Cinco De Mayo is right around the corner and these Baja Fish and Avocado Tostadas are simple, fast, delicious, and under 200 calories.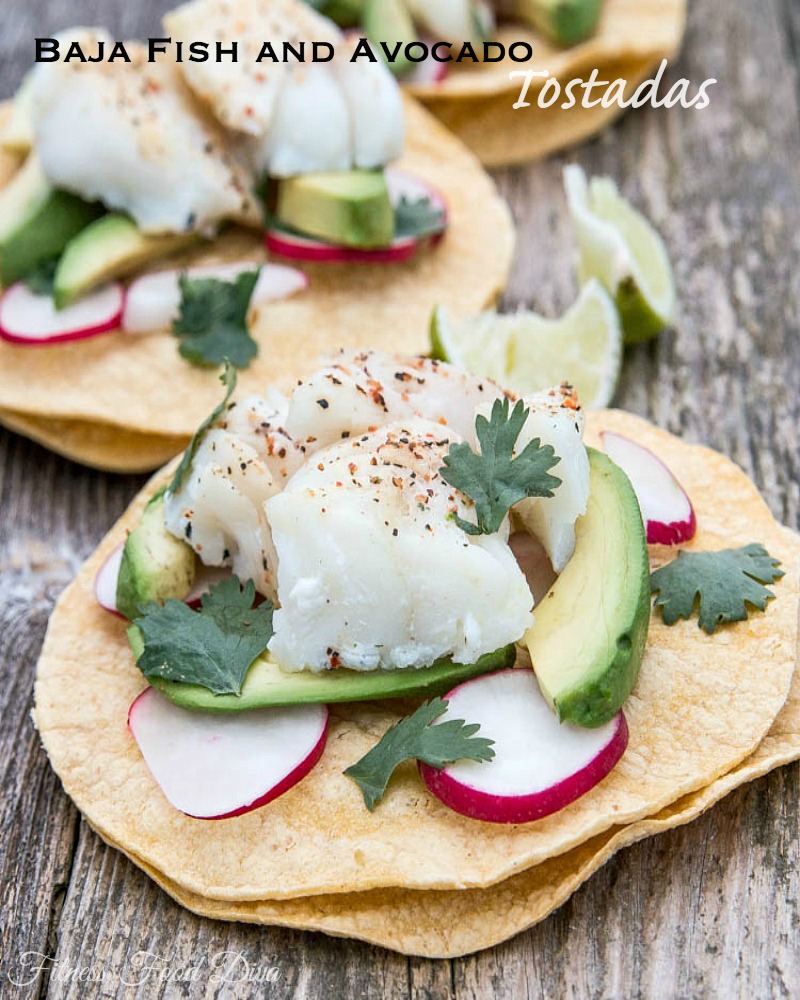 I love simplicity and these Baja Fish and Avocado Tostadas are just that. They literally from start to finish take about 20 minutes. I started by getting the tortillas in the oven to transform them into crisp tostadas. While they were baking, I fired up my BBQ( you can also pay sear them), seasoned my fish and threw them on the grill. The fillets are small so they really don't take long until they are done. Once I had the cooking going I sliced my radishes, avocados and chopped some cilantro. By the time I had finished with that, the fish was done, the tostadas were out of the oven and all I had to do was throw everything together. As simple as this sounds, is truly how simple it is. I topped my tostadas off with some fresh squeezed lime juice and enjoyed every bite.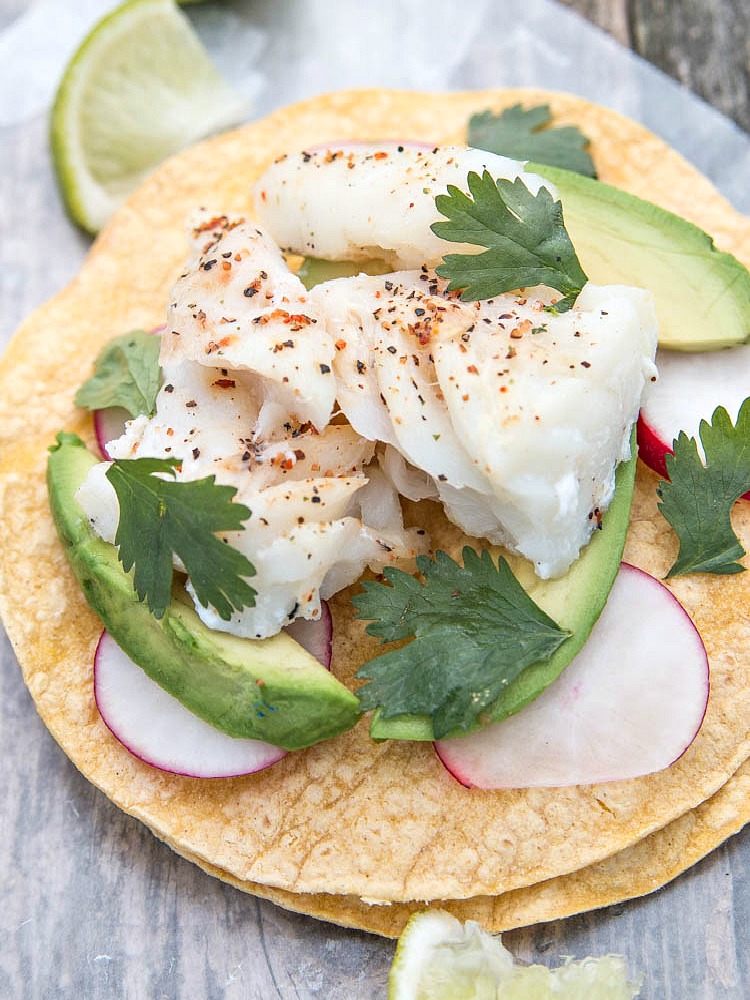 I used cod fillets that I picked up at the local grocery store (make sure they are fresh caught not farm raised). The versatility of these Baja Fish and Avocado Tostadas are endless. You can use whatever fish or meat you would like. I was in the mood for fish, but you can use steak or chicken fajita meat, shrimp or crab and top them with what works for you or what you are in the mood for. I think some ceviche would be amazing too. So bring the fiesta to your house and enjoy every bite of your Baja Fish and Avocado Tostadas. xoxo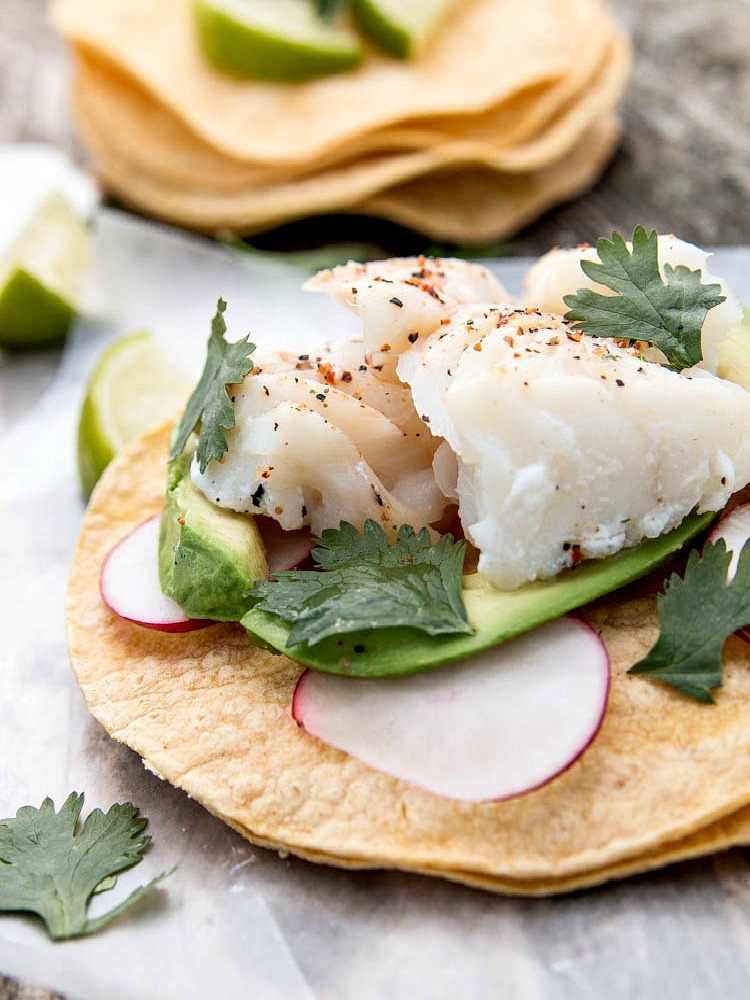 Baja Fish and Avocado Tostadas
2015-04-26 18:10:47
Serves 4
An amazing Fish Tostada in minutes and under 200 calories.
Ingredients
12-oz ( 2 small filets) white fish ( I used Cod)
2- avocado, sliced
3-radishes, thinly sliced
Cilantro
2-limes
1-package 6-inch corn tortillas
Salt/pepper
Instructions
Pre-heat oven to 350
Bake tortillas right on oven rack for 10 minutes
Season fish with salt, pepper, and juice of 1/2 lime
BBQ or pan sear fish to desired doneness
Arrange sliced radishes, avocados, and fish on tostada
Garnish with cilantro and fresh lime juice. Enjoy!
Adapted from Cooking Light
Adapted from Cooking Light
Fitness Food Diva https://fitnessfooddiva.com/

My Latest Videos