Bruschetta Stuffed Hummus Zucchini is an amazing gourd, layered with a zesty hummus and fresh vegetables, all topped off with some panko crumbs for that perfect subtle crunch.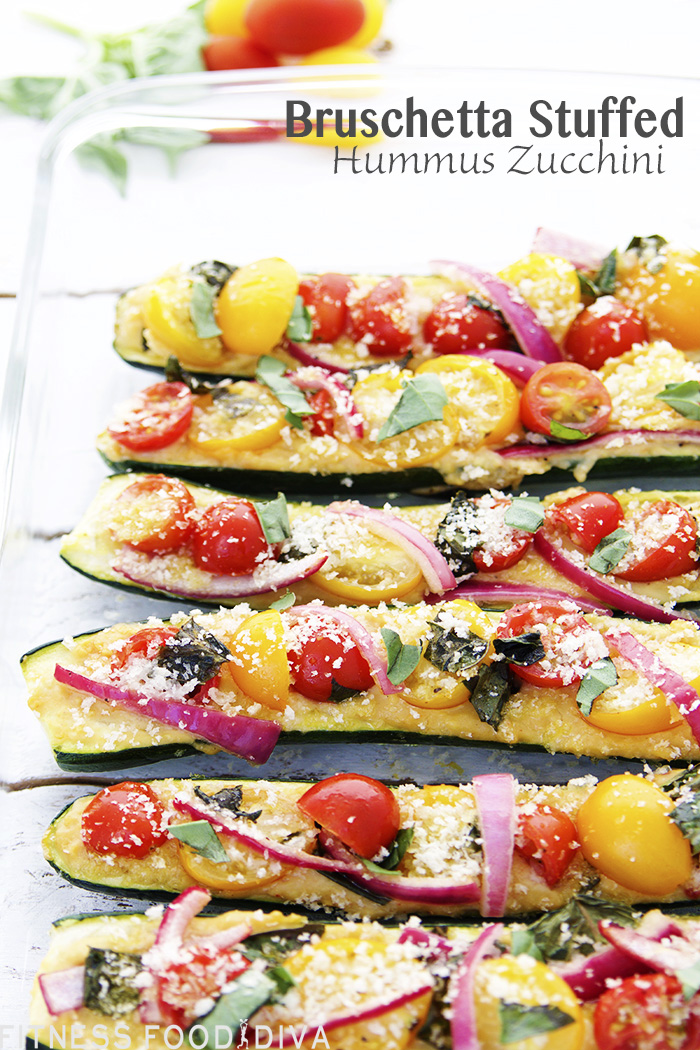 Zucchini is one of my favorite vegetables and is so good in almost any salad, pasta, stir fry, casserole, baked goods…you get my drift. Well this Bruschetta Stuffed Hummus Zucchini is the perfect side dish for the summer. It is bursting with flavor and is super simple to make. I absolutely love hummus and adding it on top of these warm cooked, but not too soft zucchini, it kind of just melts in your mouth.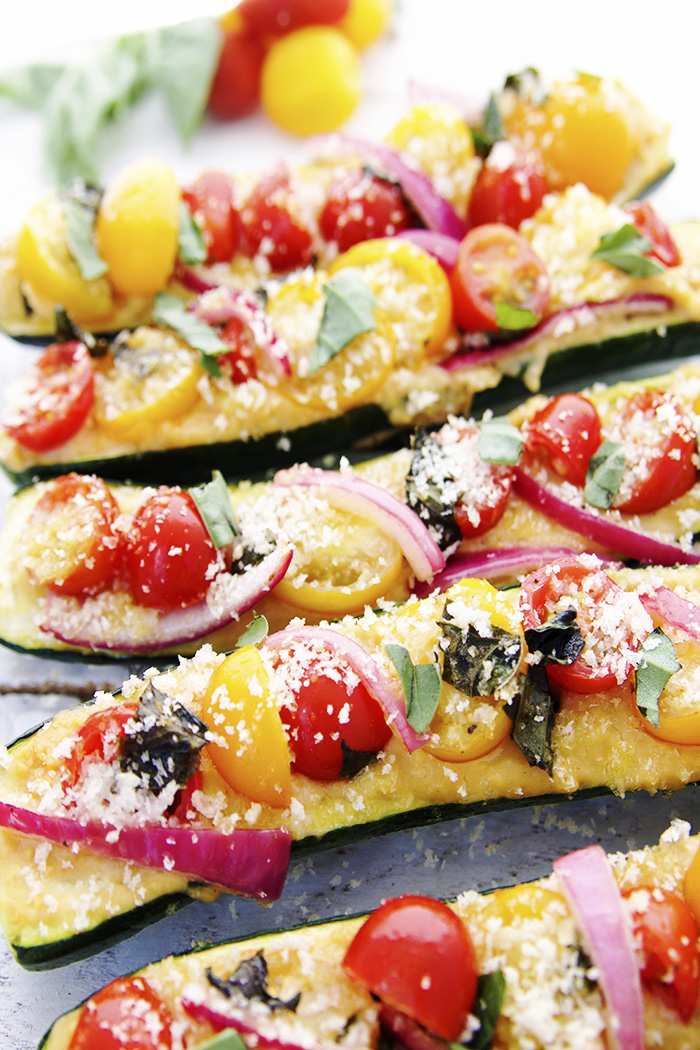 Bruschetta Stuffed Hummus Zucchini is a healthy way to make vegetables look and taste spectacular. The bruschetta mixed together and layered on the hummus and then sprinkled with panko crumbs really makes you forget you are eating all of that goodness with a simple, but delicious vegetable like a zucchini.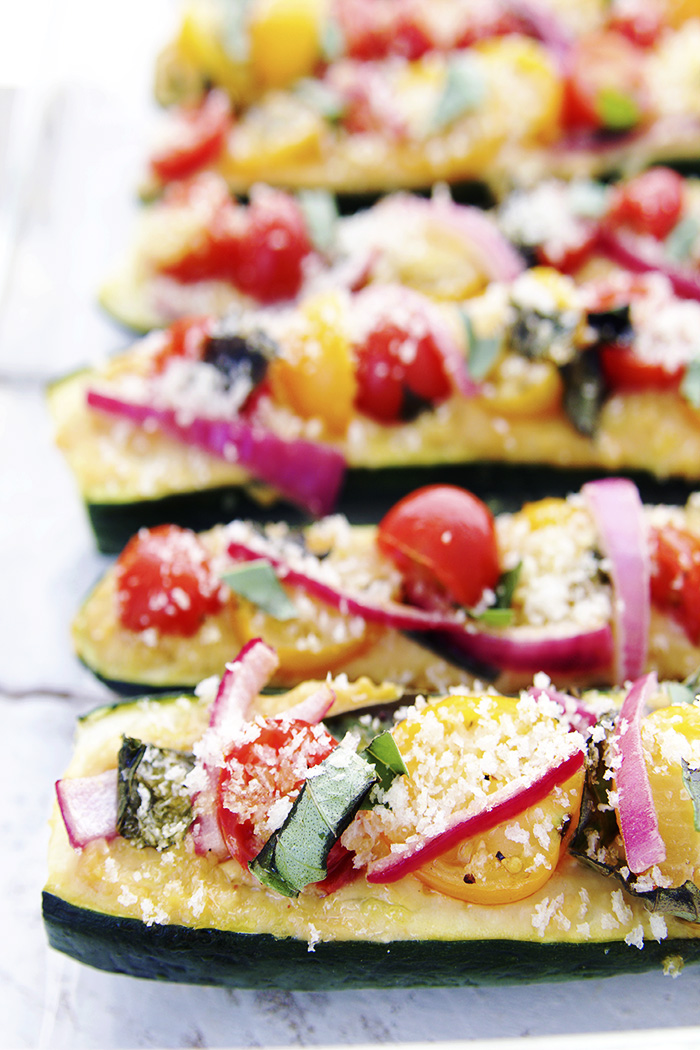 So enjoy the summer and all the colorful vegetables that it has to offer with this Bruschetta Stuffed Hummus Zucchini. It is simple, quick, and makes on heck of a statement with its incredible aroma and vibrant colors. Let it be the next big gourd at your table.