Chocolate Covered Peanut Butter Pretzels are a delicious sweet and salty treat that is simple, quick, and easy for this Holiday Season. They are the perfect bite sized h'ordeuvre for any party you may be attending or hosting. Smothered with dark and white chocolate, these Chocolate Covered Peanut Butter Pretzels are a little bit of naughty and nice.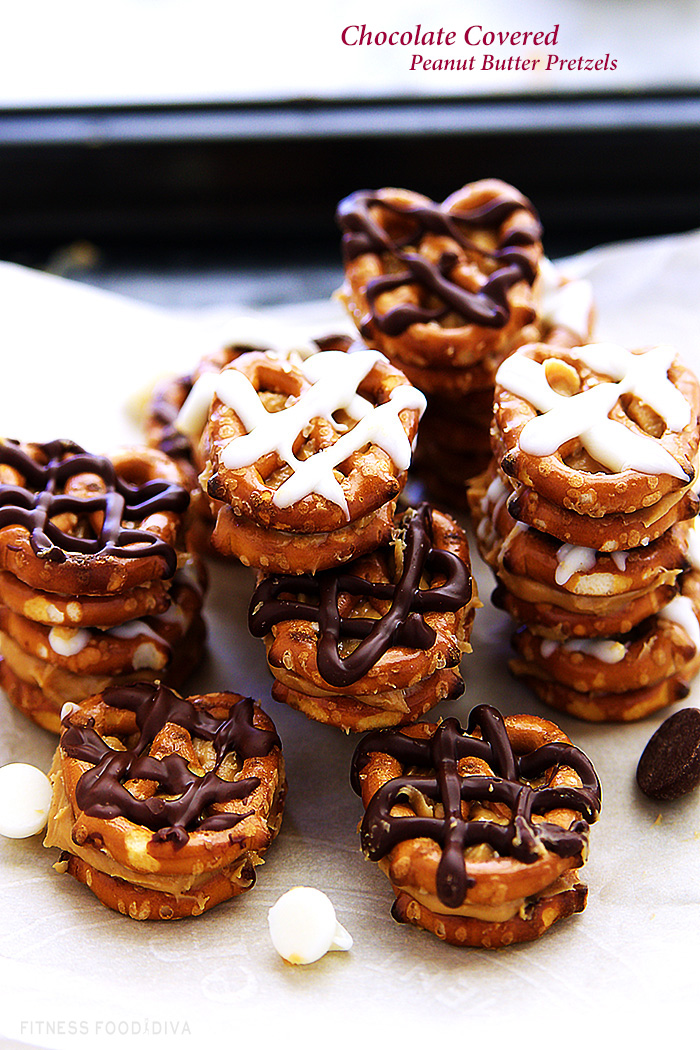 Bring on the parties and bring on the fun and definitely bring along these Chocolate Covered Peanut Butter Pretzels to enjoy through all the stories and laughter. These pretzels are such a great little goodie to have out on your tables for all your guest to enjoy. Each bite has a little bit of salty and a little bit of sweet. I love peanut butter and putting it in between these cute bite sized pretzels and drizzling them with chocolate taste like a cross between a reese's peanut butter cup and a twix, without the all the calories…holla!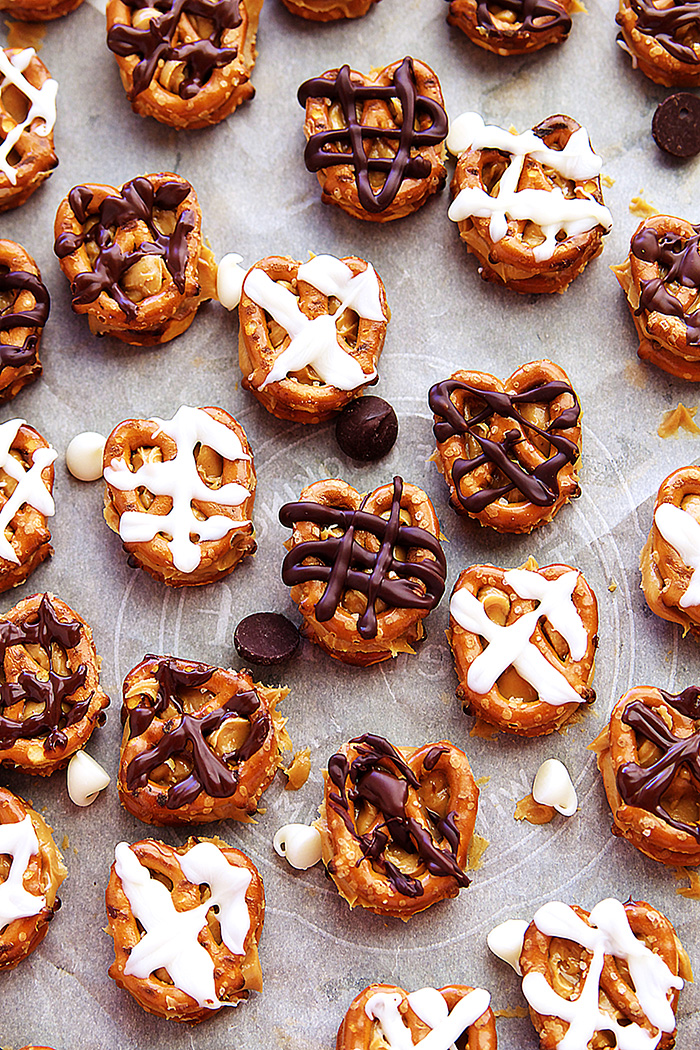 Chocolate Covered Peanut Butter Pretzels are one of the easiest snacks to make, and you can make as many or as few as you need. I love using all natural Adam's peanut butter, but whatever you like will work perfectly. This pretzel snack would make a great little gift for your neighbors or co-workers. Once the chocolate sets and hardens you can put them in some cute Christmas bags or tins and hand them out for a little holiday cheer, or even send some with your kids for their teachers at school. I love to bake and share what I make with family, friends, and co-workers and these Chocolate Covered Peanut Butter Pretzels were a huge hit at my office this year.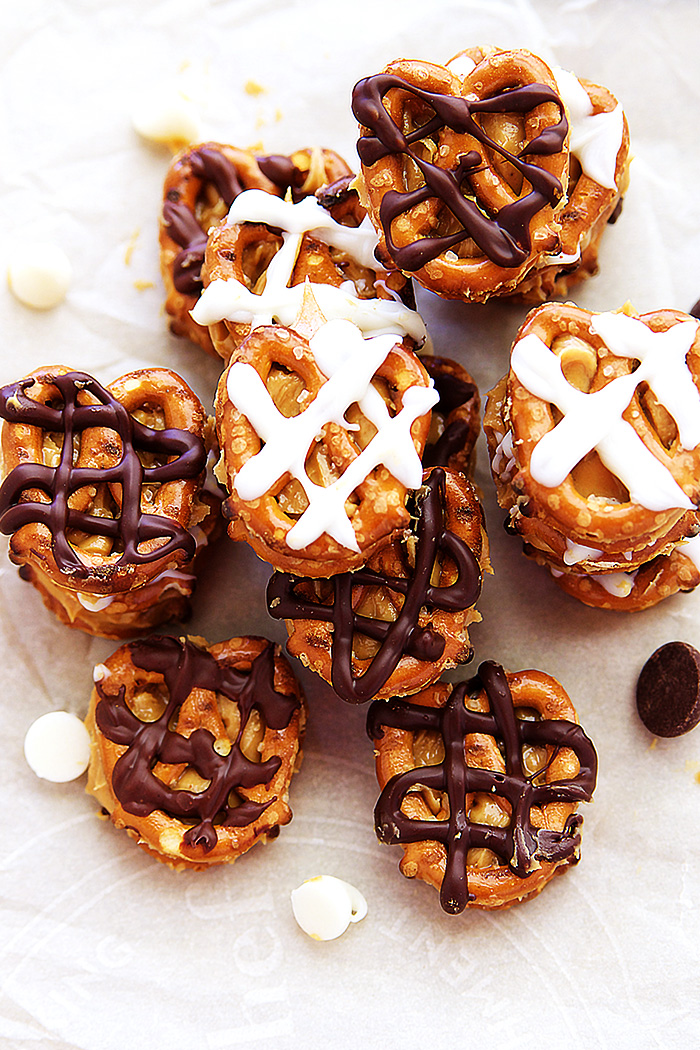 So start to spread the Christmas cheer and pop open a bag of pretzels, make a peanut butter sandwich and then top it off with some nice warm dark and white chocolate and call it a day. These Chocolate Covered Peanut Butter Pretzels will be a perfect snack, gift, or party favor for all your Holiday festivities this year.
Chocolate Covered Peanut Butter Pretzels
2015-12-11 17:54:48
A fast and yummy snack or gift idea that kids young and old an enjoy.
Ingredients
40-mini pretzel twists
1/4-cup peanut butter, I used all natural Adam's peanut butter
1-ounces dark chocolate or milk chocolate, coarsely chopped
1-ounce white chocolate, coarsely chopped
Instructions
Line a baking sheet with waxed paper or parchment paper; set aside. Spread half of the pretzels with peanut butter. Top with the remaining pretzels. Arrange pretzel sandwiches on the prepared baking sheet.
In a small microwave-safe bowls microwave dark and white chocolate on 100 percent power (high) for 30 to 60 seconds or until melted, stirring every 30 seconds. Drizzle melted chocolate over pretzel sandwiches. Let stand until chocolate is set. Store in an airtight container in the refrigerator for up to 1 week. Enjoy!
Adapted from Better Homes and Gardens
Adapted from Better Homes and Gardens
Fitness Food Diva https://fitnessfooddiva.com/

My Latest Videos