Cheese glorious Cheese! Nothing says holidays, football, fun, and one of the easiest cold appetizer to prepare, quite like the famous Cheese Ball.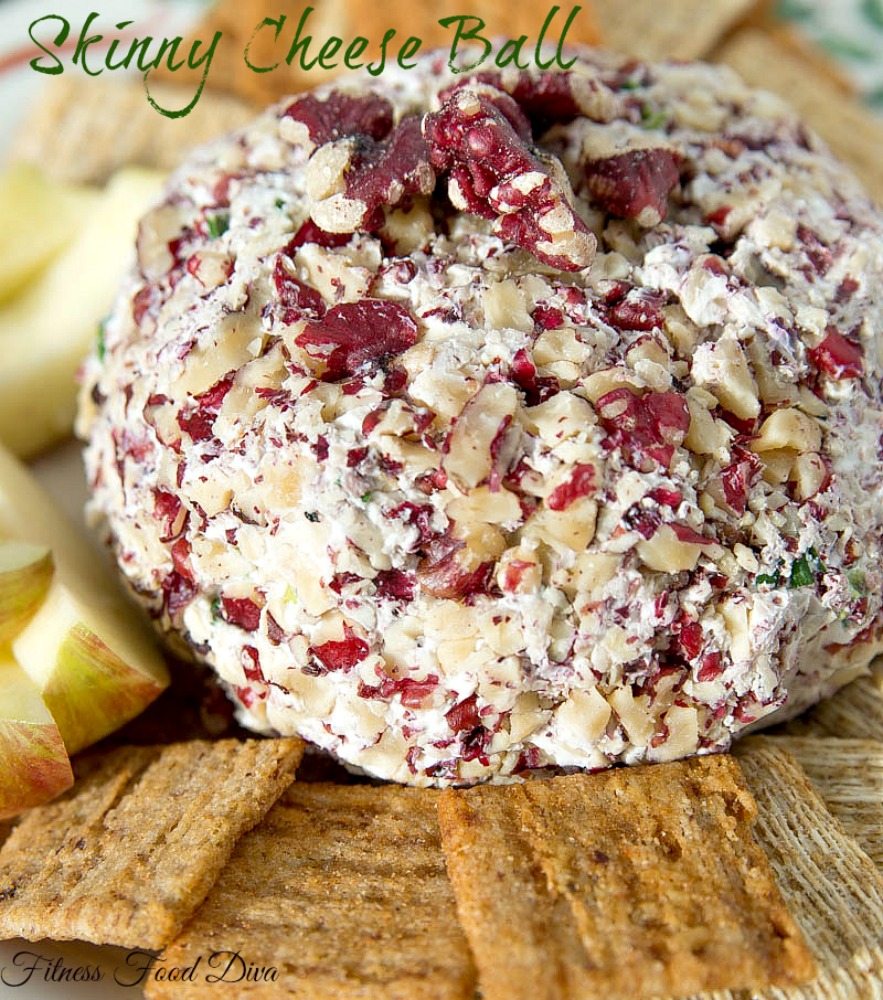 The Holidays always bring out the traditional apps; deviled eggs, meatballs, veggies and dip, (all great choices), but none of those will compare to the life of the party like this velvety, flavorful Cheese Ball. The smoked beef along with the bite from the green onion and worcestershire will be hard to party without. You can make this Cheese Ball fit-fabulous by using 1/3 less fat cream cheese and vegan nayowhip sandwich spread, light mayonnaise or veganaise. Serve it with your favorite whole wheat crackers, apples, or vegetables. Anyway you choose to make it and whatever you choose to serve with it, the party will be around the Cheese Ball.
This Cheese Ball is so quick and easy to make you might almost feel guilty for not having to spend more time on your holiday appetizer. So easy, I would recommend bringing one for back-up. So the next time you attend a party, wether it be during the holidays, the Superbowl, or just a family celebration, one thing is for sure, this Cheese Ball will be the center of the cheese plate.