What is a phyllo cup? Just about the cutest little edible appetizer holder, which make these Chicken Mini Phyllo Cups a delicious petite appetizer with a thai flare.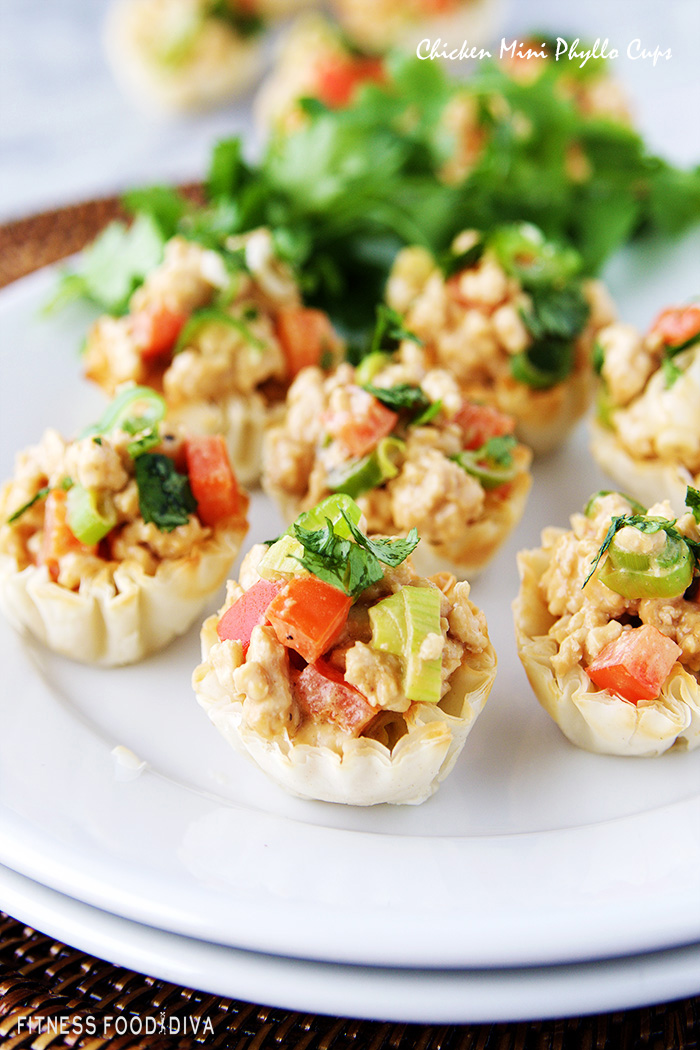 I am so in love with phyllo cups, they turn whatever your making into something so elegant and delightful to eat all on their own. They have this amazing soft, flaky shell perfect for a lite appetizer. You can put anything in these adorable mini shells and it turns something ordinary into something extraordinary. That is why when I made these Chicken Mini Phyllo Cups for a get together at my church people could not get enough of them.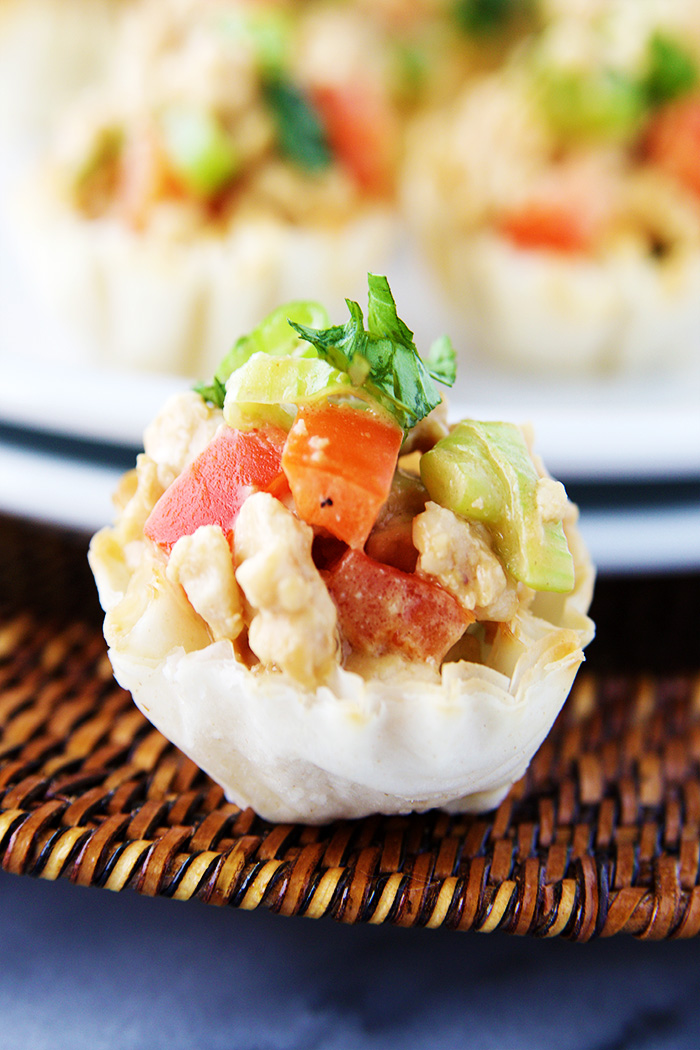 But, whatch out, before you know it you have consumed so many, you may skip dinner and go right into dessert. I love quick and easy ideas, and these Chicken Mini Phyllo Cups are quick, easy, fast, and delicious. They make a lot so if you are having a lot of family and friends over for Thanksgiving or College Game Day Saturday you will be able to whip these up and have plenty to go around.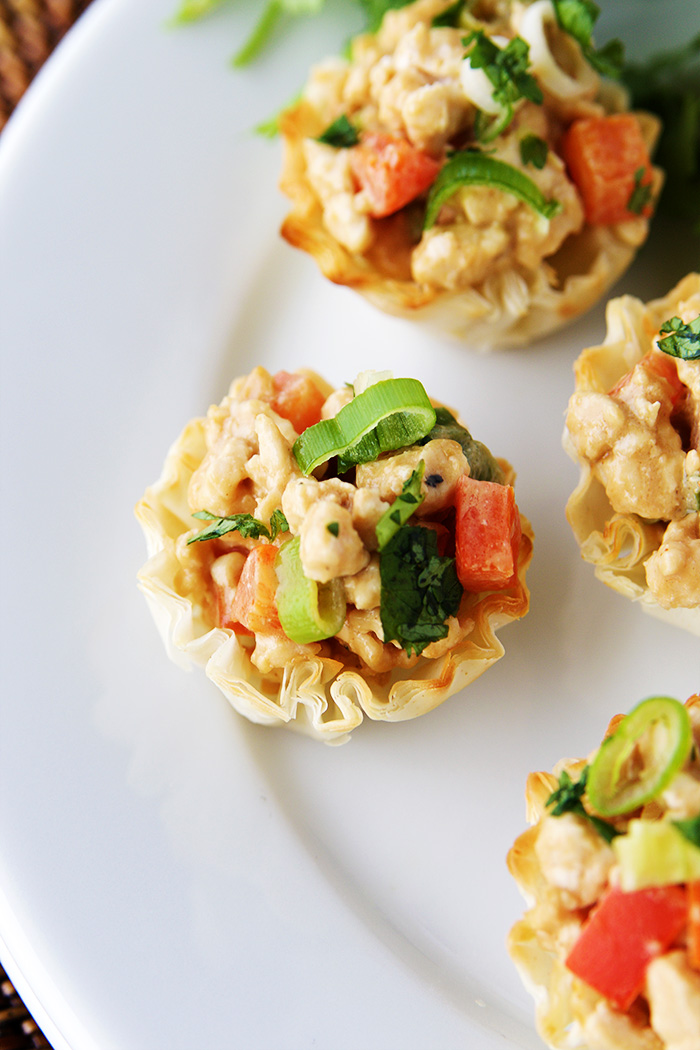 Chicken Mini Phyllo Cups are a healthy option when it comes to appetizers, but they don't compromise on taste and satisfaction. Mini phyllo cups make the perfect presentation for all things delicious placed inside. So for your next big "thang" go mini in size and large in flavor with these Chicken Mini Phyllo Cups. xoxo
Chicken Mini Phyllo Cups
2015-11-10 17:05:41
A quick and delicious appetizer that is healthy with a little thai flare.
Ingredients
1lb-ground chicken (99% fat free)
1/4-cup diced red bell pepper
2-TBSP chopped green onion
1/4-cup all natural creamy peanut butter ( I used no-stir Adams)
1/4-cup water
2-TBSP reduce sodium soy sauce
1-tsp finely chopped garlic
1-tsp finely chopped ginger
1/8-tsp ground black pepper
2-TBSP fresh lime juice
3-15 count packages frozen pre-baked mini phyllo shells, thawed
2-TBSP chopped fresh cilantro
Instructions
Spray a large skillet with non-stick cooking spray, and over medium heat cook chicken until no longer pink.
Add bell pepper and green onion, cook for 1 minute and drain.
In a small saucepan combine peanut butter, water, soy sauce, garlic, ginger, and black pepper, cook over low heat, stirring until smooth. Stir in lime juice.
Pour the sauce over the cooked chicken and stir until thoroughly combined. Fill each phyllo shell with 1 tablespoon of the chicken mixture.
Garnish with cilantro. Enjoy!
Adapted from Simply Delicious, The Costco Way
Adapted from Simply Delicious, The Costco Way
Fitness Food Diva https://fitnessfooddiva.com/

My Latest Videos