A fun and easy way to entertain, Chicken Salad Pull Apart Rolls are just about the best thing since sliced bread. A warm Hawaiian roll packed full of creamy homemade chicken salad and presto, let the eating begin.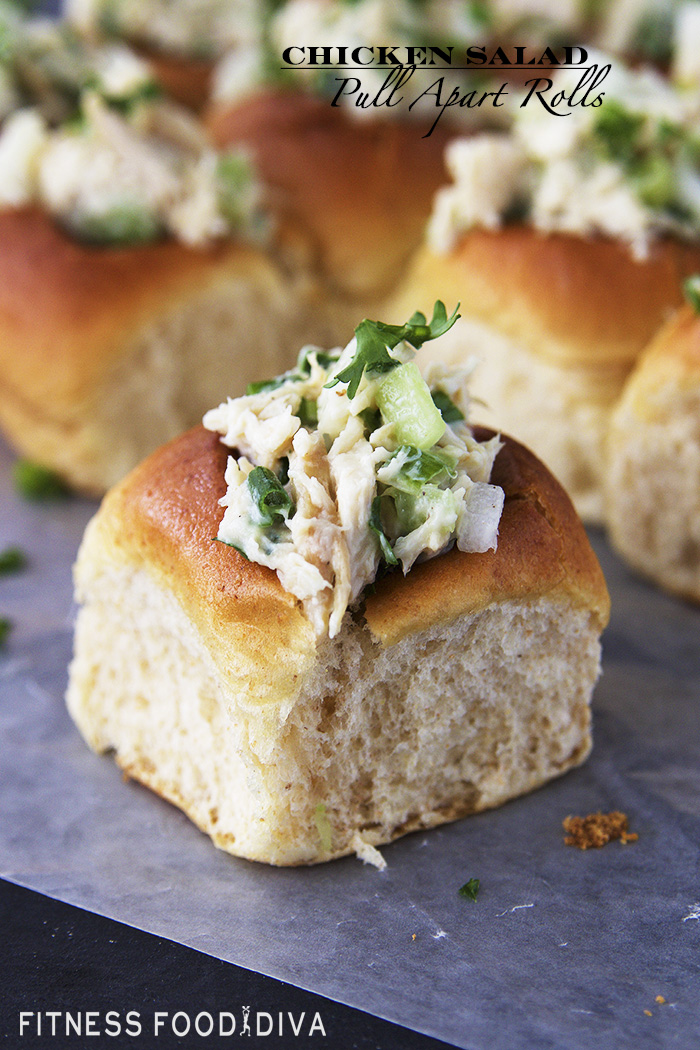 Chicken Salad Pull Apart Rolls are so simple and fun to make! This recipe is genius and trust me there will be no left overs. I literally watched these rolls get devoured at a BBQ my husband and I went to. I wanted to bring something unique and fun and I tried this recipe and it was a huge success, not to mention it takes very little time to put together.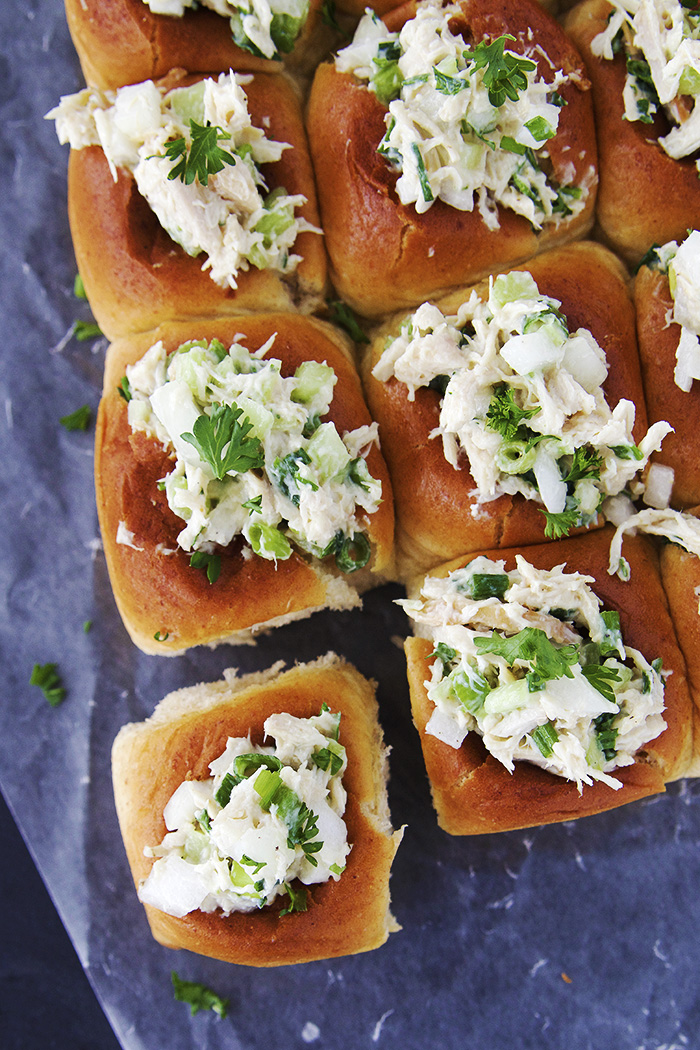 I love to use the Hawaiian Kings Rolls in whole wheat, they have just a scosche of sweet to them which add to the favor even more. The chicken salad is bursting with crunch, a little heat, and a smidgen of sweet, put it all together, stuff it into the roll and take one bite, you will be hooked. Chicken Salad Pull Apart Rolls are super versatile too. They can be made with lobster, crab, egg salad, tuna fish, whatever you want to put inside it is up to you, but I love the chicken because it is delicious hot or cold.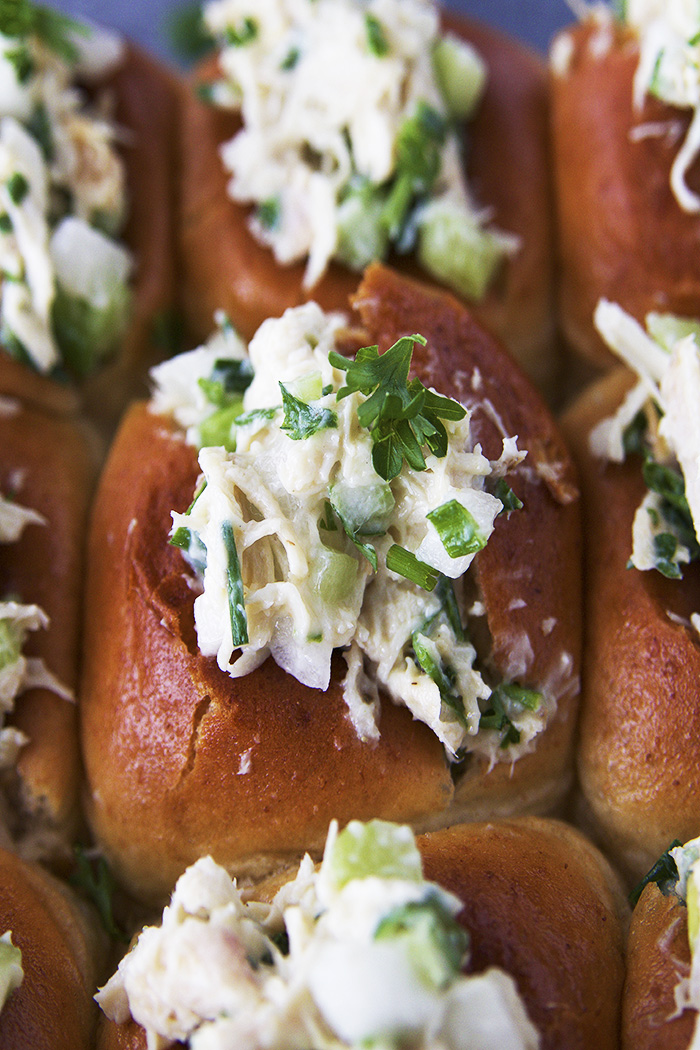 So the next time you want to bring a fun party appetizer or do a little something for lunch or dinner, try these Chicken Salad Pull Apart Rolls, it will be the perfect way to get the party roll-ing. xoxo
Chicken Salad Pull Apart Rolls
2015-07-19 22:47:40
A simple chicken salad stuffed inside a warm whole wheat roll for a delicious summertime appetizer.
Ingredients
1 pound rotiserrie chicken (breast meat only)
1/2-cup lowfat mayonnaise
2-Tablespoons minced fresh chives
2-Tablespoon fresh chopped parsley
2-Tablespoons fresh lemon juice
1/4-cup fresh chopped green onion
1/2-cup chopped celery
1/2-cup chopped sweet onion
1-teaspoon cayenne pepper
coarse salt/pepper to taste
12-pull apart dinner rolls ( I used Kings Hawaiian whole wheat rolls)
Instructions
Preheat Oven to 350 degrees
Stir together: chicken, mayonnaise, lemon juice, chives, parsley, green onion, sweet onion, celery, cayenne pepper, salt and pepper in a large bowl.
Spilt rolls across the top and spray with cooking spay. Heat in the oven on a baking sheet until warmed through, about 3-5 minutes.
Divide the chicken salad among the rolls and sprinkle with more parsley and serve. Enjoy!
Adapted from Marthastewart.com
Adapted from Marthastewart.com
Fitness Food Diva https://fitnessfooddiva.com/

My Latest Videos