Chocolate Pretzel Granola Bars are a fun and delicious after school treat. Moist and chocolatey chewing your kids will love them and you will love how easy they are to make.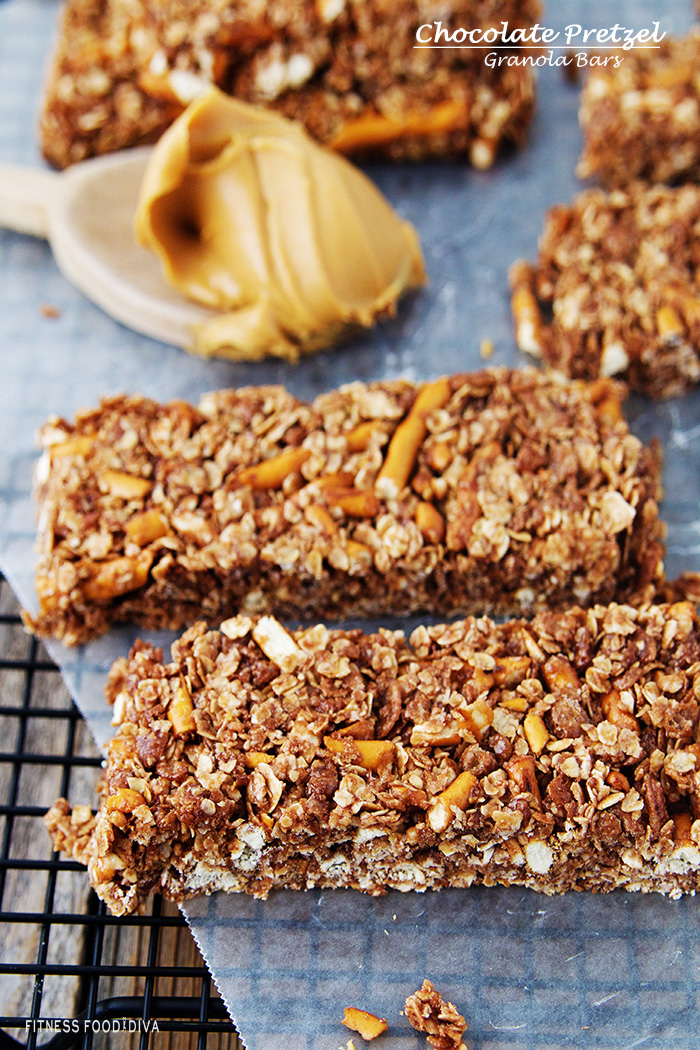 School is officially back in session, "hooray" is probably what all you Mom's and Dad's are saying. I am only a parent to a 75 pound sheep dog, but I do have nephews and a niece and I know how happy their parents are school has started ;). With the start of school you get to decide "buy" lunch or "bag" lunch, decisions..?! decisions..?!? Well why not try sending the kids off with a homemade Chocolate Pretzel Granola Bar that they will love in their lunch.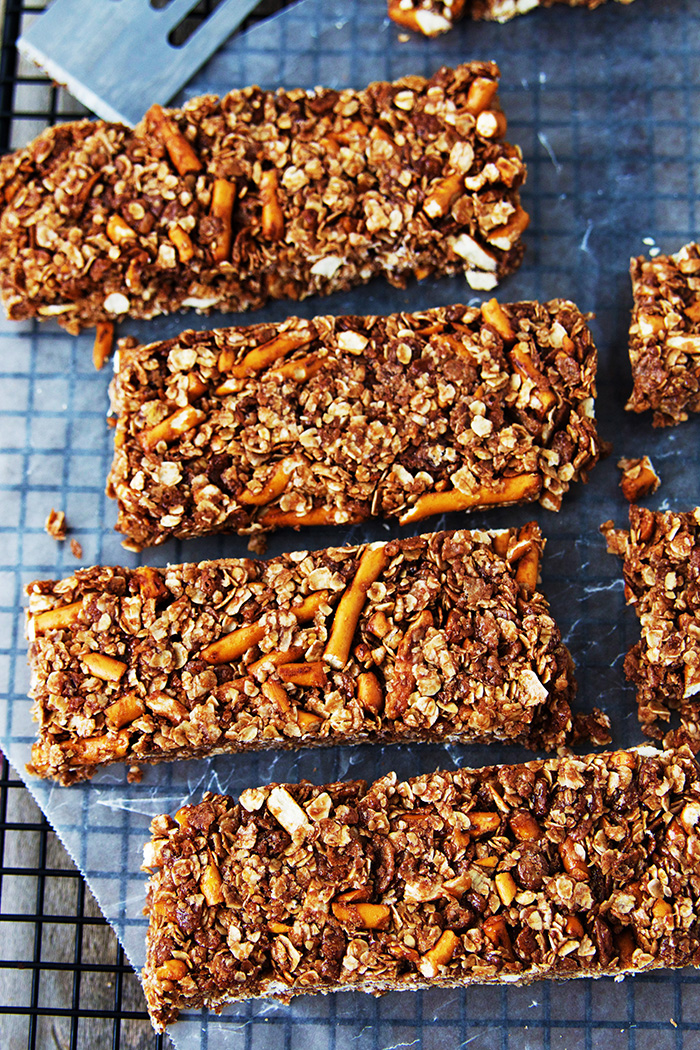 No baking required for these Chocolate Pretzel Granola Bars, just a little mix and mashing and they are ready to be sliced and eaten in one hour. Chocolate Pretzel Granola Bars are simply put.. a quick lunch box snack or after school treat. You could also mix in other fun treats or dried fruits that your kids enjoy (just remember to make them floss). Don't get scared off by the "chocolate" in the name, that only comes from the chocolate Krispy cereal and unsweetened cocoa powder, so not too much of a sugar high should happen.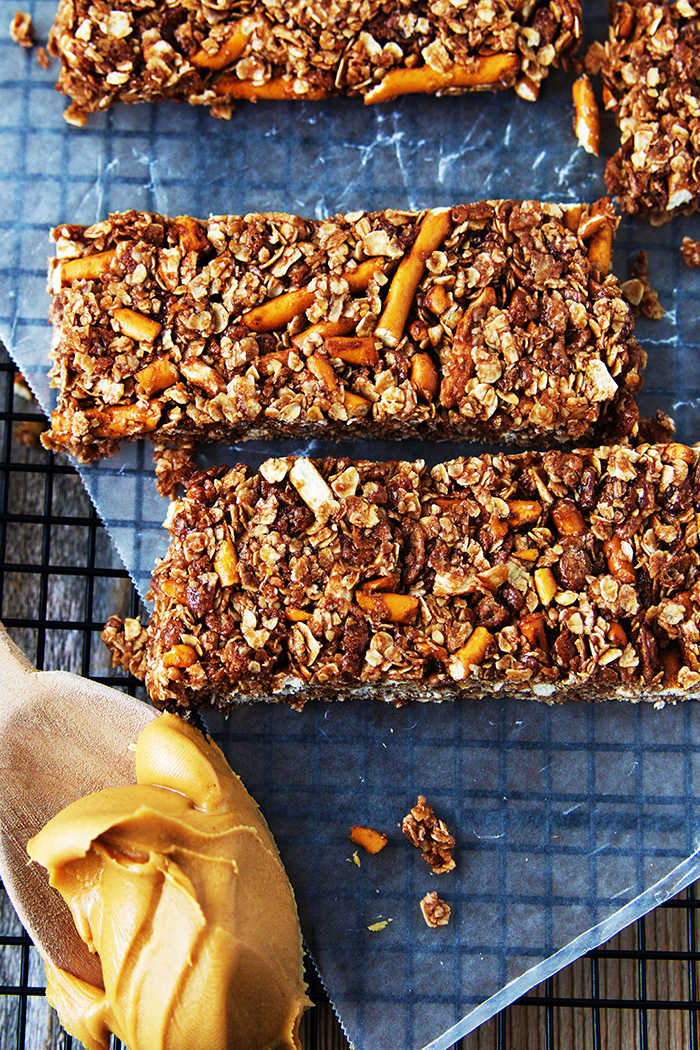 Chocolate Pretzel Granola Bars are a good treat that are not loaded with additives and preservatives, just good old fashion love from a Mom/Dad to their kids. So make a batch and enjoy the chocolatey, peanut butter goodness in every bite. xoxo
Chocolate Pretzel Granola Bars
2015-09-09 21:01:26
Granola bars made simple, quick, and delicious all with the touch of your hand.
Ingredients
1/4 cup honey
1/4 cup butter
1/4 cup brown sugar
1 tbs peanut butter or almond butter
1/2 teaspoon vanilla
1 tbs unsweetened cocoa powder
2 cups quick oats
1 cup chocolate rice cereal
3/4 cup pretzels, crushed
Instructions
Line a 9x13 baking dish with parchment or wax paper. Set aside.
In a small saucepan over low heat, add the honey and butter and stir until butter has melted. Remove from heat and Whisk in the brown sugar, peanut butter, vanilla, and cocoa powder.
In a large bowl, combine the oats, cereal and pretzel pieces. Pour the butter mixture over top and stir to combine. Make sure to fold a few times so that everything is coated.
Press the mixture firmly into the prepared baking dish and place in fridge to set at least 1 hour before slicing into bars. Enjoy!
Adapted from Pass the Sushi
Adapted from Pass the Sushi
Fitness Food Diva https://fitnessfooddiva.com/

My Latest Videos