Curried Chicken Salad Spread is so yummy and delicious you don't even need to spread it to enjoy it. Full of great zesty curry flavor that is so aromatic it will make your mouth water.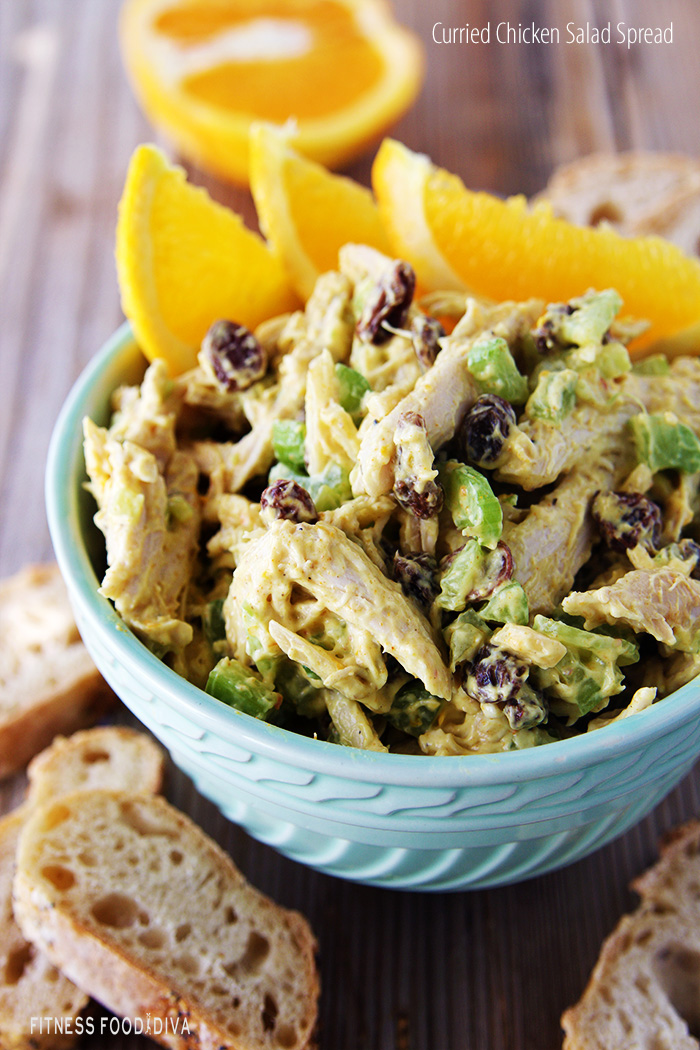 I know, I know, CHICKEN!! But seriously, this Curried Chicken Salad Spread is a must make, try, and enjoy! I tried to make it even easier by using rotisserie chicken breast meat so there is no cooking involved, although please feel free to cook your chicken of course. I think this took me about 20 minuted to make max, and about 2 seconds to taste it when it was all done.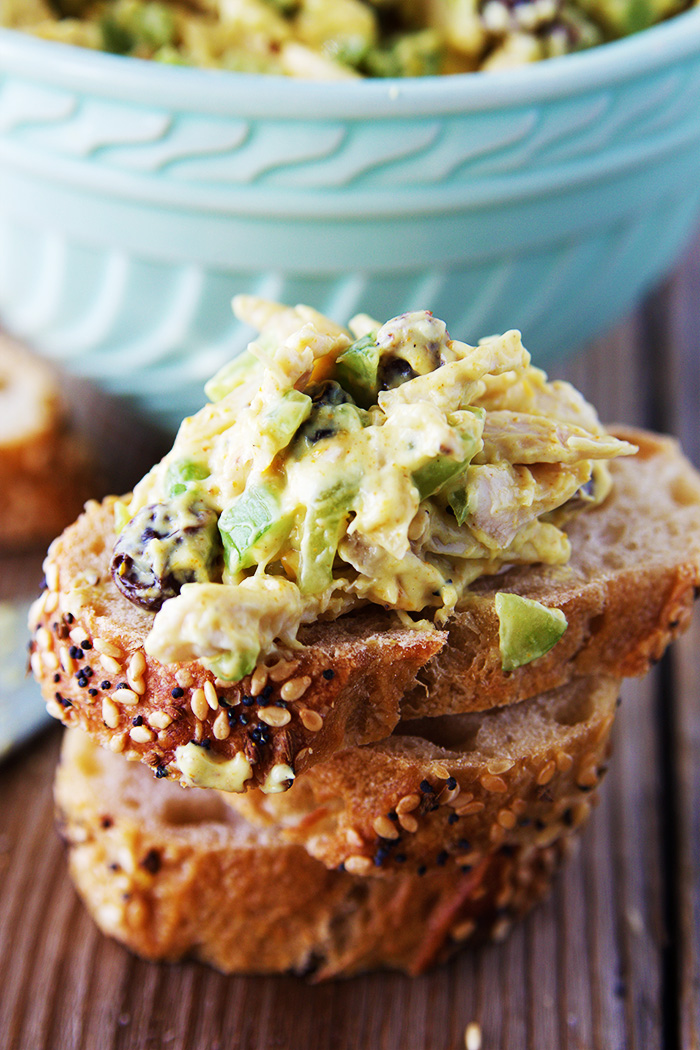 Curried Chicken Salad Spread is really multi-eatable (hmm is that a word?, well you get my drift). You can use it as a spread/dip type appetizer, which would be a fun dish not that football season is back in full swing. Or, you could make little sandwiches out of it with a little lettuce and tomato, delish! Or serve it over some warm rice for a nice curry dinner. Really you can't go wrong with however you want to enjoy it.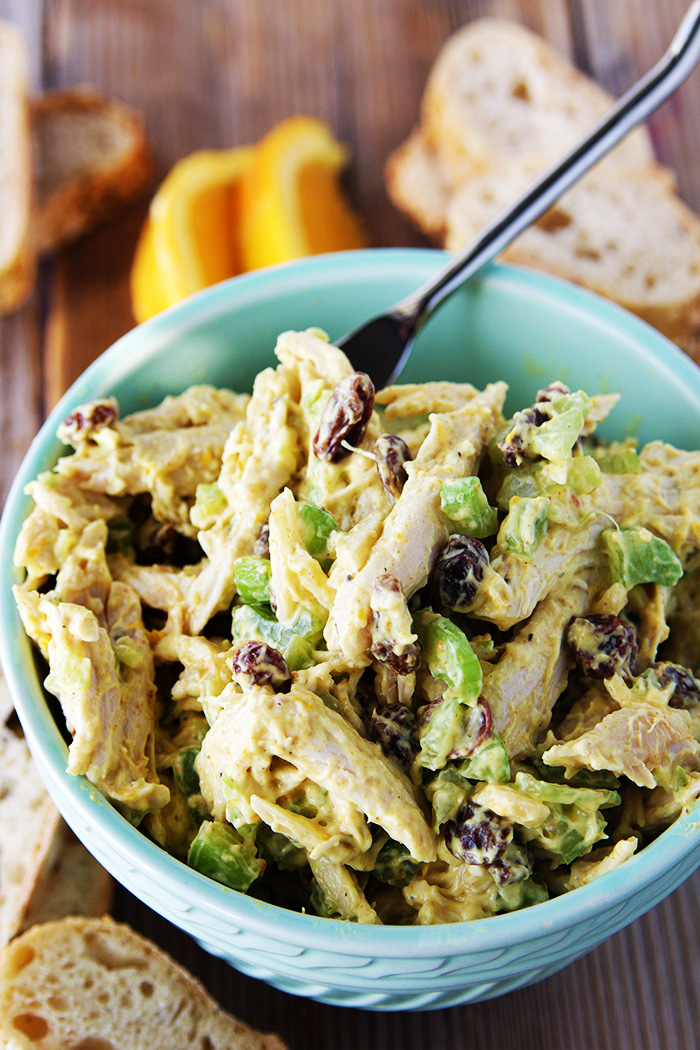 Another great addition to this Curried Chicken Salad Spread would be green or red seedless grapes. Before you say it.. I know there is raisins in it already, but fresh grapes would give it that pop of sweetness if the curry is a wee bit too strong. Making a dish and putting your own little twist on things never hurts, but I would definitely put this at the top of your cyber recipe box because this is one dish that if made once I guarantee you will make it and share it again. xoxo