The Holidays are here and the yummy seasonal favorites are lining the shelves at the stores. So tis the season with these simply delicious Eggnog Thumbprint Cookies.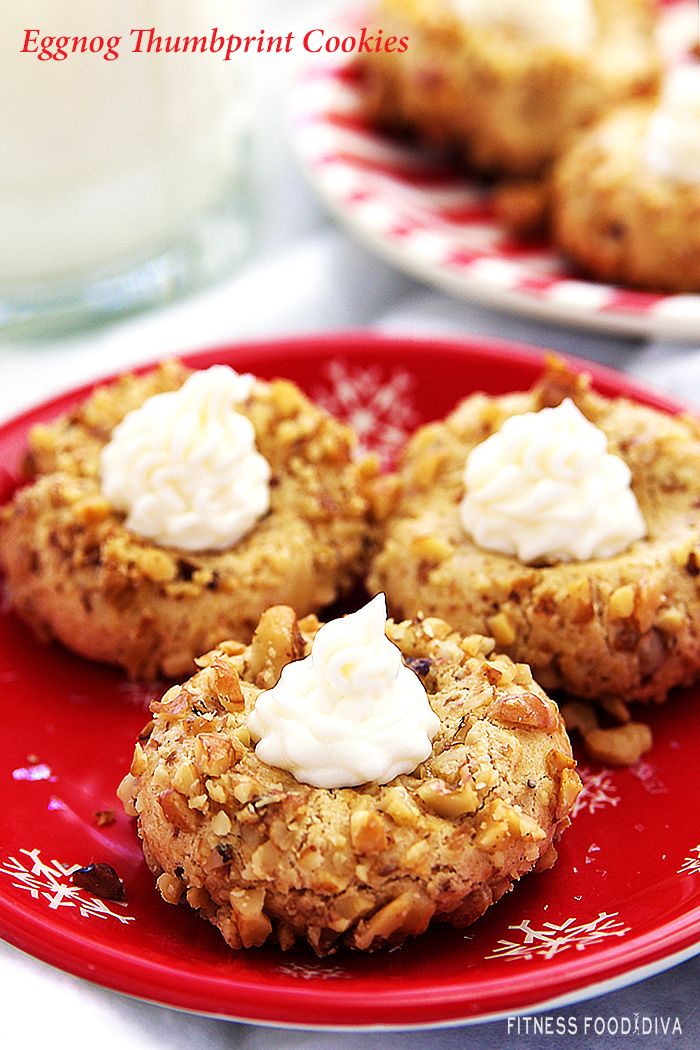 Eggnog…such a creamy beverage of holiday cheer. Most often eggnog has some added spirits to it, but these Eggnog Thumbprint Cookies don't have that holiday spirits, but I am sure it can be added for a little extra festiveness to your cookie exchange! These Eggnog Thumbprint Cookies are easy to make and delicious to eat.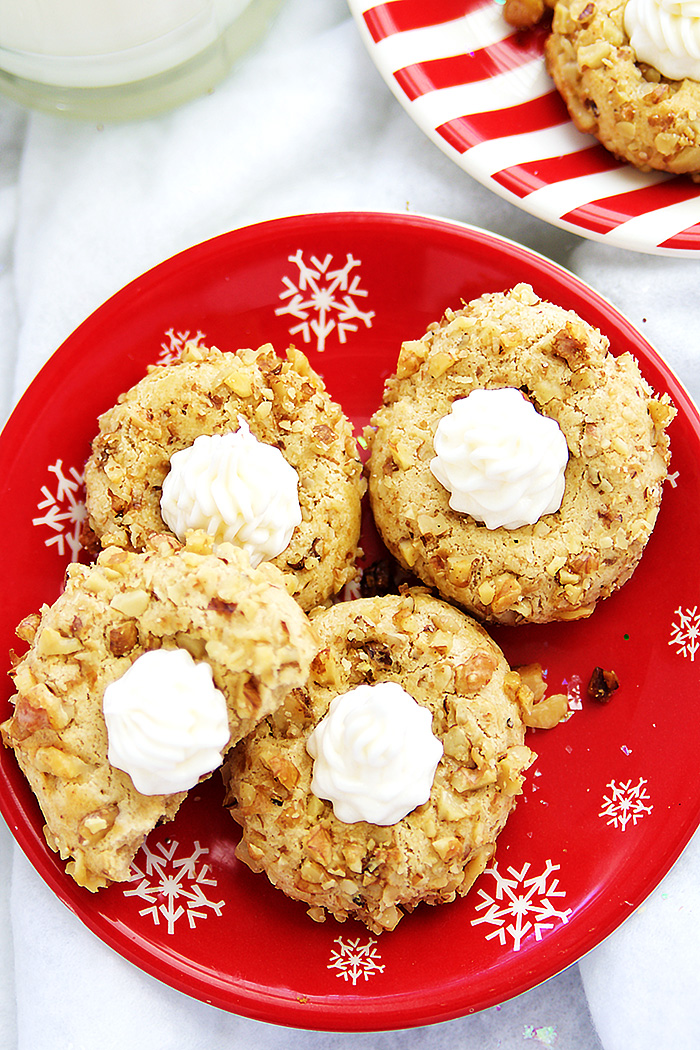 I love cookie exchanges and I am so excited to take these Eggnog thumbprint Cookies to my upcoming cookie party. Ironically these cookies don't have actual eggnog in them, but with the rum flavoring you can enjoy the eggnog flare. These smell so amazing while they are cooking they really start the festive juices flowing. Cookies are so fun to bake and get your kids involved with and maybe even start some Holiday baking traditions. I remember making spritz cookies every December with my Mom and decorating them with fun colorful sprinkles. But fast forward just a few years ;), I am broadening my cookies horizon and these Eggnog Thumbprint Cookies are a great way to start. They are simple to make and don't require hours in the kitchen, meaning… you can make MORE cookies!!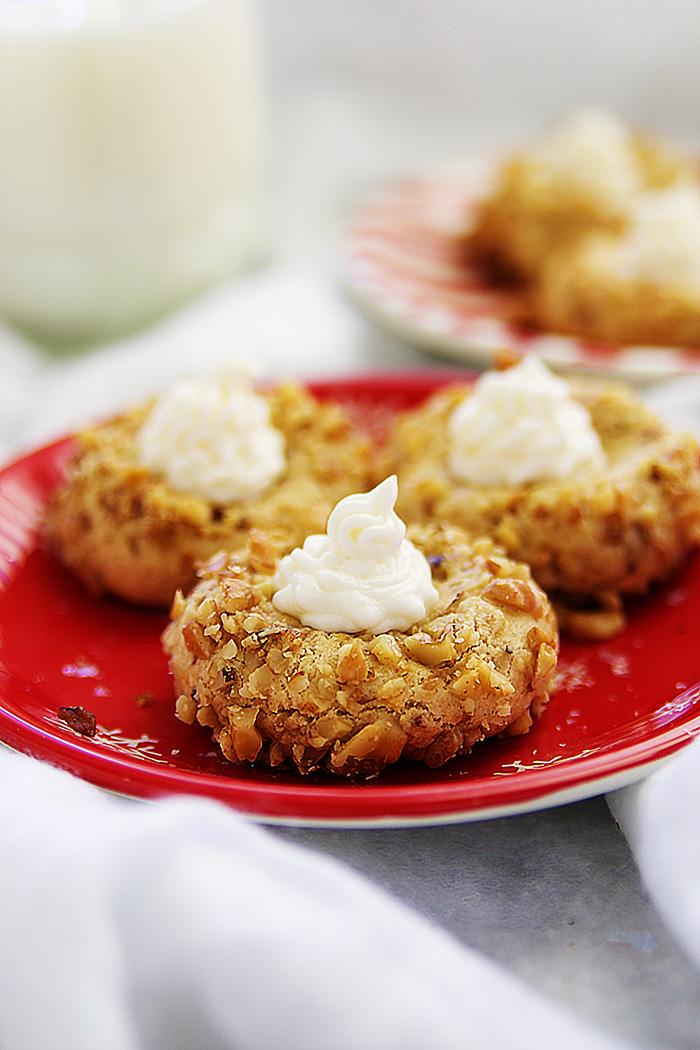 Every year I love to try something new and this year I went for the Eggnog Thumbprint Cookies and I hope you will too. So bring on the cookies cheer! xoxo