Want some tasty spuds? Then whip up some of this Healthy Classic Potato Salad as your next summertime side.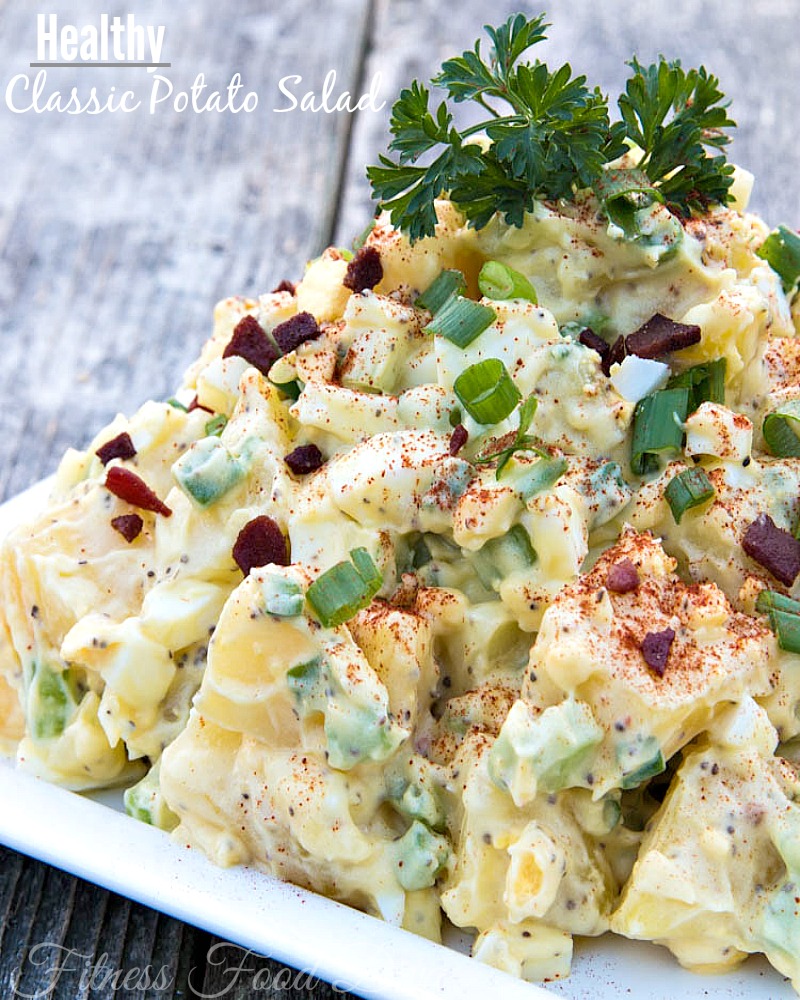 All hale to the mighty potato. Who new it was so rich in fiber, vitamin C and potassium, it makes eating them that much better for you. I don't think I have ever been to a summertime cookout where there hasn't been at least 2 or 3 different versions of potato salad. Potato salad is to summer, what ketchup is to hamburgers, or ants are to a picnic, always there. Well this summer I recommend making Healthy Classic Potato Salad. It is so creamy and full of flavor no one has to know it is good for them but you. Really, one of the main things that makes potato salad so creamy is the mayo, so why not lighten it up a bit and use low-fat miracle whip to get the same delicious flavor and texture?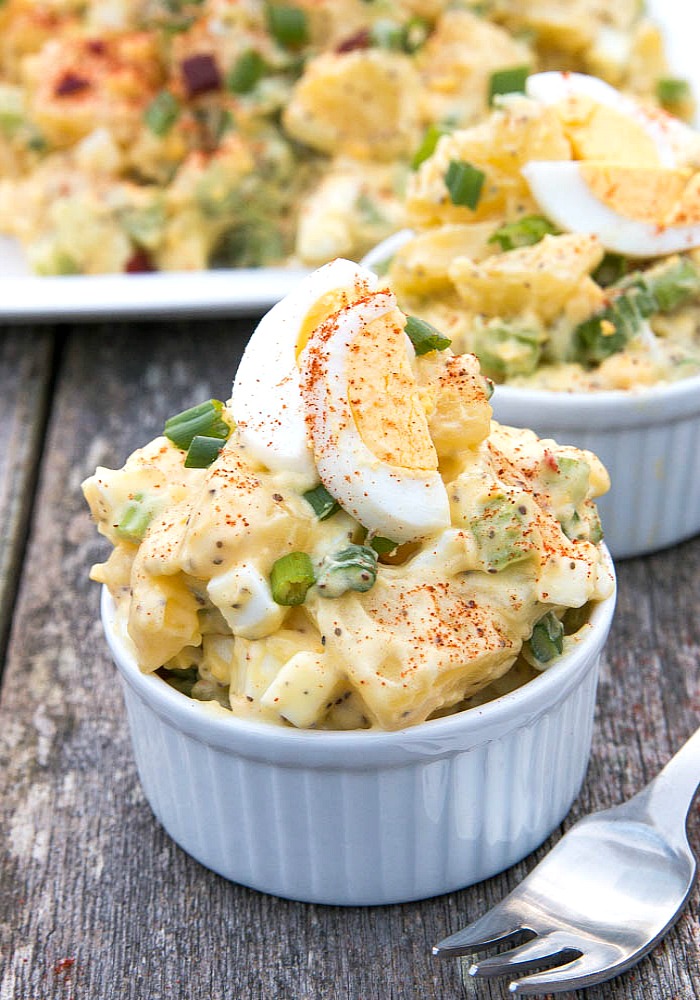 I like to add a little more hard boiled eggs to also give it that creamy smoothness and with the celery and green onions you get just the right amount of crunch and pop this salad needs. Each ingredient in this Healthy Classic Potato Salad is essential and really brings the salad to life. The vinegar added to the potatoes after cooking and peeling them really is what gives this Healthy Classic Potato Salad its secret flavor explosion. This is one salad that you can actually taste all the different flavors making your tastebuds overly anxious for the next bite.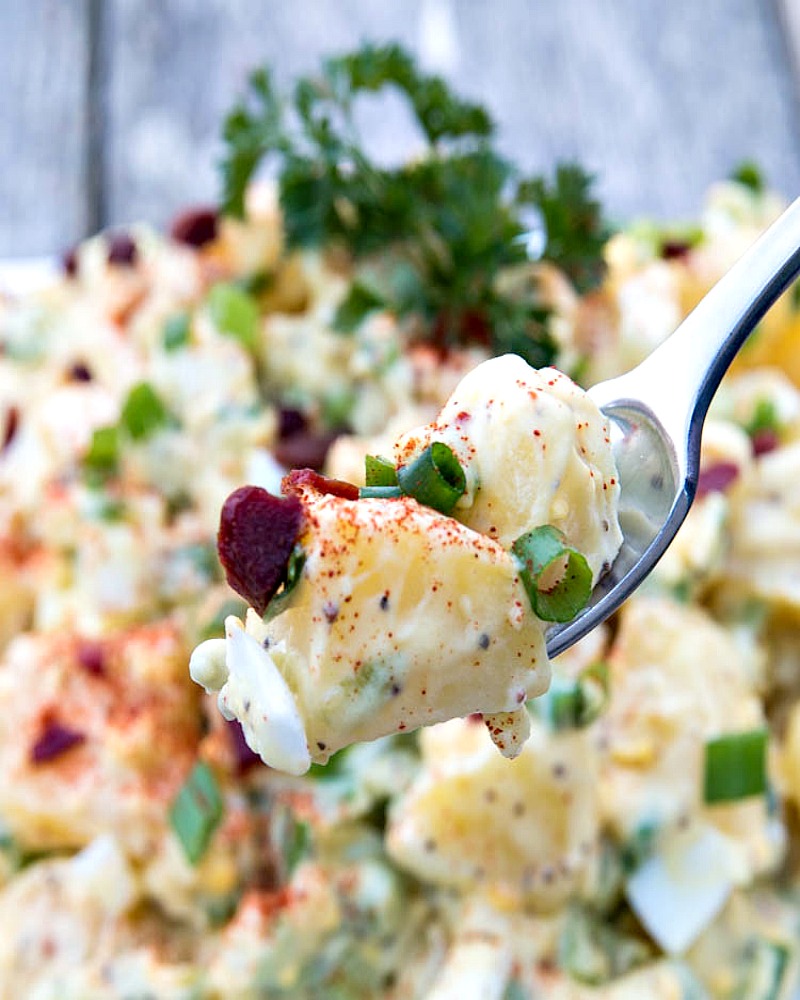 Which type of potato you use is really up to you. I like the Yukon Gold potatoes because they are a little sweeter, hold their shape after cooking, and are a bit creamier which is what I think of when I eat potato salad. So this summer whip up the Healthy Classic Potato Salad as your next summertime super spud! xoxo.