This is one cocktail we can all enjoy! Mini Mexican Shrimp Cocktails are so delicious you won't just stop at the first chip.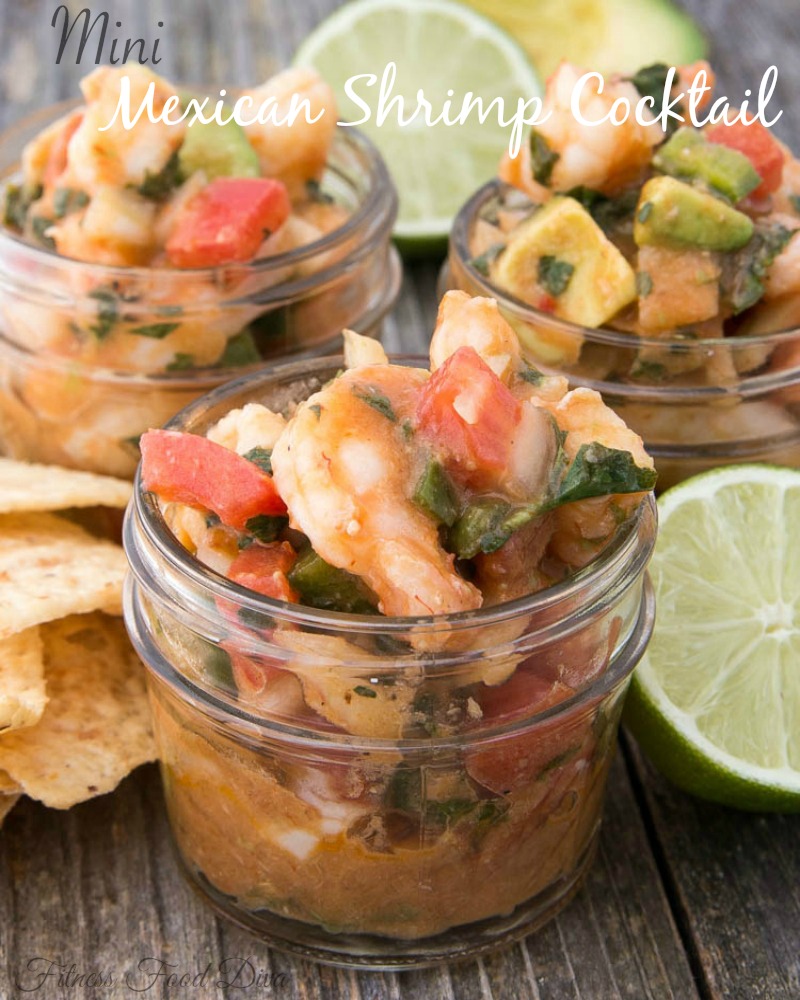 I have to say this Mini Mexican Shrimp Cocktail is crazy good. It is packed full of jumbo shrimp, avocado, onions, peppers, and spices that make you keep picking up one chip after another. It was so quick and easy to make and was literally devoured by 3 people, not including myself, they couldn't help themselves it was that delicious.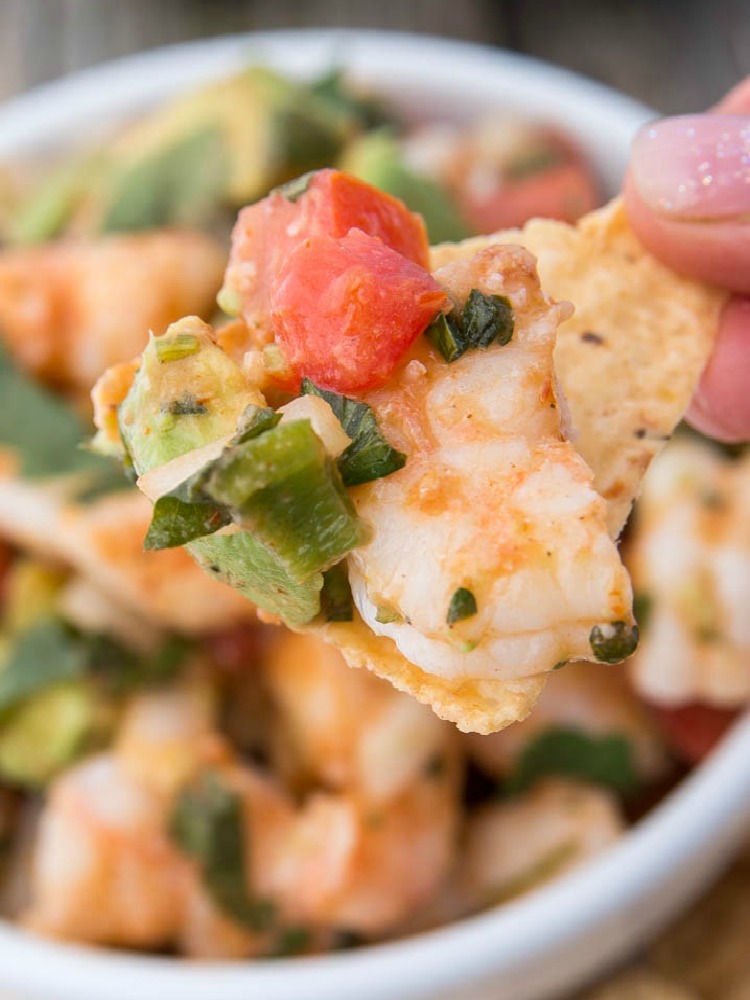 One of my favorite things is how you can individualize these Mini Mexican Shrimp Cocktails and serve as an appetizer or a side for any party or backyard BBQ. This is not to say you couldn't just throw it all in a big serving bowl and let your guest or yourself have at it. One thing I do like is that it needs to marinate for at least an hour up to 24 hours, which means you can make it ahead of time and have one less thing to worry about if you are planning a get together or let's get summer started bash. Plus, it really allows all the flavors to come together and give it that addicting, gotta have more, can't stop eating, I need the recipe kind of taste.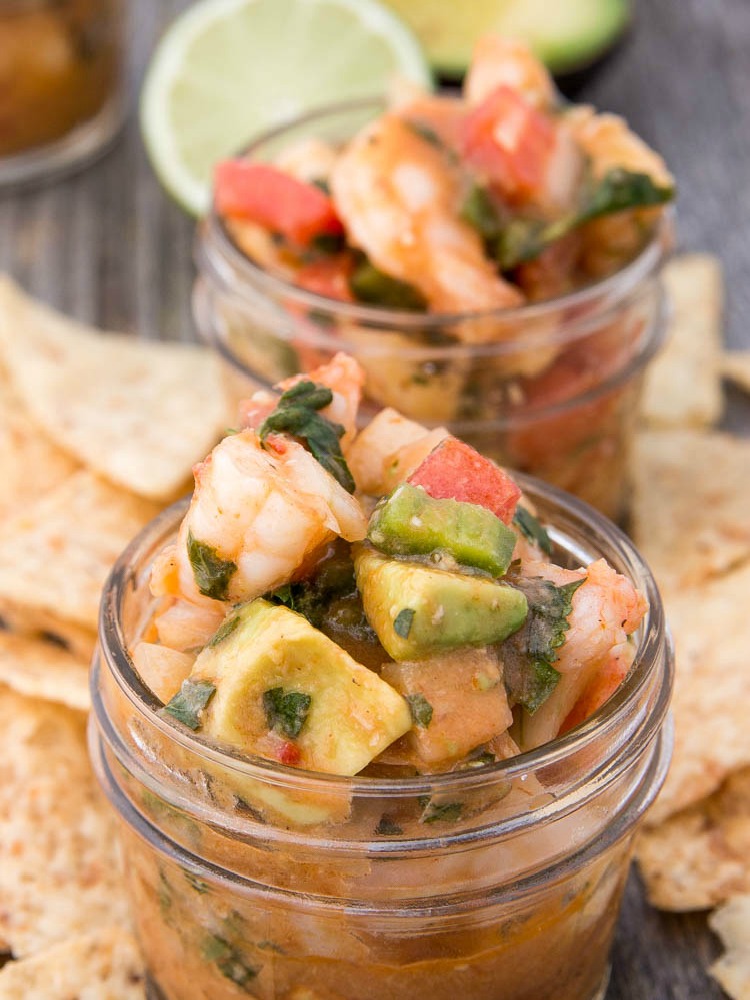 So mix up these Mini Mexican Shrimp Cocktails and your bartending will be over the the day! xoxo.
Mini Mexican Shrimp Cocktail
2015-05-02 22:13:54
Serves 8
A fun way to have your cocktail and eat it too!
Ingredients
1 pound peeled, medium-size cooked shrimp, deveined and halved
3 plum tomatoes, diced
3 jalapeño peppers, seeded and diced
1 small sweet onion, diced
1 garlic clove, minced
1/2 cup fresh lime juice
1/4 cup extra virgin olive oil
1/4 cup chili sauce
1/4 cup spicy tomato juice
1/4 cup chopped fresh flat-leaf parsley
1/4 cup chopped fresh cilantro
2 tablespoons hot sauce
2 tablespoons prepared horseradish
1 avocado, diced
Kosher salt and freshly ground black pepper
Tortilla chips
Instructions
Stir together first 13 ingredients in a bowl. Cover and chill 1 to 24 hours.
Stir in avocado; add salt and pepper to taste. Serve with tortilla chips, Enjoy!
Adapted from Southern Living
Adapted from Southern Living
Fitness Food Diva https://fitnessfooddiva.com/

My Latest Videos