Philly Chicken Stuffed Peppers may not exactly look like a Philly Cheesesteak, but they are loaded with Philly cheese flavor, low in carbs, and taste amazing.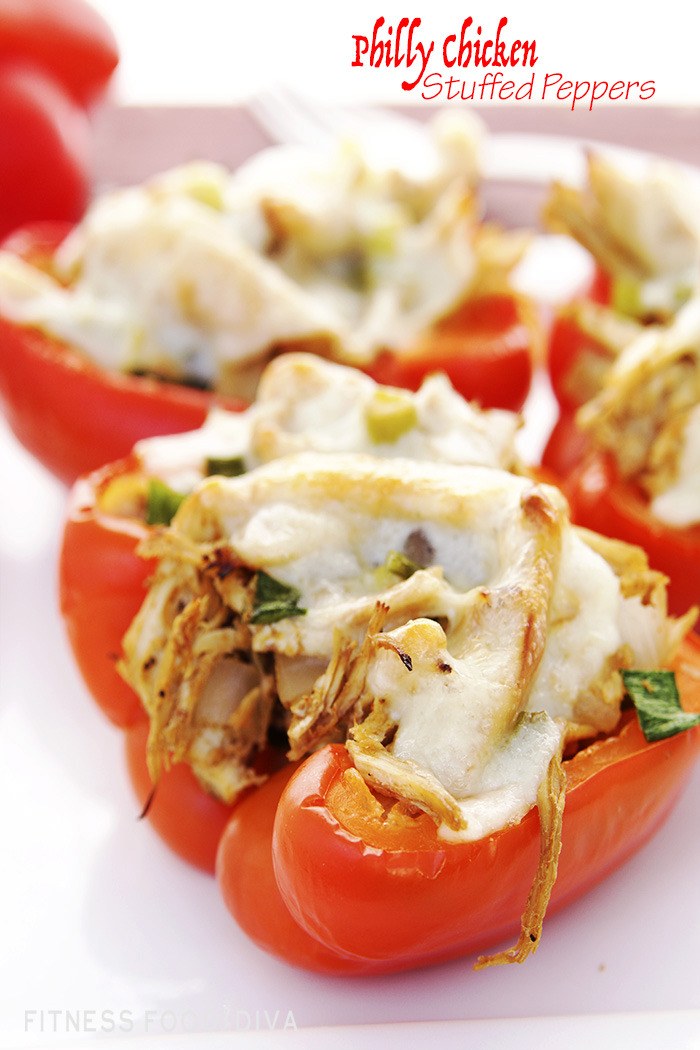 Philly Chicken Stuffed Peppers may not be the good ole Philly Cheesesteaks we all know and love, but it is a delicious alternative for those who are trying hard to eat just a little bit healthier without compromising on great food and taste. I loved this idea and couldn't wait to try it out. My husband was a huge fan and my Dad (who would take a cheesesteak over a stuffed pepper any day) couldn't say enough good things about them.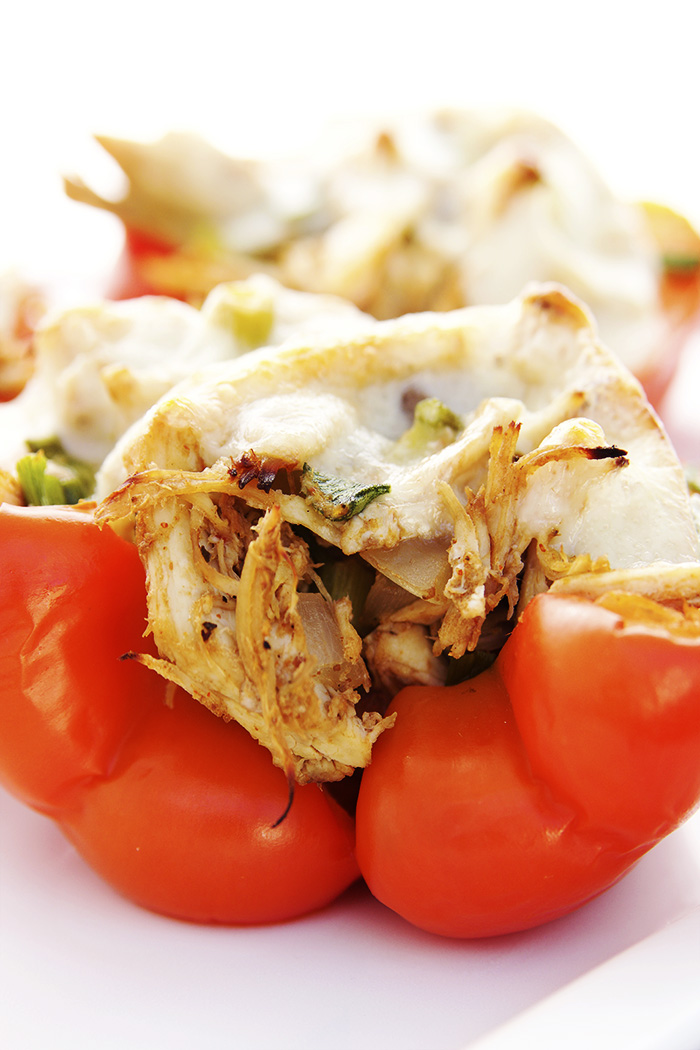 To make things even easier on yourself you can use an already cooked rotisserie chicken and use just the breast meat. That way when putting together these Philly Chicken Stuffed Peppers it is quick and easy and you have one less thing to cook. The reduced fat provolone cheese is all warm and bubbly and melts just perfectly along the chicken mixture and brings out that Philly flavor.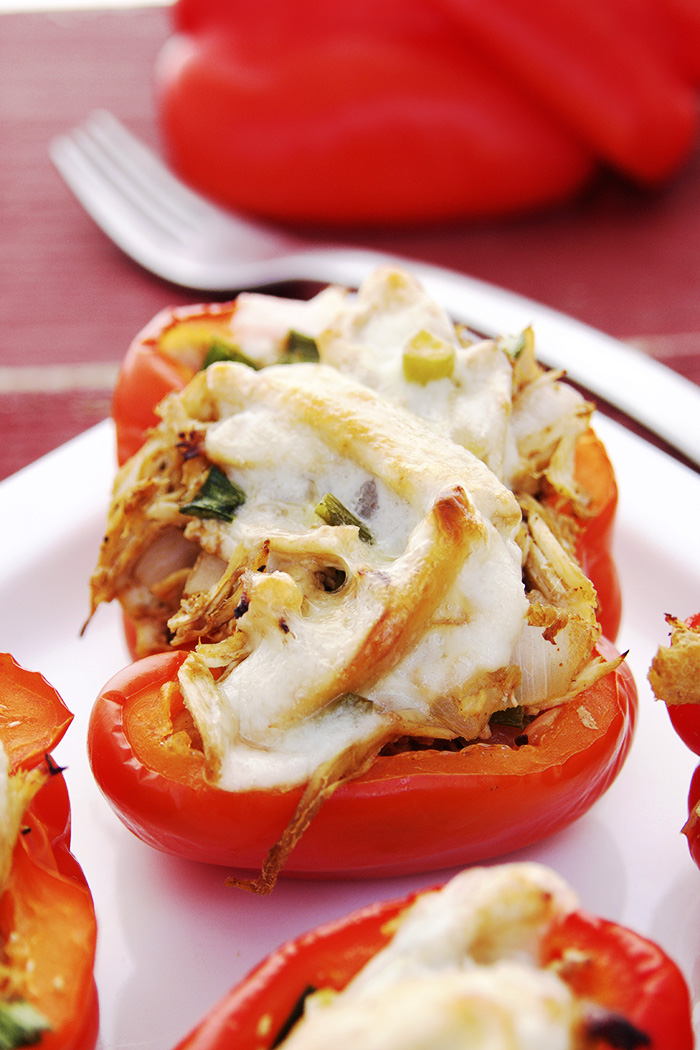 Philly Chicken Stuffed Peppers are a great way to eat healthy without feeling like you are loosing out on great flavor. So the next time you need something quick and delicious pop a few of these stuffed peppers in the oven and eat guilt free. xoxo