You haven't had guacamole until you have tried this Pineapple Black-Bean Guacamole. Seriously, this is hands down the best I have had. Bursting with flavor and a whee bit of heat you are going to love every last bite.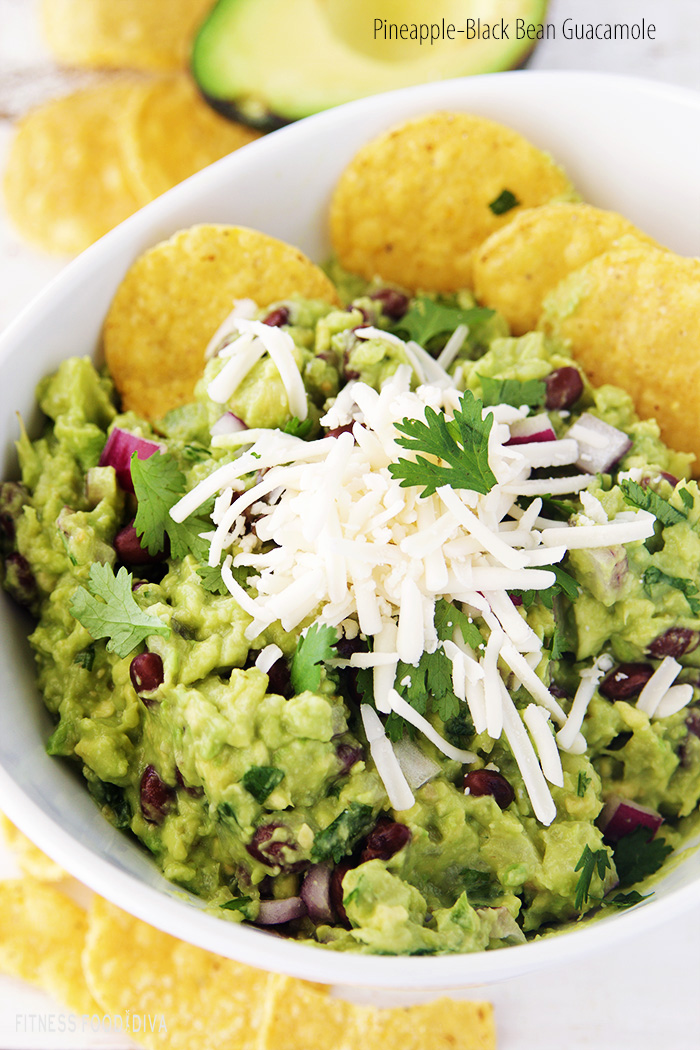 How can guacamole be that amazing you ask? And who puts crushed pineapple in guacamole? I do now, and I promise you will too after making this quick and easy Pineapple Black-Bean Guacamole delishiness. I love to make guacamole, and my family is always asking me to bring it to any family get togethers we have. When we go to our family lake house I will make a big batch of it so we have it to munch while we are there, and I thought my guacamole was good then, but now it is amazing.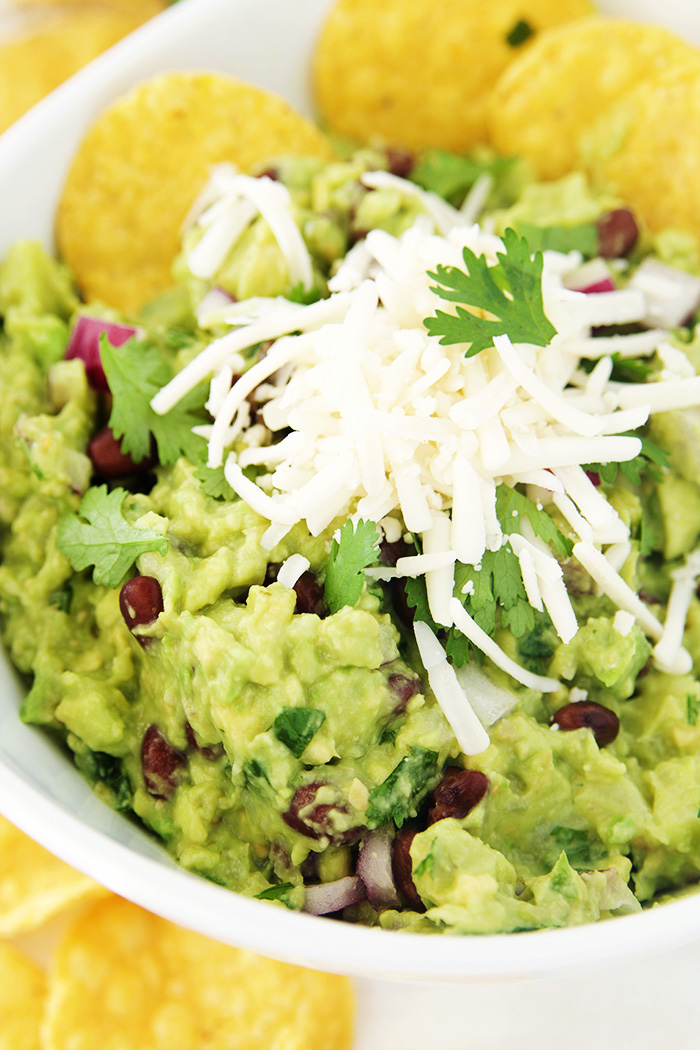 There is something super tasty about the variety of ingredients working together in this Pineapple Black-Bean Guacamole. Not that guacamole isn't addicting enough, now you are really going to have to convince yourself to stop eating it. The pineapple add just a little sweetness, the jalapeno and red onion give it a great amount of heat and the dollop of sour cream gives it that nice smooth texture. I like to leave my avacados a little chunkier, and even then it was still creamy. If you don't want to wait and let the flavors blend together for a few hours then go ahead and dig in, it taste just as good! This Pineapple Black-Bean Guacamole is quick and easy to make, and can be eaten with chips, eggs, tacos, thrown on top of enchiladas or a quesadilla. However you want to enjoy this guacamole is up to you, but I highly recommend you try it, you will love it. xoxo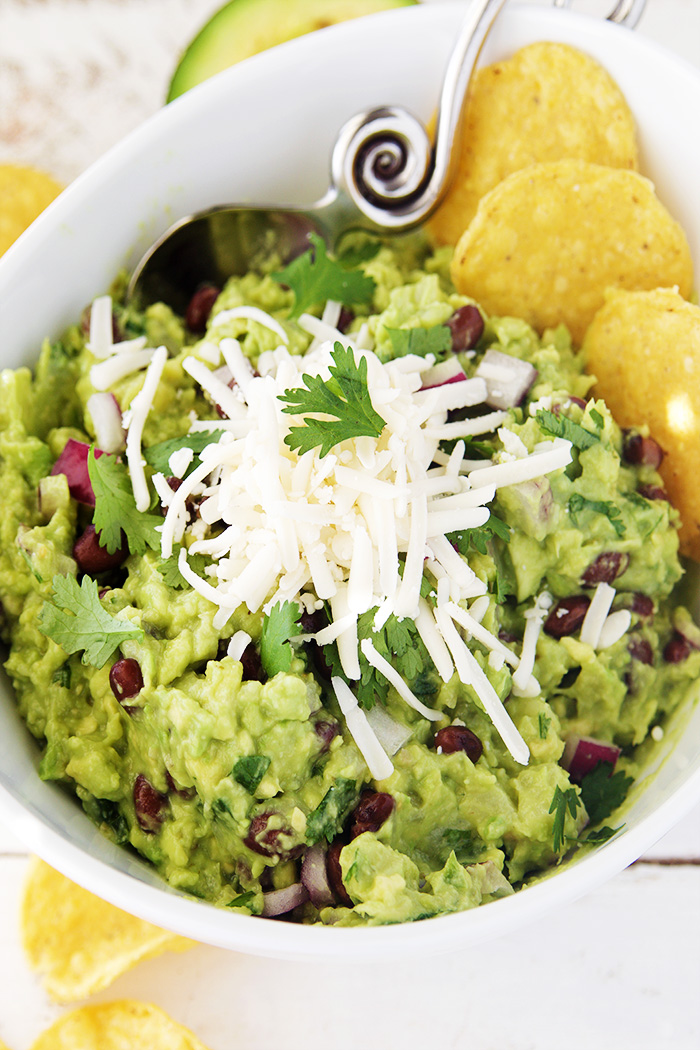 Pineapple-Black Bean Guacamole
2015-09-23 16:31:49
Serves 25
The most delicious guacamole I have ever had. Has everything you want and nothing you don't!
Ingredients
4-medium avocados, halved, seeded, and peeled
1/4-cup bottled green salsa (salsa verde)
1-tablespoon sour cream
1/2-cup finely chopped fresh pineapple or canned crushed pineapple, drained
1/2-cup canned black beans, rinsed and drained
1-fresh jalapeno chile pepper, seeded and minced*
2-tablespoons finely chopped red onion
2-tablespoons chopped fresh cilantro
1-tablespoon minced garlic
1-tablespoon lime juice
1/4-teaspoon salt
1/4-teaspoon ground cumin
1/4-cup shredded Monterey jack cheese
Fresh cilantro (optional)
Tortilla chips (optional)
Instructions
In a large bowl mash avocados. Stir in salsa and sour cream until combined. Stir in pineapple, beans, jalapeno, onion, cilantro, garlic, lime juice, salt, and cumin.
Cover and chill for 2 hours or until ready to serve.
Sprinkle with Monterey Jack cheese. If desired, sprinkle with cilantro and serve with tortilla chips. Enjoy!
Adapted from Better Homes and Garden
Adapted from Better Homes and Garden
Fitness Food Diva https://fitnessfooddiva.com/

My Latest Videos