Fresh roasted vegetables, garlic, and bacon are the three key ingredients to these perfectly Roasted Brussels Sprouts and Bacon.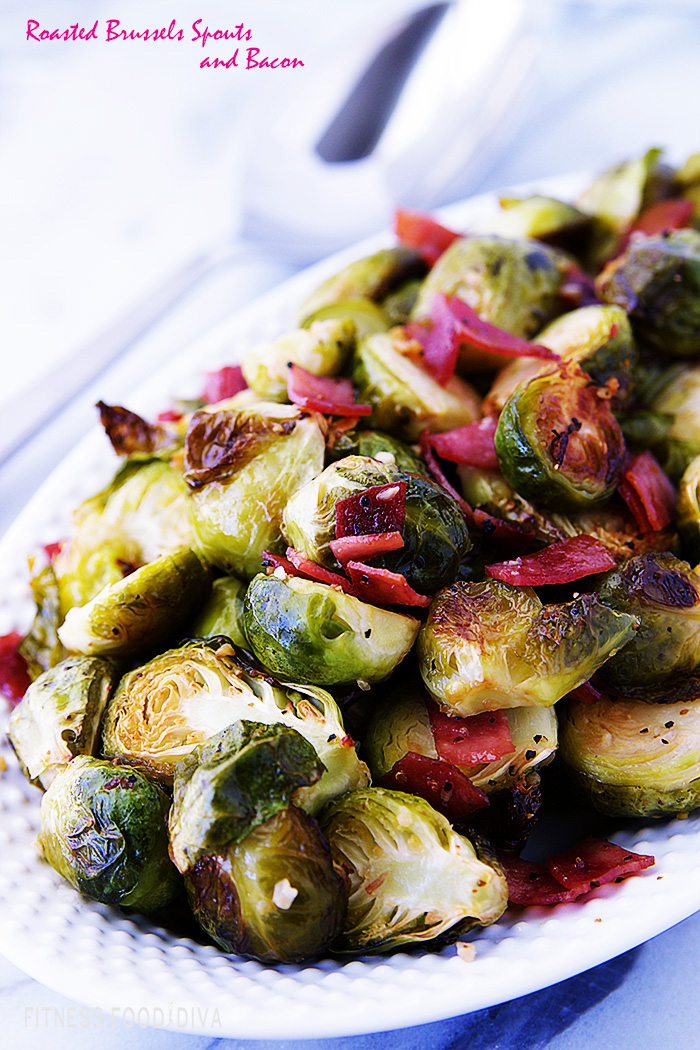 I have to admit growing up the thought of having to eat brussels sprouts would make me want to run and hide in my room, NOT a fan, but fast forward a few years and I am the first one to put them on my plate. Roasted Brussels Sprouts and Bacon are a phenomenal side dish perfect for your holiday season. Roasted to perfection, these brussels spouts melt in your mouth.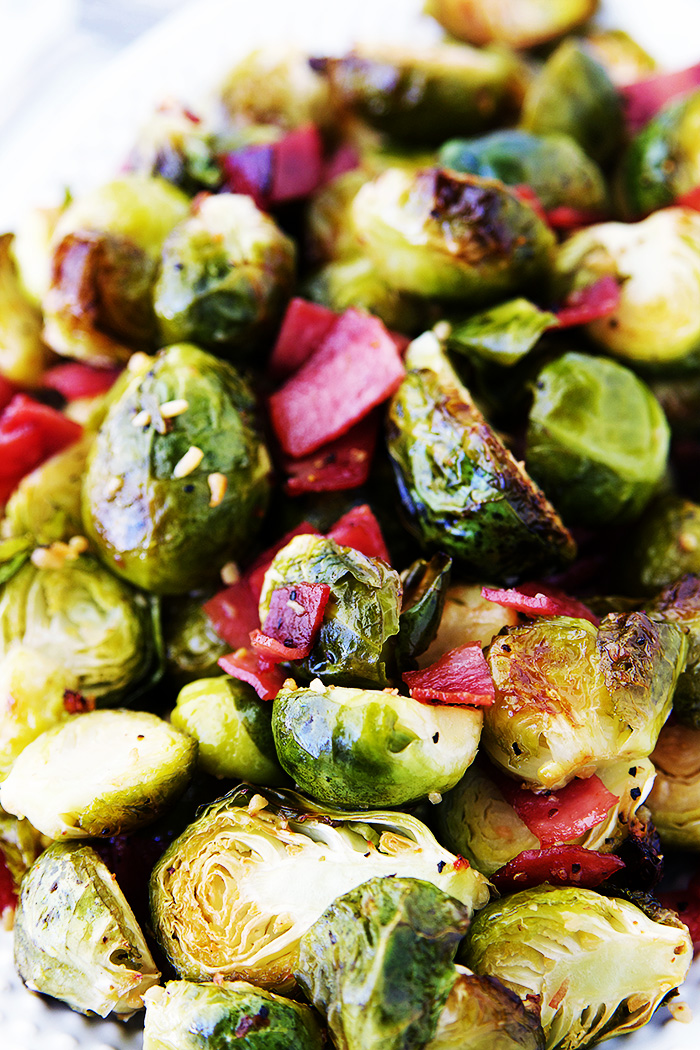 It is amazing to me how garlic and bacon mixed in with these brussels spouts give the dish such a punch of flavor. Roasted Brussels Sprouts and Bacon will make the presentation of your Holiday table a show stopper, so brilliant and green, and once you get a taste you will enjoy the soft, buttery texture with a sweet delicious aromatic scent.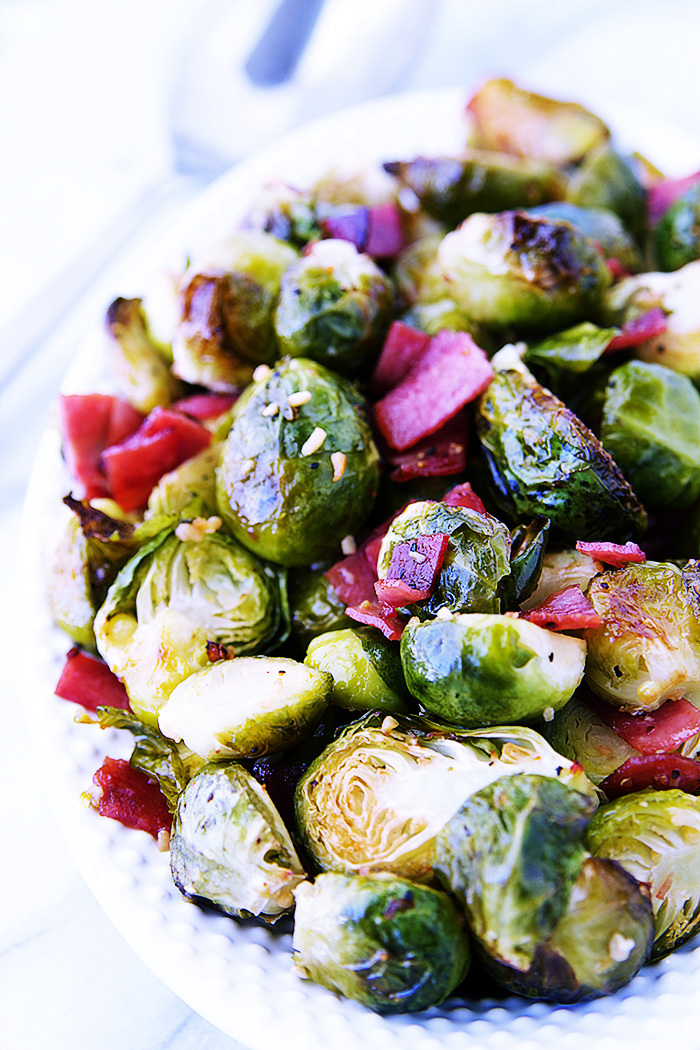 Roasted Brussels Sprouts and Bacon will be a delicious and elegant side dish that you will want at all your Holiday meals and may even turn the biggest anti-brussels sprouts guest fall in love with the amazing, buttery flavor of these Roasted Brussels Sprouts and Bacon. xoxo
Roasted Brussels Sprouts and Bacon
2015-11-18 21:04:35
An amazing dish with bold flavors and simple ingredients, perfect for the holidays.
Ingredients
1½- lbs brussel sprouts
4- medium cloves garlic, minced
2- Tbsp olive oil
Himalayan pink salt, to taste
freshly ground black pepper, to taste
4- slices of bacon, diced ( I used turkey bacon)
Instructions
Preheat oven to 400 F
Wash brussel sprouts, trim ends and cut in half.
Place brussels sprouts in a mixing bowl and add minced garlic, olive oil, and season with salt and black pepper. Add diced bacon and toss to coat.
Spread brussel sprouts on a foil lined baking sheet. Pop the baking sheet in the oven and bake in a preheated oven at 400 F for about 30 minutes, turning halfway through. ENJOY!
Adapted from Delicious Meets Healthy
Adapted from Delicious Meets Healthy
Fitness Food Diva https://fitnessfooddiva.com/

My Latest Videos