Let me be the first to say you will never miss the extra calories after you have had one of these creamy and oh so dreamy Skinny Mini Cheesecakes!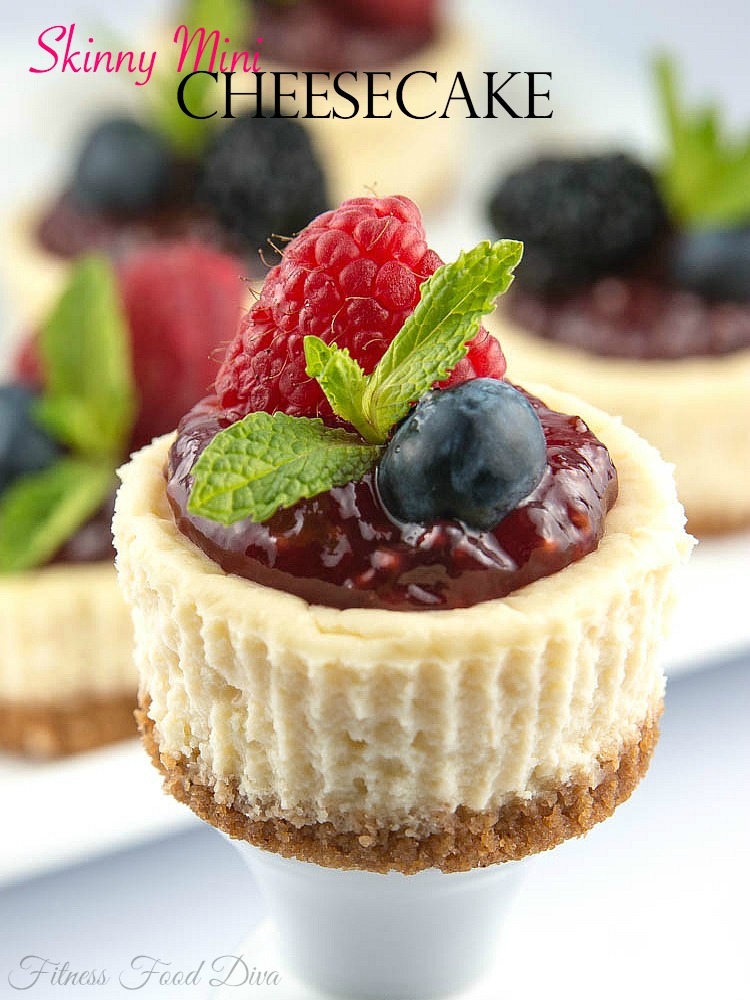 Who says you "can't have your cake and eat it too? Well with these adorable and delectable Skinny Mini Cheesecake I am here to say "YOU CAN!". I made these Skinny Mini Cheesecakes in honor of my sister in law, who loves cheesecake. Cheesecake is that one dessert that makes your mouth water and your eyes roll back after the first bite. It is so soft, smooth and creamy with just the right amount of sweetness. Adding fresh fruit, chocolate, caramel, or homemade jam to the top really makes these Skinny Mini Cheesecakes irresistible.
The cinnamon flavored graham crackers gave the crust just a touch of spice to go with everything nice, and trust me when I say no one is going to know these Skinny Mini Cheesecakes are made with low fat cream cheese and cottage cheese.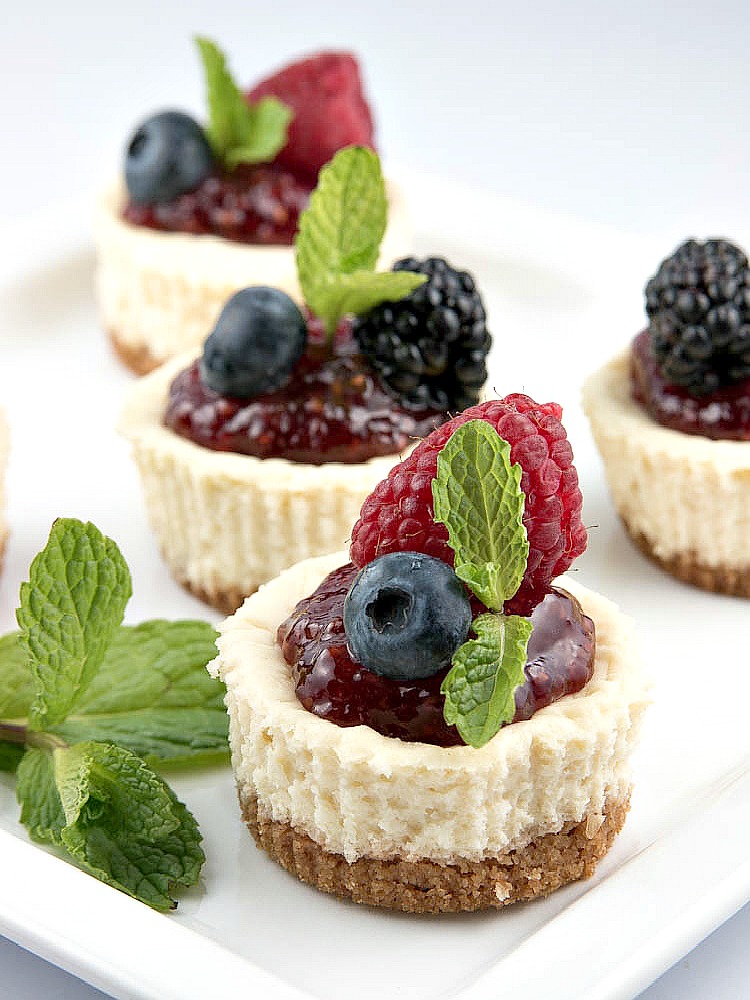 Skinny Mini Cheesecake is such a cute dessert to have for Easter or Mother's Day brunch. I love that I can make these ahead of time and leave them in the refrigerator until I am ready to top them with my delicious homemade raspberry jam, fresh local fruit and a sprig of fragrant mint. It makes planning much easier knowing I have the dessert ready to go. I really filled my cupcake tins full because they sink quite a bit once they have cooled, so I only got eleven Skinny Mini Cheesecakes out of one batch. You could fill them a little less if you really need to stretch your cream cheese mixture in order to get twelve cheesecake from your batch.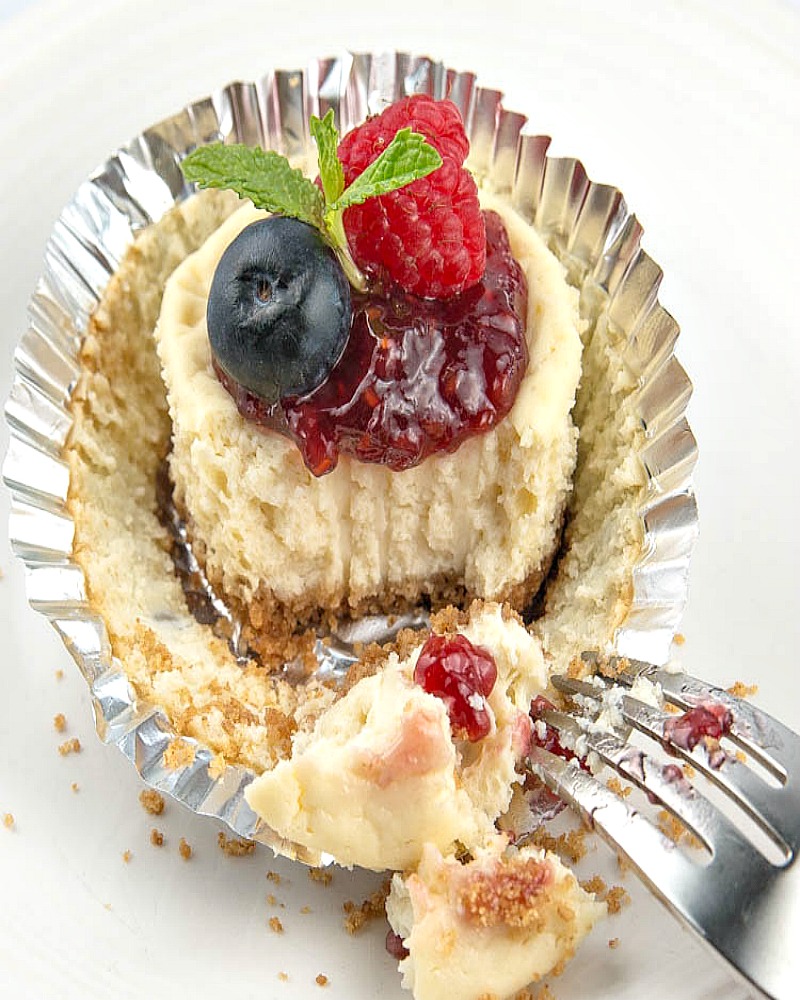 Have fun with these Skinny Mini Cheesecakes and add your own personality to the party. xoxo.