This Spinach Teriyaki Chicken Salad is a healthy way to enjoy the holidays and not compromise on flavor. The delicious lite teriyaki vinaigrette really make this salad pop.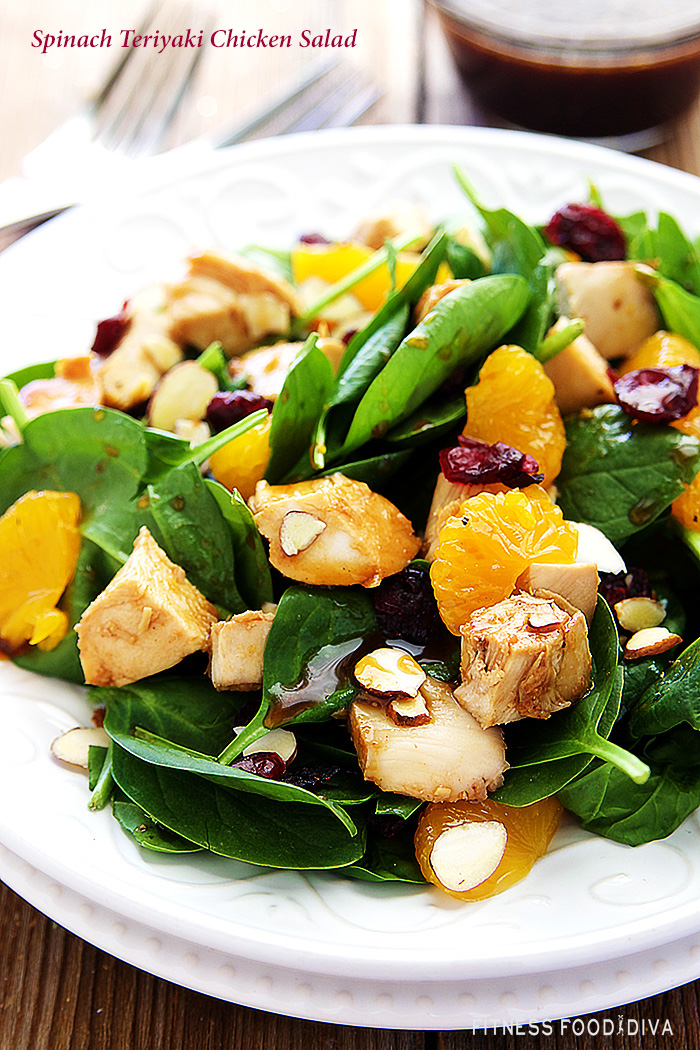 Salad is such a fun and easy way to make a quick and healthy side or meal in just minutes. This Spinach Teriyaki Chicken Salad is beautiful to serve at a holiday dinner with the bright colors of the spinach, mandarian oranges and cranberries not to mention the amazing dizzle of vinergertte. This Spinach teriyaki Chicken Salad can be thrown together quickly and doesn't require a lot of ingredients.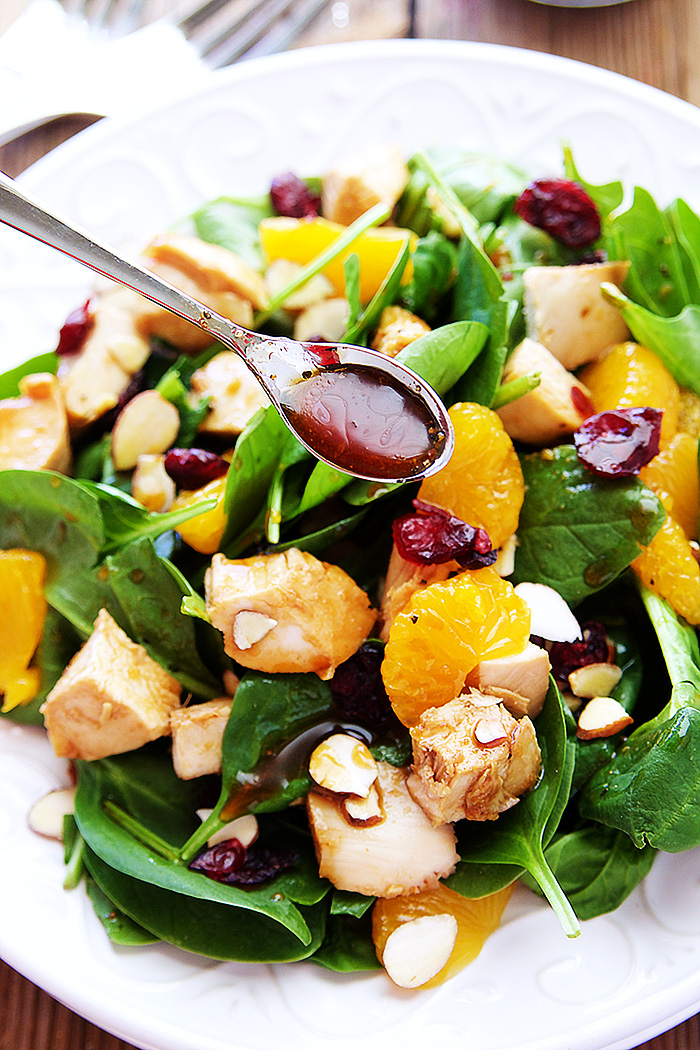 During the Holidays we love to enjoy all the comfort foods that come along with it, so adding a lite and delicious salad to the mix can keep our palates fulfilled without overindulging. This Spinach Teriyaki Chicken Salad has such a great flavor and I love the texture of the juicy oranges, slight crunch from the spinach and almonds and the sweetness from the cranberries and the teriyaki vinaigrette.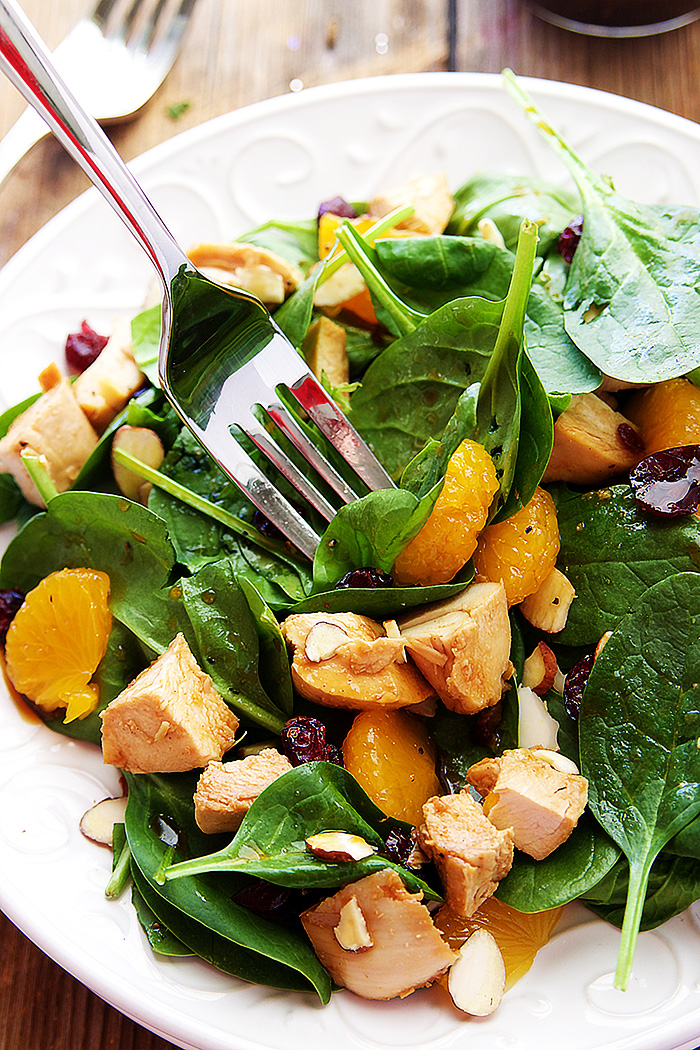 Salad is such a blank canvas and can be created into something so fun, healthy and delicious. So use your own creativity and add your own little flare, but whatever you do
enjoy your Holiday season and add a little naughty and nice to every meal. This Spinach Teriyaki Chicken Salad will be all the nice you need to enjoy a fresh and healthy meal. xoxo