This Spinach Teriyaki Chicken Salad is a healthy way to enjoy the holidays and not compromise on flavor. The delicious lite teriyaki vinaigrette really make this salad pop.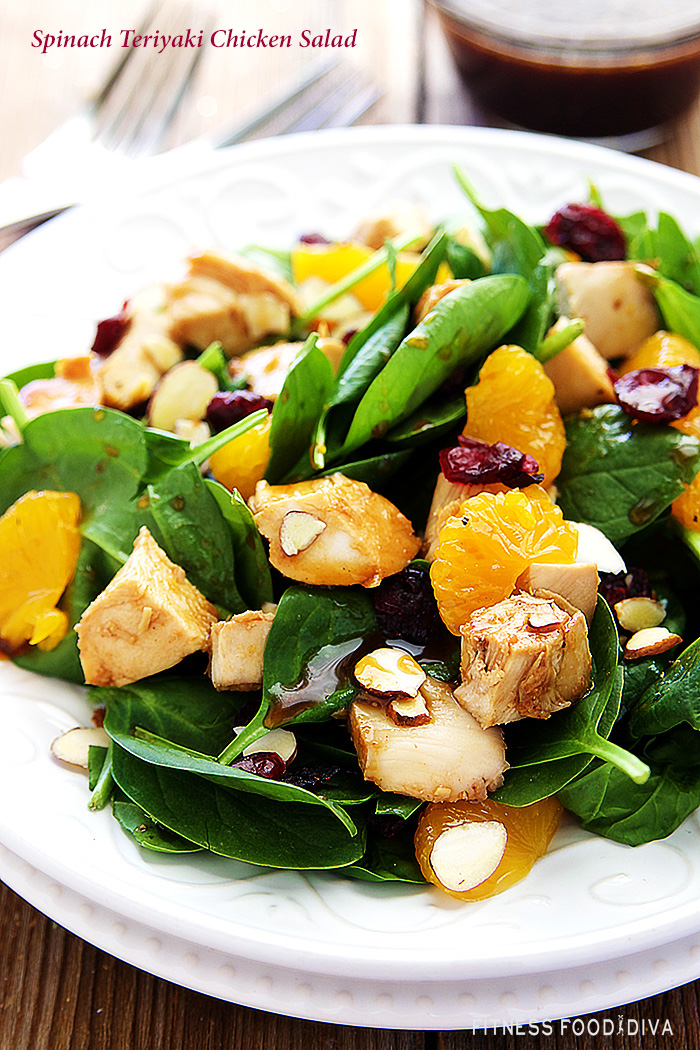 Salad is such a fun and easy way to make a quick and healthy side or meal in just minutes. This Spinach Teriyaki Chicken Salad is beautiful to serve at a holiday dinner with the bright colors of the spinach, mandarian oranges and cranberries not to mention the amazing dizzle of vinergertte. This Spinach teriyaki Chicken Salad can be thrown together quickly and doesn't require a lot of ingredients.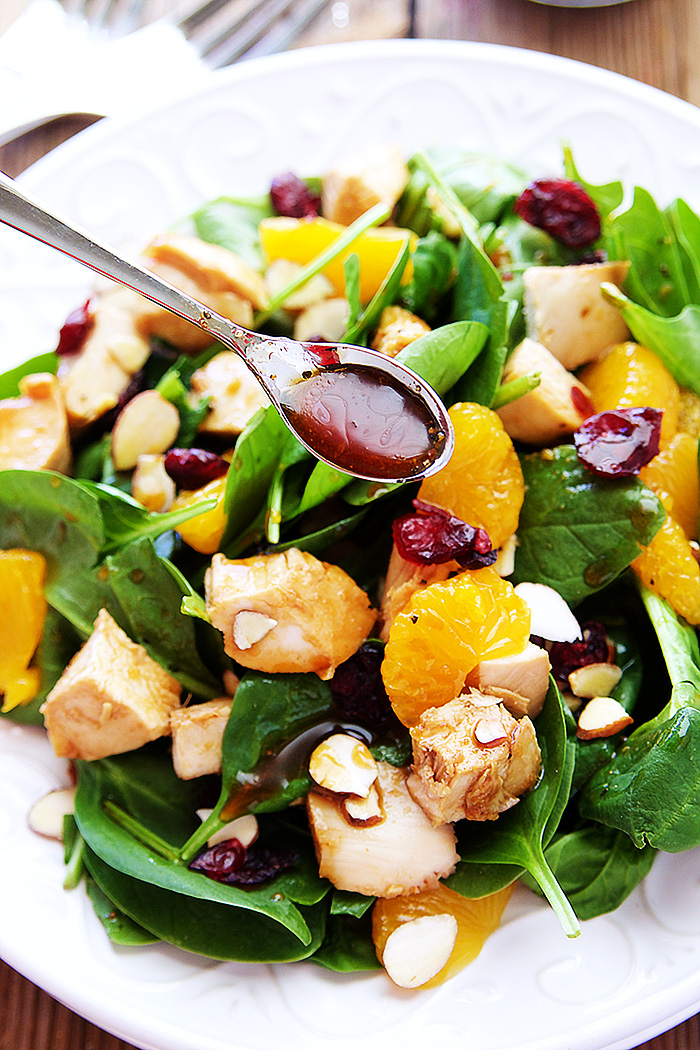 During the Holidays we love to enjoy all the comfort foods that come along with it, so adding a lite and delicious salad to the mix can keep our palates fulfilled without overindulging. This Spinach Teriyaki Chicken Salad has such a great flavor and I love the texture of the juicy oranges, slight crunch from the spinach and almonds and the sweetness from the cranberries and the teriyaki vinaigrette.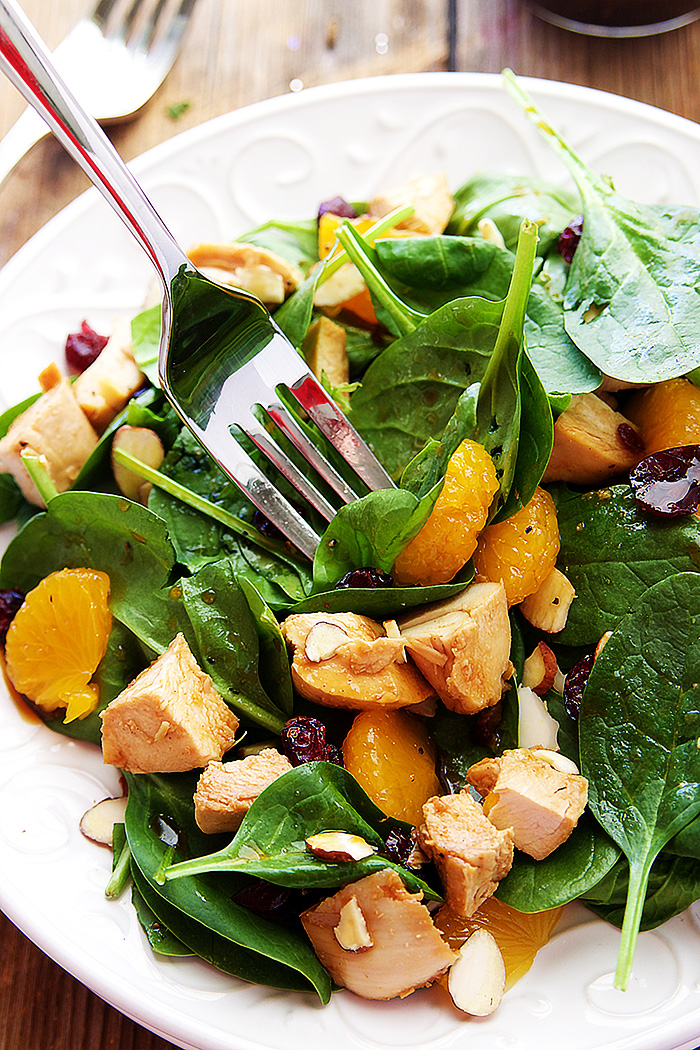 Salad is such a blank canvas and can be created into something so fun, healthy and delicious. So use your own creativity and add your own little flare, but whatever you do
enjoy your Holiday season and add a little naughty and nice to every meal. This Spinach Teriyaki Chicken Salad will be all the nice you need to enjoy a fresh and healthy meal. xoxo
Spinach Teriyaki Chicken Salad
2015-12-06 13:24:42
A fresh and healthy holiday salad to serve as a side or enjoy as a meal.
Ingredients
10 ounce bag baby spinach
2 chicken breasts- (to save time use rotisserie chicken breast)
1/4 cup teriyaki sauce
10.5 ounce can mandarin oranges, drained
1/2 cup slivered almonds
1/2 cup dried cranberries
Teriyaki Vinaigrette
1/4 cup teriyaki sauce
1/4 cup rice wine vinegar
1 tablespoon honey
1 tablespoon water
2 teaspoons dark sesame oil
1/2 teaspoon fresh ginger, finely grated
1/4 teaspoon garlic powder
1/4 teaspoon onion powder
1/4 teaspoon kosher salt
1/4 teaspoon black pepper
Instructions
Remove breast meat from rotisserie chicken, dice in 1/2 inch pieces and toss in teriyaki sauce and let sit until ready to assemble, or cook two chicken breasts, let cool, dice and toss with teriyaki sauce.
In a large bowl add in all of the spinach.
Top the spinach with the diced chicken, almonds, mandarin oranges, and dried cranberries.
In a glass measuring cup whisk together all of the ingredients for the vinaigrette.
Pour enough of the vinaigrette over the salad to coat it, then toss everything together.
The vinaigrette can also be served on the side. Enjoy!
Adapted from The Recipe Runner
Adapted from The Recipe Runner
Fitness Food Diva https://fitnessfooddiva.com/

My Latest Videos