Summer Garden White Bean Dip full of fresh cherry tomatoes, succulent grilled corn, aromatic fresh herbs, and creamy white beans is all you need to get summer skinny dipping.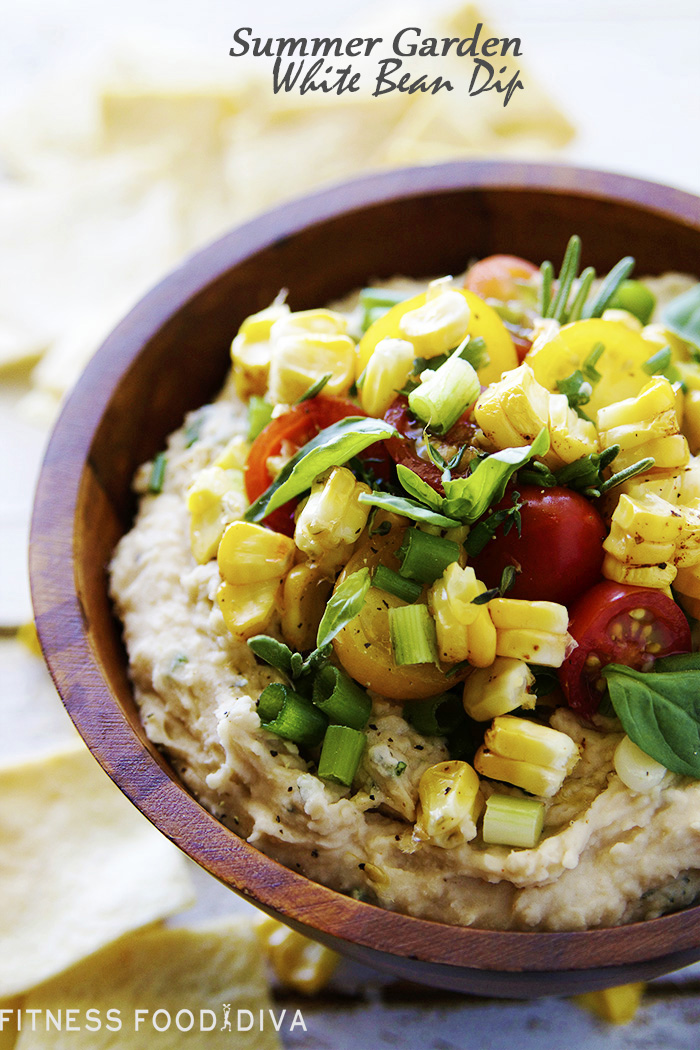 Who can pass up on skinny summer dipping? I know I cant' and this Summer Garden White Bean Dip will not only look beautiful, but will taste sensational. It is a little twist on hummus, which is one of my faves. This dip is like eating those creamy mashed potatoes that someone makes every Thanksgiving or Christmas that are whipped up with butter and sour cream that you wait for all year. Well Summer Garden White Bean Dip reminds me of that with its smooth and creamy texture mixed in with these amazing aromatic herbs of rosemary, thyme, and chives.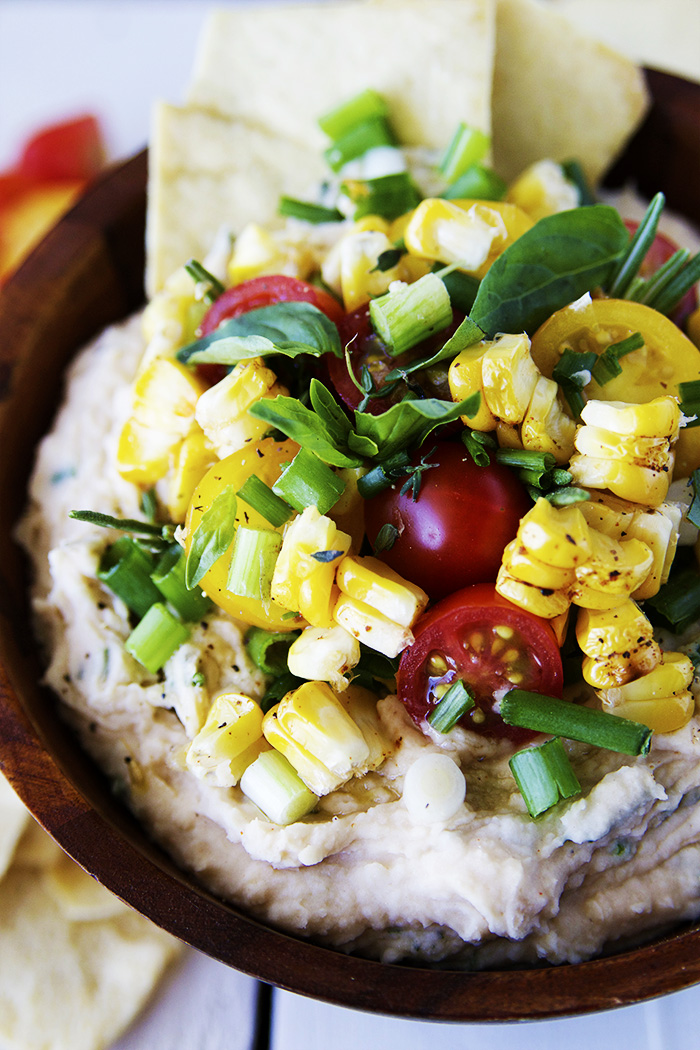 Summer Garden White Bean Dip is very easy to make and is a great side or appetizer to any BBQ, potluck, or summer entertaining. I love taking the dip with whole wheat pita chips and hearing that "crunch" with every bite. The grilled corn adds just the prefect BBQ flare. Summer Garden White Bean Dip is so much more than just a dip, it alone could be a meal.
So expand your dipping repertoire and try making this Summer Garden White Bean Dip, it will take skinny dipping to a whole new level. xoxo