Tuna and Apple Salad in Apple Cups is just about the cutest salad I have made, not to mention the sweet and tangy flavors that add a wonderful flare to such a pretty presentation.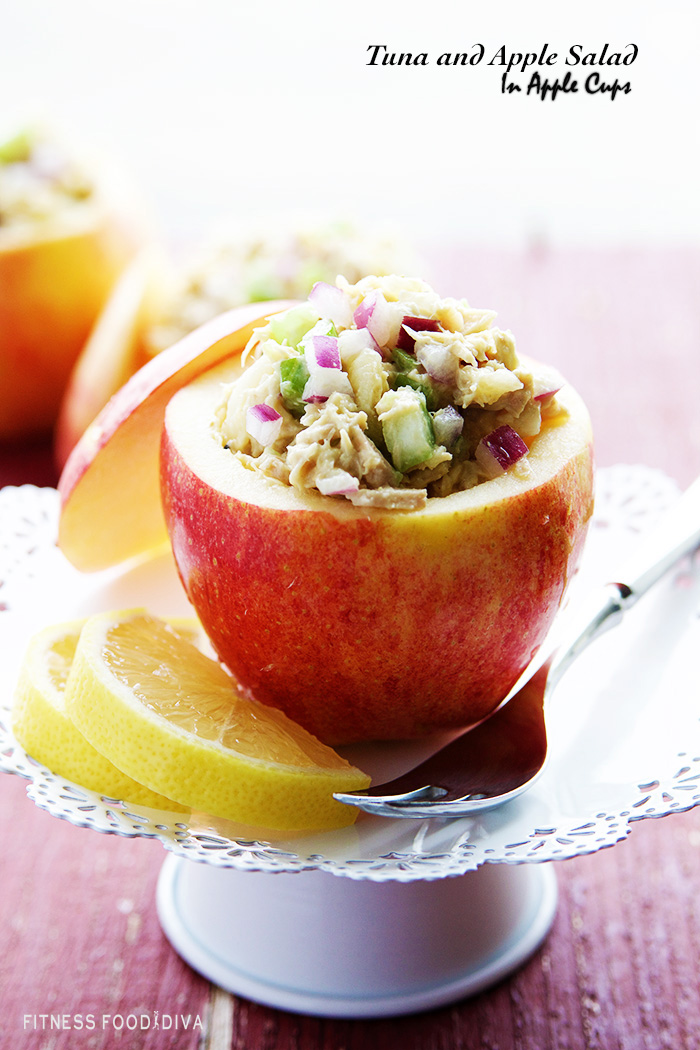 This Tuna and Apple Salad in Apple Cups reminds me of something you would eat out on the plantation with a tall glass of fresh squeezed lemonade, ("but a plantation by any other name is just a farm") sorry a little Sweet Home Alabama digression . Any who, this Tuna and Apple Salad in Apple Cups works for a fun luncheon or even an appetizer to a dinner party.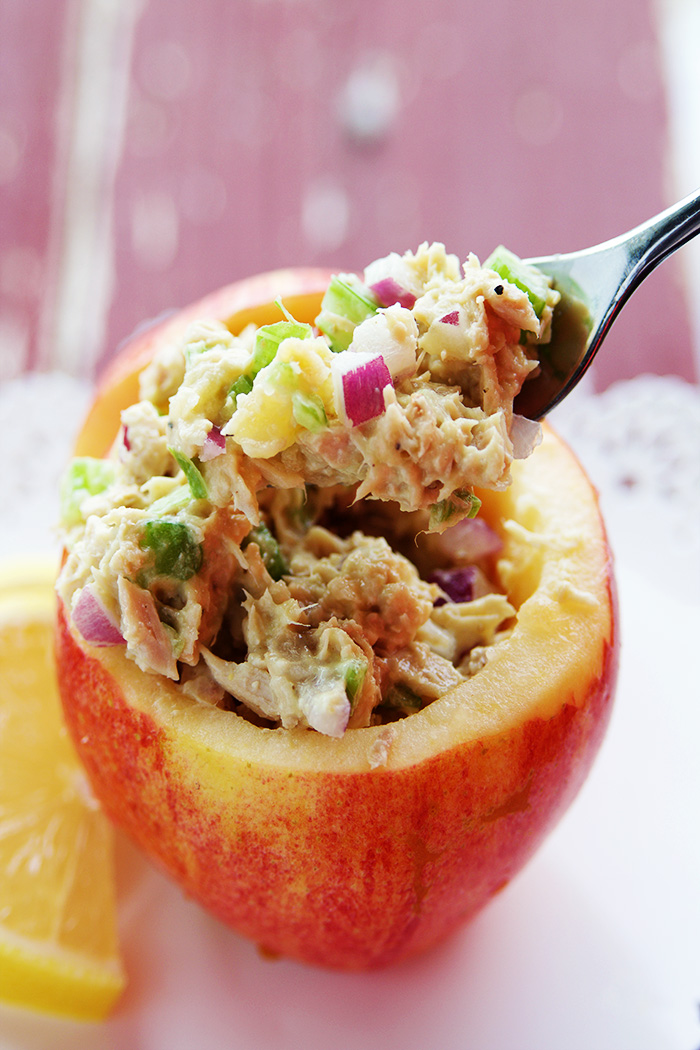 The flavors in this Tuna and Apple Salad is so amazing. The apple mixed in to the tuna is the perfect, yet subtle sweetness that just simply works so well and with the addition of the honey mustard and red onion the sweetness isn't over the top. I think I love how dainty this salad looks mounding out of the fresh cut apples, it just screams "eat me, love me, and enjoy me."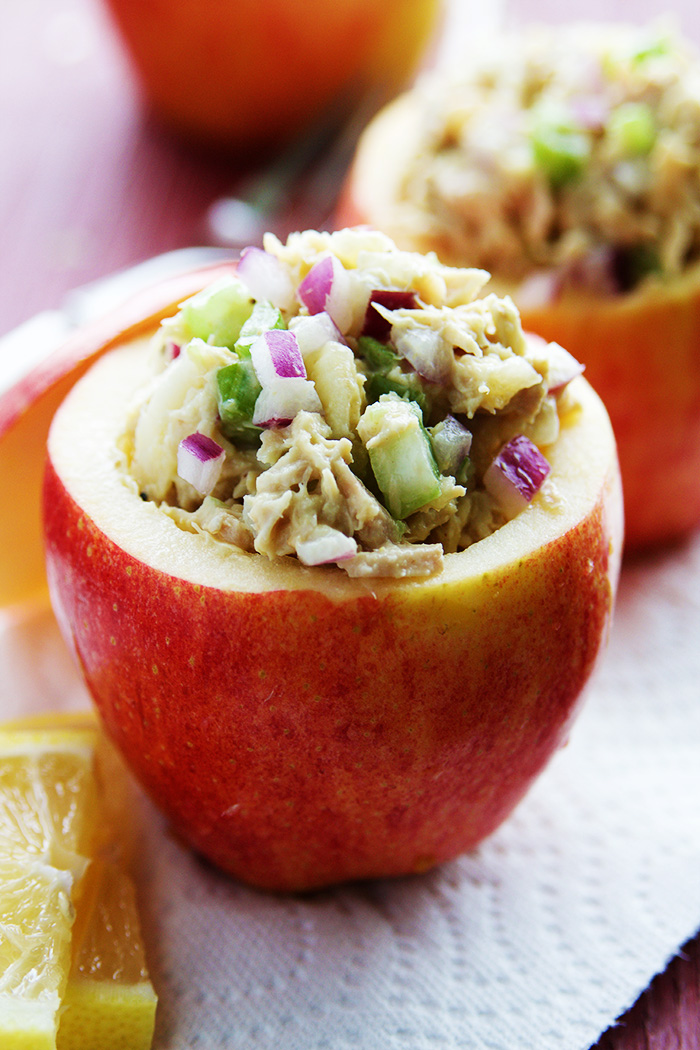 Tuna and Apple Salad in Apple Cups is quick and easy to make and I loved the flavor of the Fuji apples, but you could use any type of apple you like. So gather your girlfriends and have a little plantation tea party and enjoy every last bite of these adorable Tuna and Apple Salad in Apple Cups. xoxo
Tuna and Apple Salad in Apple Cups
2015-11-03 19:40:30
Serves 4
This is a mouthwatering salad, that is almost too cute to eat!
Ingredients
1-6oz can white albacore tuna (packed in water), drained
1-TBLS honey mustard
2-3 TBLS Vegenaise or Fat Free Mayo
1/3-cup diced celery
2-TBLS diced red onion
4-apples of your choice (I used fuji)
1-lemon
salt and pepper to taste
Instructions
Place drained tuna in a bowl, stir in mustard, mayonnaise, celery, and onion and set aside.
Slice off the top quarter of each apple and cut an additional slice from the bottom of each apple for a nice flat surface. Rub the cut sides of each apple with fresh cut lemon to help prevent browning and set aside.
Use a spoon to carefully carve out the inside of the apples, beginning in the center and remove and discard the core. Then continue scooping out the flesh, leaving about 1/2 inch edge or a little less.
Place the apples on a paper towel and drizzle with lemon juice.
Transfer the apple trimmings to a cutting board and dice into small pieces. Add to the tuna mixture and combine well.
Add salt and pepper to taste.
Fill each apple with about 1/2 cup of the tuna mixture and serve immediately. Enjoy!
Notes
You could also add chopped sweet pickles or a little dill.
Adapted from Simply Delicious The Costco Way
Adapted from Simply Delicious The Costco Way
Fitness Food Diva https://fitnessfooddiva.com/

My Latest Videos