Super fast, super easy, and super delicious is all it takes to make this flavorful sweet and tangy Chicken with Strawberry Avocado Salsa.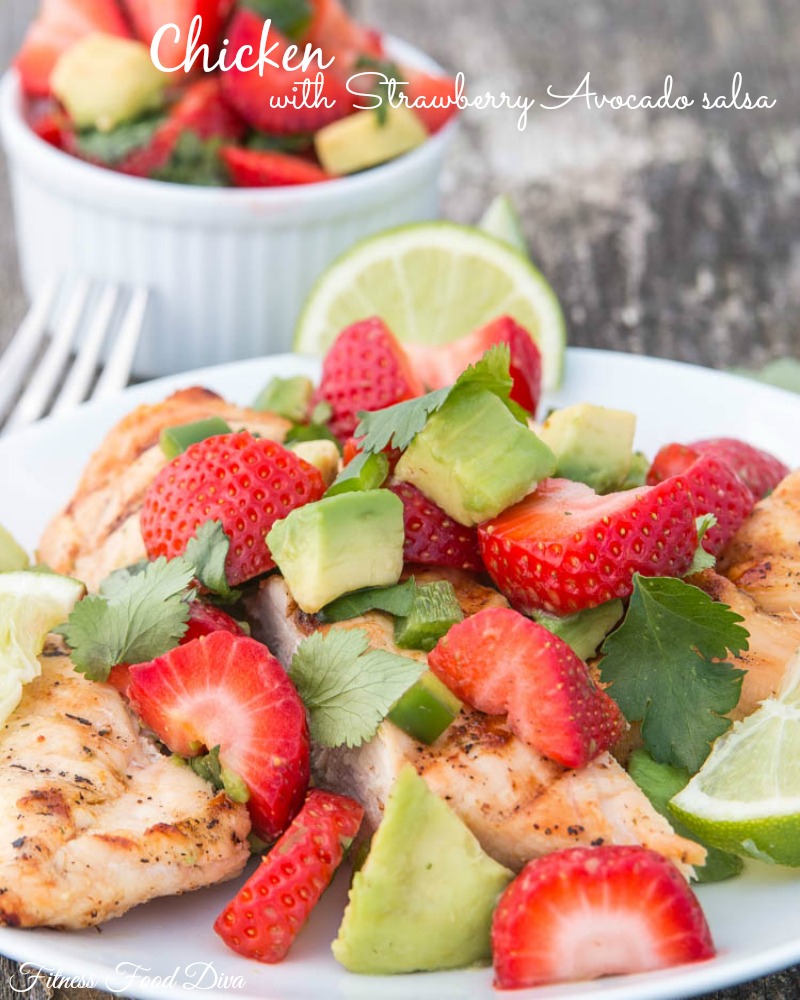 This Chicken with Strawberry Avocado Salsa was so easy to make, the hard part was not eating all the juicy strawberries before I could use them. Don't let the sweetness of the amazing juicy strawberries that our out in the local farmers markets and grocery stores scare you off, there is plenty of heat from the jalapeños to even out the playing field.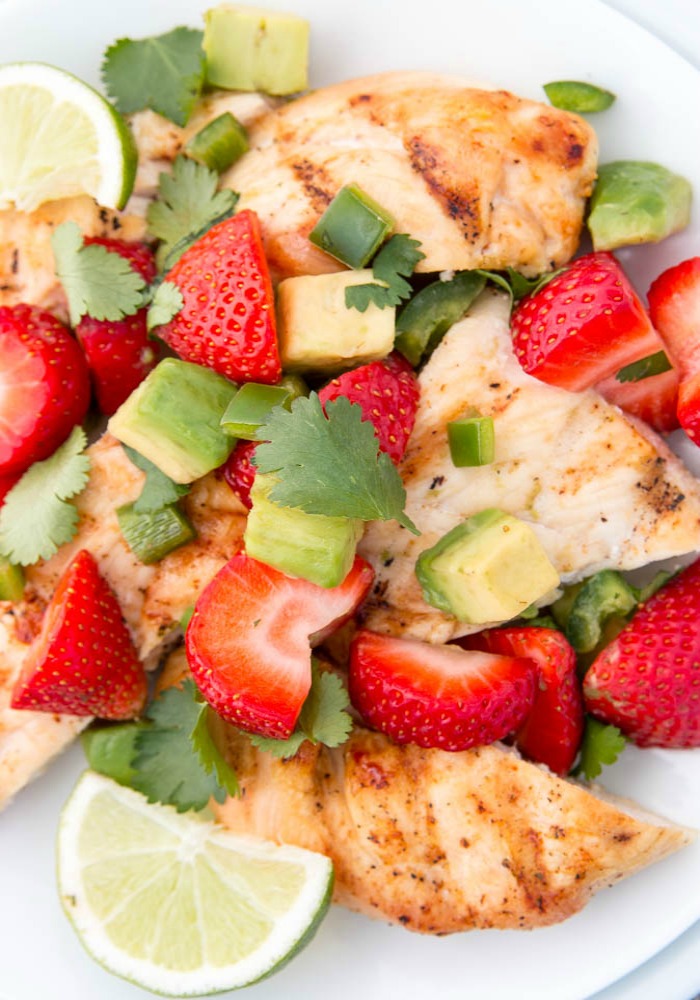 I love being able to take something as simple as a chicken breast, and dress it up with fruits and veggies to really turn it into something spectacular without a lot of effort. I cooked my chicken on the BBQ, just to reduce the amount of clean up in the kitchen, but you can certainly use a grill pan and it will turn out just as mouthwatering.
This strawberry Avocado Salsa is pretty versatile, so make a bunch and serve it with tortilla chips or at taco night. Toss some over a pork chop or fish, or on top of your next batch of enchiladas, it really adds the perfect flavor to so many things.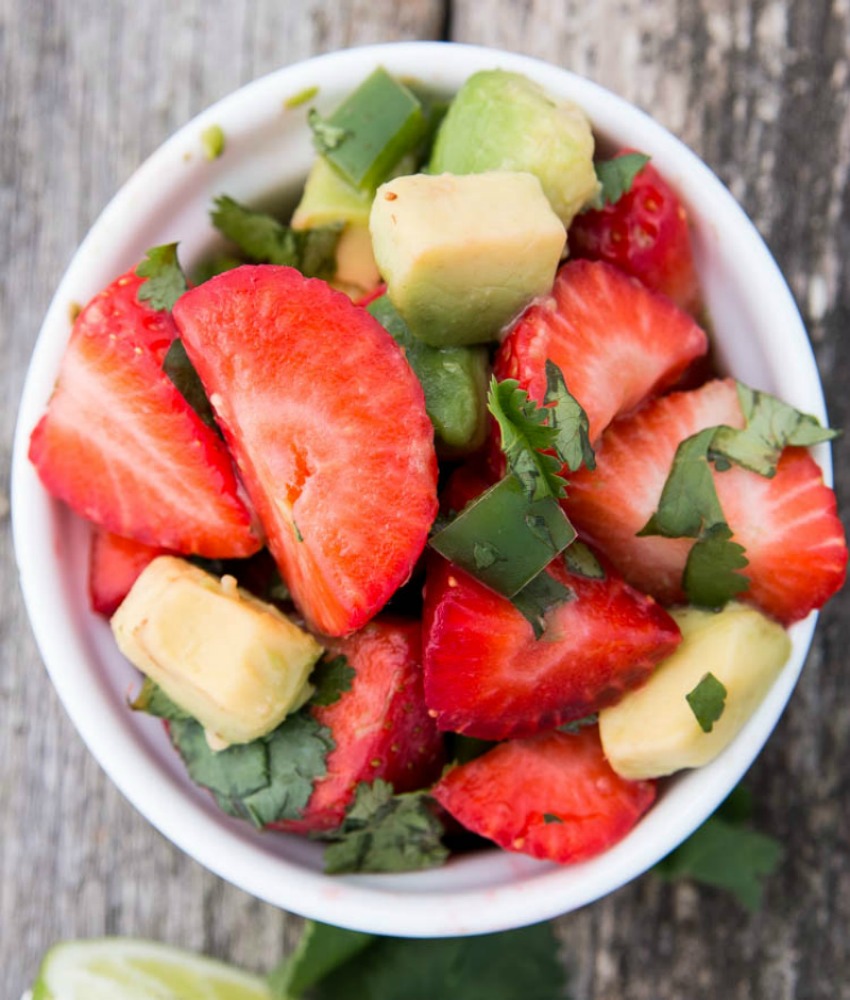 Just think, in 20 minutes you can grill, dice, and chop your way to a flavorful dinner of Chicken with Strawberry Avocado Salsa. xoxo