I am not sure these even need an introduction! Hamburgers, hotdogs, and pineapples all stacked between two Hawaiian buns equals one crazy delicious Maui Wowi Burger.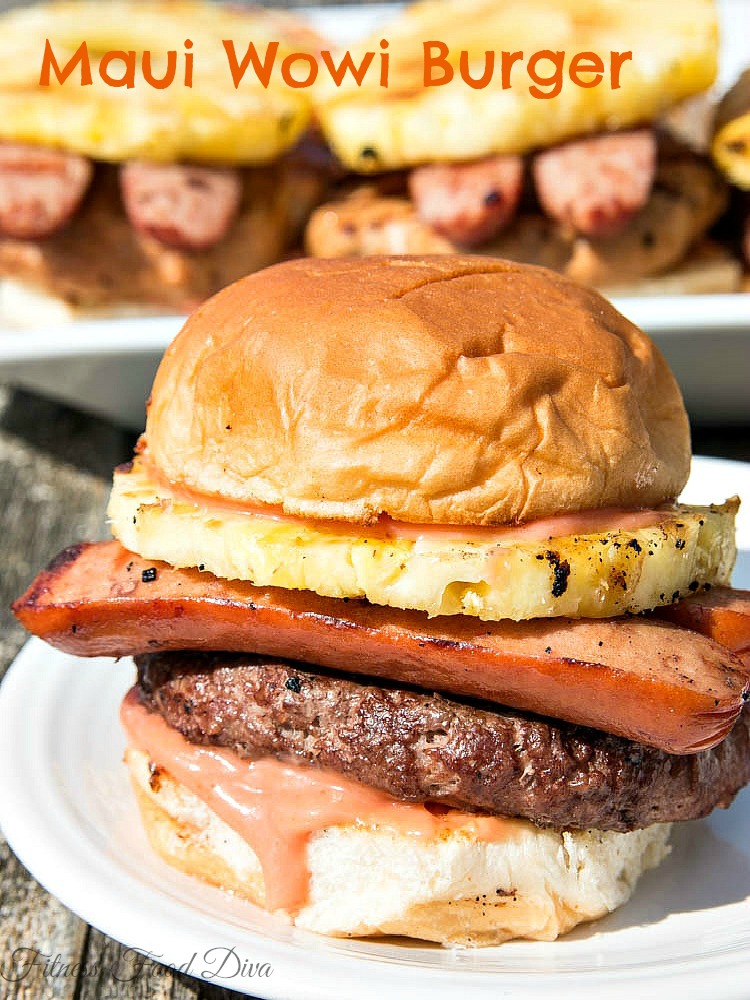 I am a BBQ fanatic, it is so easy, way less clean up and makes everything taste amazing. Now I know not everyone has a BBQ, so these Maui Wowi Burgers can also be made right on your stovetop in a grill pan as well, I wouldn't leave you hangin and trust me, you are going to want to try these.
My husband and I had these for the first time when we celebrated our one year wedding anniversary last December in Maui. We were on a snuba excursion and the captain of our boat made these for us for lunch. WOW! I would have never thought the combination of a hamburger, hotdog, and pineapple would be such perfection. I couldn't believe the look on my husbands face when he started eating, he could hardly speak. So lucky for him I made my own version of Maui Wowi Burgers back at home, and minus the amazing scenery, tropical fish, and being surrounded by sea turtles these Maui Wowi Burgers turned out just as good as we remembered them.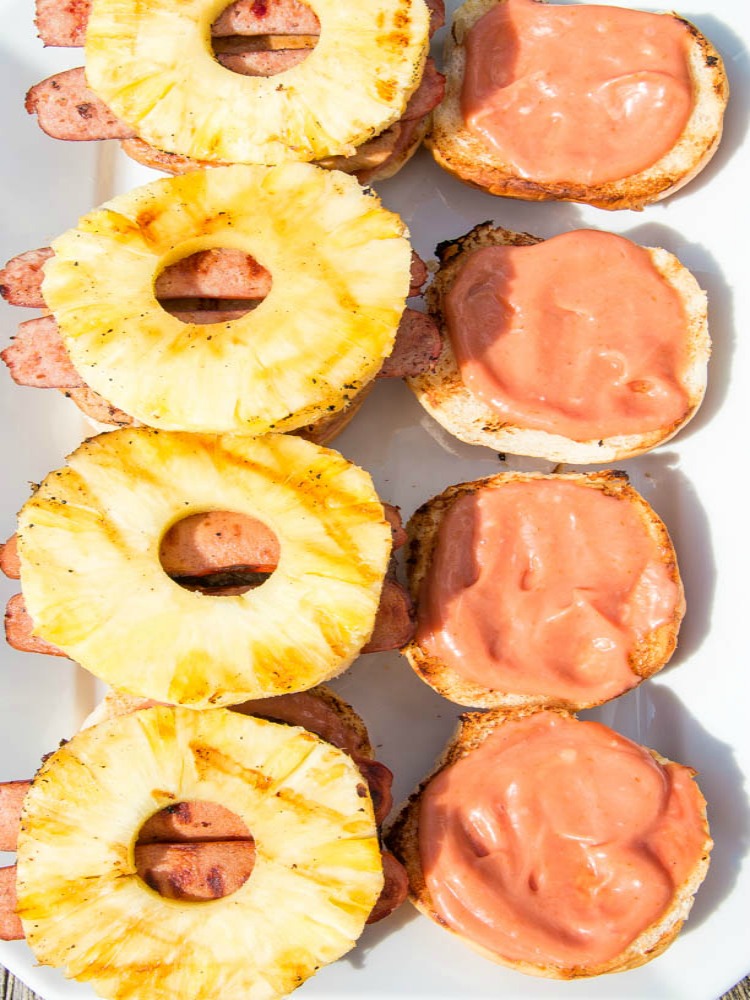 I made two different versions of them, because I know not everyone likes beef. The turkey and chicken sausage Maui Wowi Burgers were every bit as juicy and mouthwatering as the beef. So come on, lets throw on our grass skirts and get this luau started Maui Wowi Burger style! MAHALO. xoxo