If you have 20 minutes and need a quick and healthy dinner, lunch, or snack idea well here it is! Skinny BBQ Chicken Flatbread Pizza is loaded with chicken, cheese and veggies all topped off with a sweet and savory BBQ sauce.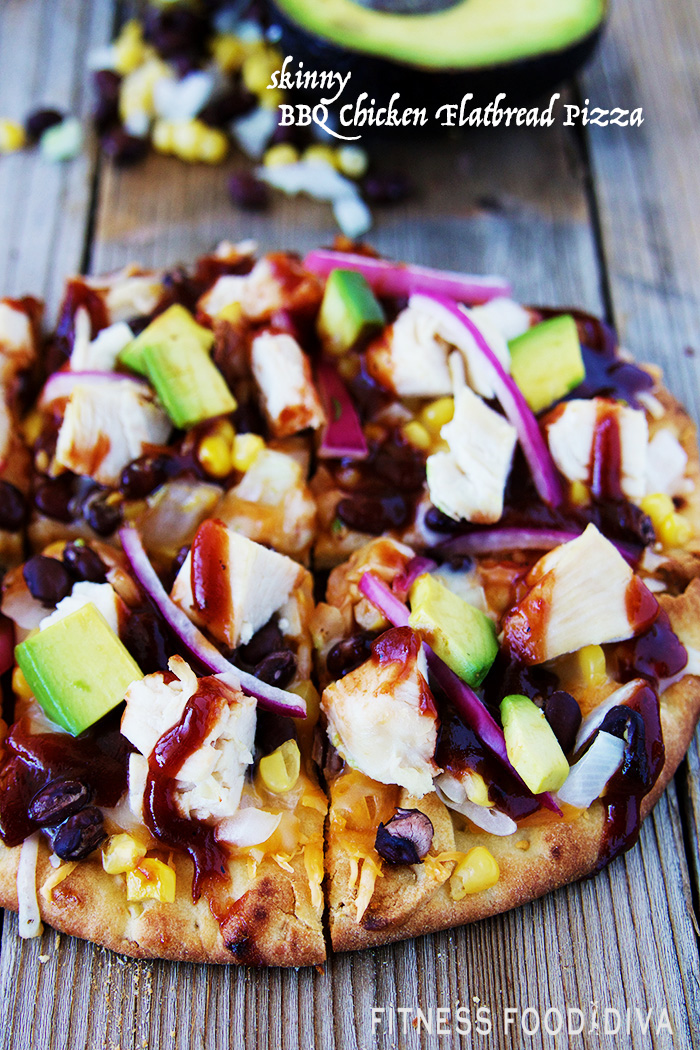 When trying to live a healthier lifestyle pizza is definitely one food that is hard to live without. I know my husband is a huge pizza fan, so I whipped up this Skinny BBQ Chicken Flatbread Pizza the other night and told him to indulge, and of course he did. He was pleasantly surprised how flavorful this pizza alternative was and loved all the different textures going on, which of course brought a smile to my face.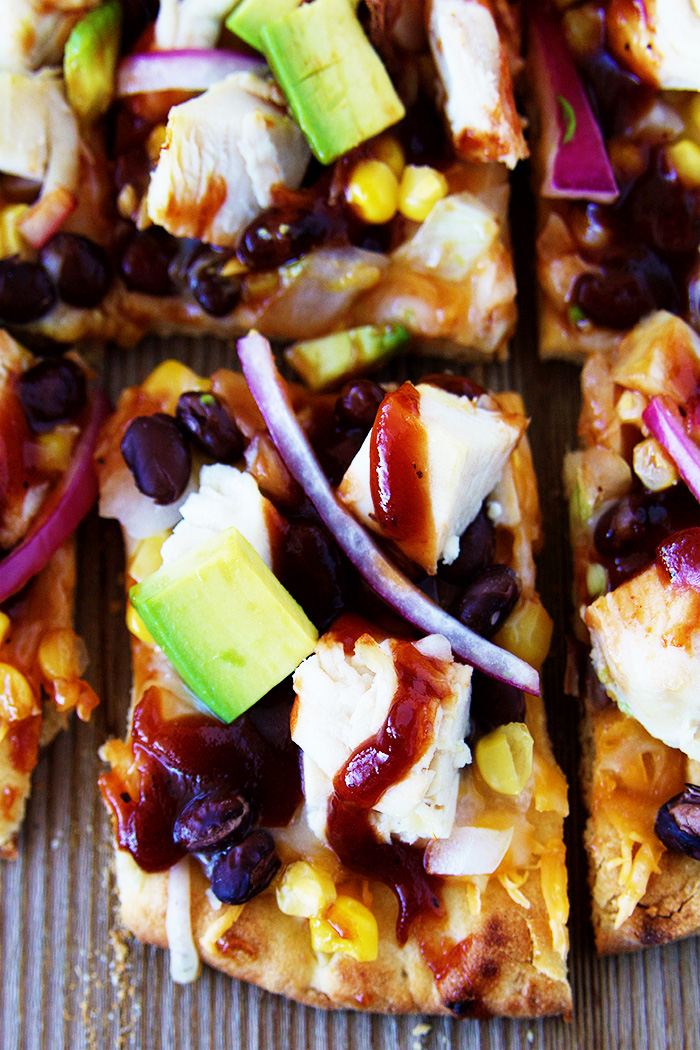 Skinny BBQ Chicken Flatbread Pizza is so easy to throw together and if you don't want to take the time to cook the chicken in a skillet just buy a rotisserie chicken and use the breast meat. It will save even more time and not compromise the taste. You can add whatever veggies you like to create this Skinny BBQ Chicken Flatbread Pizza, the luxury is all yours.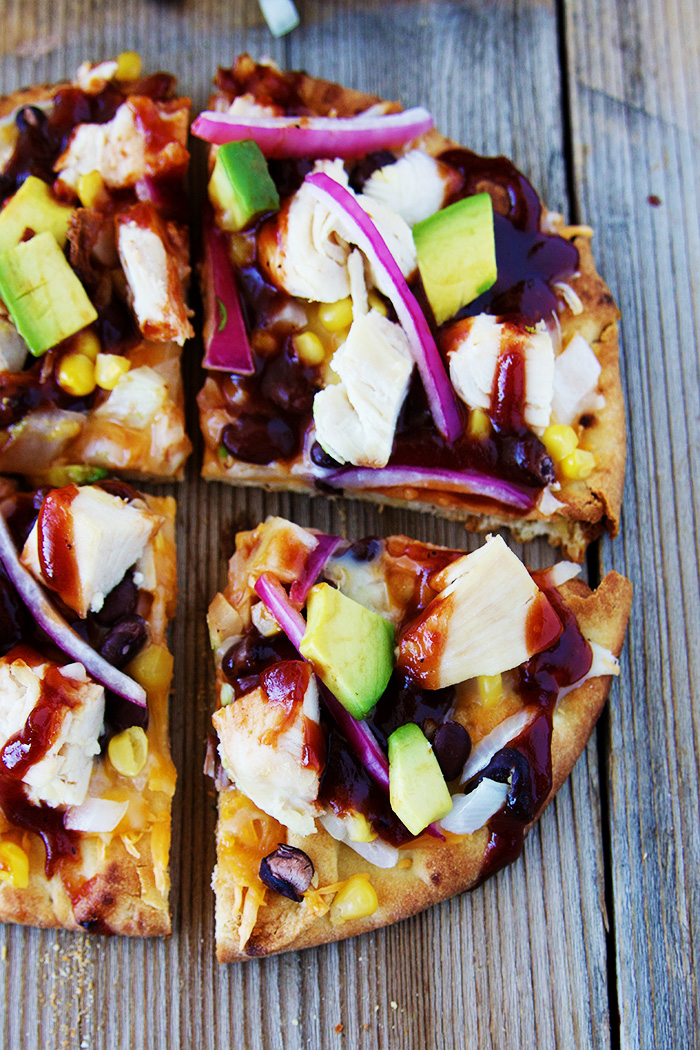 So don't get compromise your life so drastically that you cut out pizza, because this Skinny BBQ Chicken Flatbread Pizza will be a quick and easy remedy to the pizza pie we all love to hate. xoxo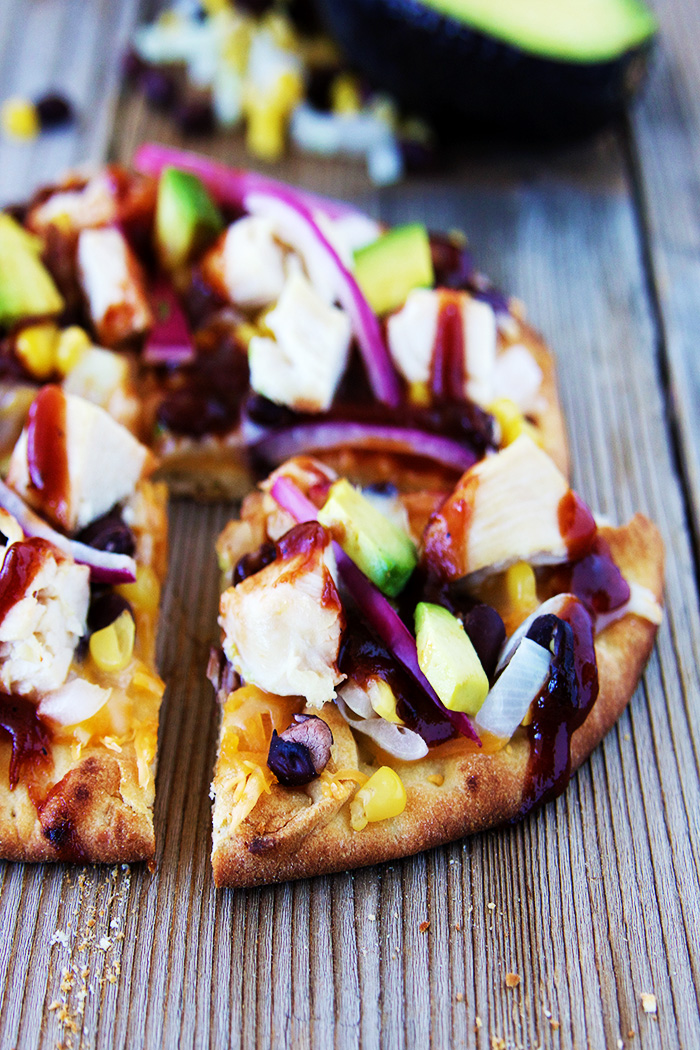 Skinny BBQ Chicken Flatbread Pizza
2015-07-31 18:33:06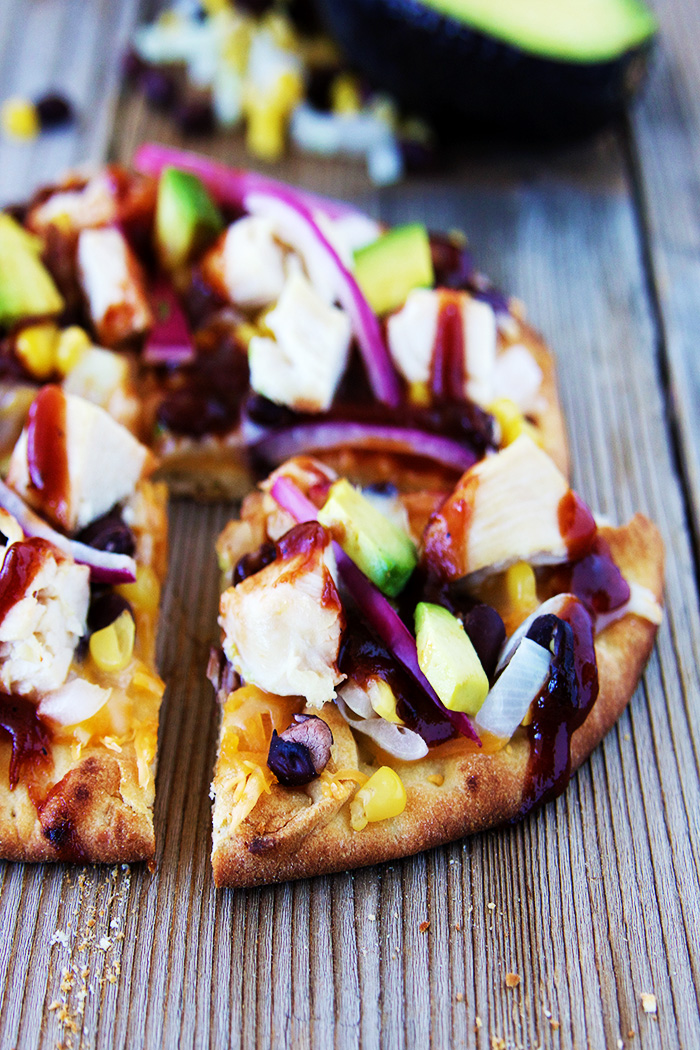 Serves 2
A delicious healthy alternative to pizza that will have your tastebuds craving more.
Ingredients
2 Naan garlic flat breads
16 oz boneless, skinless chicken breasts, cut into 1in cubes or rotisserie breast chicken.
1¼ cup fat free (or reduced fat), shredded cheddar cheese
1¼ cup low-pasteurized mozzarella cheese
1¼ cup reduced-sugar BBQ sauce
1/4 cup thin sliced red onion
Cilantro to garnish (optional)
1 Avocado diced (optional)
2½ cups black bean + corn salsa (to make, see ingredients below)
Black Bean + Corn Salsa
1 can sweet corn, rinsed + drained
1 can black beans, rinsed + drained
¼ onion, diced
1 teaspoon minced garlic
Instructions
For the black bean corn salsa, combine corn, beans, garlic, and onion.
Brown chicken in a skillet on med heat until cooked through.
Lay Naan bread on a cookie sheet.
Bake at 400 degrees F for 5 minutes until edges are slightly brown.
Remove Naan from oven and top with cheese then salsa then chicken.
Drizzle BBQ sauce over the top.
Garnish with red onion.
Return topped Naan to the oven for 5-7 minutes.
Garnish with cilantro and avocado (optional) Enjoy!
Adapted from Skinny Mom
Adapted from Skinny Mom
Fitness Food Diva https://fitnessfooddiva.com/

My Latest Videos