Beef Tenderloin with Balsamic Tomatoes is a delicious piece of manly meat yet has an elegant and flavorful womanly glaze that is to die for.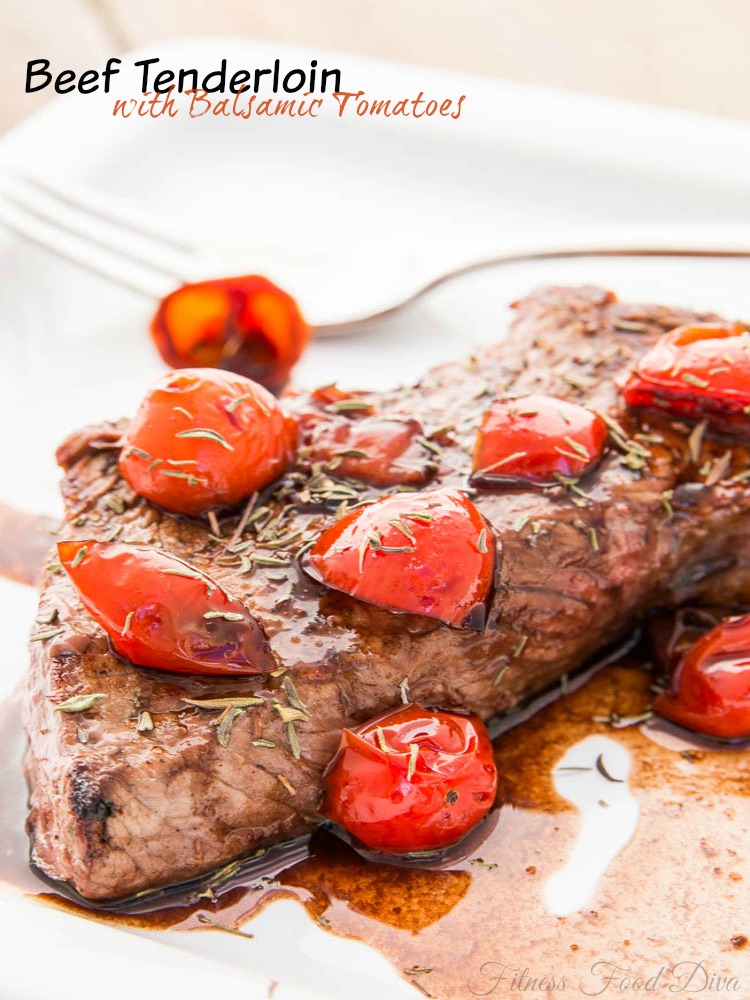 Father's Day is right around the corner and this Beef Tenderloin with Balsamic Tomatoes would be a perfect recipe to celebrate that special man. He will love this, I know my husband did. What I love is how truly simple it is to make, and only a few ingredients needed to make this tenderloin outstanding.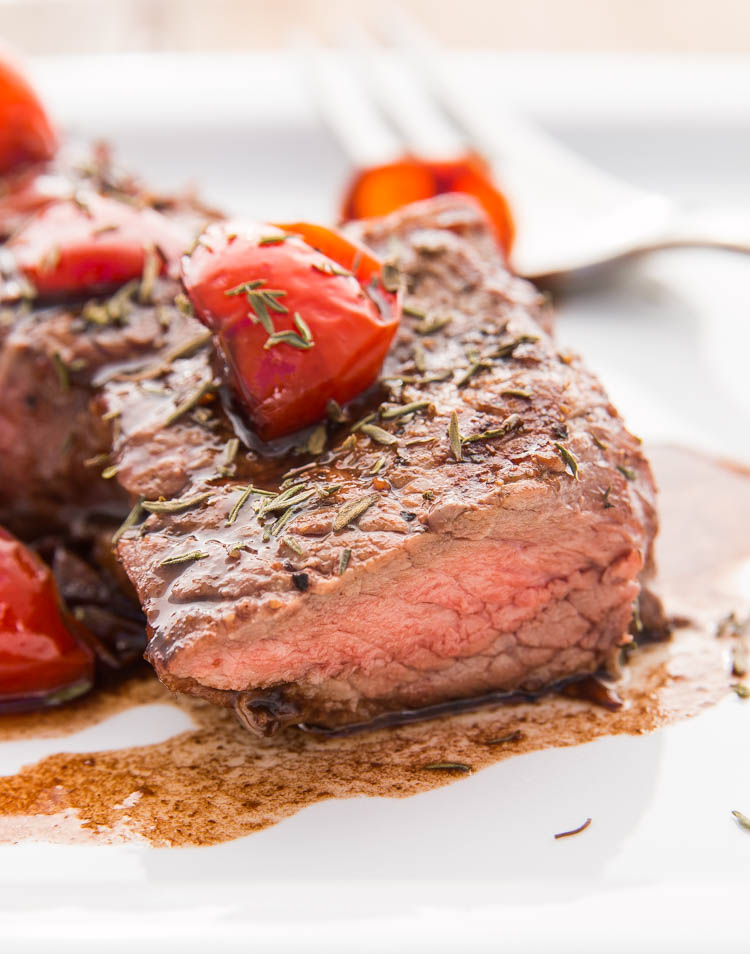 I used my BBQ to cook the beef tenderloin, but an indoor grill pan will work just as well. The "glaze" as I like to call it couldn't be an easier, and the tomatoes add such a vibrant color to the dish the presentation will be jaw dropping, but the taste will sensational. Balsamic vinegar gives meat such a good flavor and you don't even have to marinade this meat, you can simply go from the store to your kitchen and cook without having to wait around for some marinade to add flavor, this Beef Tenderloin with Balsamic Tomatoes will be plenty flavorful without the wait.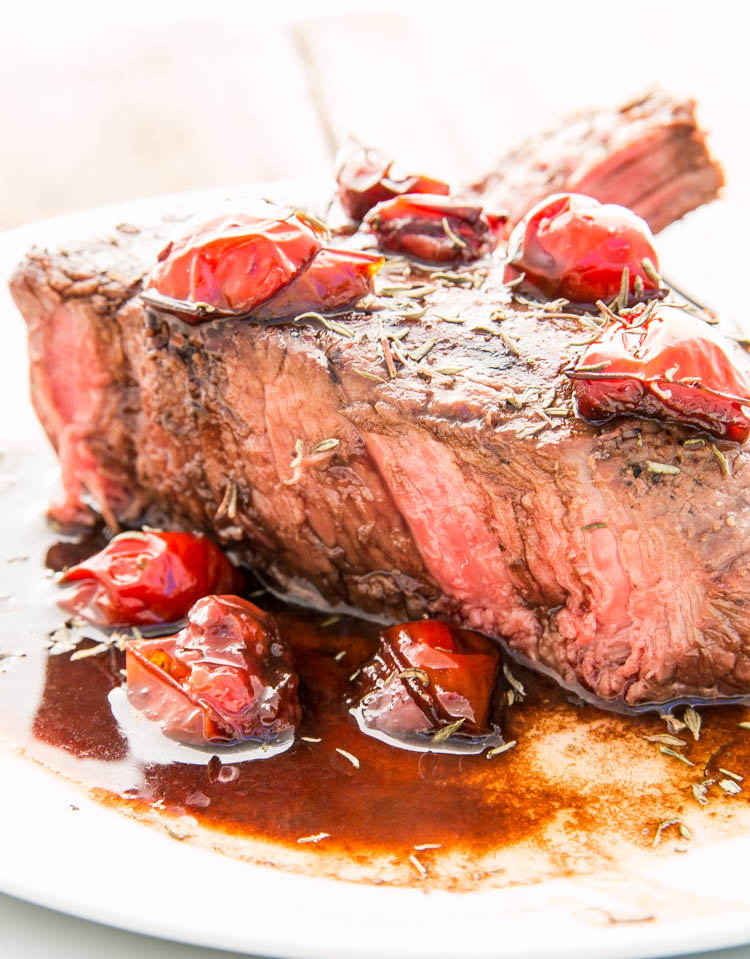 The desired doneness of your beef is completely up to you, and as soon as you pour the balsamic tomatoes on top with its rich aromatic fragrance your mouth will be watering. I think the snipped fresh thyme adds a little pop of color and brings out the flavor in the glaze, it is the perfect herb to accompany this dish. So let's honor our Dad's this weekend and start with this Beef Tenderloin with Balsamic Tomatoes, because really the way to their heart is FOOD! xoxo