There is just something delicious about homemade jam, and this Blackberry Chia Jam is bursting with flavor and packed full of nutrients with a little help from the adorable chia seed.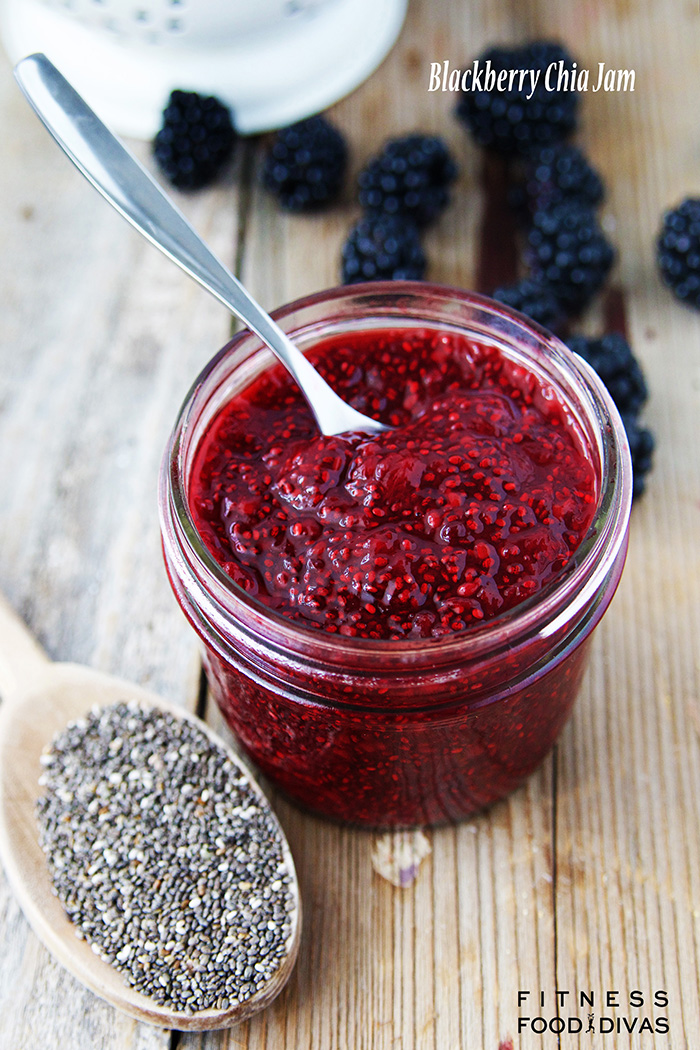 There are just some things in life that always make us smile and I have to say homemade jam is definitely one of those things for me. It reminds me of all the sleep overs I had as a girl with my Grandparents, particularly my Grandma. She always made whatever should could from scratch and her rolls and jam always could put a smile on my face and a song in my heart. This Blackberry Chia Jam takes takes me to that happy place.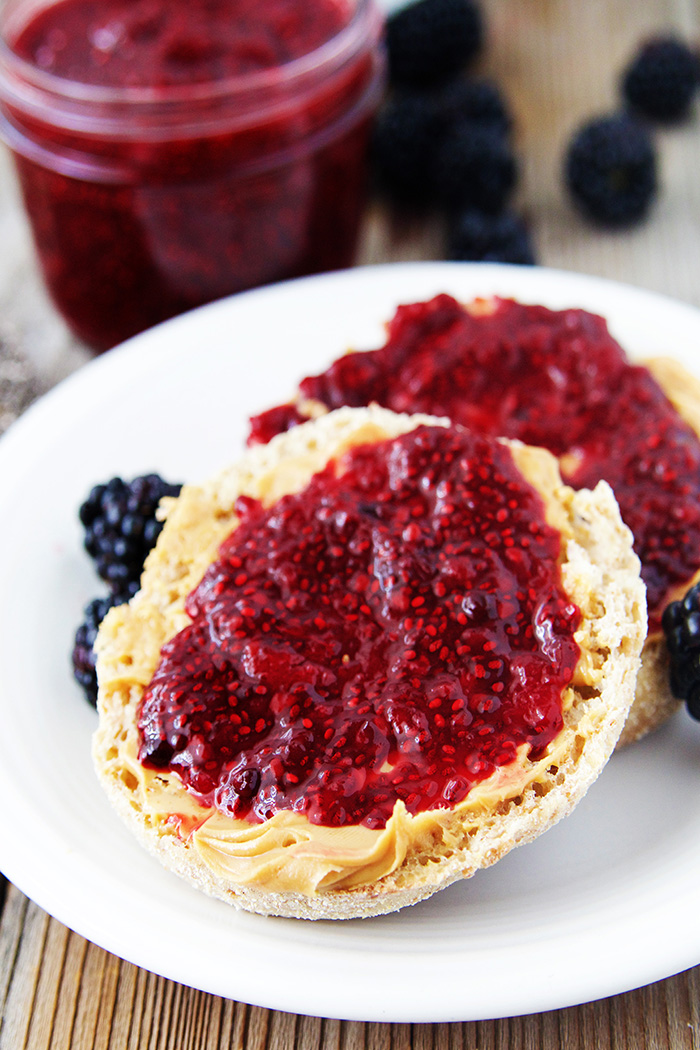 Blackberry Chia Jam is quick, simple and ready in 20 minutes. I waited about 5 minutes to let it cool and then couldn't wait any longer. I smothered it on top of a piece of whole wheat toast and peanut butter and all I could do was smile. It was perfect. Not overly sweet, not too bitter, but everything in between. The combination of blackberries and nectarines is genius and works wonderful together. You can use whatever kind of berry you want and add more or less honey to keep it simply sweet or really take it over the top.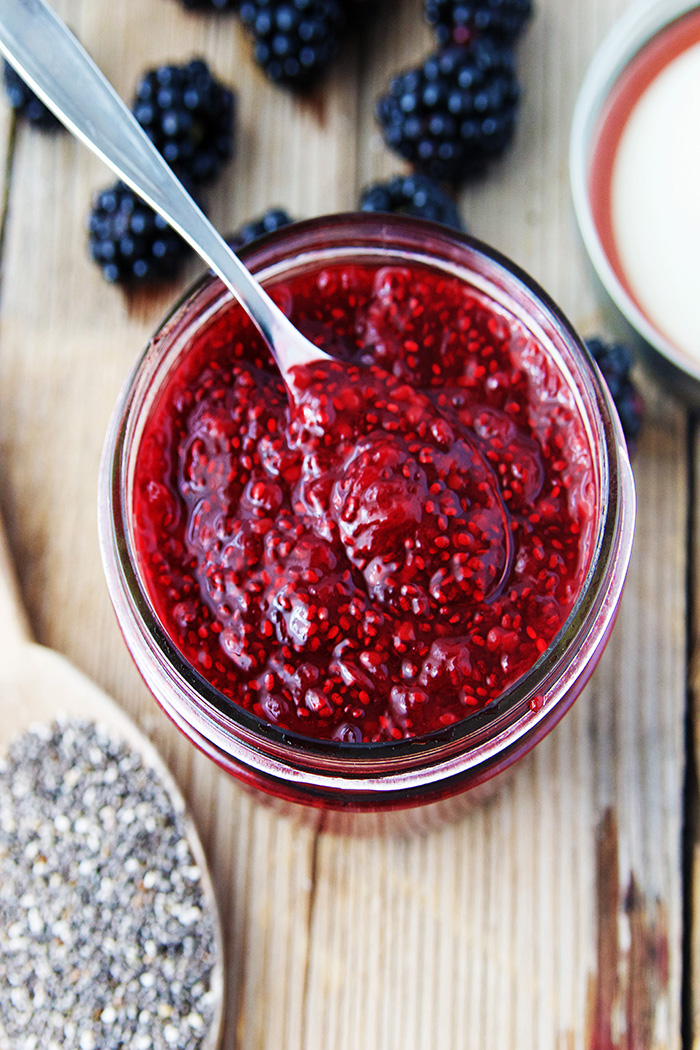 The Cha Cha Chia seeds are a great way to thicken the jam whiling adding nutrients and protein. If you want to make a quick and healthy jam than try cooking up this Blackberry Chia Jam and sit back relax and smile with every bite. xoxo