Fresh, warm, and gooey right out of the oven, these puff pastry Cinnamon Rolls with Maple Icing are as simple to make as they are delicious to eat.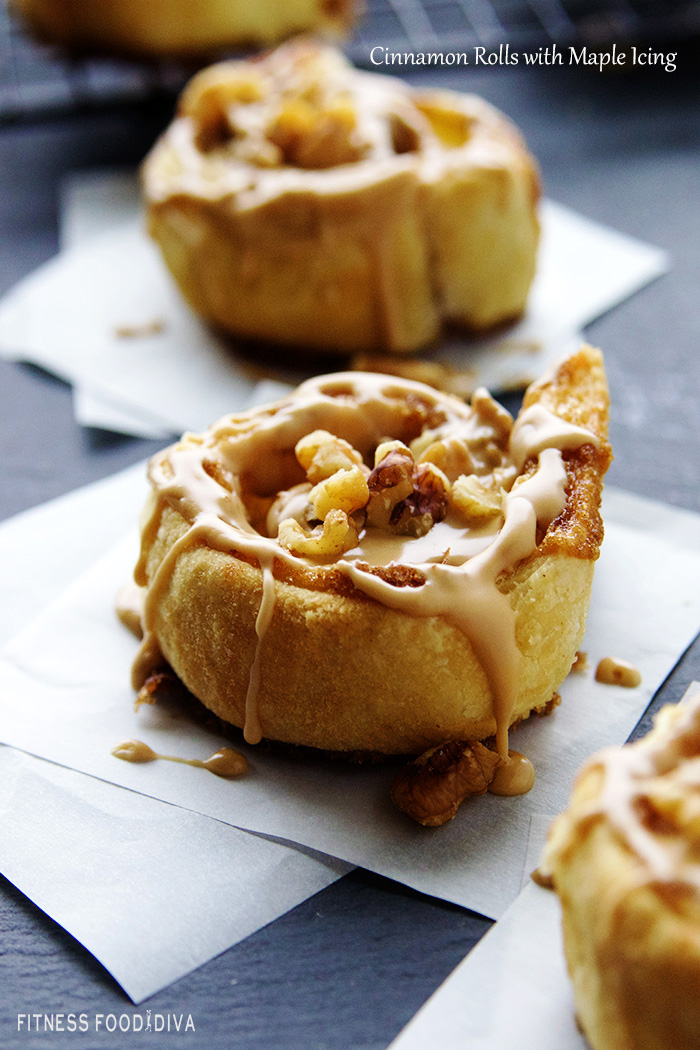 Cinnabon move over, because these Cinnamon Rolls with Maple Icing are taking over my kitchen. Ok, I am not going to lie, Cinnabons are amazing, but I do not have the time to make them, that's why these little puff pastry cinnamon rolls are a right up my culinary time frame. They are fast to make, fast to bake and will be gone in seconds once they are served.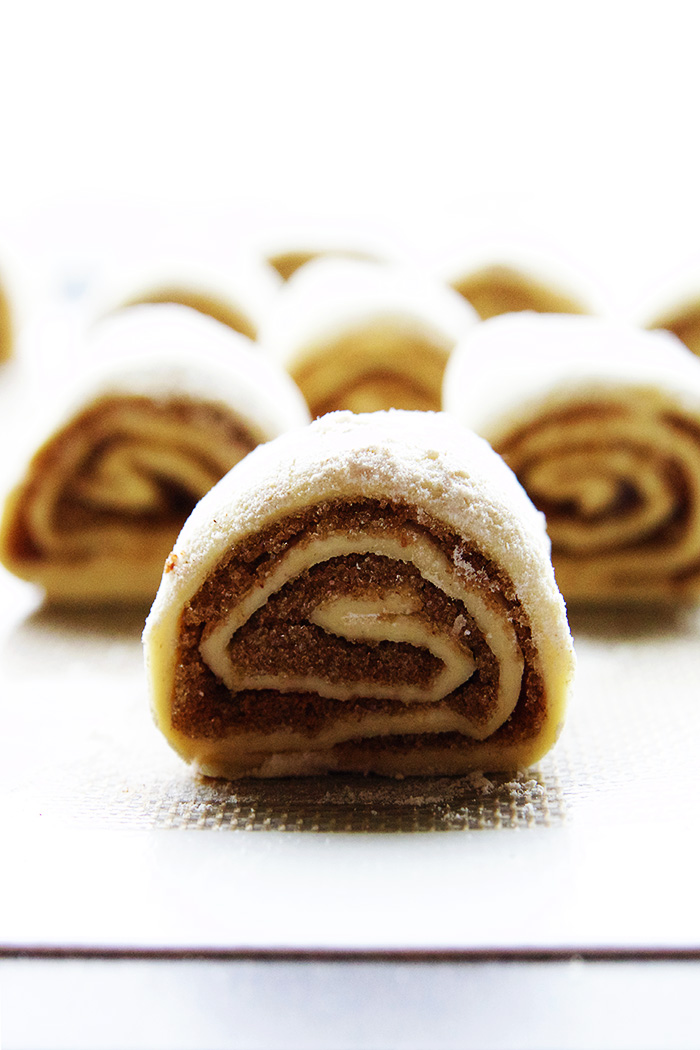 So I made my first batch of these little breakfast beauties a few Sundays back and boy were they appreciated by all who consumed them. It is pretty remarkable who comes creeping around the corners with their noses in the air as they get a whiff of the sweet brown sugar baking, not to mention the yum factor as you watch your family or friends sink their teeth into one loaded with maple icing and pecans. MMMM GOOD!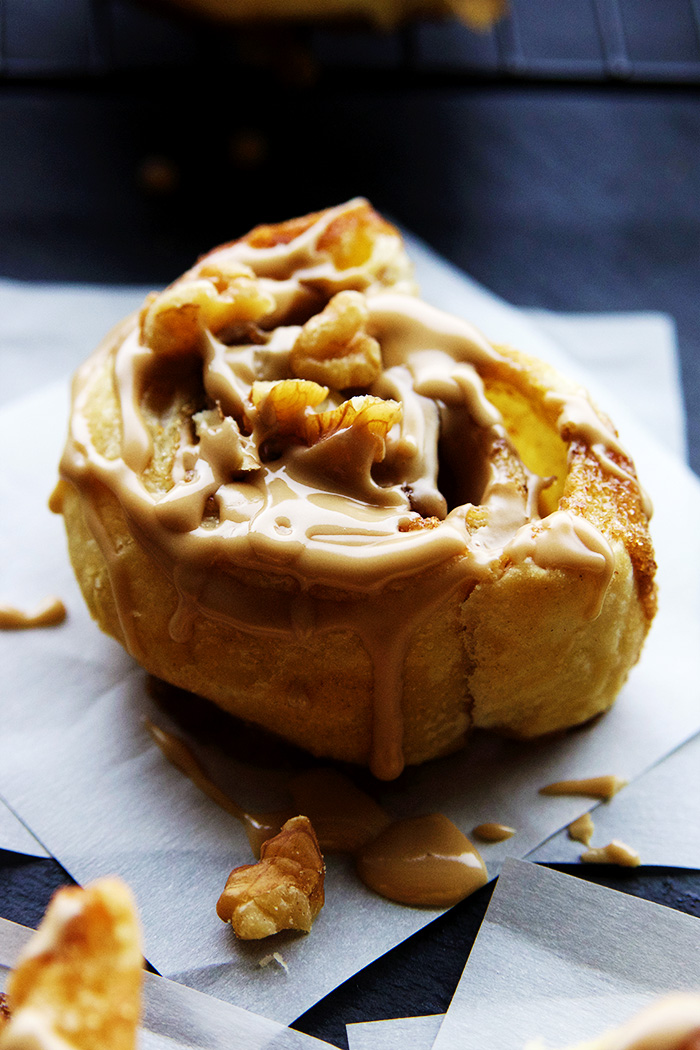 I have no doubt your family will love these brown sugar laced pastries, rolled into tight little buns baked to a golden brown and smothered with a creamy thick maple icing. So get your buns in the oven because Cinnamon rolls with Maple Icing are what's for breakfast! xoxo