A donut by any other name is sweet indulgence, that is why these Skinny Banana Bread Donuts dipped in warm dark chocolate are going to spoil you with pure delight.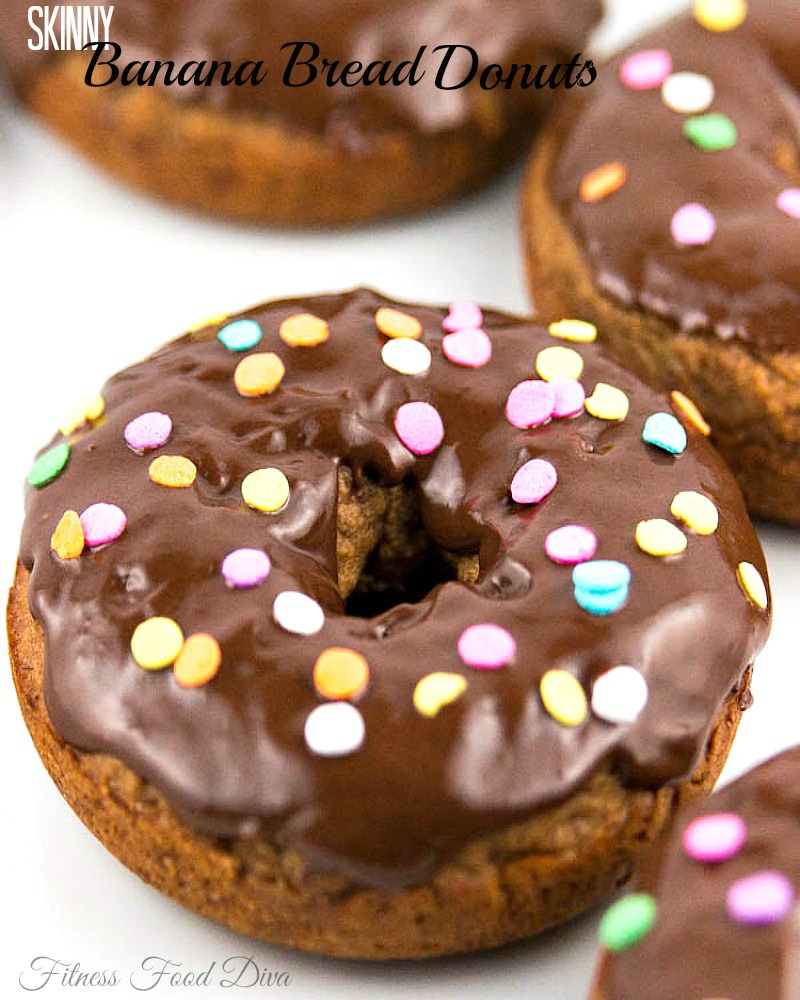 Growing up I have the best memories of riding my bike up to our local donut shop and standing at the counter just starring at all the delicious smelling donuts trying to decide which one is making my mouth water the most. Back and forth between the glazed or powdered, sprinkled or plain, jelly or custard filled, donut holes or maple bar, oh my gosh the options were endless. But what I remember most it the way the donut smelled and how amazing that first bite was, not to mention all the other bites until it was gone. Well that is how I felt when biting into these Skinny Banana Bread Donuts, all the fun childhood memories came back to me.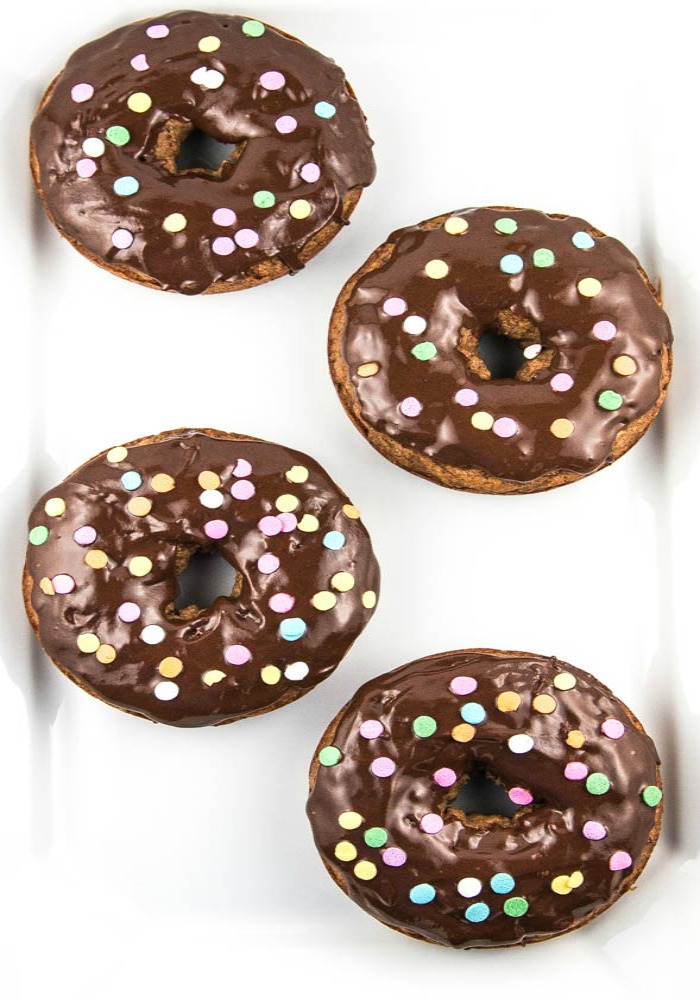 Banana bread is one of my favorite things to eat, and oh so addicting right out of the oven, so it was no surprise when I fell in donut heaven with Skinny Banana Bread Donuts. I am not going to lie, the fact that they are on the healthier side, and do not compromise on amazing taste made it that much more of a dream come true. Dipped in warm melted chocolate topped with sprinkles (optional of course, but highly recommended) Skinny Banana Bread Donuts make an amazing mid morning snack or fun alternative to our standard desserts. Skinny Banana Bread Donuts are so simple to make, and by using a sugar alternative, coconut oil, fresh bananas, unsweetened applesauce, and unsweetened almond milk, its ok to indulge. So come on, bring back your youth, donut tell me you don't wanna! xoxo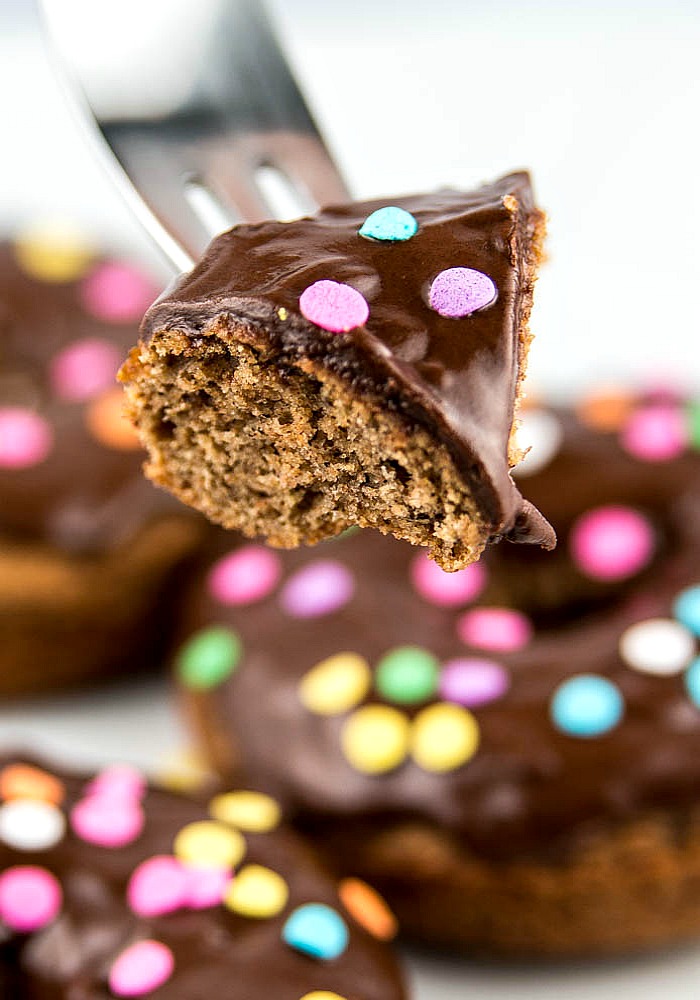 Skinny Banana Bread Donuts
2015-03-08 18:59:52
A warm and delicious banana bread donut dipped in ooey gooey chocolate.
For the donuts
1-cup whole wheat pastry flour
1-teaspoon baking powder
1/2-teaspoon baking soda
1/2-teaspoon salt
1-teaspoon cinnamon
1/4-cup splenda sugar blend (other sugars will also work)
1 egg
2-very ripe banana, mashed
1/4 cup unsweetened applesauce
1/4-cup coconut oil, melted
1/4-cup unsweetened vanilla almond milk (other milk will work)
1-teaspoon vanilla
For the glaze
1/4-cup mini chocolate chips
1 1/2-teaspoons coconut oil
1-teaspoon honey
Instructions
Preheat oven to 350 degrees F.
Spray a donut pan with an all-natural cooking spray, even if it's a nonstick pan.
Mix all of the dry donut ingredients in a large mixing bowl.
Mix all of the wet donut ingredients in a medium mixing bowl. Add the wet ingredients to the dry and stir to combine. Do not overmix.
Spoon batter evenly into donut pan, you will have enough batter for 7 donuts.
Bake for 20 minutes.
Let donuts cool for at least 10 minutes.
Prepare ingredients for glaze.
Whisk ingredients in a shallow bowl and heat in the microwave in 30 second increments. Whisk each time you check the ingredients, until they are completely melted.
Dip each donut into the heated glaze. Decorate with sprinkles (optional) Enjoy!
Adapted from Hungry Healthy Girl
Adapted from Hungry Healthy Girl
Fitness Food Diva https://fitnessfooddiva.com/

My Latest Videos