Just like my Mama's stuffing, this Sourdough Artichoke Stuffing will be the last thing placed on the table, and the first thing to be eaten. Warm and delicious right out the oven and bursting with bold mouthwatering flavors.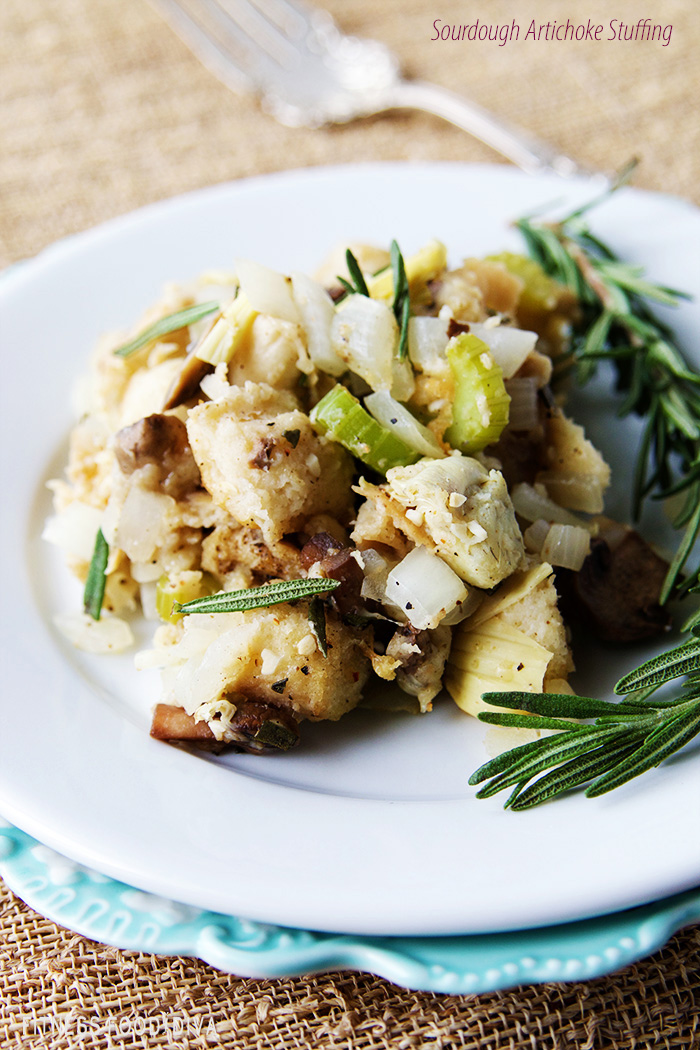 Stuffing!! One of my favorite things about the holidays is making stuffing. My Mom has an amazing and simple stuffing recipe and I alllll most captured it with this Sourdough Artichoke Stuffing. I say almost because Mom's have some secret ingredient to their ancient recipes that just cannot be mastered by anyone else. I love the bold flavors in this stuffing and using fresh herbs always adds so much depth and flavor to your cooking.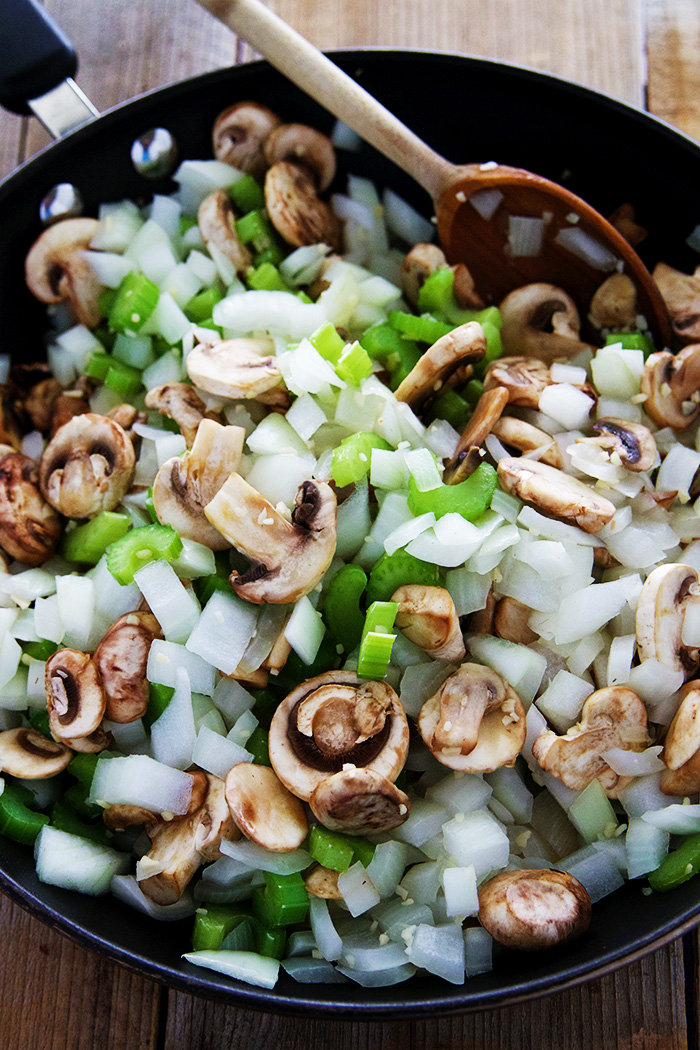 Now I know it is not Thanksgiving yet, but why wait! Stuffing is a great side dish for anytime not just at the Holidays, and for all of you who can't stand "stuffing" good ole Mr. Turkey, YOU DON"T HAVE TOO!! YAY. This Sourdough Artichoke Stuffing is really easy to make no bird required. All you need is a 9×13 dish and wha-la, your stuffing turns out amazing, moist, and smells delicious.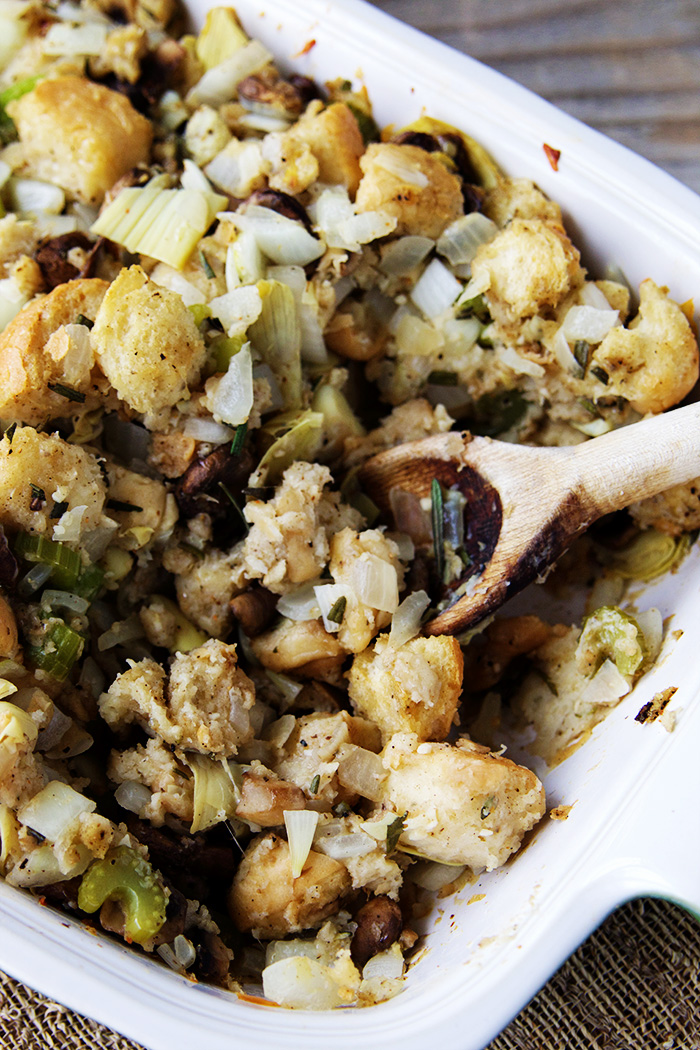 Really stuffing is like Christmas in a casserole, it has all the goodness of the Holidays all baked in one delicious place. It just makes everything smell so nice and brings a little Holiday cheer. You can add sausage for a non Holiday side dish and then spruce it up with Turkey or Duck for the Holidays and if you leave it just the way it is it will be perfect too.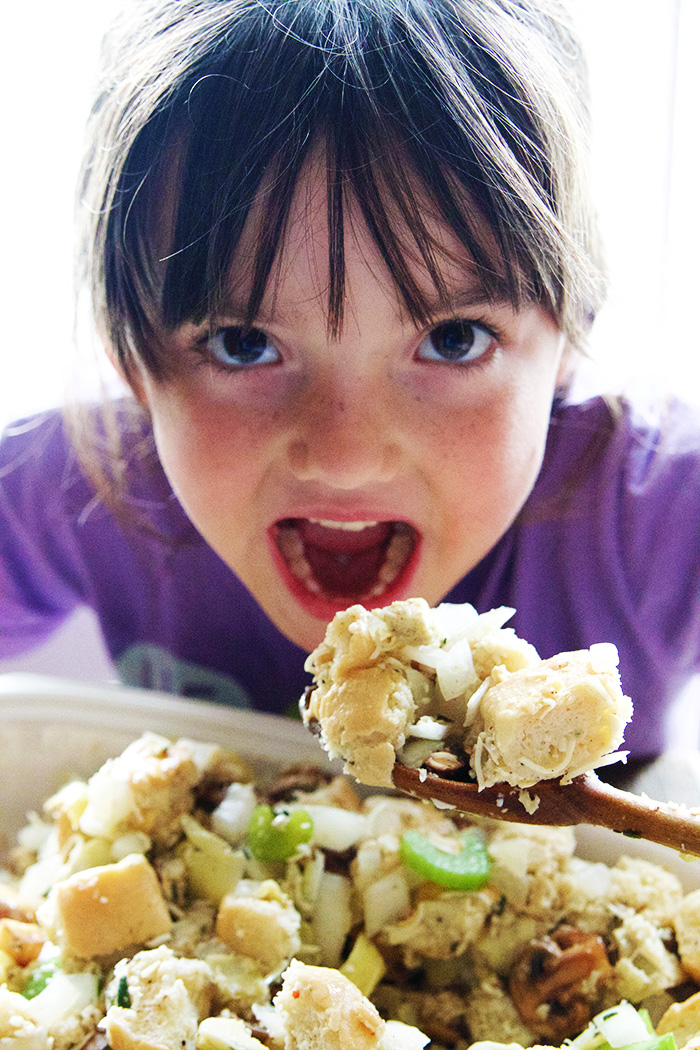 It's not time to stuff the bird just yet, but it is time to try this Sourdough Artichoke Stuffing with your next family meal. xoxo