Cooked to a golden brown, dripping with warm maple syrup, and garnished with seasonal fruit and a dust of powdered sugar, this Bagel French Toast is a breakfast delight.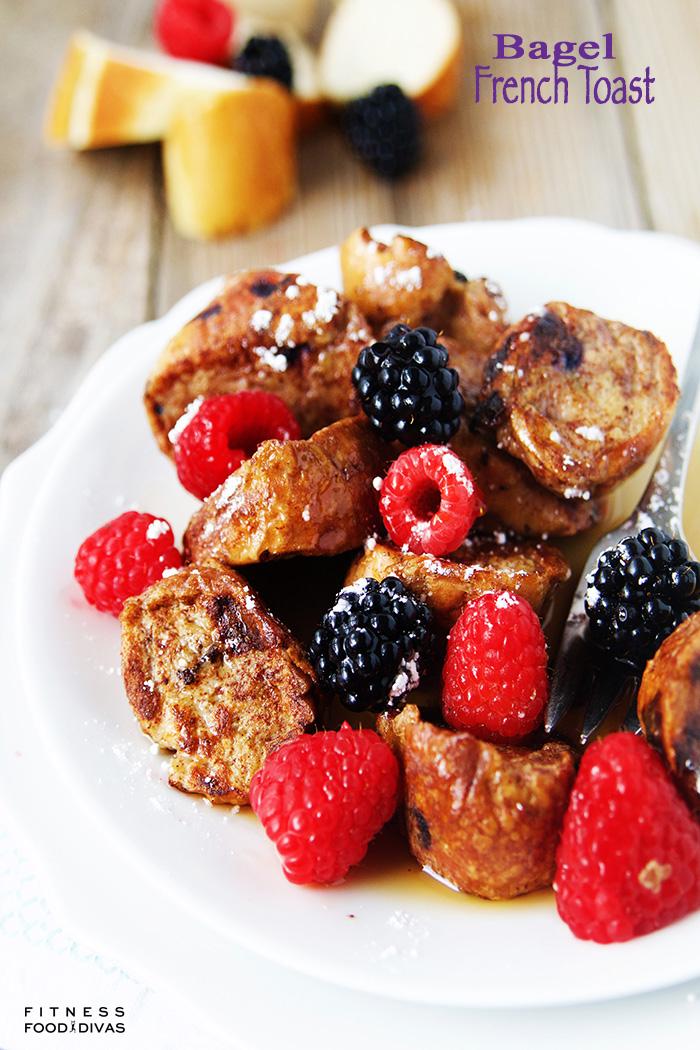 Such a fun idea to turn bagels into French Toast. Each person can pick there favorite bagel or two 😉 and it makes for a great delish individual breakfast feast. Bagel French Toast is super simple to make and takes all of few minutes to slice, dunk and hit the skillet.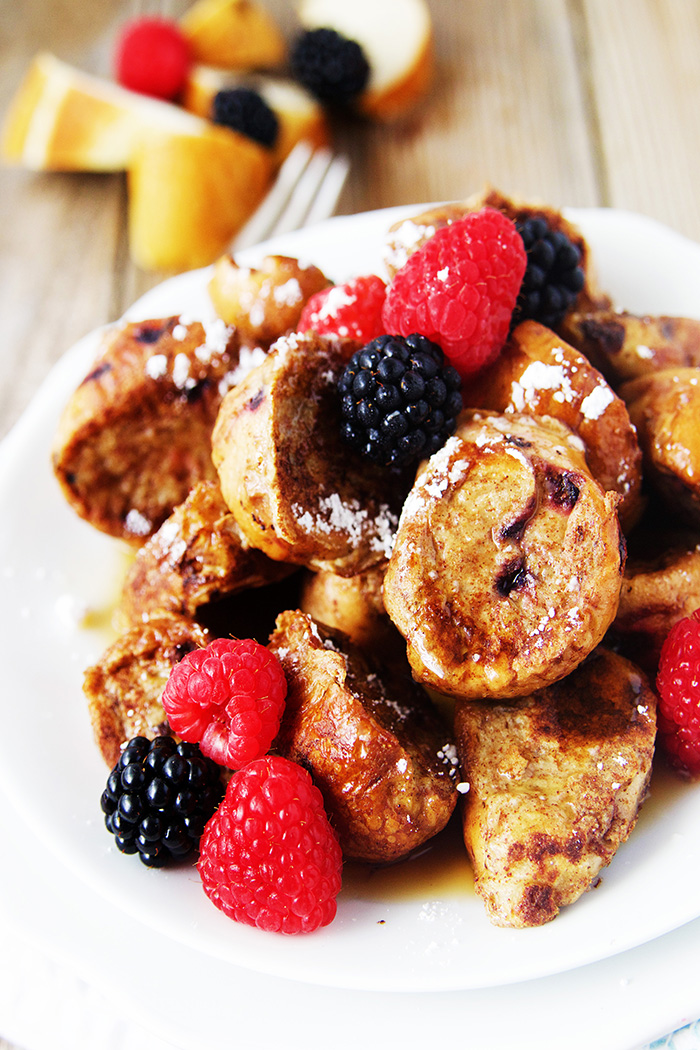 I don't know about you, but I love warm maple syrup mixed with a little powdered sugar on my french toast and having with a cinnamon raisin bagel was so amazing it was almost like having dessert for breakfast! Each bite is warm and fluffy, it puts a smile on my face thinking about it. Bagel French Toast is super versatile and can be dressed up or down according to your liking.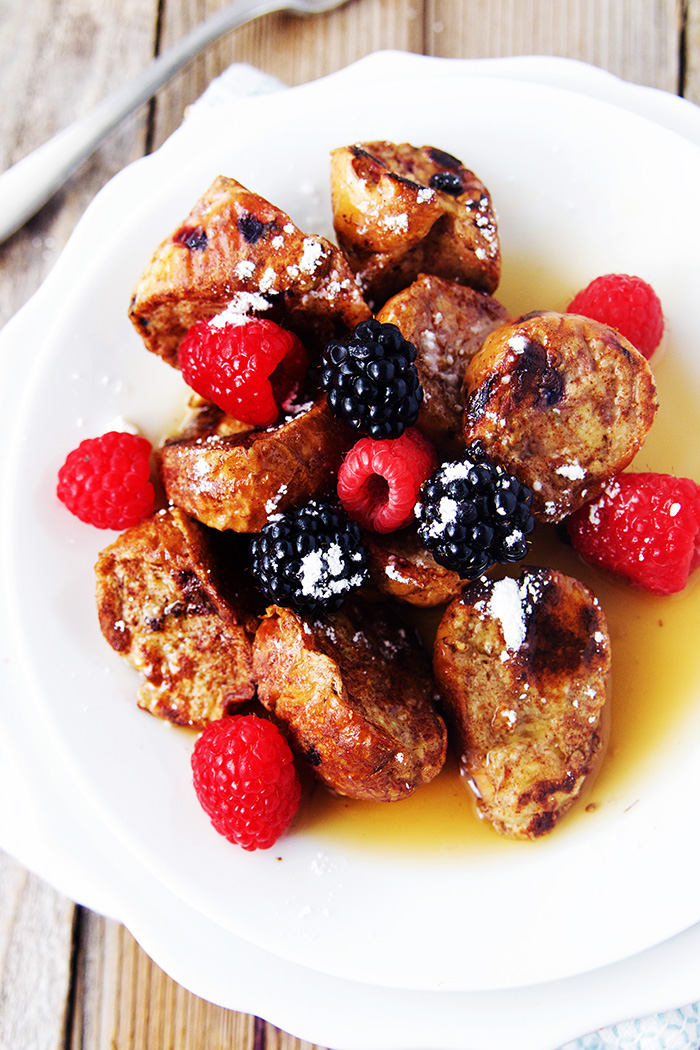 Who can resist the smell of French Toast wafting through the air, I know I can't! So for your next big Saturday morning breakfast, or Monday, Tuesday or Wednesday 🙂 try mixing and matching some of your favorite bagels and enjoy each little golden brown bite of this Bagel French Toast! xoxo.
Bagel French Toast
2015-08-24 20:11:57
Serves 4
A fun and untraditional way to make french toast, yet delicious and easy.
Ingredients
4-Bagels of your choice (I used whole wheat and cinnamon raisin)
4-eggs
2-teaspoons cinnamon
1-cup milk ( I used unsweetened almond milk)
cooking spray
For serving: syrup, fresh fruit, powdered sugar, peanut butter, you get to decide!
Instructions
slice bagels into 1-inch wedges.
In a large mixing bowl, whisk together the milk, eggs, and cinnamon.
Let bagel wedges soak in the mixture for a few minutes on each side.
Spray skillet with cooking spray and cook wedges until browned, about 2 minutes per side.
Add your toppings and Enjoy!
Adapted from MynameisYeh.com
Adapted from MynameisYeh.com
Fitness Food Diva https://fitnessfooddiva.com/

My Latest Videos