My cup runneth over with pumpkin, with these moist, cakey Pumpkin and Cream Cheese Muffins dusted with warm walnut streusel. Oh thank heaven for muffin mornings.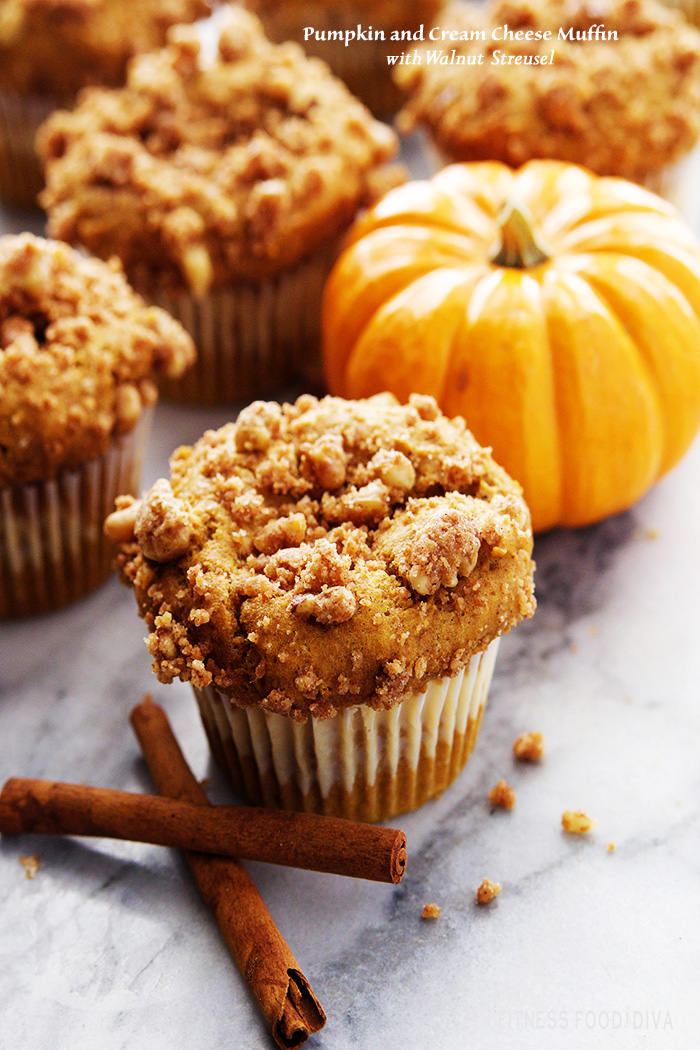 Growing up I LOVED making muffins. Every Friday night I would make a big batch of blueberry, bran, or bannana muffins and then wait until Saturday morning to eat one. I would wake up and warm a muffin, put a little honey on it and watch some saturday morning cartoons. Ahh, it seems like yesterday ;). Well I am grown up now and times still haven't changed, well the cartoons have turned into HGTV, but I still love the taste of a homemade muffin. These Pumpkin and Cream Cheese Muffins with Walnut Streusel are absolutely lovely for this Fall season. So moist and soft, the cream cheese bakes right in to the yummy pumpkin batter and it tastes like an extra creamy pumpkin pie.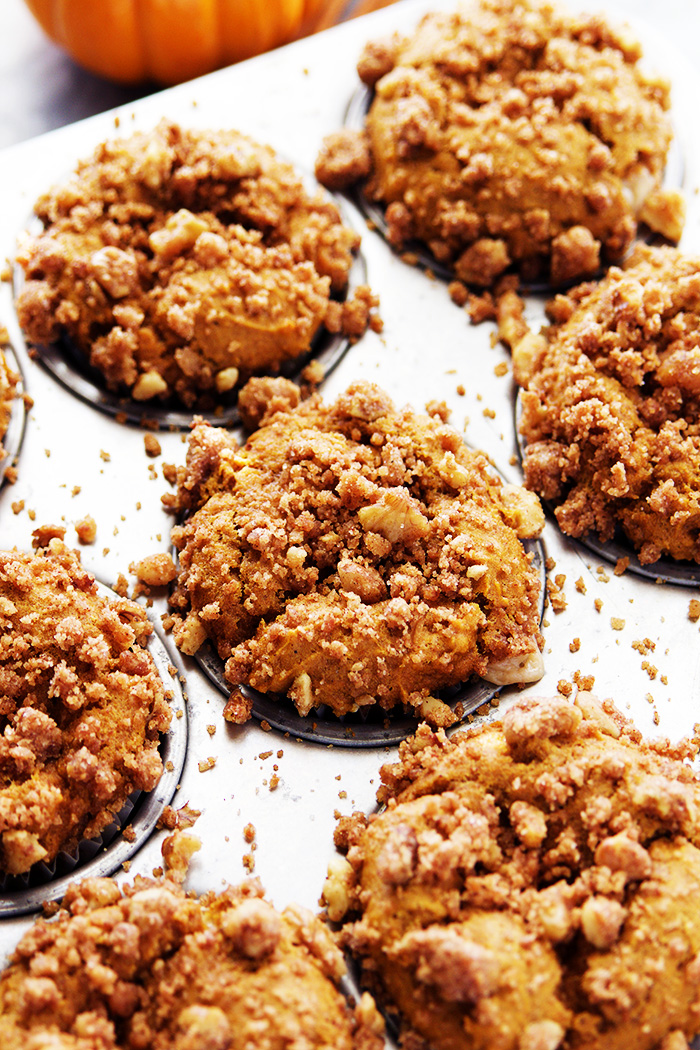 There are some foods I think that put a smile on our faces or take us back to a childhood memory, and that is exactly what these muffins do for me. Pumpkin and Cream Cheese Muffins with Walnut Streusel are easy to make and bake up beautifully. My husband drove home from Utah the other night and I told him I had made some pumpkin muffins for him and his Mom to try in the morning, but I didn't tell him they had cream cheese baked inside or a nutty sweet streusel on top. Needless to say he was like "ok, sure whatever. I will try one." Well when he woke up I had one all warmed and ready for him to try. His eyes looked at me and he said "you said pumpkin muffins, these taste like fresh baked creamy pumpkin pie!" I laughed and took that as a thumbs up.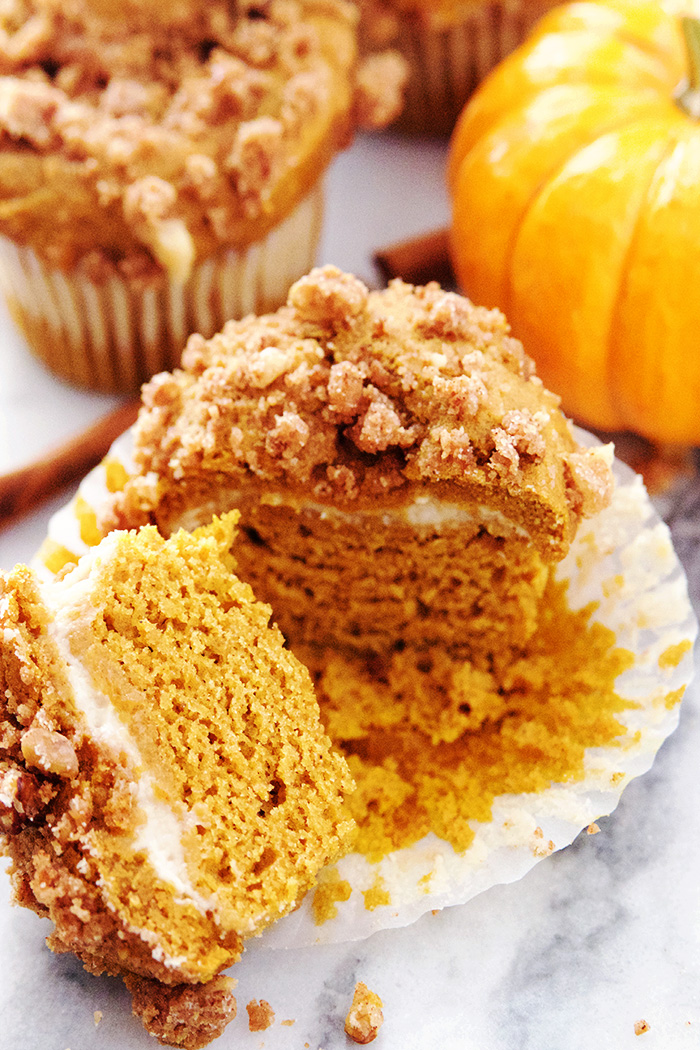 Pumpkin and Cream Cheese Muffins with Walnut Streusel are a great way to incorporate pumpkin into your fall baking, and will absolutely be loved by all. So get the cartoons ready, oops I mean HGTV, and enjoy the love of Fall.