Make dinner delicious, fast, and healthy without compromising on taste! This Balsamic Chicken with Mushrooms and Asparagus will be addition to your dinner table any night of the week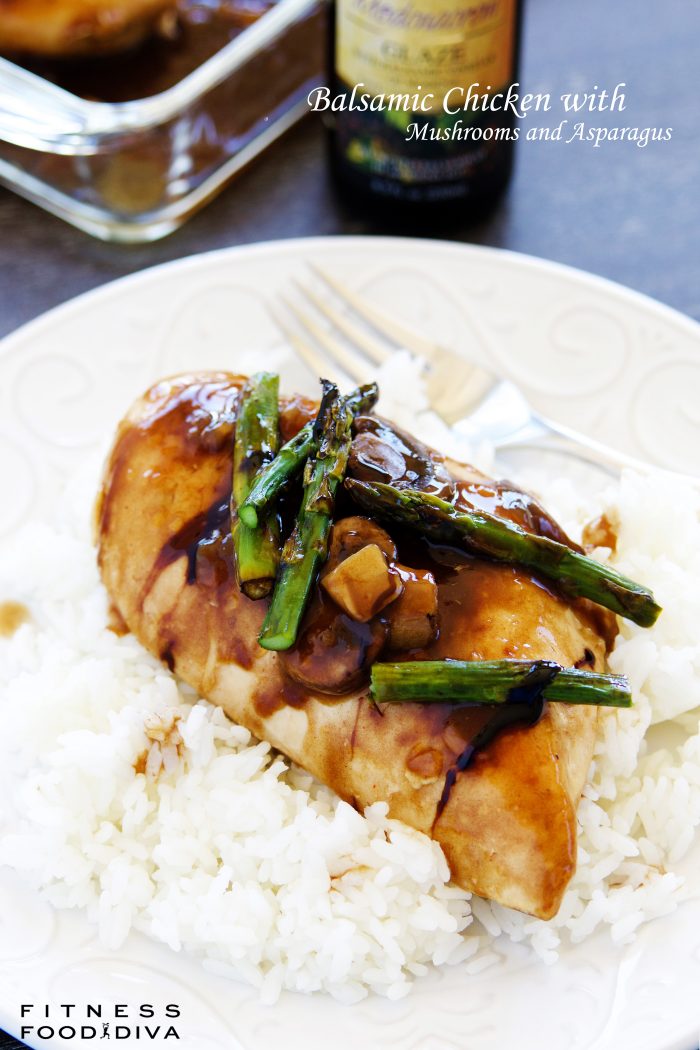 It has been a long time since I posted a recipe blog post, but I am excited to be settled into life in a new state, new house and with an amazing husband and 4 month old little girl. My first recipe back in the game was one I prepared for my sweet neighbor who has done so much for my family. She has Celiac Disease so making an appropriate meal for her and her family to enjoy was my number one priority. Lucky for me they are not picky eaters. So I chose to make this protein packed Balsamic Chicken with Mushrooms and Asparagus.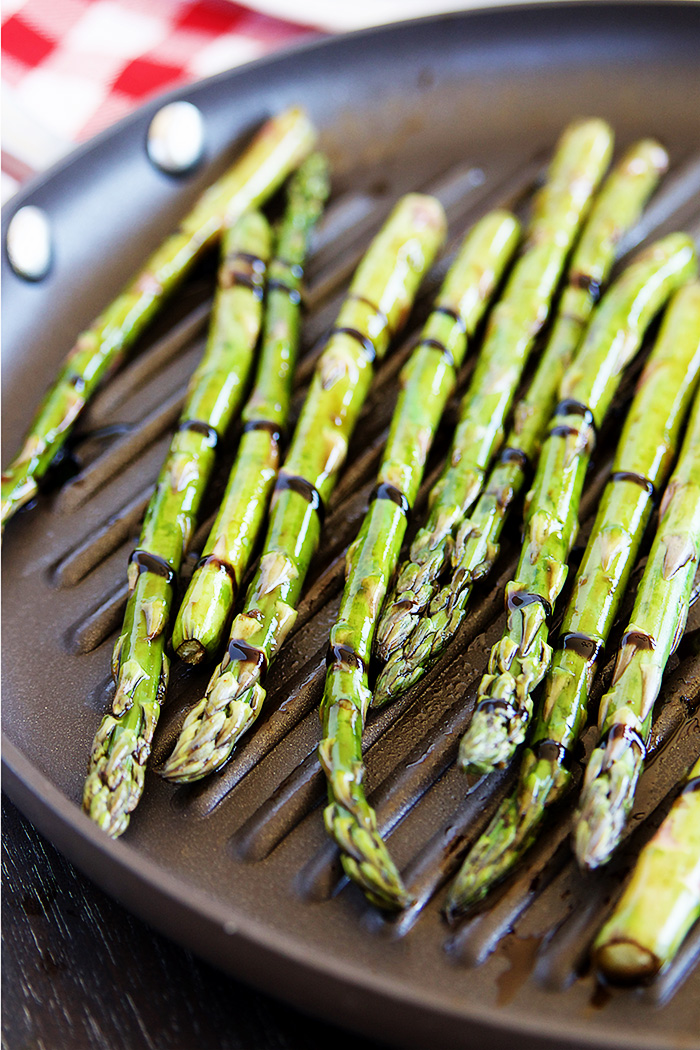 One of the things I love about cooking is that you can truly make amazing meals with simple and fresh ingredients. The balsamic glaze is the winner in this recipe. It adds so much flavor and richness without drowning your food in a heavy sauce. I love mushrooms and asparagus so adding them to this Balsamic Chicken was the perfect touch of clean eating and substance this recipe needed. I sauteed my asparagus separately because I wanted it for this recipe anyway, to be a tiny bit softer, so I was able to use a grill pan and cover it with foil to cook and steam the asparagus at the same time. It turned out wonderful.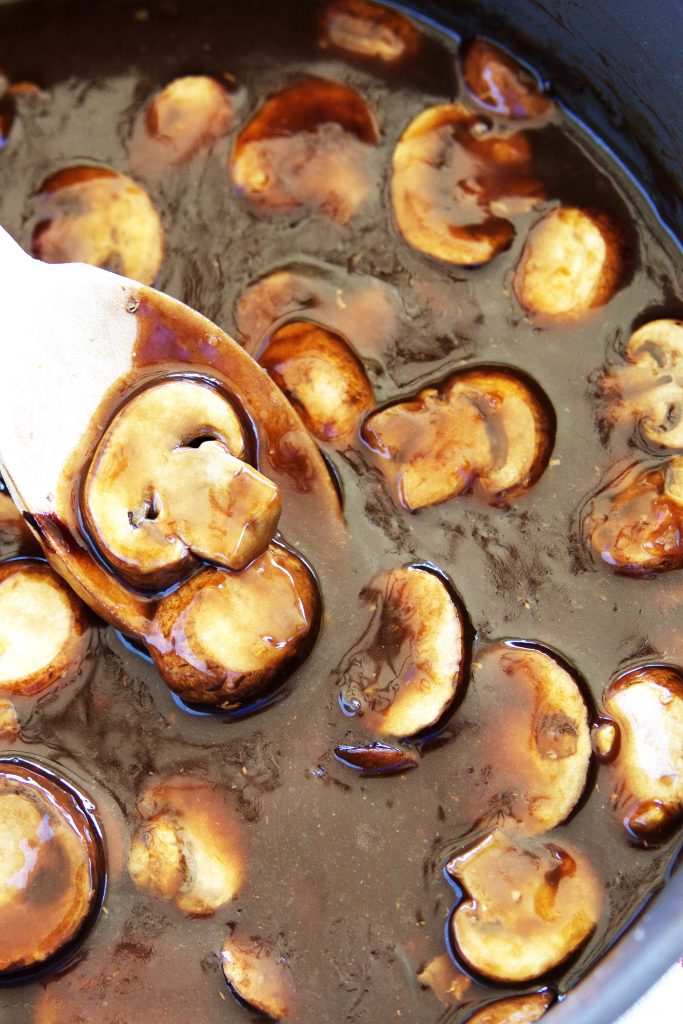 Adding sauce to recipes is a wonderful thing, as long as it isn't too overbearing, and this balsamic glaze really complimented all the big players in this recipe. This recipe is gluten free and is great for any family with a diet restriction or not. It takes only about 30 minutes to cook and prepare and is perfect served with rice, quinoa, or on its own. So do your taste buds a favor and try this Balsamic Chicken with Mushrooms and Asparagus for you next family meal and feel good about what you are feeding your family!