Son of a Gun, it's time to have some fun on the Bayou, with this Chicken Sausage Jambalaya. So fire up your pots and enjoy this one pot wonder.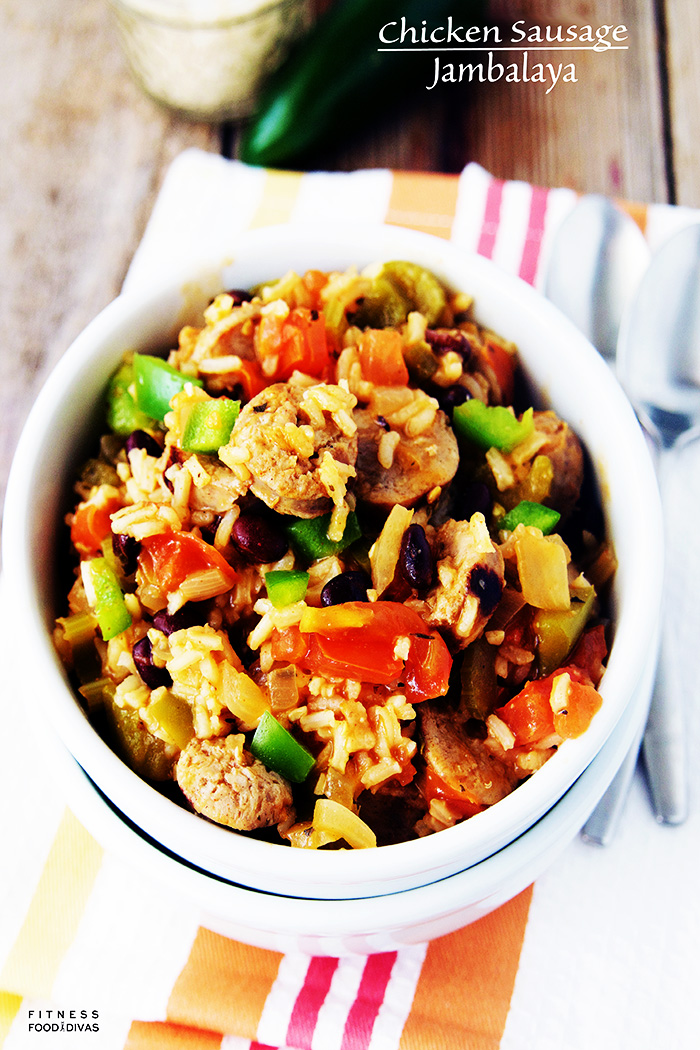 I have to tell you I have never had jambalaya, but boy have I been missing out. This Chicken Sausage Jambalaya was so good I had to share. I made mine with chicken sausage, but I am sure it would be just as amazing with shrimp or even with no meat at all, for all you veggie lovers.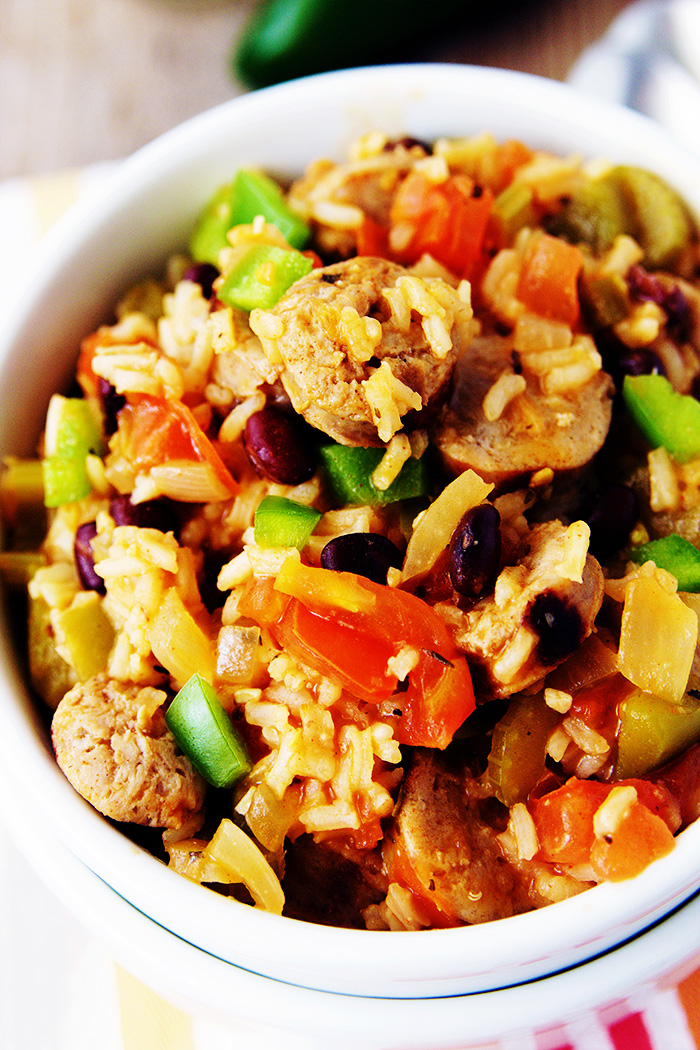 Recently I have had a few friends travel to New Orleans, the capitol for Jambalaya, so I was inspired by there culinary experiences with such a simple, but bold dish. I haven't been to New Orleans, but this Chicken Sausage Jambalaya makes me want to throw some beads and listen to some jazz tunes, it is that good. It literally puts a smile on my face thinking of all the fun and energy that comes with Jambalya when in New Orleans. This Chicken Sausage Jambalaya is a great one pot wonder and will fill you up and satisfy your soul.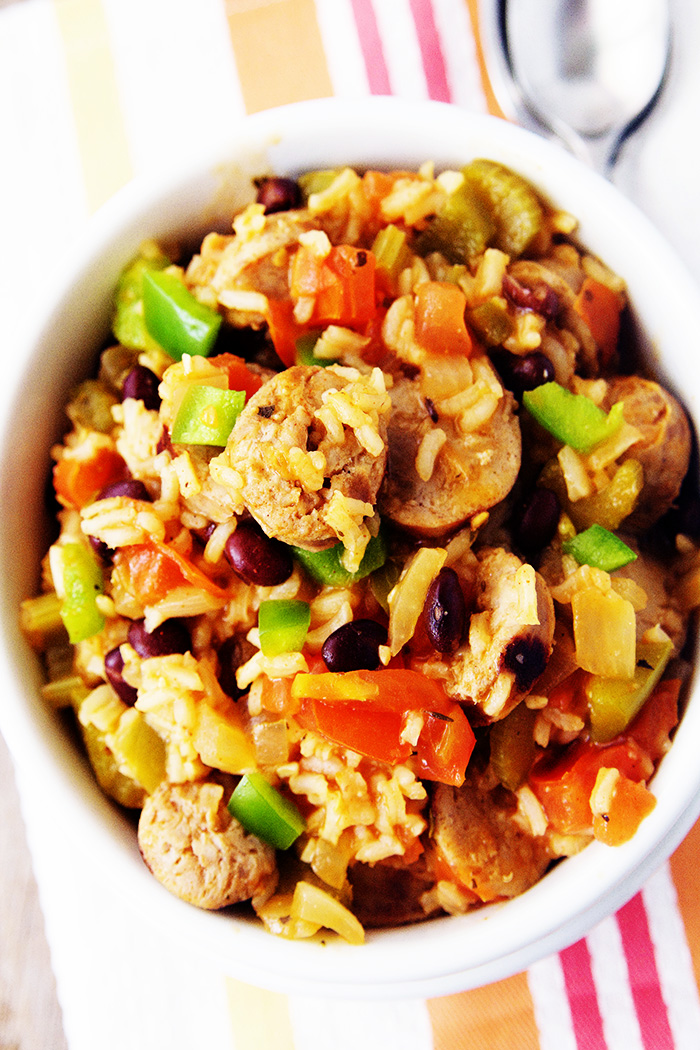 So lets get those beads around our necks and turn on the jazz tunes as we make this Chicken Sausage Jambalaya and bring a little bit of Louisiana to our homes toinght. xoxo