Son of a Gun, it's time to have some fun on the Bayou, with this Chicken Sausage Jambalaya. So fire up your pots and enjoy this one pot wonder.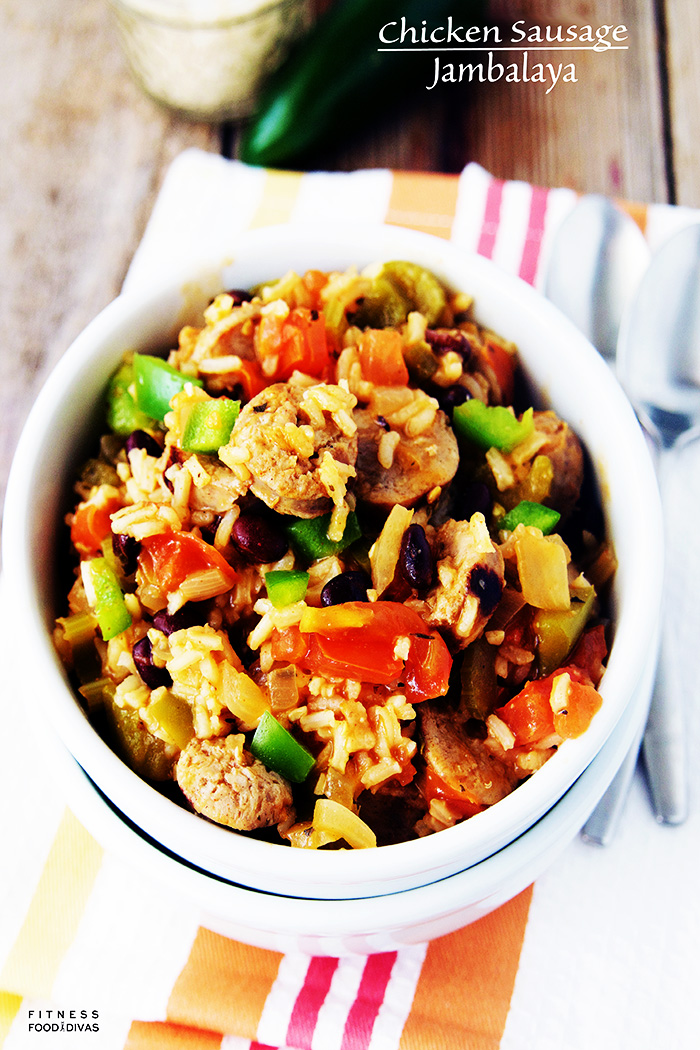 I have to tell you I have never had jambalaya, but boy have I been missing out. This Chicken Sausage Jambalaya was so good I had to share. I made mine with chicken sausage, but I am sure it would be just as amazing with shrimp or even with no meat at all, for all you veggie lovers.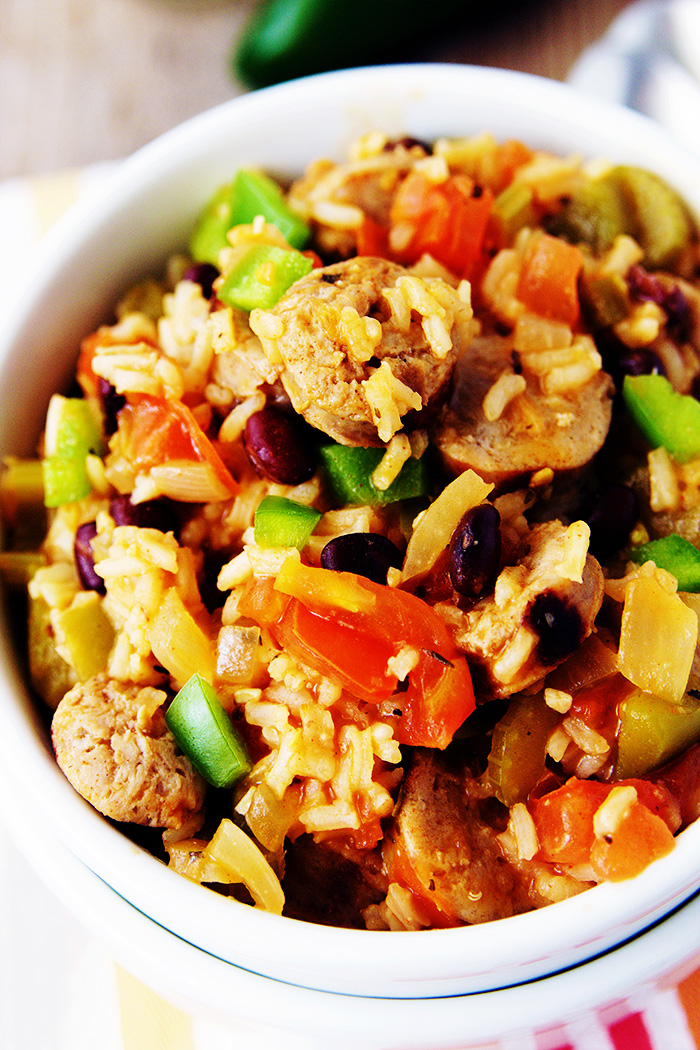 Recently I have had a few friends travel to New Orleans, the capitol for Jambalaya, so I was inspired by there culinary experiences with such a simple, but bold dish. I haven't been to New Orleans, but this Chicken Sausage Jambalaya makes me want to throw some beads and listen to some jazz tunes, it is that good. It literally puts a smile on my face thinking of all the fun and energy that comes with Jambalya when in New Orleans. This Chicken Sausage Jambalaya is a great one pot wonder and will fill you up and satisfy your soul.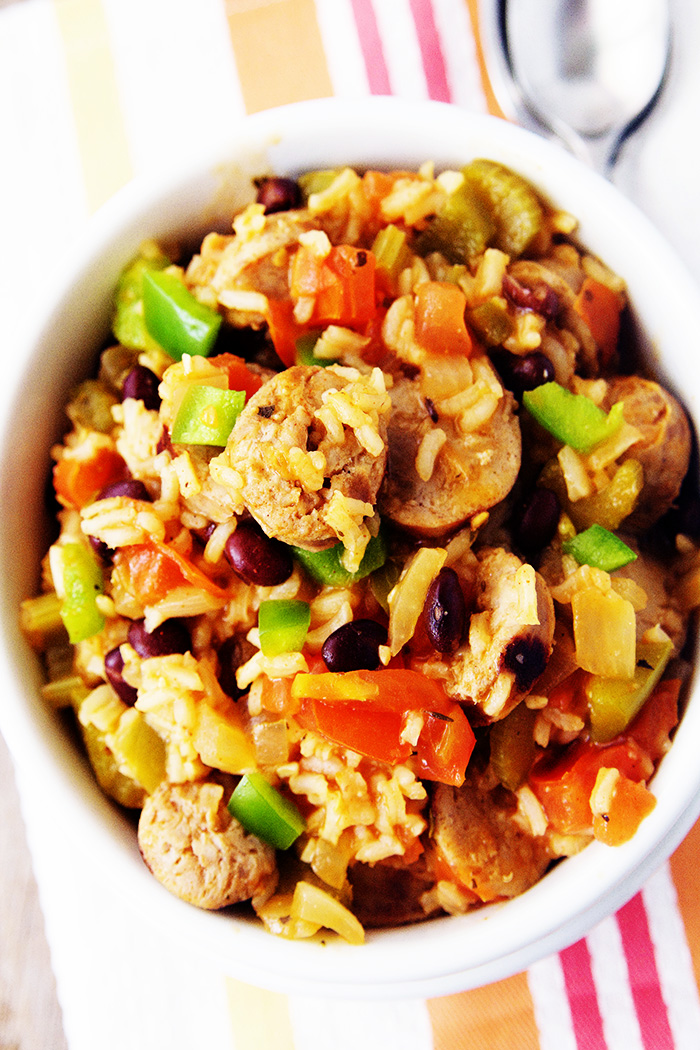 So lets get those beads around our necks and turn on the jazz tunes as we make this Chicken Sausage Jambalaya and bring a little bit of Louisiana to our homes toinght. xoxo
Chicken Sausage Jambalaya
2015-10-15 20:52:04
Serves 6
A very easy and healthy jambalaya that is filled with flavor and the perfect amount of spice.
Ingredients
1 Package of lean chicken sausage
1 medium onion, chopped
1 medium green bell pepper, stemmed, seeded, and chopped
3 stalks celery, chopped
3 cloves garlic, finely chopped
1/2 small green chile, like a jalapeño, finely chopped
2 large tomatoes, chopped
2 bay leaves
1 teaspoon paprika
1 teaspoon garlic powder
1/8 to 1/4 teaspoon cayenne pepper, to taste
1/2 teaspoon dried thyme
1/2 teaspoon dried oregano
1 teaspoon Worcestershire sauce or soy sauce
3/4 cup long-grain rice
3 cups vegetable or chicken broth
Cooking spray
Salt and pepper, to taste
Instructions
Place sausage in large pan and cook until done. Let cook and then cut into 1 inch pieces, set aside.
Place a large, heavy-bottomed pot over medium-high heat and spray with cooking spray. After it gets hot, add the onion, bell pepper, and celery and cook for about 5 minutes, until they become translucent but not brown.
Add the garlic, chile, tomatoes, bay leaves, paprika, garlic powder, cayenne, thyme, oregano, salt, pepper, and Worcestershire sauce. Let everything cook until some of the tomato juice releases, about 1 minute.
Add the rice and slowly pour in the broth. Lower the heat to medium and let the dish cook until the rice absorbs all the liquid, 20 to 25 minutes. Throw the sausage in with the rice after 15 minutes have passed.
Taste and adjust the salt, and pepper, and any other spices. Enjoy!
Adapted from The Kitchn
Adapted from The Kitchn
Fitness Food Diva https://fitnessfooddiva.com/

My Latest Videos