One dish, fresh ingredients and 30 minutes is all you need to make these simply delicious and healthy Oven Baked Chicken Fajitas.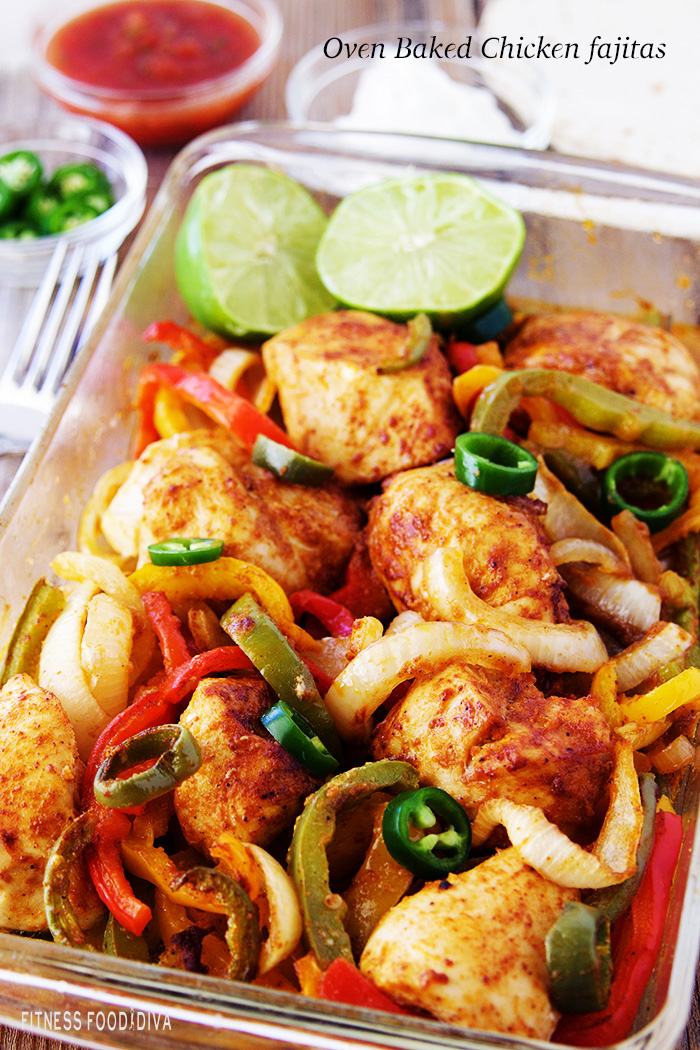 I liken these Oven Baked Chicken Fajitas to a crockpot meal, one dish and set them in the oven and your done. These Oven Baked Chicken Fajitas come out moist, and ready for your eating pleasure. I used chicken breast, but you could use chicken tenders and cut them in half for smaller pieces of perfectly roasted chicken, peppers, and onion.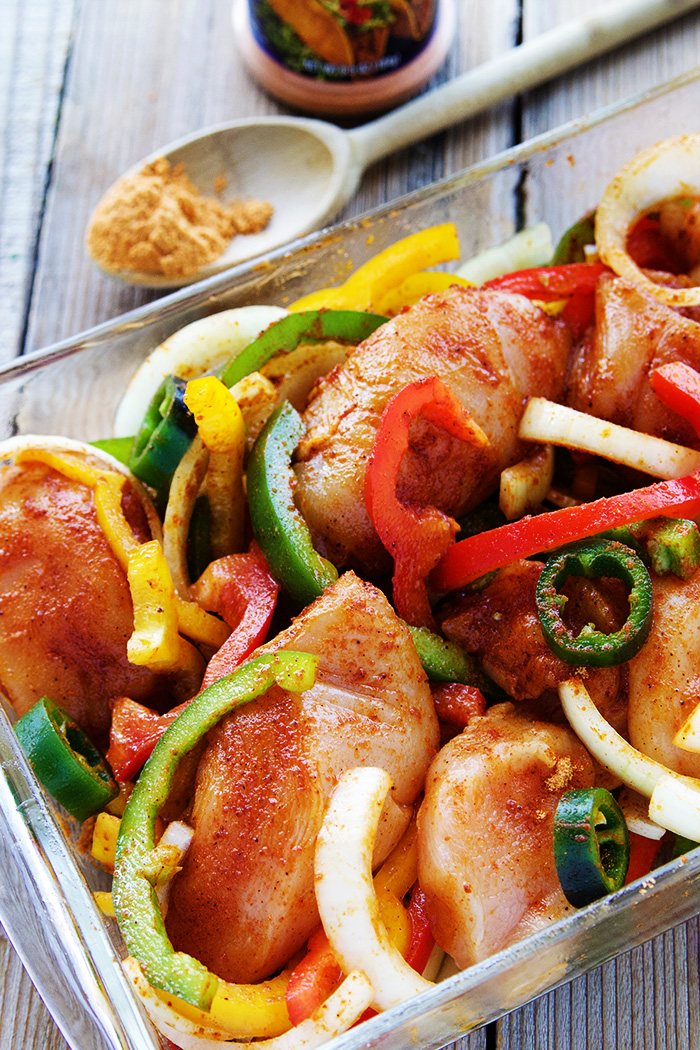 I also love that you can individualize your fajitas according to what you love to pile on. I love putting jalapenos, and homemade guacamole and salsa on mine, but my Dad can't handle the heat. So these are perfect because he can make it to his liking. Such a fun dish to make for a crowd, you make the fajitas and have everyone bring their favorite fajita toppings. You can also make up some white or brown rice to serve it over if someone doesn't want tortiallas. The options are pleniful when making these Oven Baked Chicken Fajitas for a hungry crowd.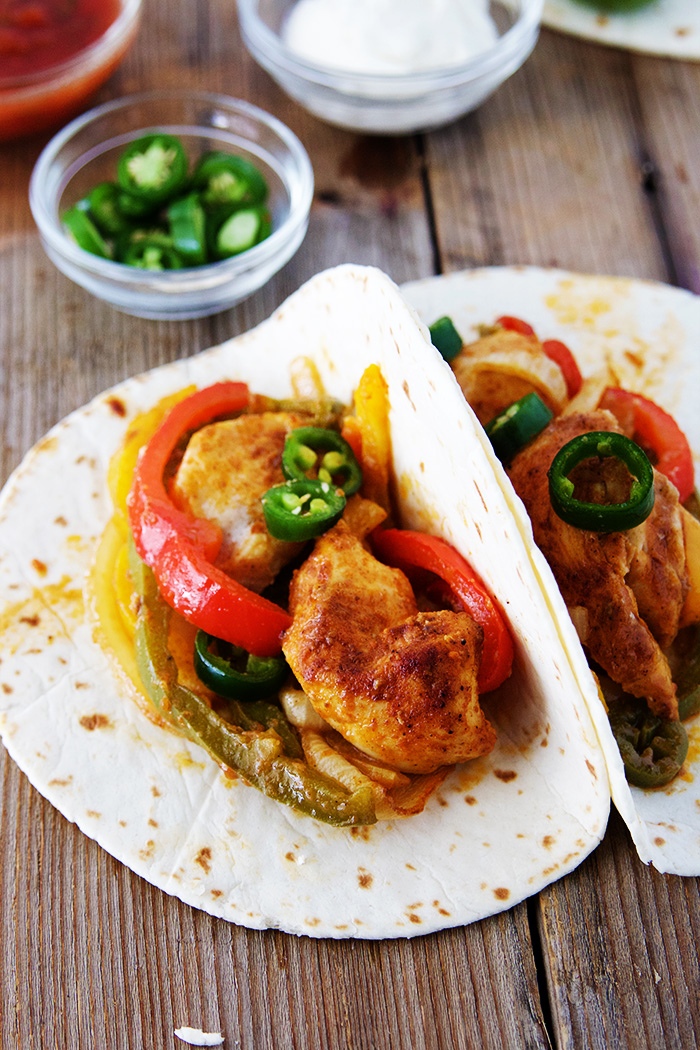 If you wanted to make two different kinds of fajitas you could make steak the same way. Just like a crockpot, load it all up in a 9×13 dish and let the oven doing the work. So gather around the fajita table and create the most delicious, and healthy Oven Baked Chicken Fajitas for dinner tonight, OLE! xoxo