Quick Chicken Tortilla Bake comes right out of the oven ready to eat and with only 5 simple ingredients the grocery list is as simple as this is to make.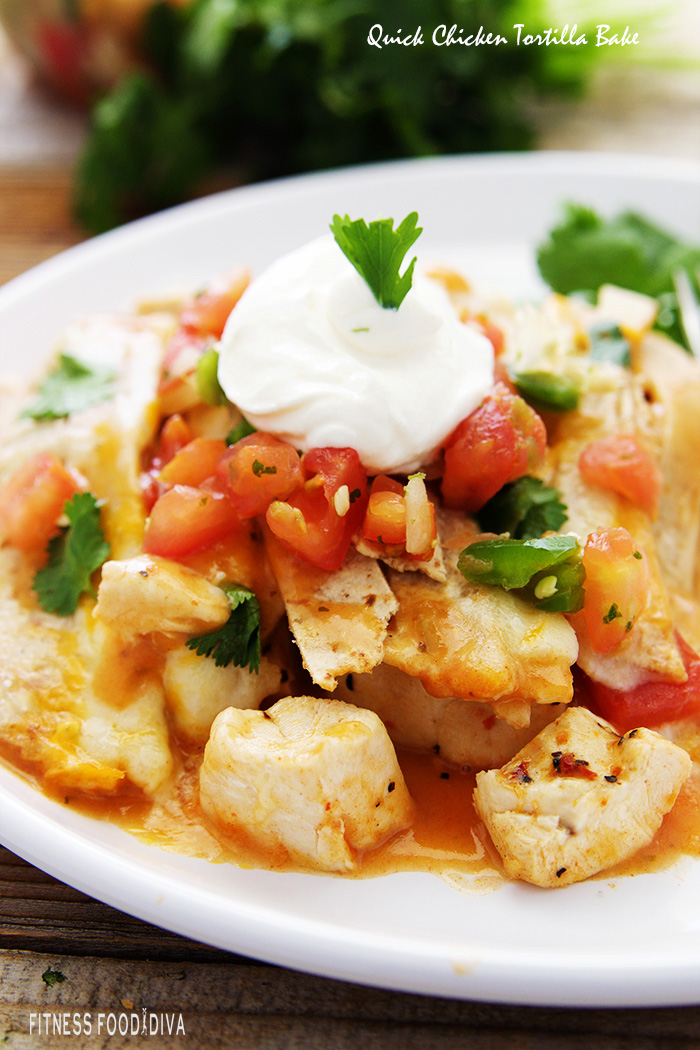 Ok who loves tortillas? Go ahead and raise you hand, I am. Who loves chicken? I KNOW I do, I think sometimes I might start clucking, and who loves Cheese? Anyone.. anyone.. This Quick Chicken Tortilla Bake is simple and perfect for dinner. It is almost like a cross between a burrito and enchilada. You can add all the yummy toppings like low fat sour cream, homemade guacamole, fresh pico de gallo and a little spice of jalapeños.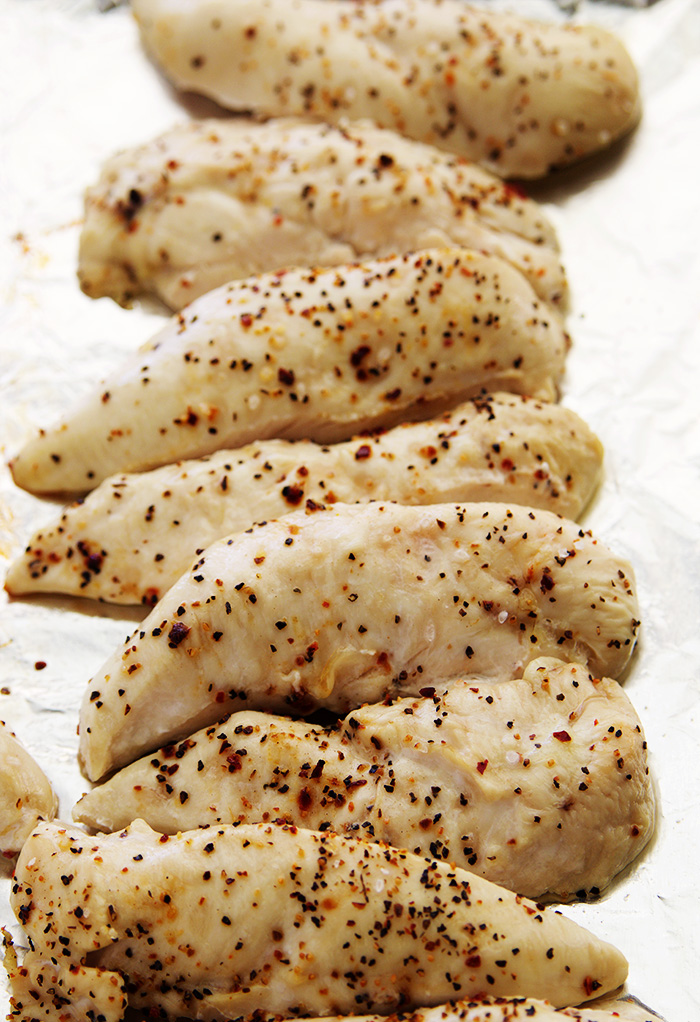 I wanted to keep these lite so I used 98% fat free cream of chicken soup which makes this Quick Chicken Tortilla Bake super yummy, almost like a creamy white enchilada sauce. I also used whole wheat tortillas and a combination of fat free and low fat cheese, but make them however you please, they will be delicious however you decide to make them.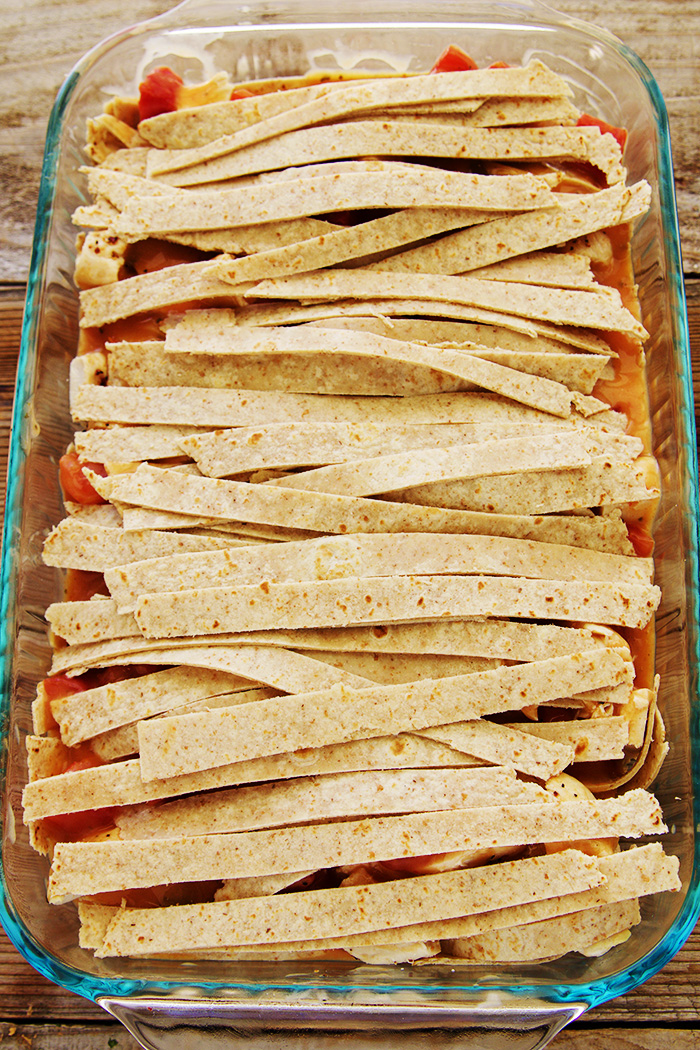 I love quick, simple, and delicious and this Quick Chicken Tortilla Bake checks is exactly that. If feeds a hungry crowd, just think of those boys of yours who bring there friends over and eat you out of house and home, this will be perfect. Serve it with some different toppings and let them chow down, but try to sneak in some for yourself ;). Dinner doesn't have to be hard or time consuming and that is why making this Quick Chicken Tortilla Bake will have you in and out of the kitchen in know time. xoxo