One pot simplicity starts here with this amped up Salsa Verde Chicken and Rice. Full of flavor and ready in under 30 minutes, you could be done making it by the time you read this post!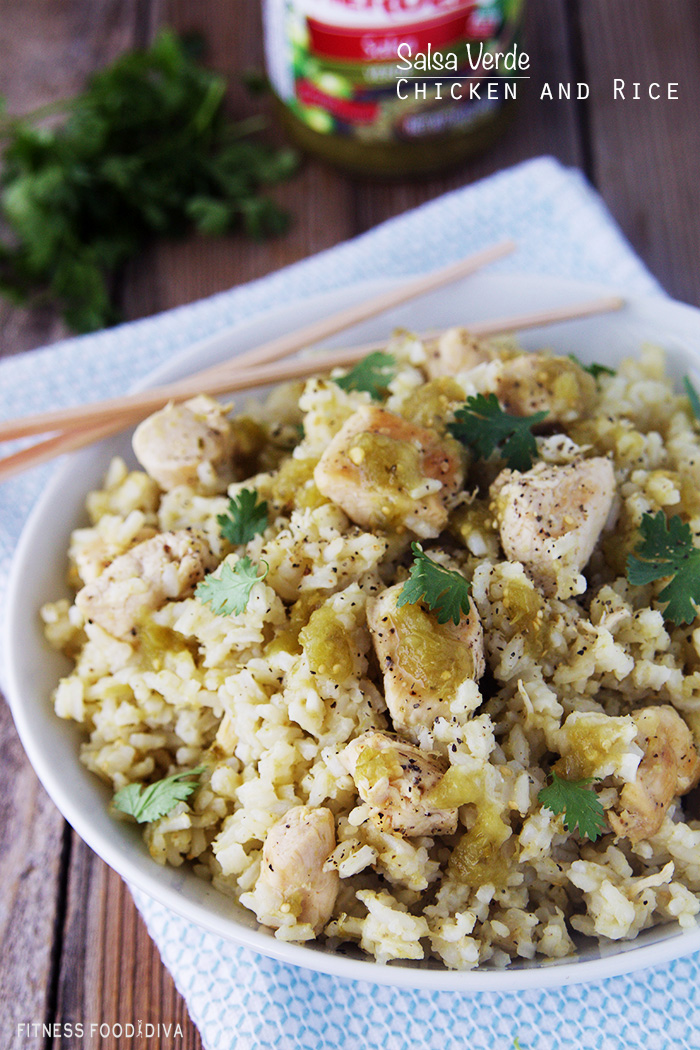 Salsa is definitely underrated when it comes to cooking. I forget how much flavor it adds to more than just chips and dips and adding it to this recipe really makes it delicious. I used Salsa Verde, the green salsa, not to be confused with the ever popular red salsa, although both are fantastico. It gave the rice and chicken incredible flavor and just a bit of heat.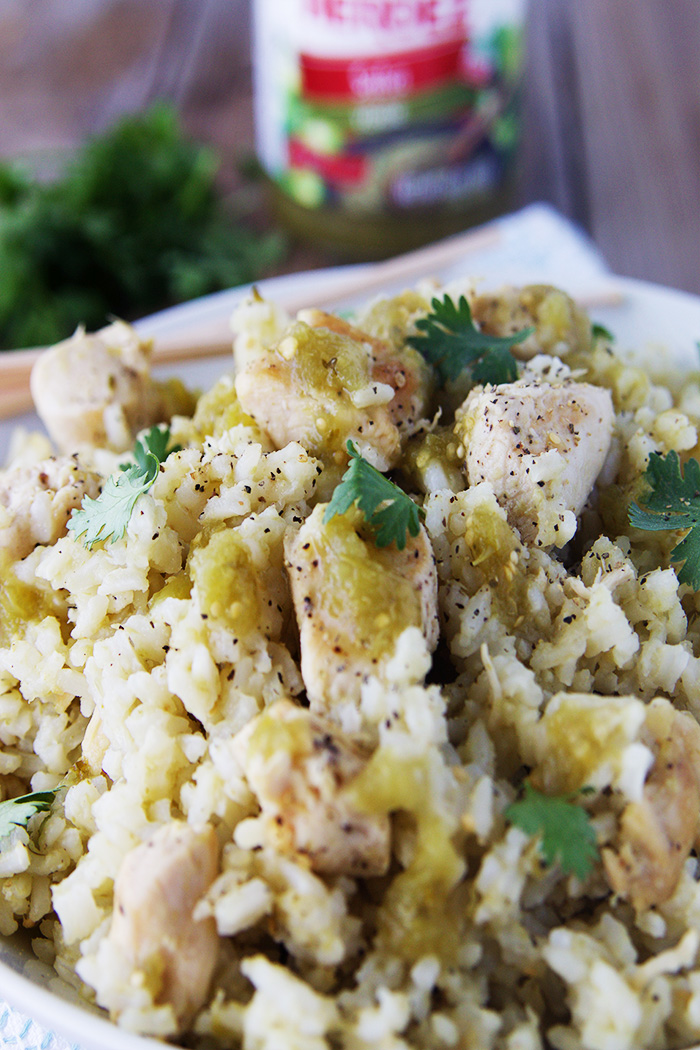 4 simple ingredients and one large skillet is all it took to make this amazing dish of Salsa Verde Chicken and Rice, I mean how easy is that. The hardest part to this recipe is cutting up the chicken, otherwise it all cooks together and comes out to flavorful perfection. Salsa Verde Chicken and Rice is perfect for a lite lunch or served for dinner. It is really inside a burrito or served with chips.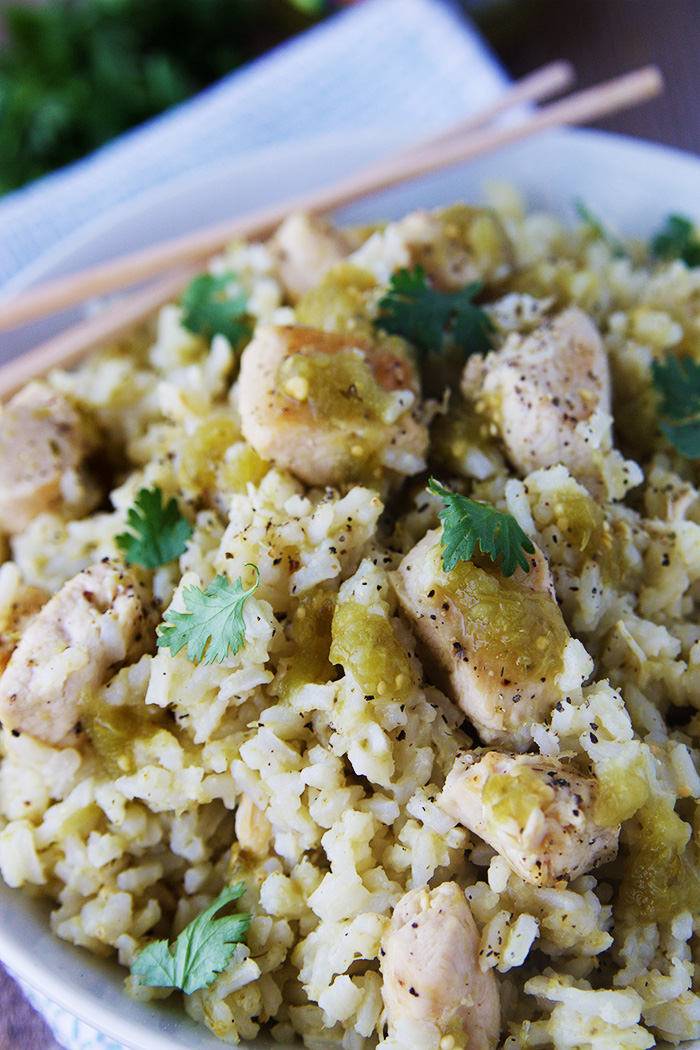 So if are looking for a healthy lunch or dinner idea and only want to spend 30 minutes in the kitchen, try this Salsa Verde Chicken and Rice it will be a one pot wonder! xoxo.