If you love a little crunch and bbq flare you are going to love this BBQ Chip Chicken Salad with creamy skinny homemade 1000 Island Dressing. It is a fun twist on the traditional "BBQ" all tossed together with mixed greens and hearty veggies.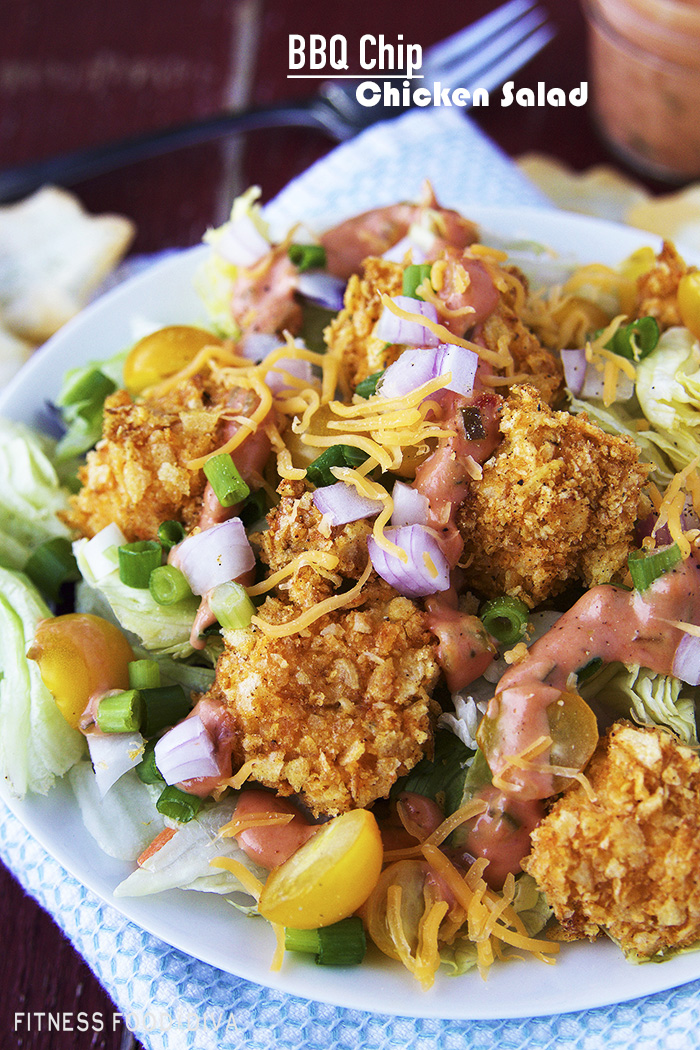 Seriously who new that BBQ chips could flavor chicken so well and all be put together in a fabulous salad? I love the thought of adding BBQ chips to a salad and feeling good about it. I used the Kettle Brand Real Sliced Potatoes Hickory Honey BBQ Chips, they are very low in fat and pack a whole lot of flavor. My chicken turned out so good that adding seasoning isn't even necessary and the chicken was moist and crunchy and tasted just like a mini piece of fried chicken, but it was BAKED not FRIED, even better!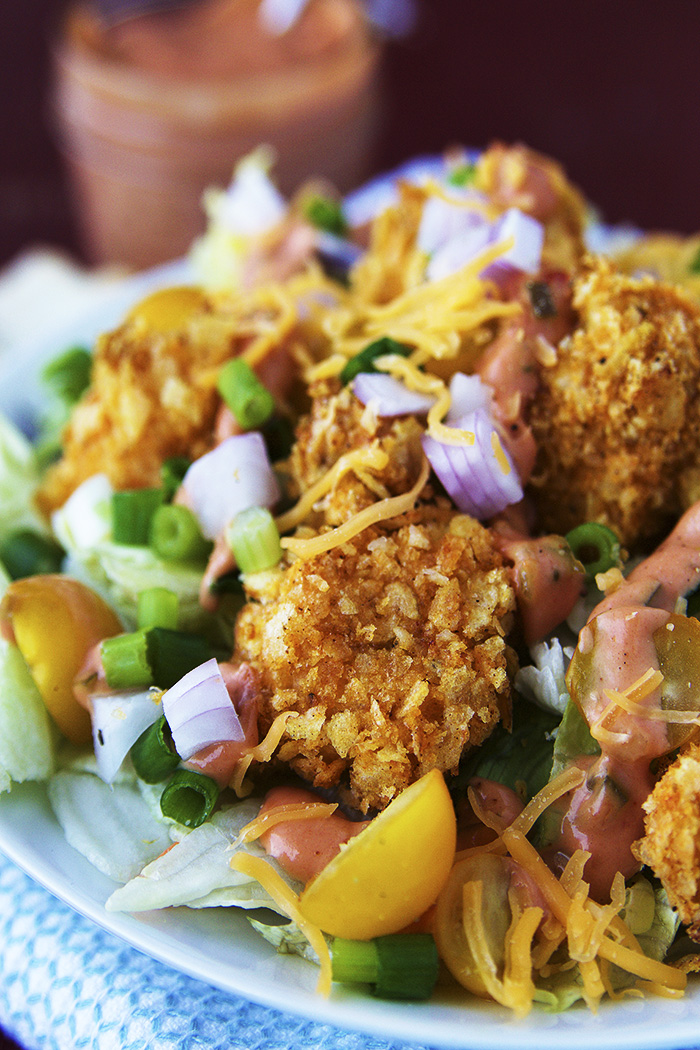 There is so much flavor going on in this salad from the BBQ chip chicken to the red and green onions, the tomatoes and cheese and how can I forget the creamy 1000 Island dressing with a kick. After making this salad I got to thinking of all the other ingredients that could be added such as black beans, olives, a few crushed up bbq chips, or even maybe a dollop of sour cream and guacamole. I am all about the more flavor with good healthy ingredients mixed in the better.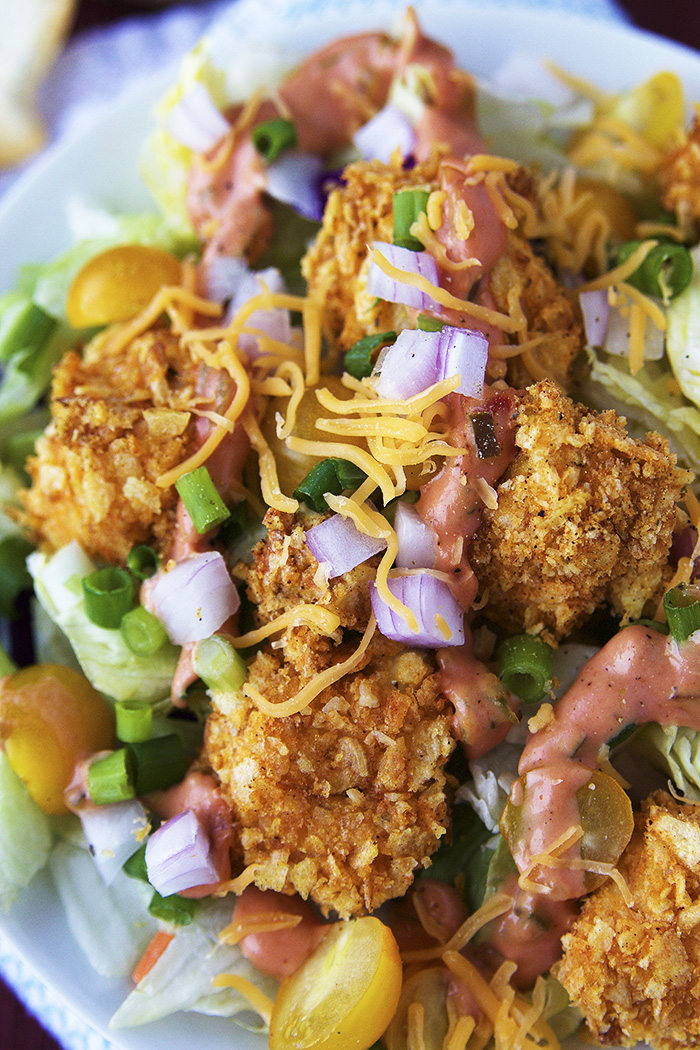 This BBQ Chip Chicken Salad is very easy to make, assemble and eat. I enjoyed it as my main course because I piled on the chicken, but what a great side salad for a BBQ or potluck. So don't hesitate to try your tastebuds at BBQ Chip Chicken Salad, remember it's baked not fried. xoxo