Cilantro Lime Pasta Salad has a little bit of sweet, a little bit of sour, and a whole lot of sass. Made with whole wheat pasta and topped off with a lite and spicy lime dressing.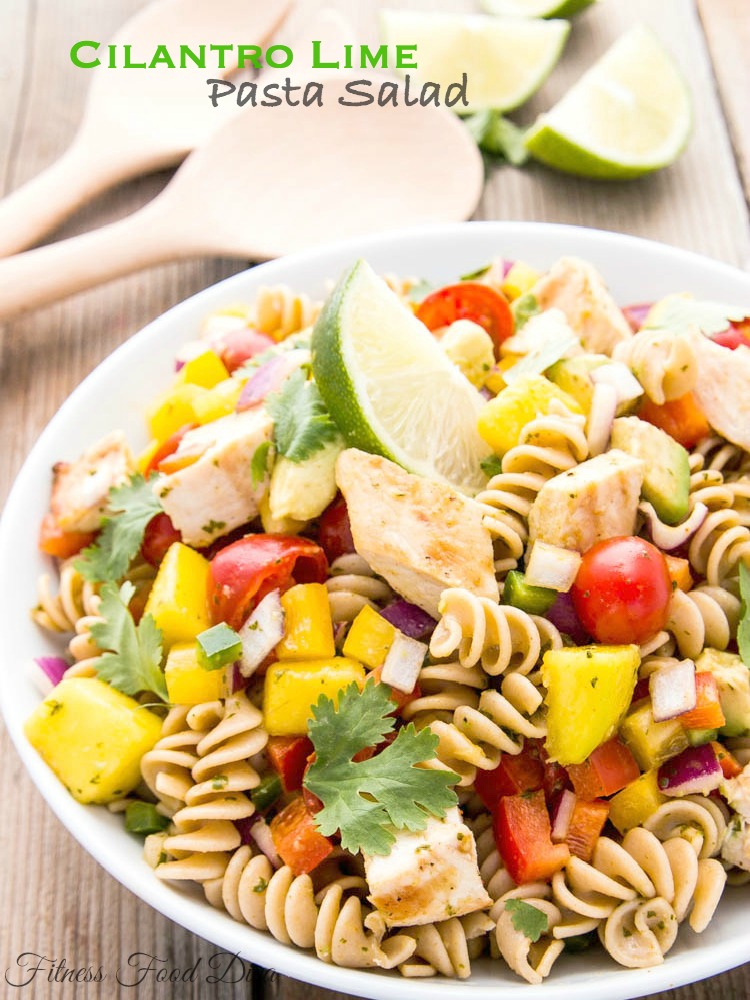 Cilantro Lime Pasta Salad is a great alternative for a healthy and satisfying main course meal. I have to admit I am one who easily gets distracted when a recipe has a loonnggg list of ingredients, and although this list may be long it held my attention enough to make it and realize how simple, easy, and delicious it was to make.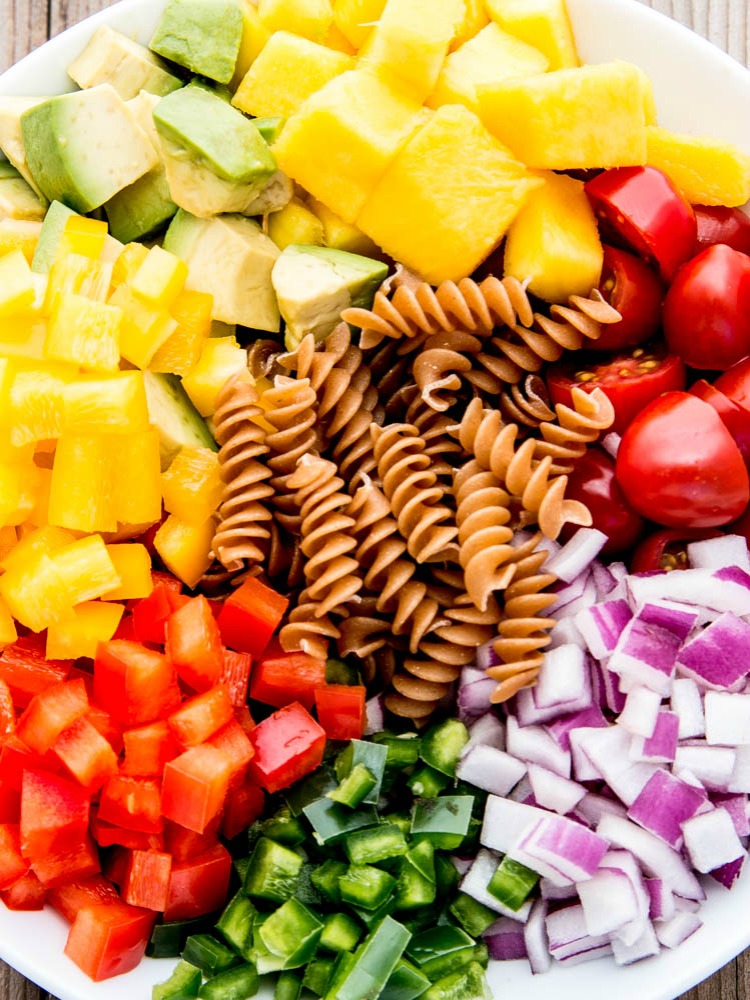 All the flavors of the garlic, cayenne pepper, jalapeno pepper, and cilantro mixed in with the sweeter yellow and red peppers,the mango and dressed nicely with a lite lime dressing that brought all the flavors together. Pasta dishes are kind of like a shmorgishborg, you get a lot of great taste in one place. I used whole wheat pasta in mine to make it a little healthier, but you can use white pasta or gluten free as well, the taste will still be perfection.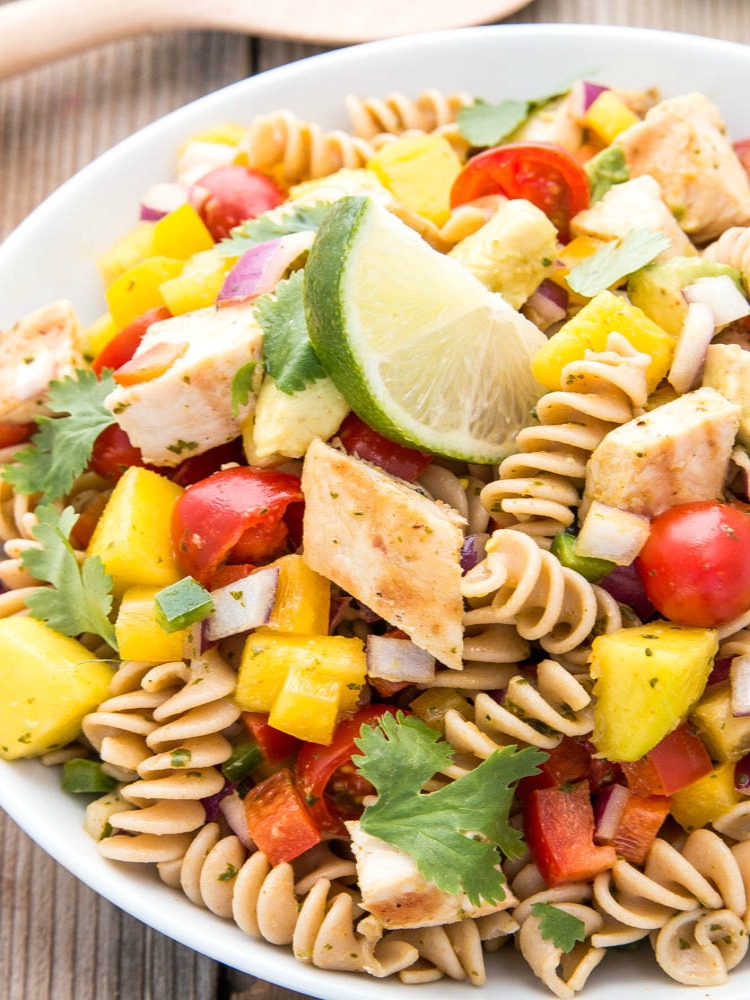 A warm loaf of sourdough garlic bread would be all you need to accompany this Cilantro Lime Pasta Salad and dinner would be served. No need for anything else this salad is the star of the show. So don't let the long list of ingredients get you distracted, because this Cilantro Lime Pasta Salad is a one stop pasta party in your mouth. xoxo