Herbed Chicken Orzo Pasta and Zucchini is a light and aromatic meal that has full body flavor with just the perfect dressing to infuse the taste of the orzo and chicken bite after bite.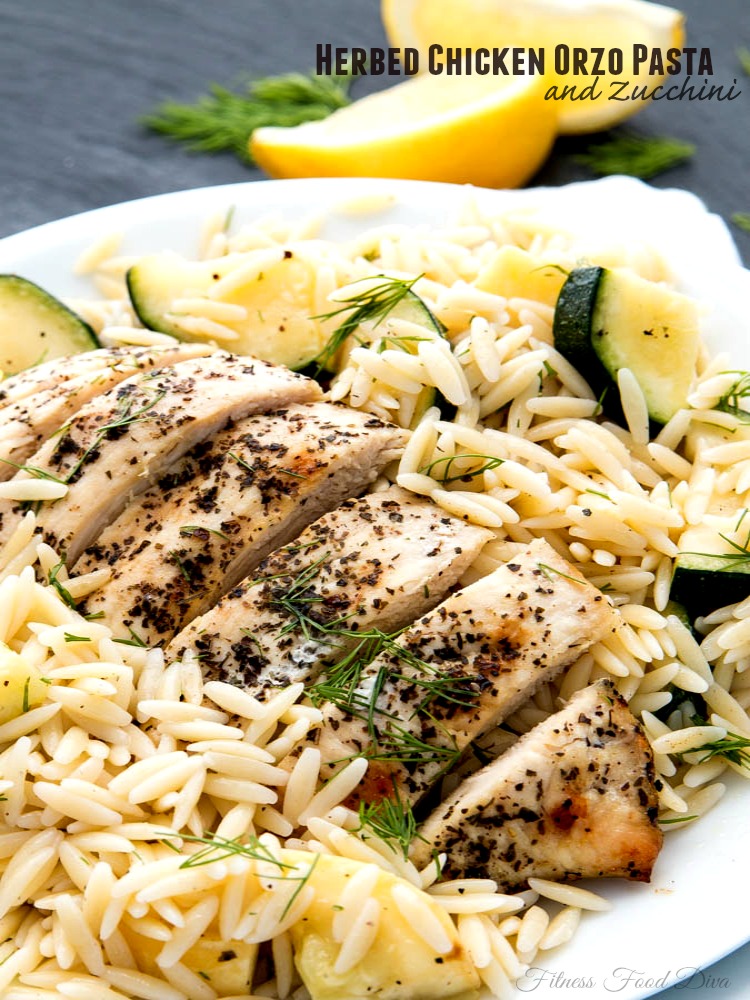 If you only have 30 minutes to make a weeknight meal Herbed Chicken Orzo Pasta and Zucchini is a wonderful healthy and light recipe that takes very little time and taste amazing. Now that summer is here we don't want to spend all our time in the kitchen so simple and quick recipes are my go to meals that don't take a lot of planning. Both my husband and I work all day and when I come home I like to make us dinner, but I don't like to spend all night doing it. That is why this Herbed Chicken Orzo Pasta and Zucchini is a great weeknight dinner.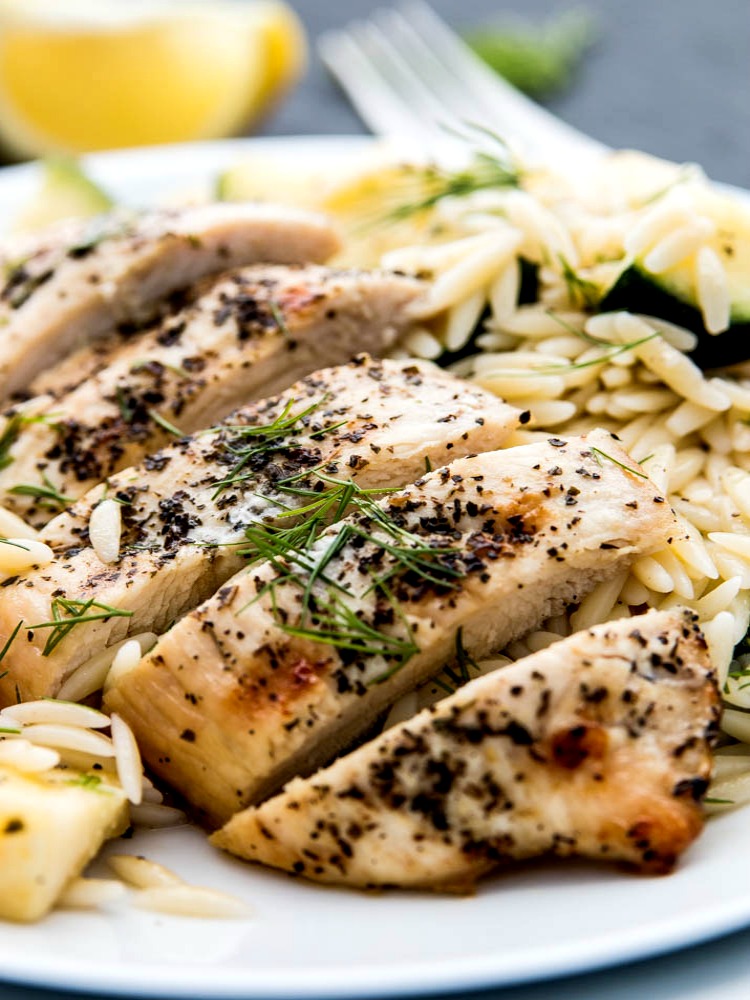 I can use one pot to cook the pasta, and one skillet to cook the chicken and zucchini, less mess the better. The dressing can be whipped up while the pasta and chicken are cooking and once everything is cooked its nothing more than mix, slice and enjoy. The herb dressing really is delicious, it has a little kick but, smells fresh and adds the perfect flavor to the pasta. A little goes a long way.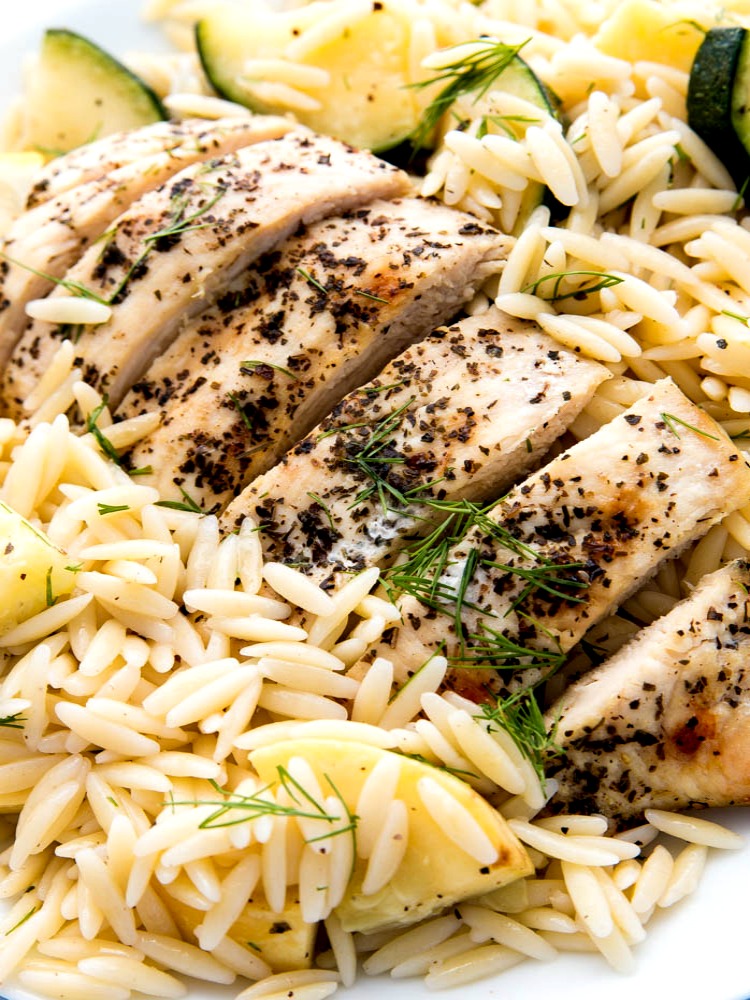 Herbed Chicken Orzo Pasta and Zucchini is a wonderful healthy weeknight meal that will take less than 30 minutes to prepare and there is little to clean up besides your plate! xoxo.
Herbed Chicken Orzo Pasta and Zucchini
2015-06-16 21:53:50
Serves 4
A fresh herbed chicken on top of a orzo and fresh sautéed zucchini.
Ingredients
1-cup dried orzo
4-skinless, boneless chicken breast halves (1 to 1-1/4 lb.)
1-teaspoon dried basil
3-tablespoons olive oil
2-medium zucchini, sliced
2-tablespoons red wine vinegar
1/2-tablespoon snipped fresh dill
Lemon wedges (optional)
Snipped fresh dill (optional
Instructions
Prepare orzo according to package directions; drain. Cover and keep warm.
Meanwhile, sprinkle chicken with the basil; season with salt and ground black pepper. In large skillet heat 1 tablespoon of the olive oil. Add chicken and cook 12 minutes or until no longer pink, turning once. Remove from skillet. Add zucchini to skillet; cook for 3 minutes or until crisp-tender.
In bowl whisk together vinegar, 2 tablespoons olive oil, and the 1/2 tablespoon fresh dill. Add orzo and zucchini toss. Season with salt and pepper. Serve chicken over orzo, zucchini mixture and fresh lemon wedges; sprinkle with dill. Serves 4.
Adapted from Betterhomesandgarden
Adapted from Betterhomesandgarden
Fitness Food Diva https://fitnessfooddiva.com/

My Latest Videos