In under 20 minutes you can make this delicious healthy Sesame Chicken and Noodles that is bursting with flavor and oozing with simplicity. Every bite is as good as the first.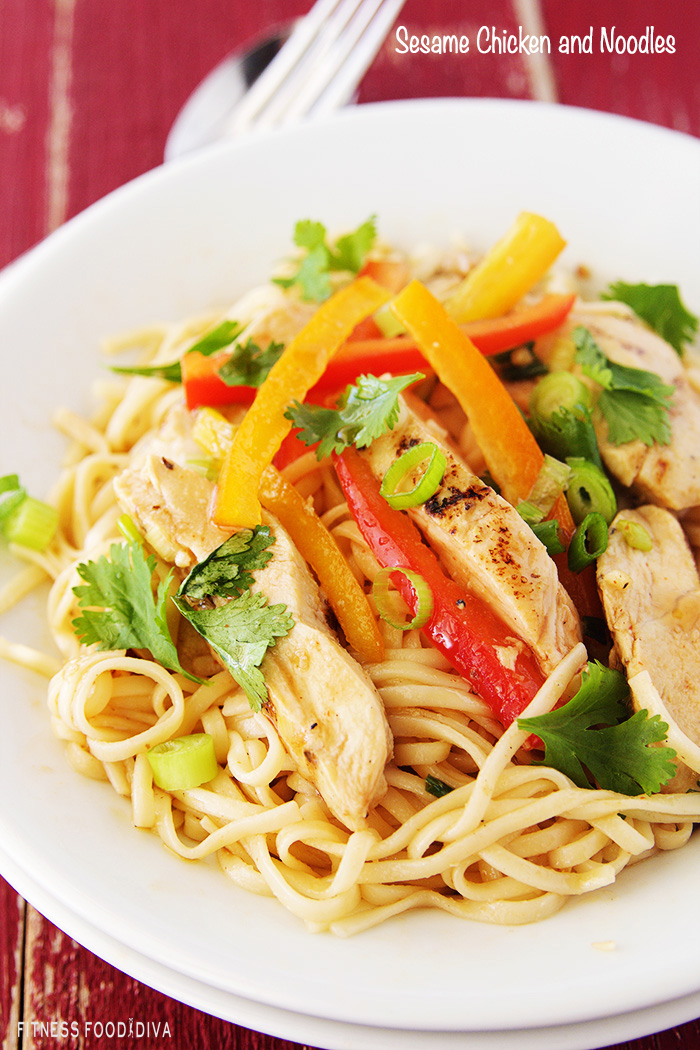 If you like pad thai you are going to love Sesame Chicken and Noodles and it is so easy to make. I love that the chicken used is already pre-grilled and cut into strips, ready to use and marinate right from the start. I have never cooked or used udon noodles before but they were amazing. They cooked quickly, I let them cook for about 6 minutes. They were soft, but not mushy (I am not a fan of mushy lifeless noodles) and took on the flavor of the sesame oil as soon as I added it.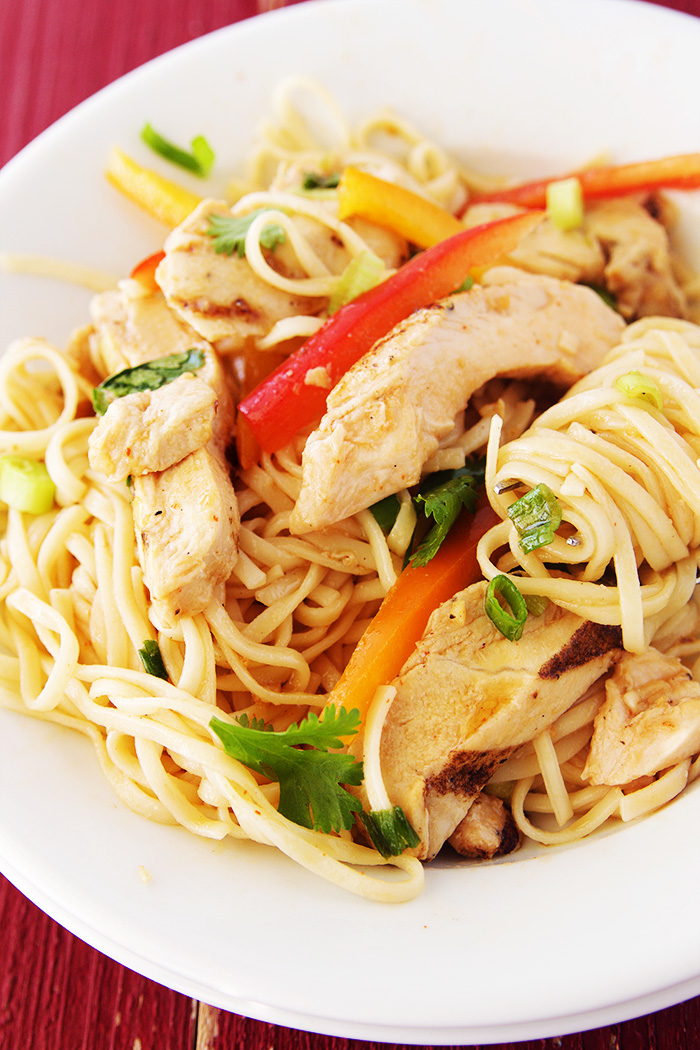 Sesame Chicken and Noodles looks like you have spent a lot of time in the kitchen grilling and marinating the chicken, making the tasty sauce and the finely slicing the pepper, but in reality this only takes 20 minutes.. MAX. The chicken literally marinates for the length of time it takes to cook the noodles and then its ready to be tossed together. This Sesame Chicken and Noodles is a healthy lunch or dinner that doesn't' take a lot of expensive ingredients to make.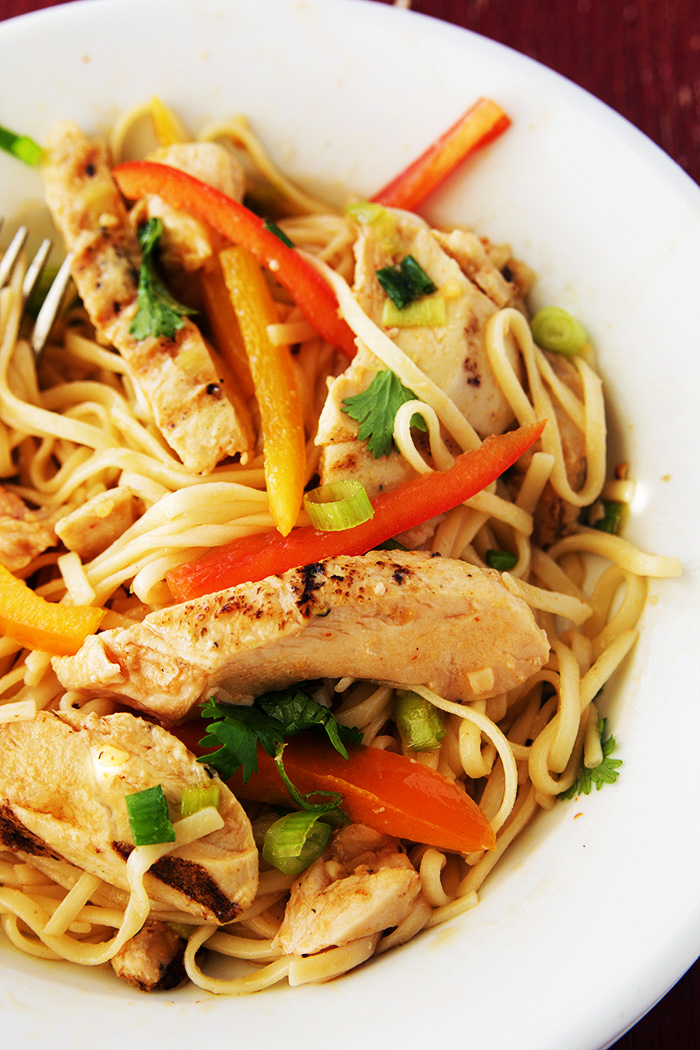 So if you are in the mood for a robust flavor and a quick and easy meal, try this Sesame Chicken and Noodles and watch every last noodle get slurped up! xoxo.
Sesame Chicken and Noodles
2015-09-16 15:41:10
Serves 6
A quick and healthy Udon noodle dish loaded with chicken, spice and everything delicious.
Ingredients
1/3-cup rice vinegar
1/3-cup thinly sliced green onions
2-tablespoons honey
1-tablespoon reduced-sodium soy sauce
1-tablespoon grated fresh ginger
2-teaspoons Asian garlic-chili sauce
2-6 ounces refrigerated grilled chicken breast strips
12-ounces dried udon noodles or whole-wheat spaghetti
3-tablespoons toasted sesame oil
2-medium yellow, red and/or orange sweet peppers, cut in bite-size strips
Fresh cilantro
Instructions
In medium bowl stir together vinegar, green onions, honey, soy sauce, ginger, and garlic-chili sauce. Add chicken; stir to coat. Set aside to allow flavors to meld.
Meanwhile, in large saucepan cook noodles in boiling water about 8 minutes until just tender. Drain noodles well and return to saucepan. Drizzle with oil and toss to coat. Add chicken mixture and toss to combine.
Transfer to bowls. Top each with pepper strips and cilantro. Enjoy!
Adapted from Better Homes and Gardens
Adapted from Better Homes and Gardens
Fitness Food Diva https://fitnessfooddiva.com/

My Latest Videos