Three simple ingredients and you have yourself some amazing, chewy Peanut Butter Cookies that literally is no mess or fuss. Just throw the ingredients in a bowl, give it a stir, and send them to the oven and 12 minutes later your 3-ingredient Peanut Butter Cookies are born.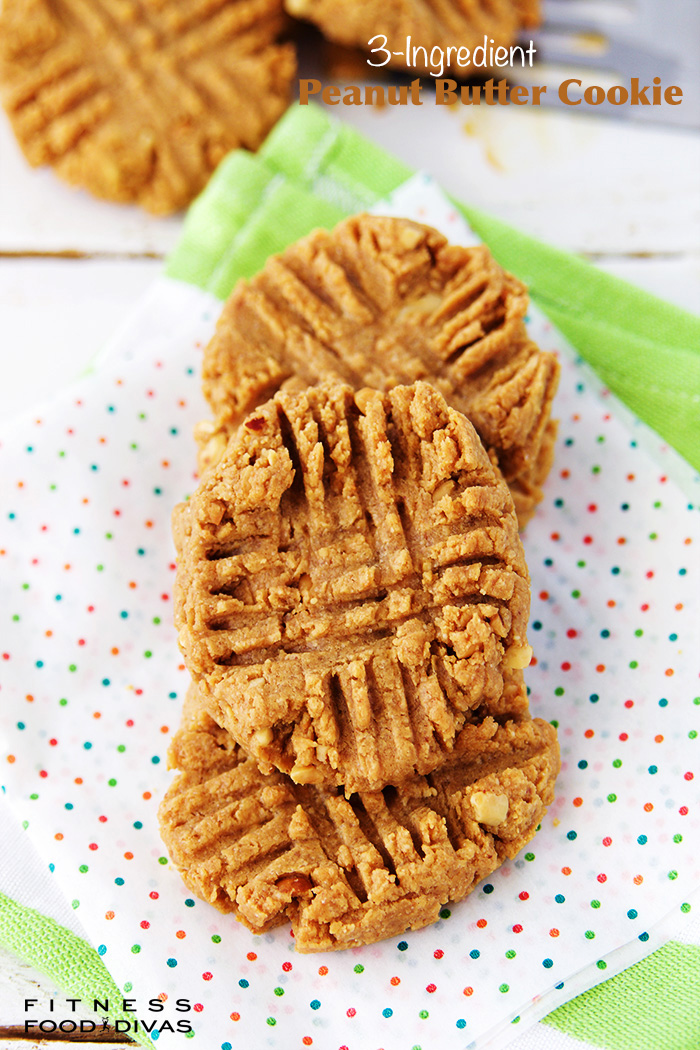 These 3-ingredient Peanut Butter Cookies don't require any oil, flour, or butter, just one egg, sugar, and some peanut butter, it really can't get much easier than that (unless you buy them made from the grocery store ;)). I substituted the sugar with splenda sugar blend to cut down on the sugar amount, and they tasted amazing. I made these originally for my younger brother who loves peanut butter cookies and he could not believe how soft and chewy they were with just 3 ingredients. Side note: to be honest I did add a little vanilla to mine, but that is completely optional.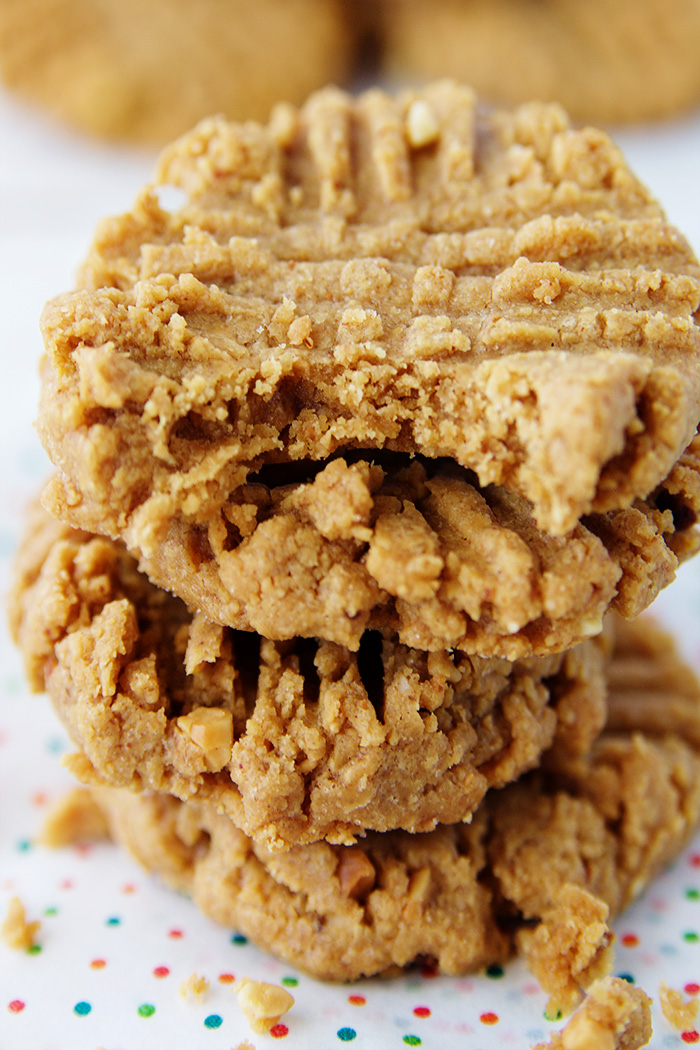 These 3-ingredient Peanut Butter Cookies cook up perfectly, soft and chewy on the inside with just a hint of crunch on the outside. If you need to make a quick and semi healthy cookie for work, school, or just because these 3-Ingredient Peanut Butter Cookies would be perfect. So don't spend all day in the kitchen, make a batch of these cookies and be in and out in less than 20 minutes. xoxo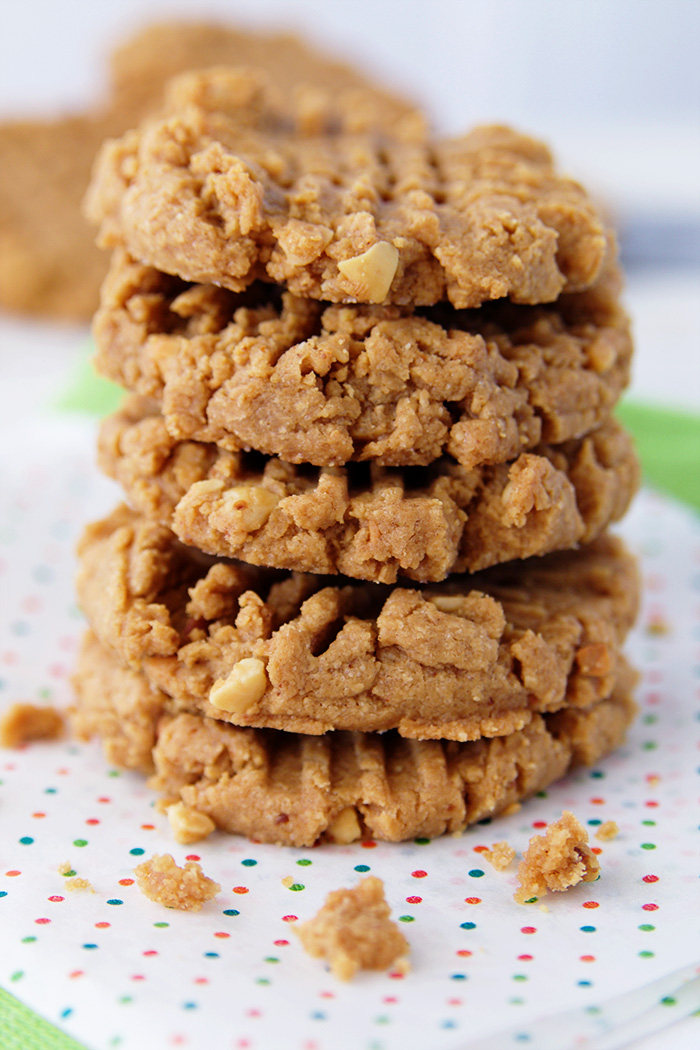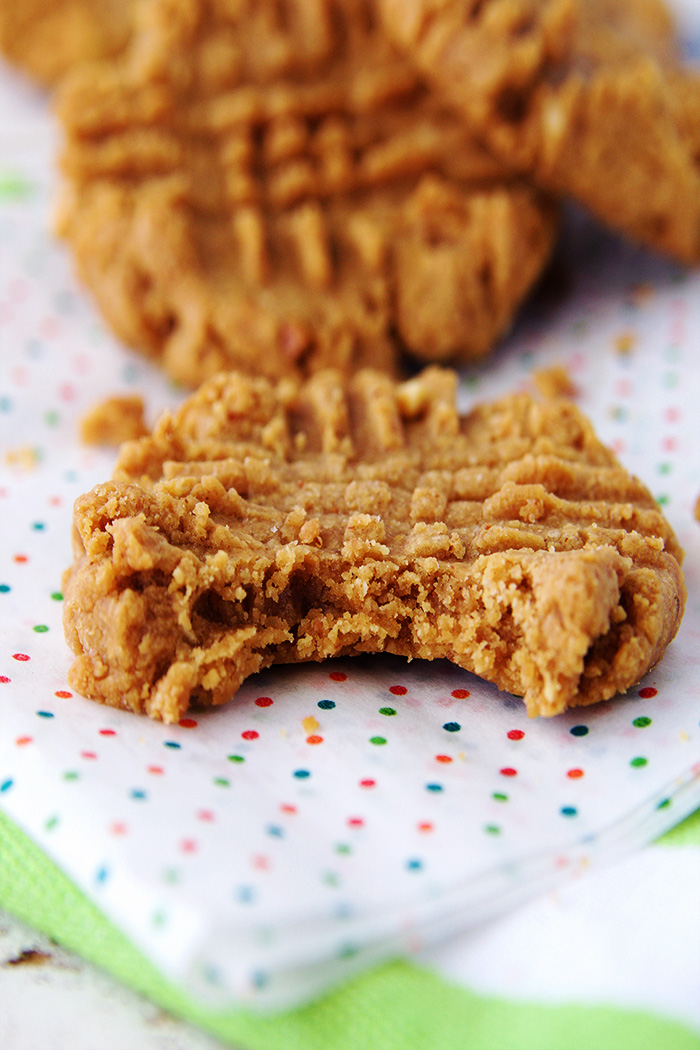 3-Ingredient Peanut Butter Cookies
2015-08-11 20:04:11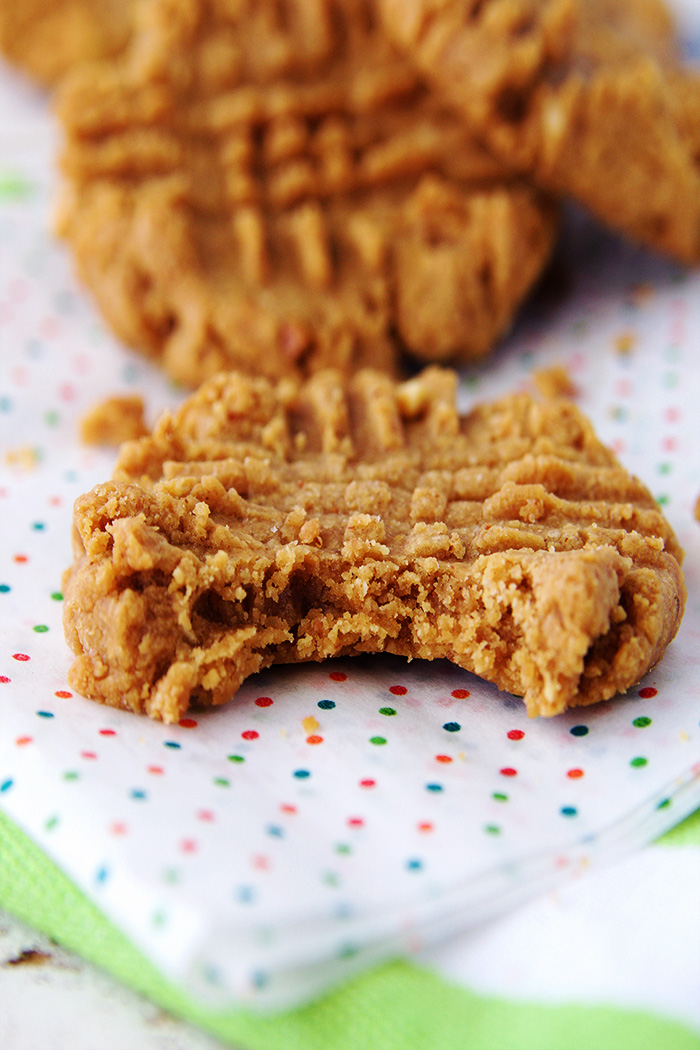 One, two, three is all it takes to delicious, soft and chewy peanut butter cookies.
Ingredients
1/2 cup sugar splenda blend or 1 cup sugar
1 cup peanut butter ( I used Adams All Natural Crunchy)
1 egg
2 teaspoons vanilla (optional)
Instructions
Preheat the oven to 350 degrees.
Stir the ingredients together until smooth.
Scoop onto a parchment or silpat lined baking sheet. (Roll into 1" balls with your hands, if you do not have a scoop.) Press down with the back of a fork and then press again from the opposite direction, to form the criss cross pattern on top, These cookies will not spread.
Bake for 12 minutes and then let cool on the tray for 1-2 minutes before removing to a wire rack to finish cooling.
Store in an airtight container. Enjoy!
Notes
You can bake the entire batch on one cookie sheet!
Adapted from Barefeetinthekitchen
Adapted from Barefeetinthekitchen
Fitness Food Diva https://fitnessfooddiva.com/

My Latest Videos