The 4th of July has snuck up on us again and these 4th of July Pudding Cookies are just what you need for your party. Super moist, super delicious, and super easy to make.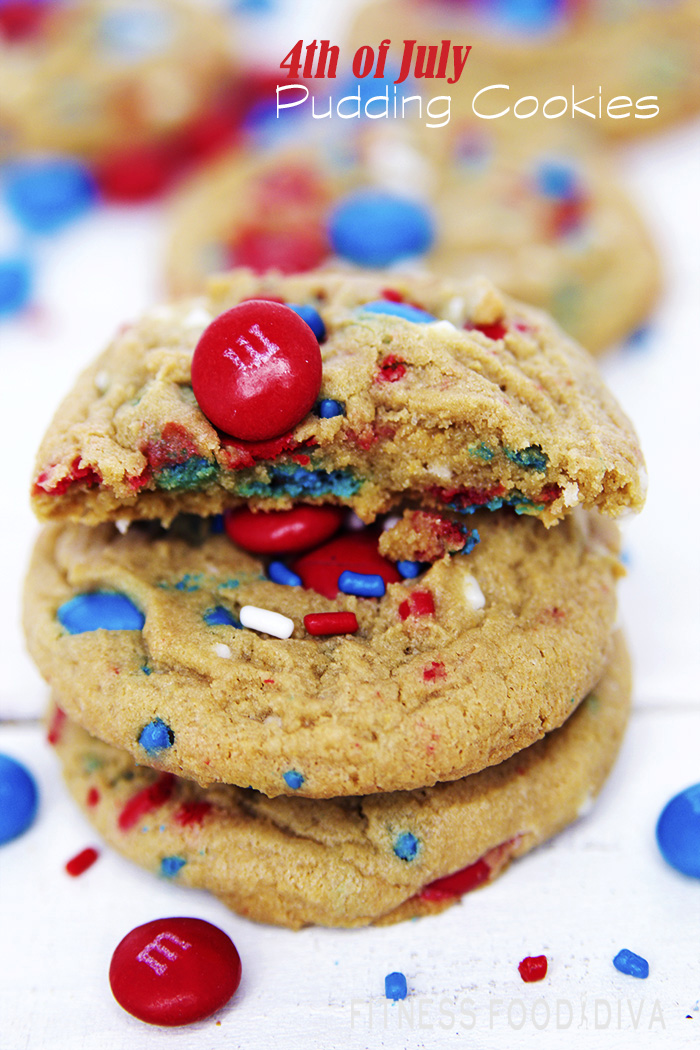 4th of July comes along once a year so why not enjoy it and with it a little self indulgence. How can we pass up all those delicious BBQ foods and desserts and why should we. We work hard all week long and deserve a day to indulge. This is my first time every making a pudding cookie and I have to tell you they are spectacular. These 4th of July Pudding Cookies are simple to throw together, and yes, you can make them ahead and put them in your refrigerator until you are ready to bake them.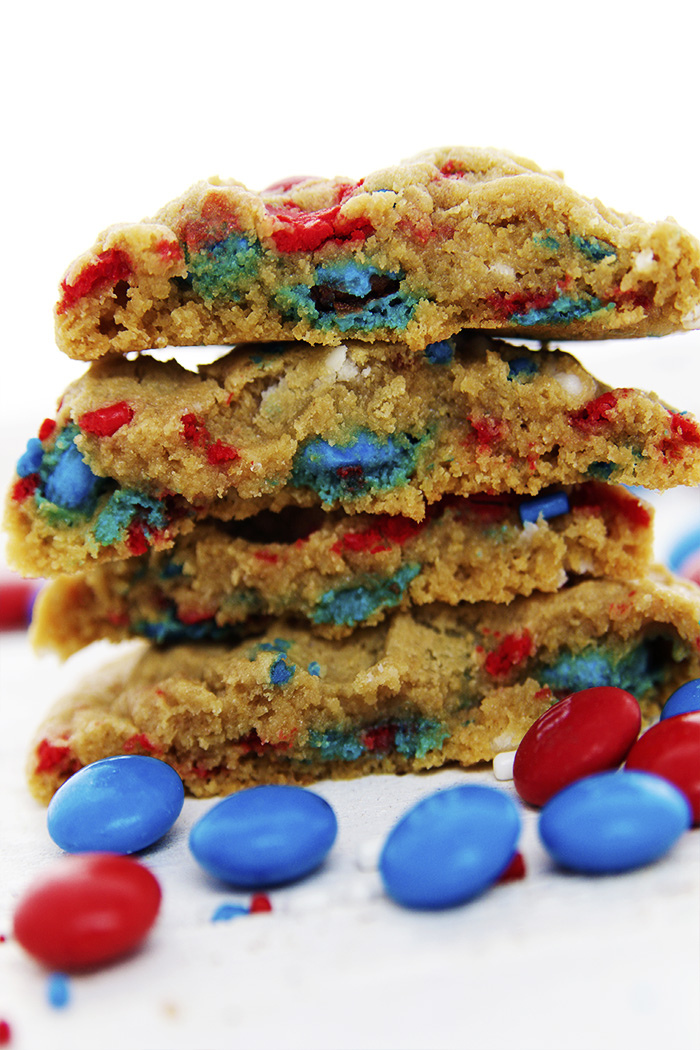 The 4th of July is a time to celebrate and eat all things red, white, and blue so how could you go wrong with these M&M loaded 4th of July Pudding Cookies. The vanilla pudding is so good, and they are made without any butter! It takes all of 10 minutes to throw the ingredients in and pop them in your fridge. The M&M's inside melt in your mouth bite after bite and the cookie has just a little bit of crunch, while the inside is soft and chewy.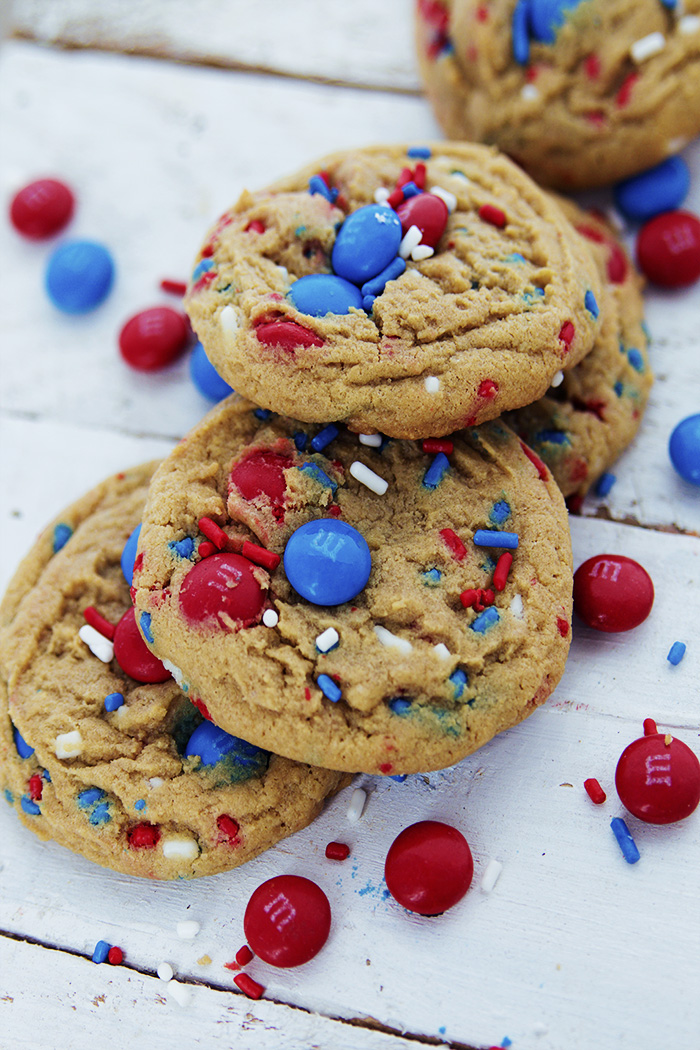 So if you want to show some patriotic love at your 4th of July party, bring along a batch, or two, of these 4th of July Pudding Cookies and pay tribute to our country in a delicious way. xoxo.