These Loaded Oatmeal Cookies are bursting with warm dark chocolate and full of goodness. So easy and quick to make no one will know they only have 73 calories per delicious cookie.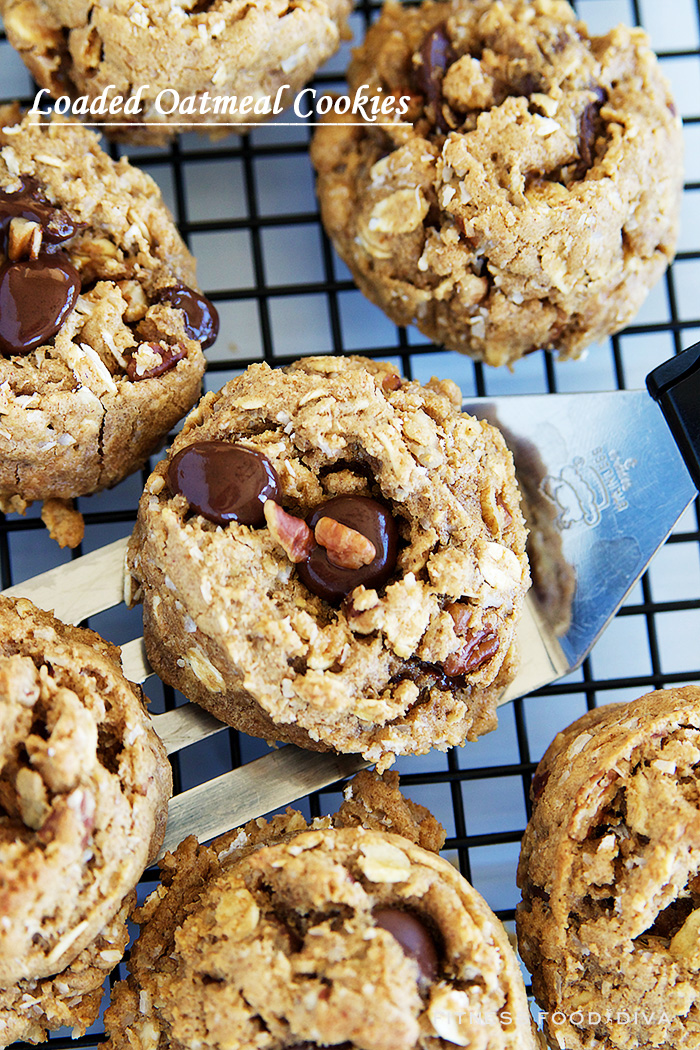 Cookies are such a fun thing to make and what I love is that generally when you make a batch of cookies it makes ALOT! Perfect for having out while family and friends come over for small or large gatherings. There is just something about having cookies around for people to snack on that makes them disappear before you know it. I LOVE the way cookies make my house smell, so for that reason alone I will bake them as often as I can. These Loaded Oatmeal Cookies are packed full of dark gooey chocolate, heart healthy oatmeal, pecan, coconut and tons of yummy spices and only have 73 calories per cookie!! YAY!!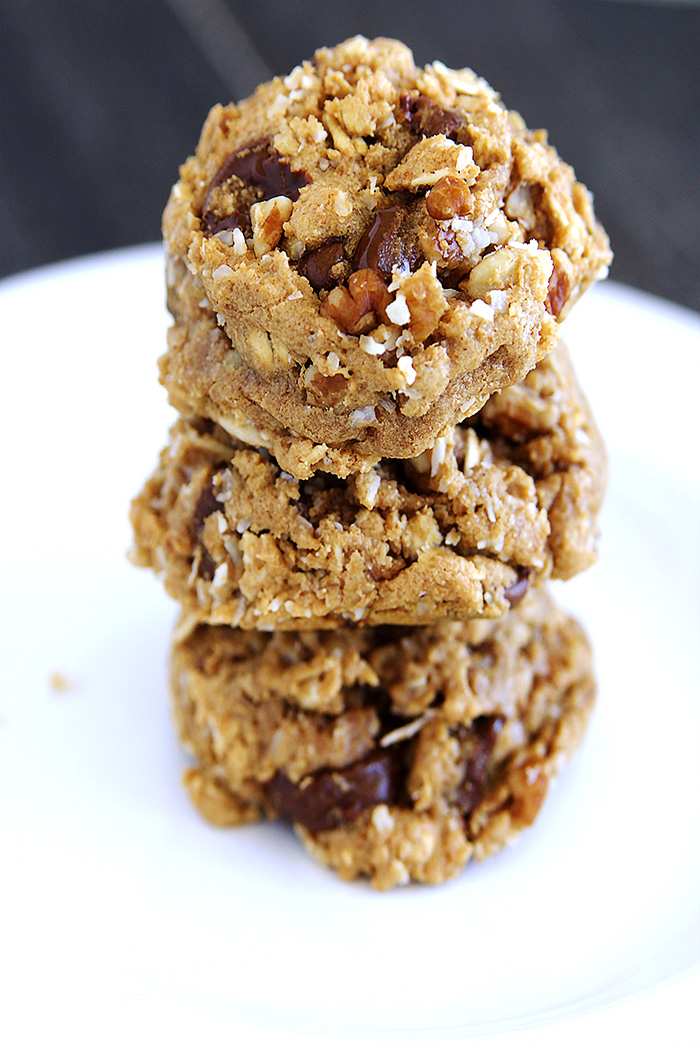 The great thing about these Loaded Oatmeal Cookies is that you can literally throw whatever you like in them. If you are not a fan of pecans or are allergic you can choose a different nut to use or omit them all together and they will still taste amazing. They cook up quickly and have the perfect not crunchy, but not too soft outer shell and then once you sink your teeth all the way in you get that soft gooey taste that makes our eyes close and our mouth smile. I promise you, they are very easy to make and will not disappoint your taste buds. Try adding some of your own favorite ingredients in, such as sweet golden raisins, or for the holidays some cranberries. Each bite will be as good as the first. xoxo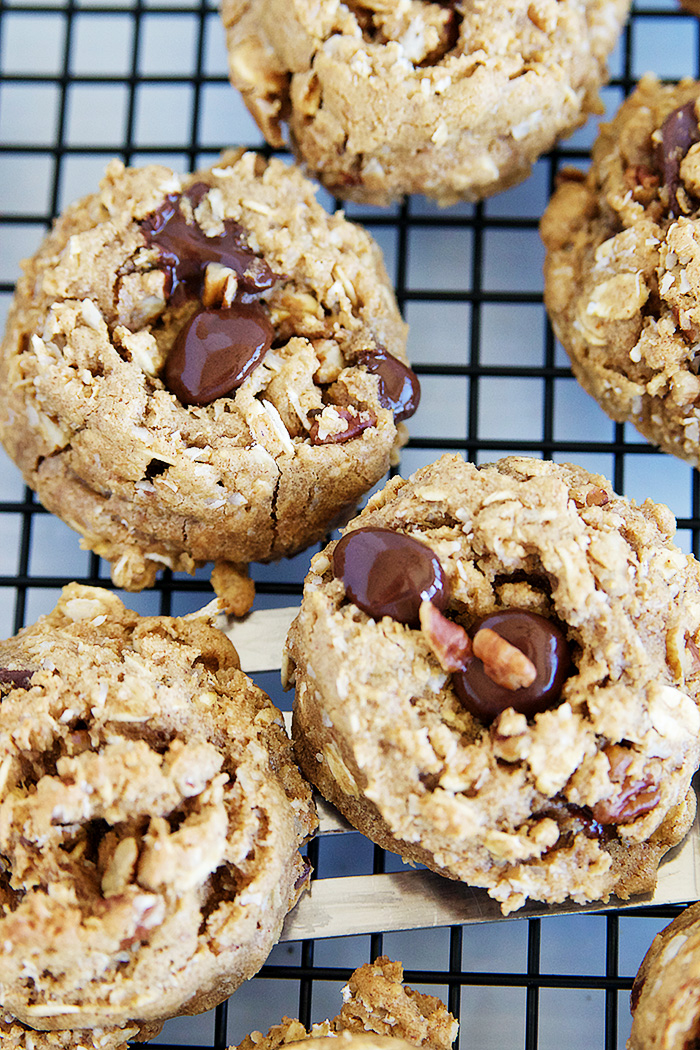 Loaded Oatmeal Cookies
2016-11-18 14:07:16
Enjoy every bite of these 73 calorie Loaded Oatmeal Cookies!
Ingredients
1 1/2 cups whole-wheat flour
1/2 teaspoon baking powder
1/2 teaspoon baking soda
1/2 teaspoon cinnamon
1/2 teaspoon salt
8 tablespoons unsalted butter, softened
3/4 cup coconut palm sugar
3/4 cup packed light brown sugar
2 large eggs Coupons
1/2 teaspoon vanilla extract
1 1/2 cups dark chocolate chips
1 1/2 cups old-fashioned rolled oats
1 cup chopped pecans
3/4 cup unsweetened coconut flakes
Instructions
Preheat oven to 350ºF with racks in upper and lower thirds. Line 2 large baking sheets with parchment. Whisk flour, baking powder, baking soda, cinnamon and salt.
Using an electric mixer on medium speed, beat butter and sugars until light, about 3 minutes. Beat in eggs 1 at a time until incorporated and mixture is creamy, scraping down sides of bowl as needed. Beat in vanilla.
Reduce mixer speed to low and gradually beat in flour mixture until just combined. Fold in chocolate chips, oats, pecans and coconut.
Scoop dough into 1-inch balls, arranging as many as will fit on prepared sheets, spaced 1 inch apart. Bake, switching sheets halfway through, until lightly browned and set, about 15 minutes. Let cool slightly on sheets on wire racks, then transfer to racks to cool completely. Repeat with remaining dough.
Adapted from Health.com
Adapted from Health.com
Fitness Food Diva https://fitnessfooddiva.com/

My Latest Videos