Pumpkin Chocolate Chunk Cookies say tis the season of Fall and the start of all things ghost and goblins. Loaded with ooey gooey chocolate chunks this is one pumpkin cookie that will melt in your mouth.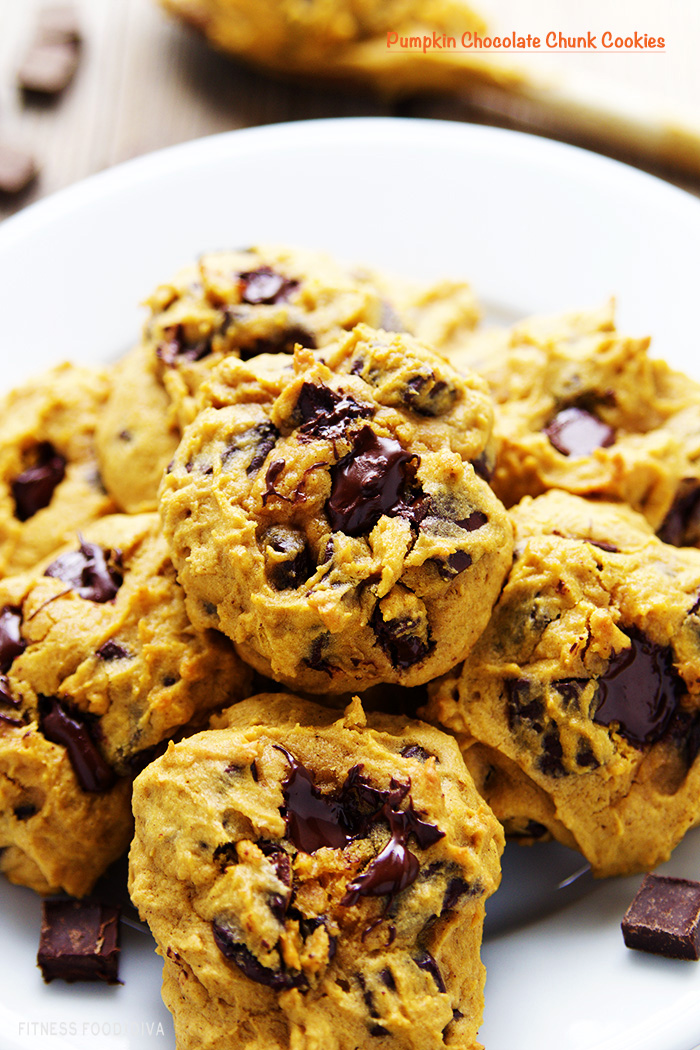 I love the holidays and even though it is not October yet, (5 more days, but who's counting), I love to start off the season with something simple, moist, and mouth watering. These Pumpkin Chocolate Chunk Cookies are the perfect way to prepare your tastebuds of all the flavors that comes with holiday baking. Pumpkin can be used in oodles of different ways and it is so good for you. I tried to slice and dice the calories down by using my favorite sugar ingredients splenda, but of course you can use whatever you like or may have on hand.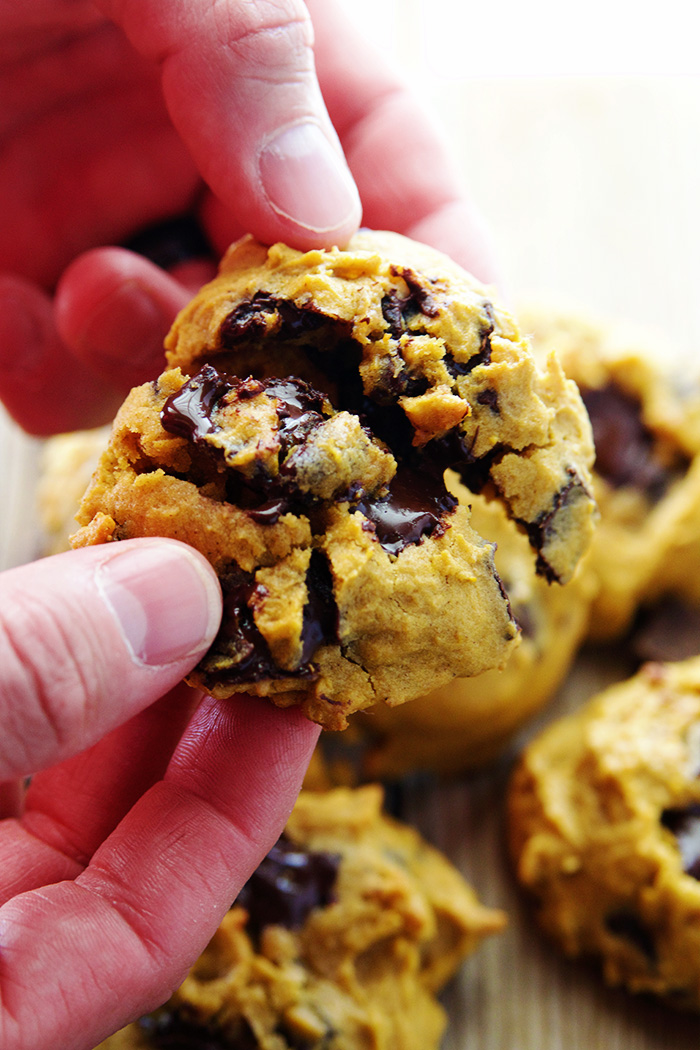 I alwasy wonder when I am baking if what I am baking smells good, for some reason I can't ever smell that wafting of something baking in the oven when I am the one making it, weird I know, but so true. Sometimes I have to go outside for a few minutes and then walk back into the house just to smell what I am cooking. For all I know it could really be stinking up the place. Lucky for me my brother came over and immediately asked me "what are you baking, it smells kind of like Christmas?" at least that put to rest the possibility of a horrible stench and relief of pumpkin goodness in the air.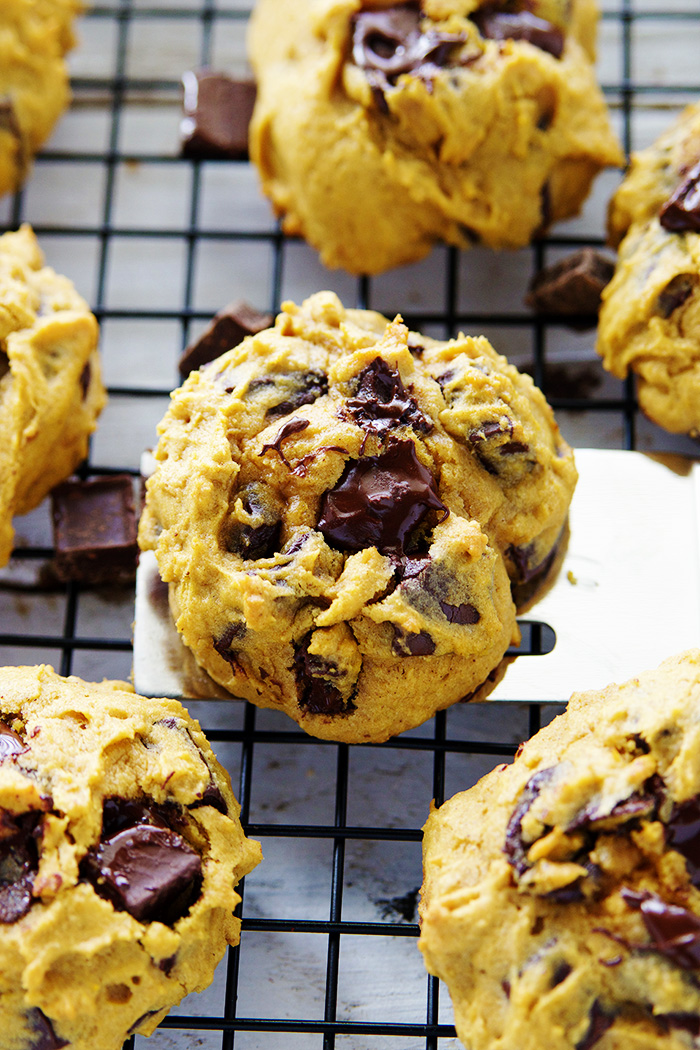 Pumpkin Chocolate Chunk Cookies are the perfect little bundle of yum to take to the neighbors for a Happy Fall treat. The amazing smell of the spices will come billowing out as they open the pretty little bag you stacked them in, their faces will light up with cheer and their mouths will begin to water as they gaze hungrily at this stack of cookies. It may not exactly be October, but all things chocolate and pumpkin are oozing out in these oh so delicous Pumpkin Chocolate Chunk Cookies. xoxo