Chocolate, chocolate, and more chocolate is the only way to describe my Mama's Homemade Fudge. It has just the perfect texture to sink your teeth into and enjoy every last gooey chocolate bite.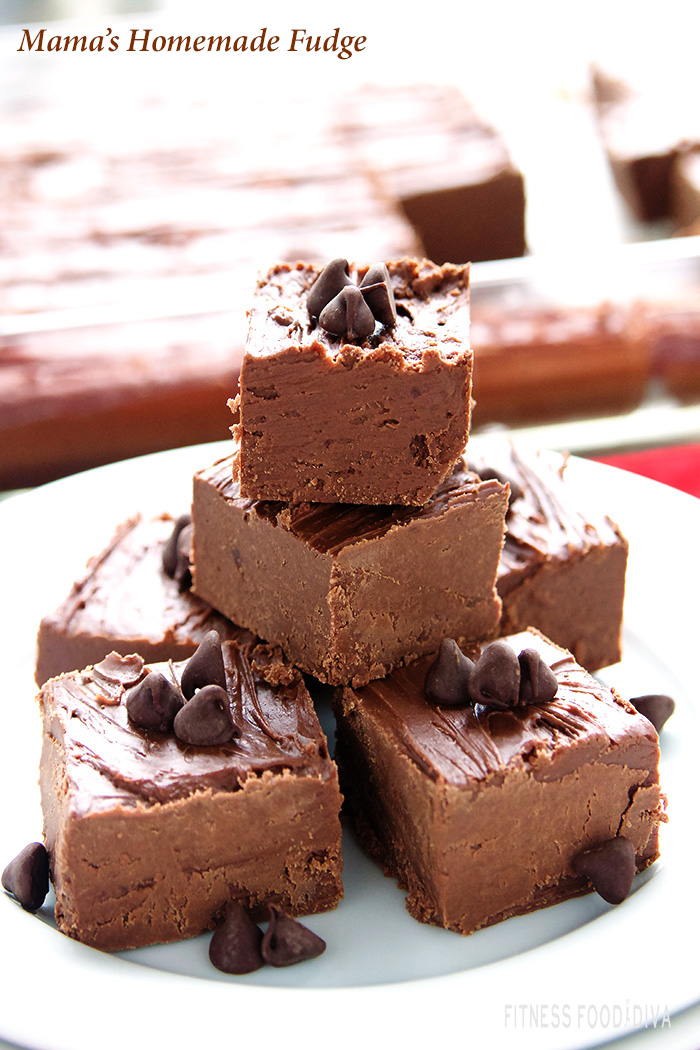 When I think of the Holidays and baking I think of my Mom and standing around in the kitchen as she fervently cooked, mixed and poured her yummy chocolate fudge. I don't think I can remember ever not having her make fudge for the holidays. To me that is when the excitement and the spirit of the Holidays really got me going. As a little girl I use to watch her make it, because she was always telling me how hot it was and did not want me to burn myself. So I would watch and patiently wait until it was done and then I would wait until it was time to slice it into the perfect bite sized pieces and excitedly pass them around to everyone in my family watching their eyes light up after each bite.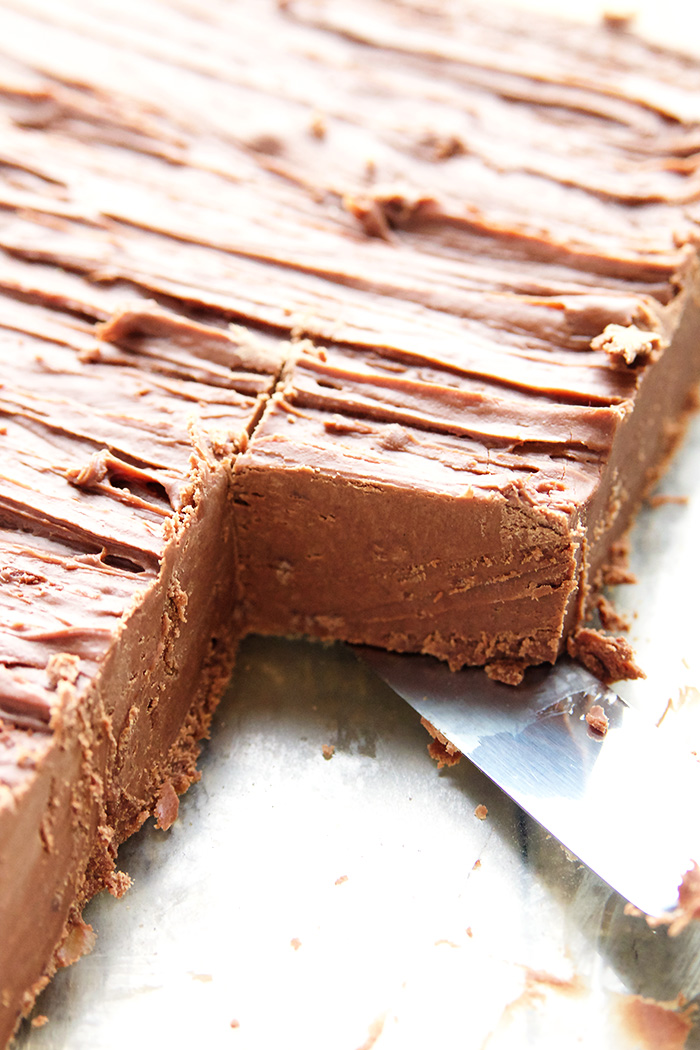 These Days I am now taking over the tradition and making my Mama's Homemade Fudge while she gets to sit back, relax and watch me make it. I can't say this fudge is healthy by any stretch of the imagination, but what I can say is that it is quick and easy to make and turns out delicious. It also teaches all things in moderation. We can't deny ourselves the amazing Holiday treats we get from friends, co-workers or cookie exchanges, but we can practice our self control and have a little, just not consuming the entire plate (although it is very easy to do..haha).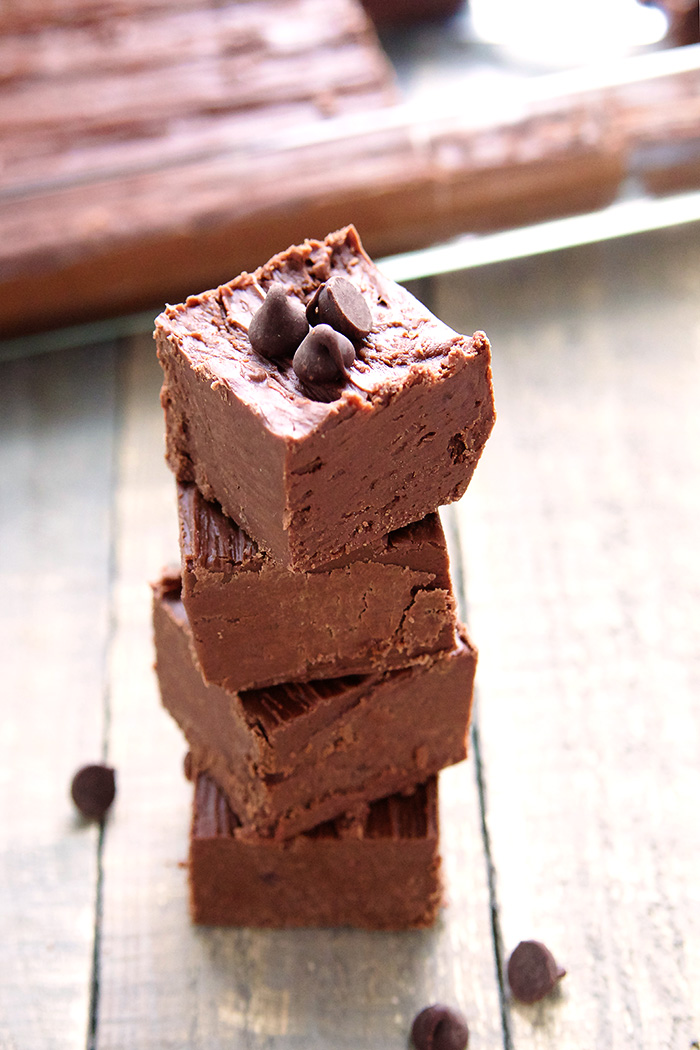 My Mama's Homemade Fudge is as good as the first day I ever had it. So rich and chocolatey bite after bite. It isn't loaded with nuts, or cranberries, just good old fashioned delicious chocolate. One of my favorite things is how simple it is to make and how fun it is to give as gifts. So join with me in my Holiday tradition and bring the Spirit of the Holidays into your kitchen with my Mama's Homemade Fudge. xoxo.