It's a Holiday weekend and one ooey gooey way to enjoy it is with these amazing Meringue Cookie Bars. The meringue is light and airy with a pinch of sweetness while the cookie takes the charge in deliciousness.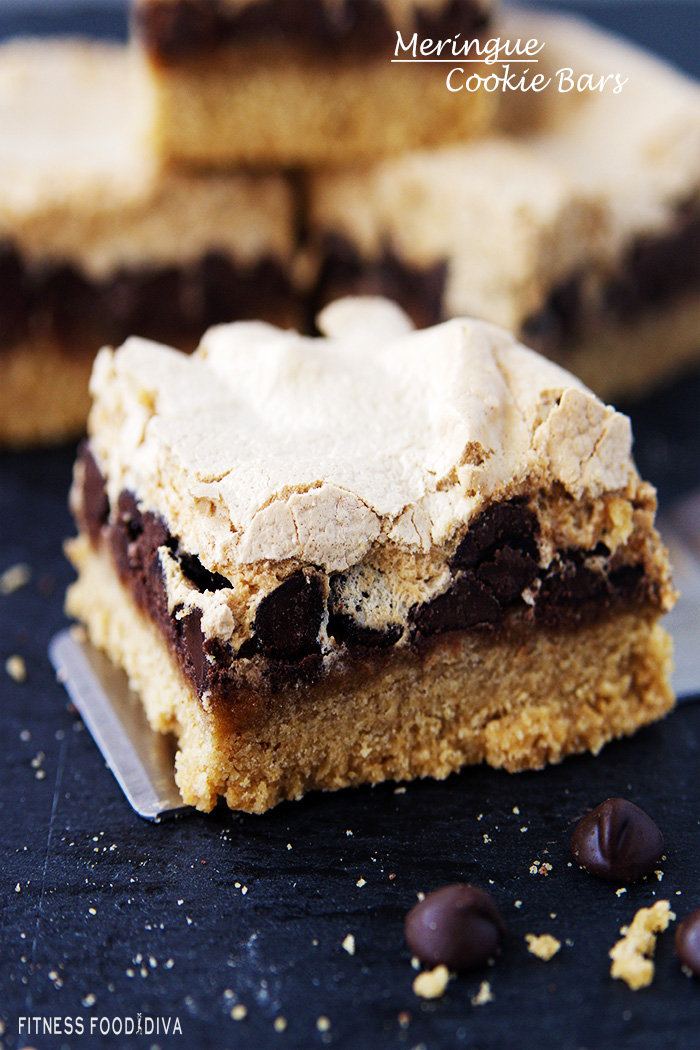 I know I am "normally" all about simplicity and I know there are a few steps involved in making these "oh so worth every bite" Meringue Cookie Bars, but I promise you the steps ARE simple and the result are heavenly. Let's face it, it is hard to out due the original chocolate chip cookie. It is just one of those cookies that can't possibly be replaced, BUT these Meringue Cookie Bars are going to give our oldie but goody a run for the cookie hall of fame.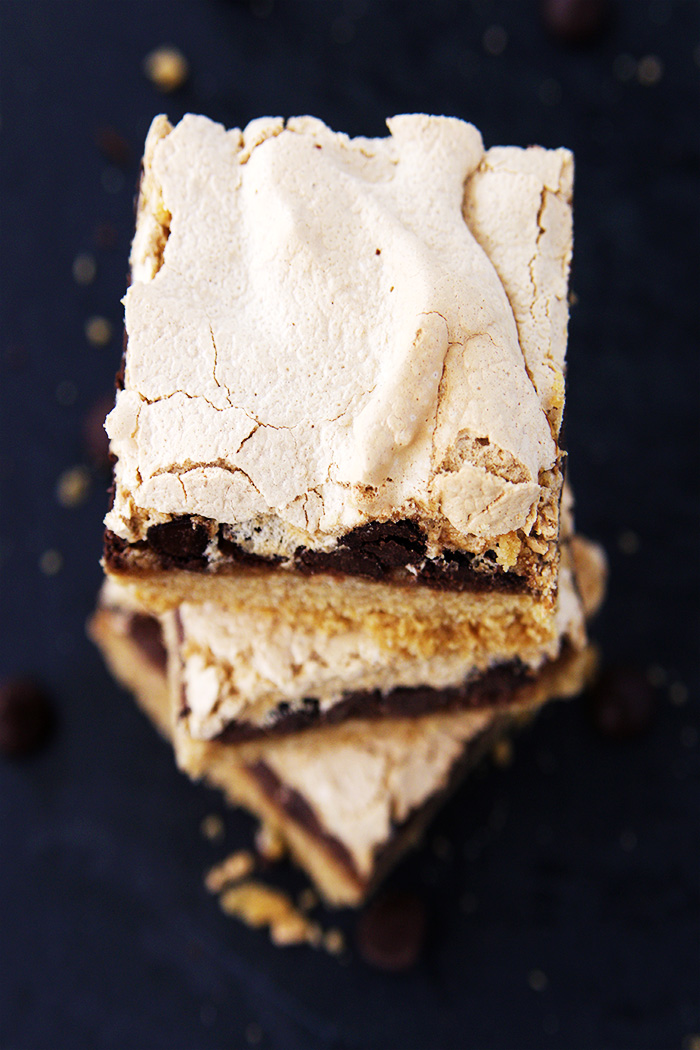 Each bite is full of that chocolate chip cookie flavor, but the meringue really sets it apart. It is like icing on a cake, the perfect finishing touch to something so simple. I have never baked with meringue before so in all honesty I was a little nervous that I would torch it and ruin what I was anticipating to be delicious. THANKFULLY I didn't start a fire and the Meringue Cookie Bars came out perfect.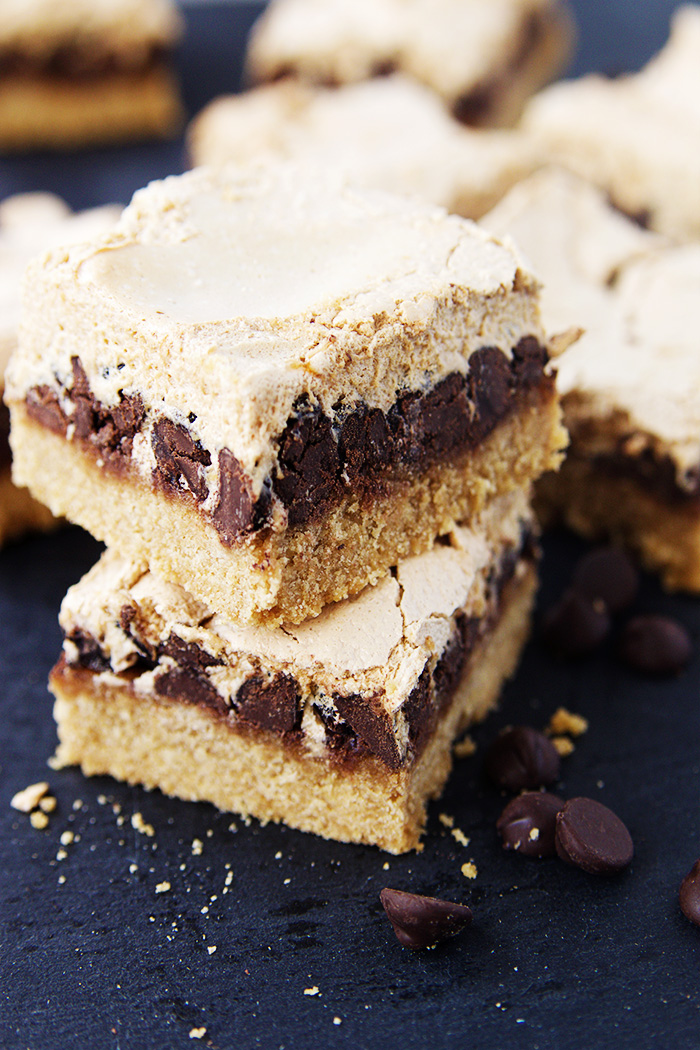 The smell of them cooking is one I wish I could bottle up and let out when I needed to put that little smile on my face, the one that wafts out as you walk past freshly baked cookies at a bakery or even Mrs. Fields… MMMMM smell it? So I hope you don't feel like your cheating on your favorite chocolate chip cookie recipe by trying these warm and chocolaty Meringue Cookie Bars, because they may just win your heart over. xoxo