Six simple ingredients is all it takes to make these yummy Neapolitan Pops just in time for a back to school treat. Starting with an Oreo cookie crust and topped with three layers of ice cream what kid could resist!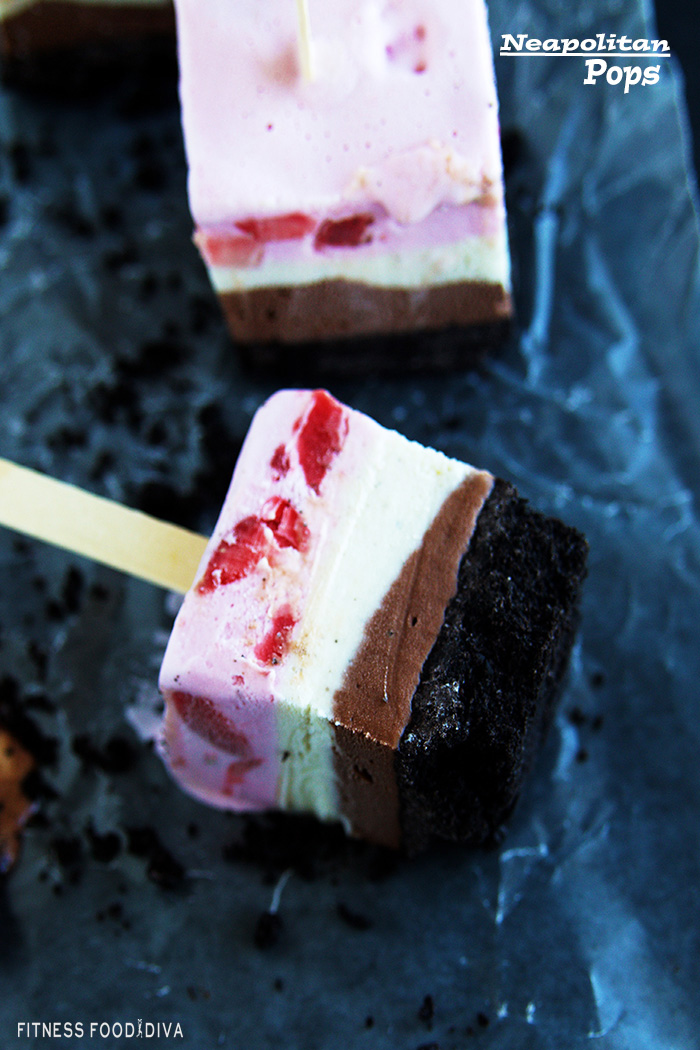 That time is quickly approaching, shopping for school clothes and getting all those needed back to school items on the supply list. Well why not indulge and enjoy one last burst of summer by making these delicious Neapolitan Pops before the Fall begins. They are fun to make and even better to eat. A fun treat for kids young and old.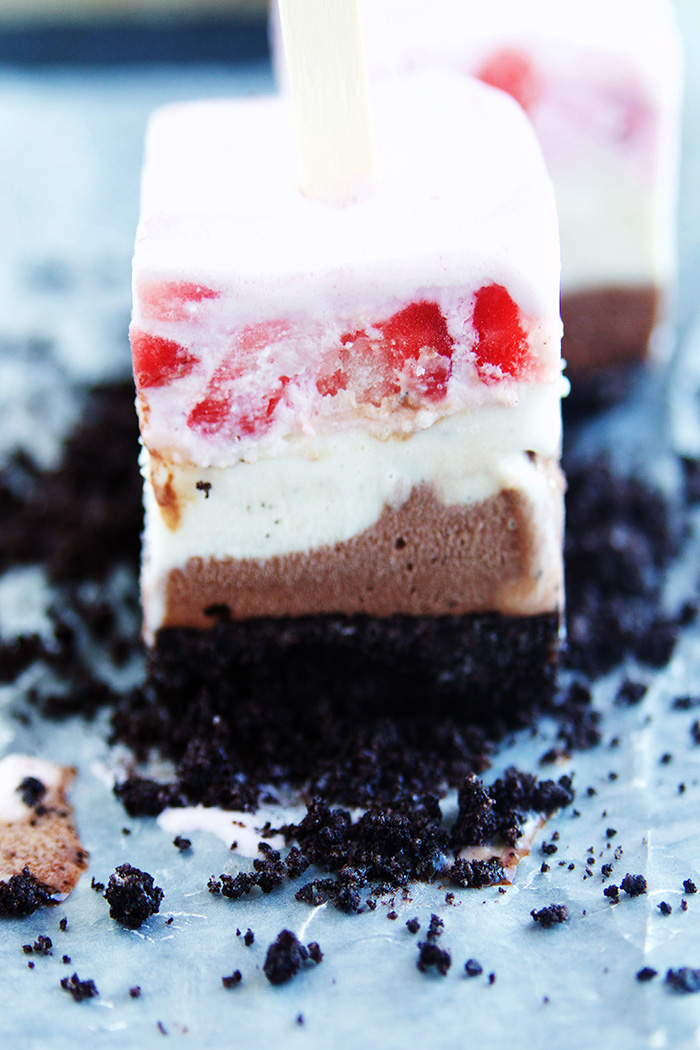 I do admit these Neapolitan Pops are a little time intense, but I promise you it will be worth every layer of frozen ice cream loaded on a stick ever. You can use whatever favorite ice cream you and your kids enjoy. If you really want to give the kids a sugar rush instead of mixing in strawberries, mix in chopped up peanut butter cups, M&Ms, butterfingers, or your kids favorite candy and watch the smile on their faces when you thrill them with this ice cream treat.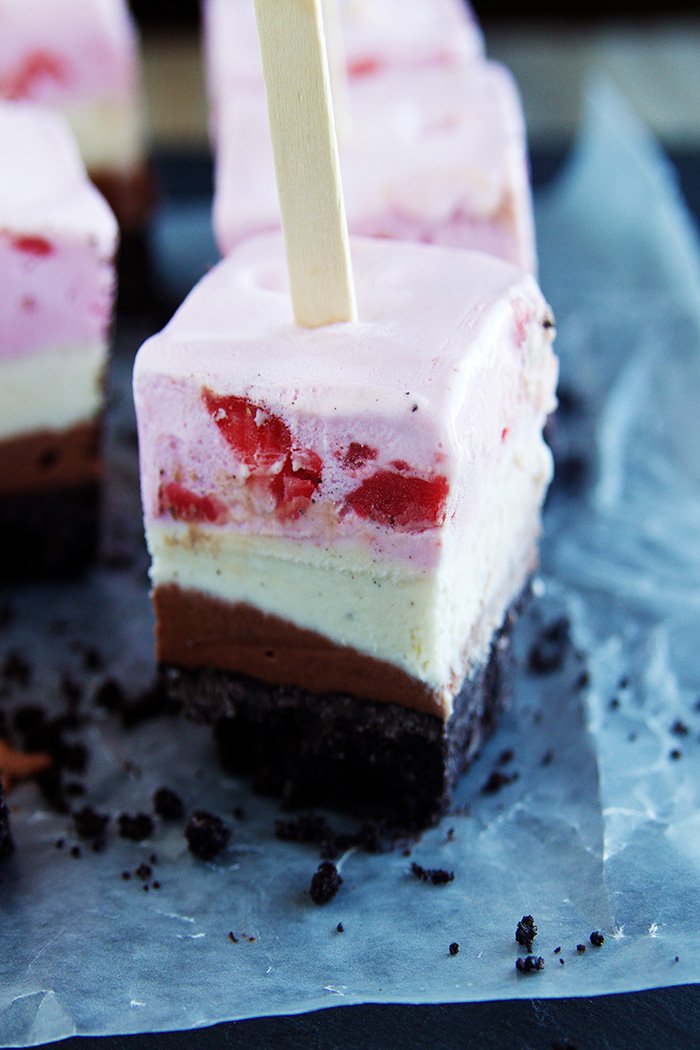 Neapolitan Pops are a fun way to end an amazing summer and start off a fresh new school year. So get the ice cream softened and start the mixology of flavors and enjoy every last bite before you become startled by the alarm for the first day back to school. xoxo