A warm puff pastry loaded with juicy sweet apples and baked to perfection, is just what this Quick and Easy Apple Tart has to tantalize your tastebuds.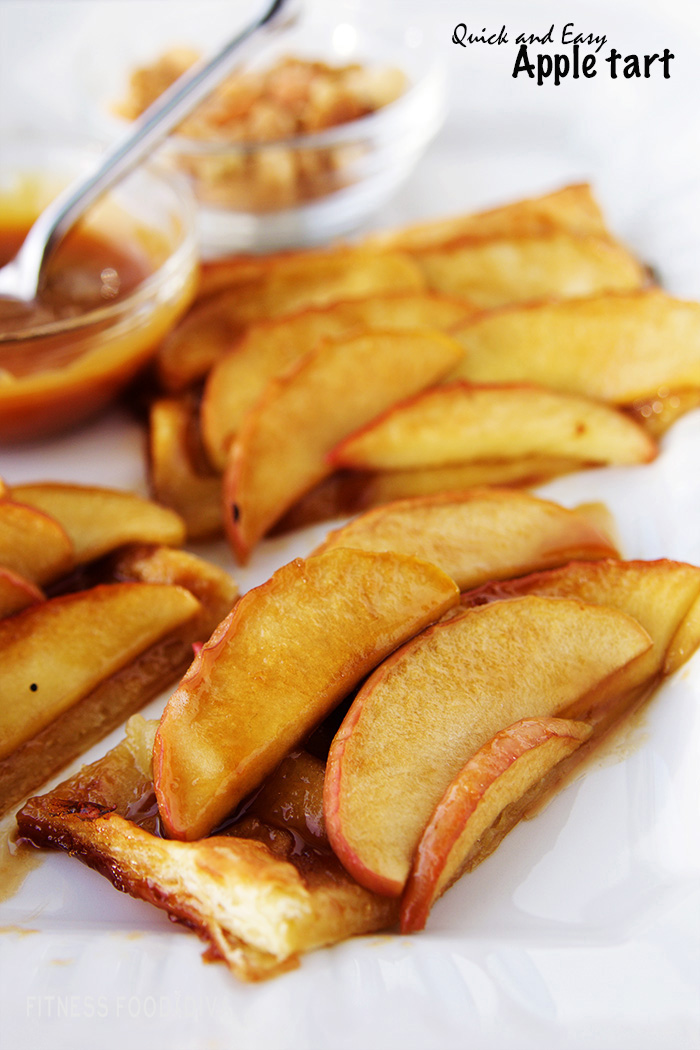 Fresh fruit baked and with a light brown sugar and lemon flare makes this Quick and Easy Apple Tart irrisistable. This is the perfect lite dessert to make when you have those unexpected guests stop by or are having a family brunch. One thing I love is baking with apples. They are natually sweet so you don't need a lot of added sweetners, which makes them so yummy to bake with.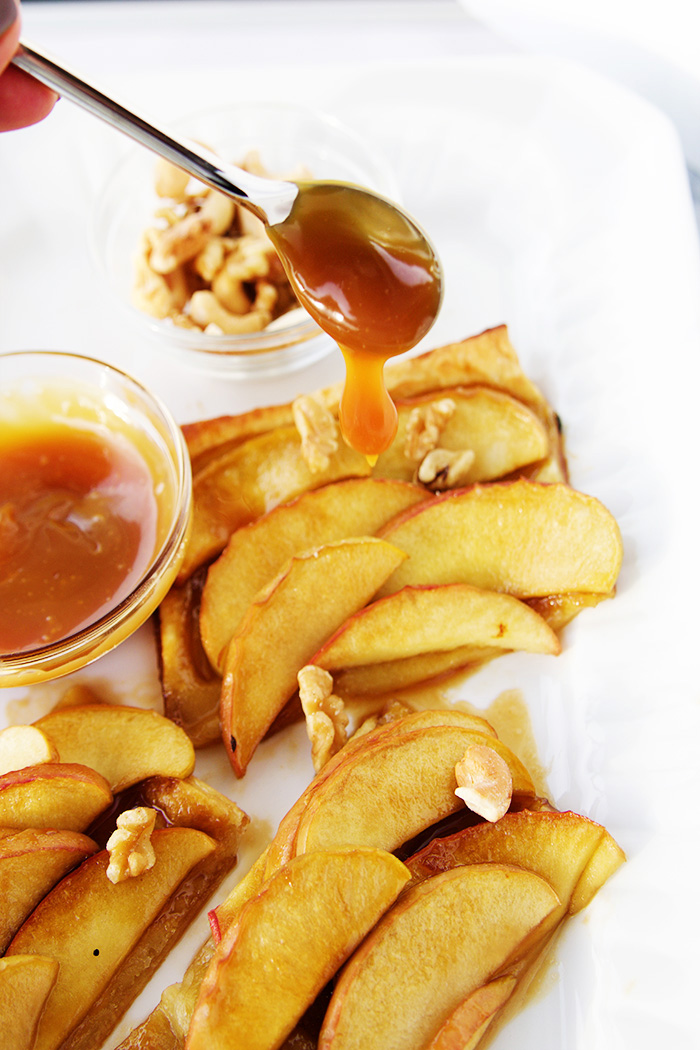 Their are so many types of apples, I used Fuji Apples because I love the sweetness, yet they are not too sweet like say a Yellow Delicious, and not bitter like a Granny Smith. The apples in this Apple tart cook up so nicley. They don't get too mushy, they retain just enough of their apple texture to really sink your teeth into. The lemon and brown sugar mixture flavors the tart and infuses a gooey texture into the pastry. Quick and Easy Apple Tart is a great way to add a little spice to your brunch table or to have a little sweet treat on a cold winters day.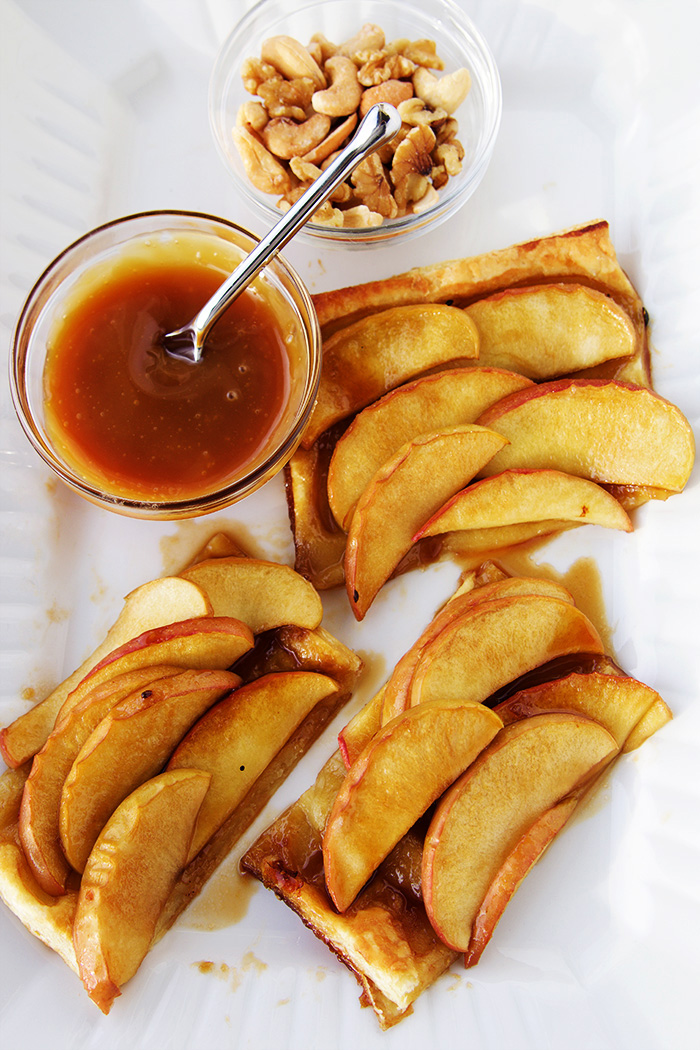 If you love fresh baked apples with a lite lemon and brown sugar glaze loaded on top of a warm and gooey puff pastry, then you have found all you need with this Quick and Easy Apple Tart. xoxo
Quick and Easy Apple Tart
2015-11-06 14:09:02
Apple delishiness drizzled with a light brown sugar sauce and bake to perfection.
Ingredients
1- whole sheet puffed pastry, cut in half
Nonstick cooking spray
1/2-cup brown sugar splenda blend, or 1 cup regular brown sugar
1/4- teaspoon salt
Juice of 1/2 a lemon
3- whole apples, cored, halved and sliced, but not peeled
Store-bought caramel sauce, for serving
1/4- cup chopped pecans, or nuts of choice (optional)
Instructions
Preheat the oven to 425 degrees F.
Place the puffed pastry rectangles onto a baking pan that's been sprayed with nonstick spray or lined with parchment paper. Add the sugar, salt and lemon juice to the apples. Stir to combine. Allow to sit for a few minutes.
Arrange the apple slices on the pastry rectangles in a straight line, overlapping as you go. Bake until the pastry is puffed and golden brown, about 20 minutes.
Remove from the pan immediately and place on a serving platter. Serve with caramel sauce and chopped nuts of choice. Enjoy!
Adapted from Food Network
Adapted from Food Network
Fitness Food Diva https://fitnessfooddiva.com/

My Latest Videos