Hot and gooey right out of the oven, Raspberry Jam Bars are delicious for breakfast or a light sweet treat with an amazing shortbread crust and crumble on top.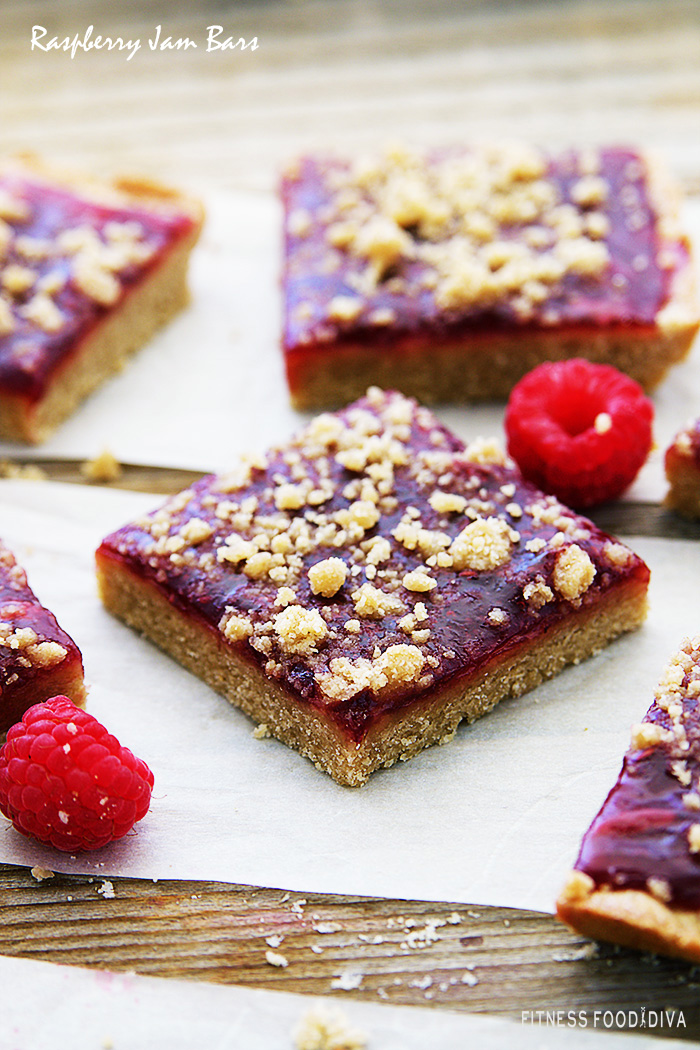 One of my favorite treats when I was growing up was raspberry pop-tarts. I always looked forward to having sleep overs with my Grandma and Grandpa because I new when I woke up in the morning I would always get a warm, toasted raspberry pop-tart with my eggs, sunny side up. Raspberry Jam Bars are a healthier alternative and homemade to the long standing pop-tarts. I love raspberry, so using raspberry jam was a no brainer for me, but the beauty of this recipe is you can use whatever jam preserves makes your heart pitter patter.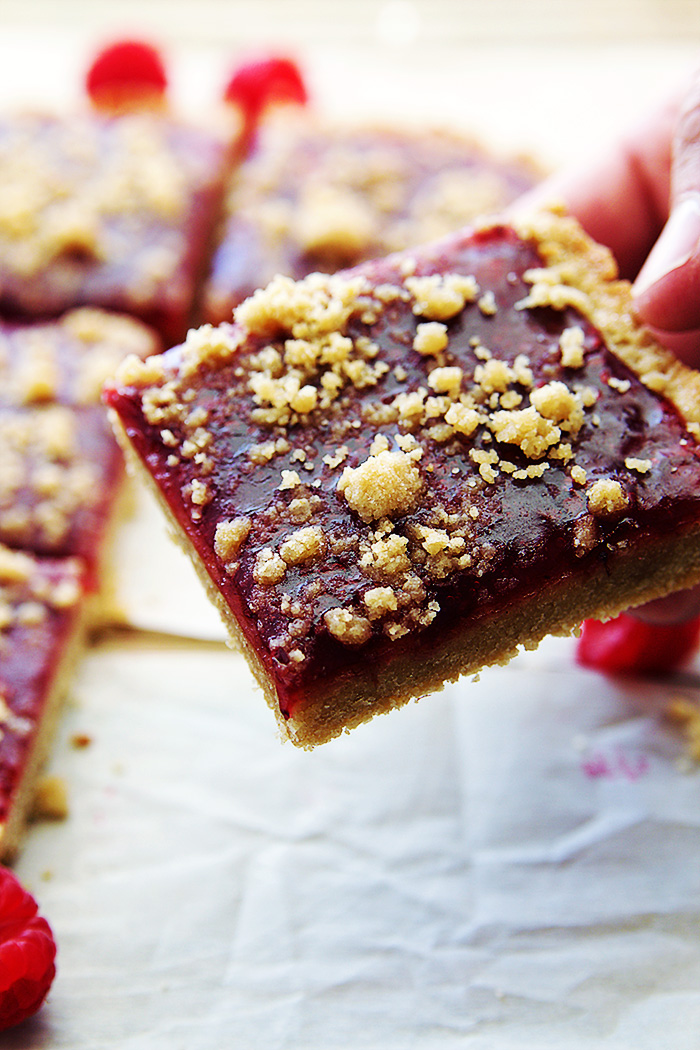 Raspberry Jam Bars are so simple and easy to make. I always get a little nervous when I have to make a "crust," but this simple shortbread like crust is really quick and easy to make and it bakes up perfectly to accompany the jam layer you put on top. The reserved crumbles of crust baked on top is the perfect topping to finish these Raspberry Jam Bars off.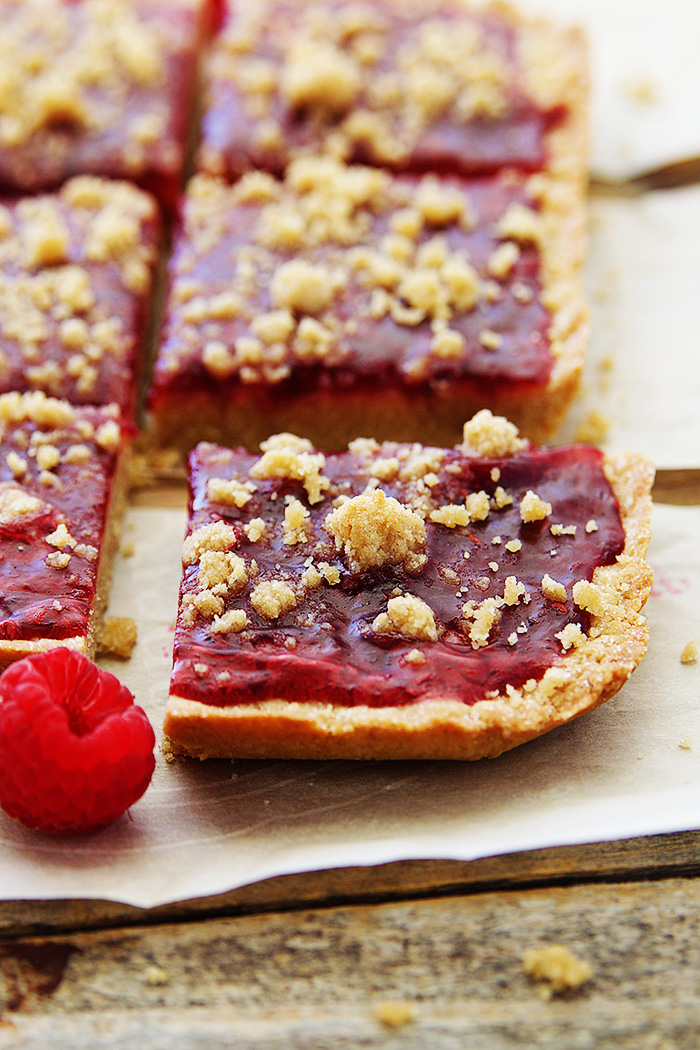 Raspberry Jam Bars are a pretty dessert for a brunch or great to enjoy for breakfast with a fresh brewed pot of mint tea. I love how such a simple, elegant dessert comes together and is not overly sweet, but completely delicious. You can make these so quick and serve them for your next brunch or luncheon or just to enjoy on a beautiful fall morning. xoxo.