If you are looking for a creamy, fudgalicious brownie that looks delicious, but tastes even better, then you are going to want to sink your teeth into one of these Skinny Cheesecake Brownies.
Does the word "devour" mean anything to you? because that is exactly what is going to happen to these brownies after you make them. Skinny doesn't mean to you have to compromise on great taste and flavor. Skinny Cheesecake Brownies are simple to throw together and there is no need to wait for them to cool after they are done baking (other than avoid burning your mouth) because they don't even need to be frosted or dusted with powdered sugar, they are that amazing on their own.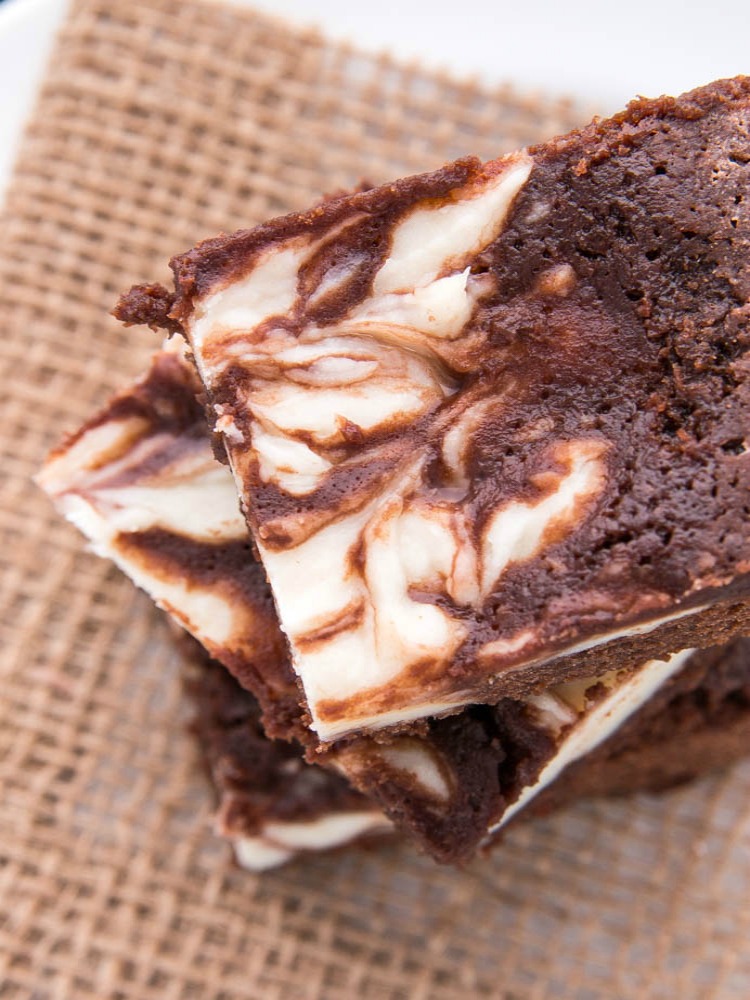 Each bite is moist and creamy and is like a combination of a vanilla and chocolate milkshake in your mouth, bursting with chocolate goodness and creamy cream cheese making these simply irresistible.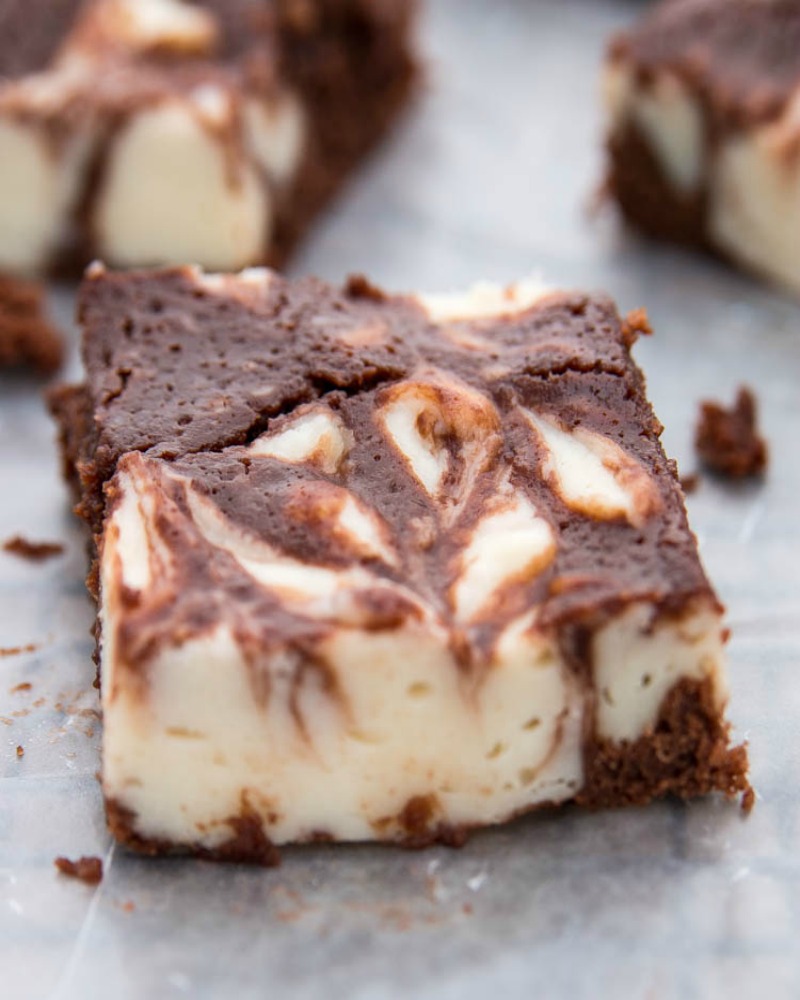 I love that these Skinny Cheesecake Brownies are made with applesauce instead of oil, egg whites, white whole wheat flour, and splenda sugar blend, keeping the calories low and the sugar minimal. So if you are looking for a quick and easy brownie that is light on calories and fat, but every bit full of deliciousness try these Skinny Cheesecake Brownies and you will be smitten at the first bite. xoxo