4 ingredients, 5 minutes to prepare, 20 minutes to cook, and 1 second to enjoy is all that is required for these oh so chewy and chocolaty little bars of bliss.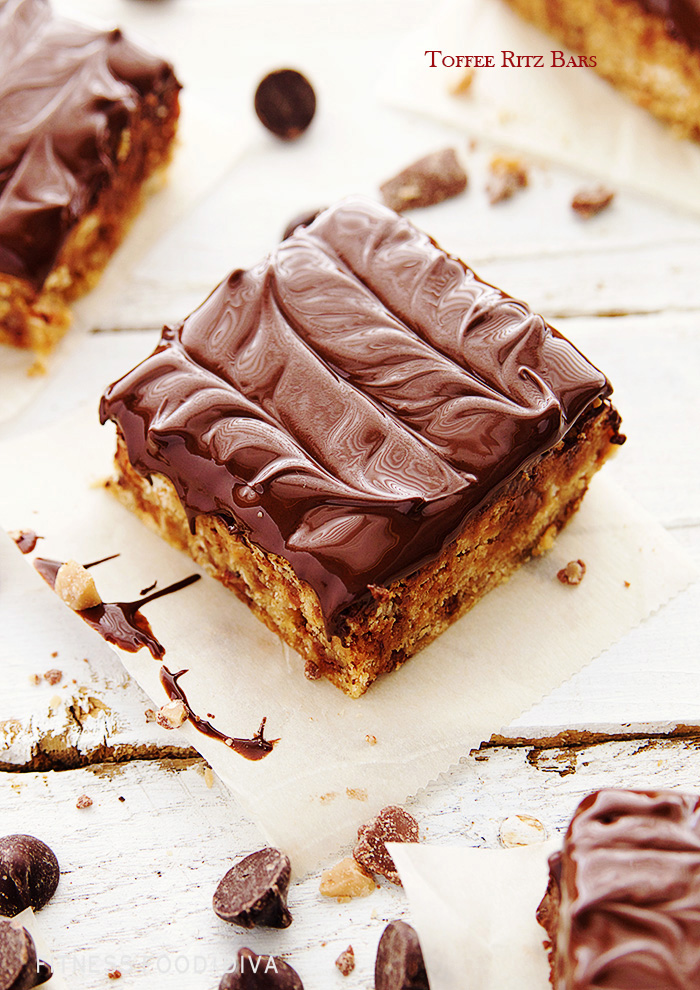 Small disclaimer ….. these are not fat free, but they sure are a lighter version that don't miss a beat of goodness. I love to use cacao chips when I bake and if you get the semi sweet chips the flavor isn't bitter and blah. And "blah" these are not. Each bite is filled with chocolate and toffee with the perfect soft crunch from the baked reduced fat ritz cracker crust. I know the holidays are one step around the old oak tree and trying to keep good eating habits is sooooo soooo hard, but if we can enjoy the yumminess of the things we love in a "lighter" variation and hold onto some self control than why not?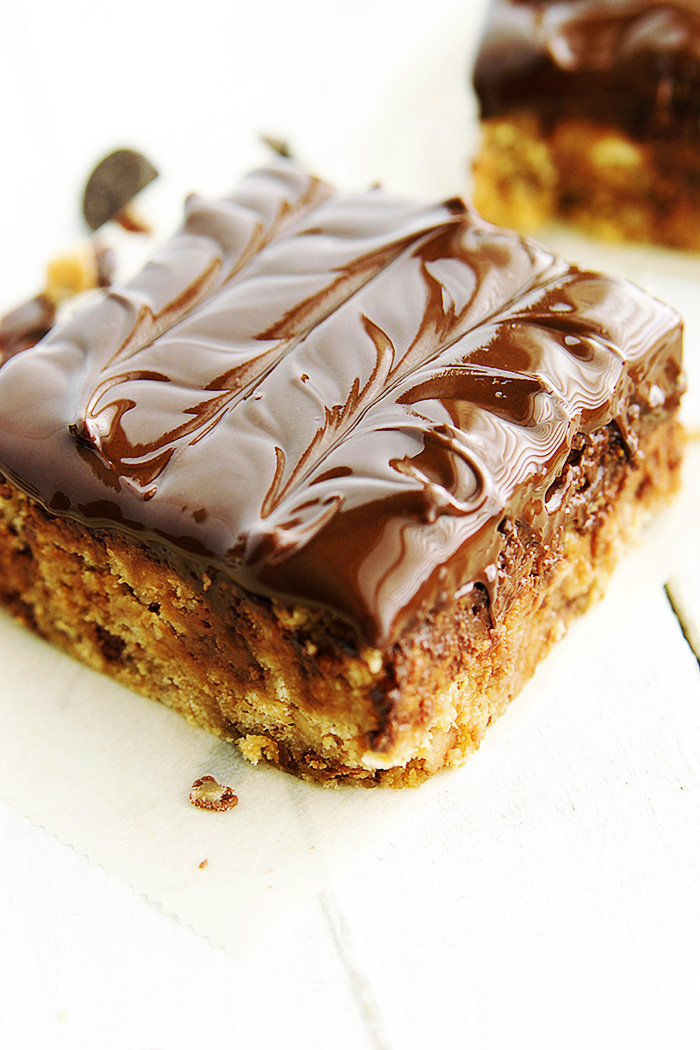 These Toffee Ritz Bars are so simple to make and they only require 4 ingredients which means less time in the kitchen and more time to socialize and have fun with your family and friends. Toffee Ritz Bars are delicate and gooey and taste amazing right out of the oven. The chocolate sinks right into your teeth (oh, but wait they may not be a good thing if you are trying to talk and eat at the same time). Regardless, anyone who loves chocolate and toffee are going to love these chewy Toffee Ritz Bars and they won't care what's in between their teeth.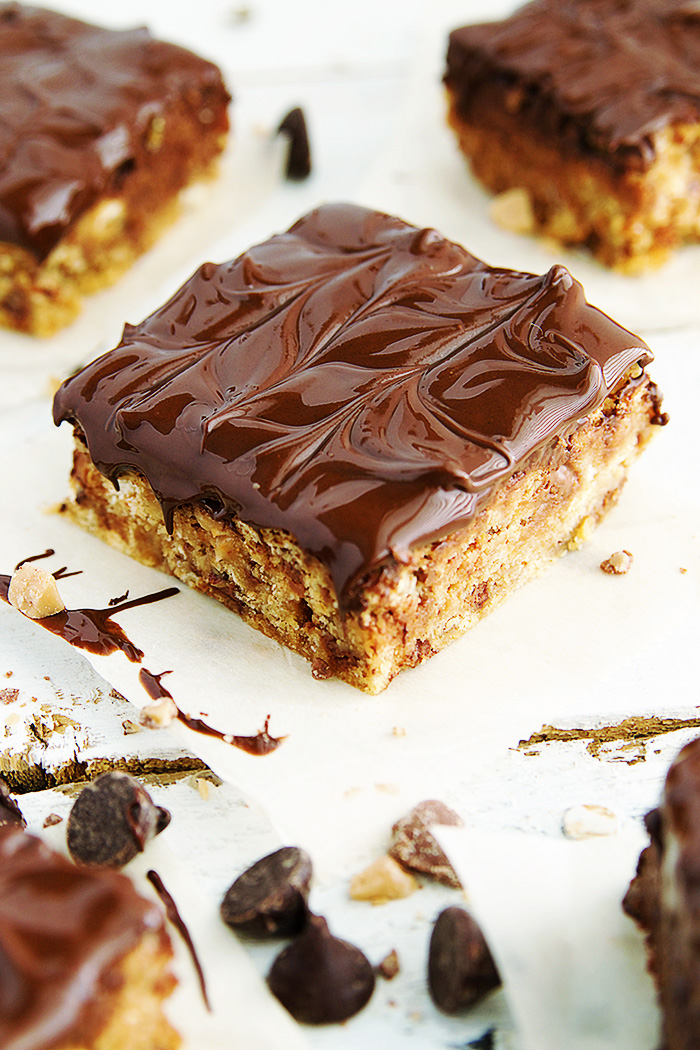 We all work so hard during the holidays baking and cooking all the yummy things our family and friends love, why not make dessert a little easier! Bake up these Toffee Ritz Bars for your next cookie exchange or holiday party and make life just 4 ingredients to fabulous! xoxo
Toffee Ritz Bars
2015-11-16 16:23:54
4 ingredients is all it takes to a healthier chocolate haven.
Ingredients
1-12.5 oz box of reduced fat ritz crackers
1-8oz bag health toffee bits with milk chocolate
1-14oz can fat free sweetened condensed milk
1-cup semi-sweet cacao chocolate chips (or chocolate chips of your choice)
Instructions
Preheat oven to 350 degrees, line with foil and grease a 9x9 inch pan.
In a food processor (or zip lock bag or blender) crush the Ritz crackers until they are fine crumbs. Transfer to a large bowl and mix with toffee bits and sweetened condensed milk until fully combined. Press evenly into the prepared pan.
Bake for 20 minutes. Remove pan from oven and sprinkle evenly with chocolate chips. Return to oven for 1-2 minutes more until chocolate has melted.
Spread chocolate evenly with a spatula over bars and allow to cool.
Cut into 16 squares and ENJOY!
Adapted from Bakerita.com
Adapted from Bakerita.com
Fitness Food Diva https://fitnessfooddiva.com/

My Latest Videos