Oh thank heaven for Triple Berry Trifle! This dessert is the best mix of berries, pudding, angel food cake and cool whip I have ever made. So light, creamy, and delicious you won't even believe it is low in calories.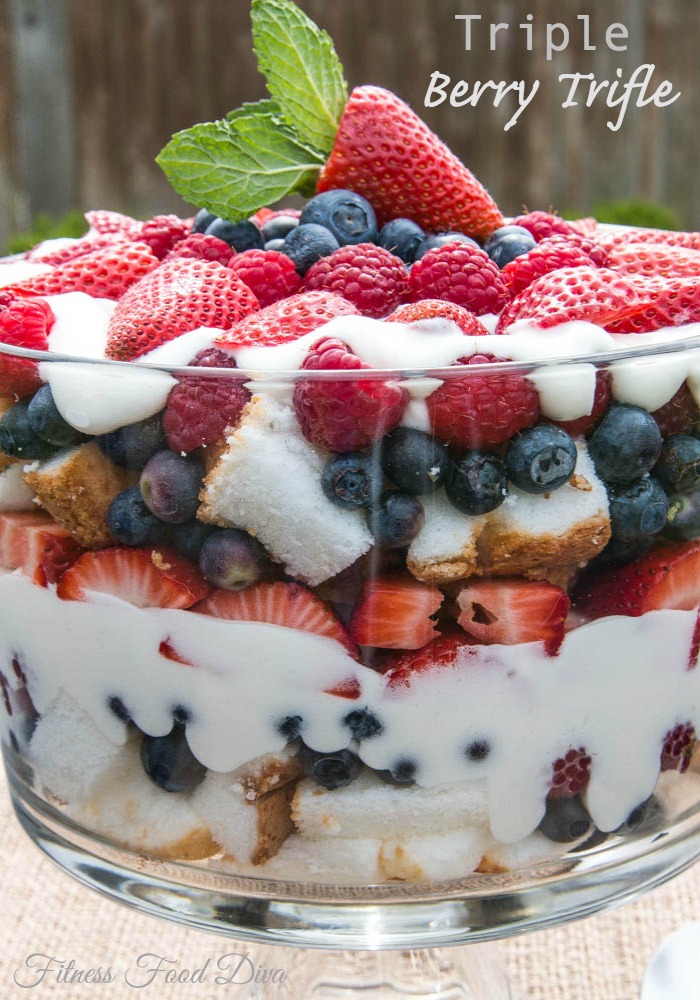 You will be the bell of the BBQ or voted family favorite at the next family get together when you show up with the best dressed dessert in town. I have to tell you, I made this Triple Berry Trifle and brought it to a family/friend spring party and I have never witnessed someone's plate so full of a dessert as my older brother's. He literally had a heaping plateful. Everyone kept telling me, (between mouthfuls), how good this dessert was.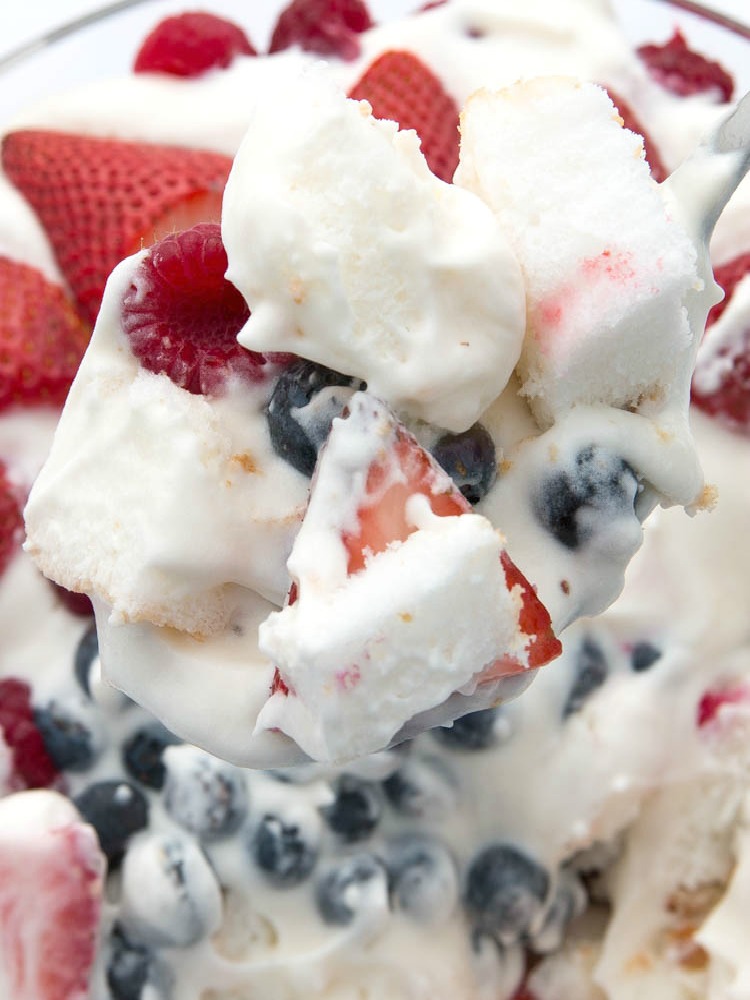 Not only is this Triple Berry Trifle berry-licioius, it is so simple and quick to make and looks absolutely incredible all put together layer by layer. I love the angel food cake and white chocolate pudding combination, it is just the perfect mix of sweet indulgence. One of the great things about Triple Berry Trifle is that is doesn't get soggy in the refrigerator, so if you are lucky enough to have any leftovers (which is not likely) you can enjoy it just as much as you did the day you made it. I love to use berries in desserts they add so much natural sweetness and vibrant colors. I chose to use strawberries, blueberries, and raspberries, but really whatever fruit you like will work, bananas would be amazing too. So the next time you need a party stopping, eye popping, mouth watering dessert, make the Triple Berry Trifle and watch your magic disappear. xoxo.