Warning!.. This Creamy Grape Salad is one of the most addicting fruits salads ever. Full of sweet red and green grapes,topped with some buttery pecans and a dust of brown sugar.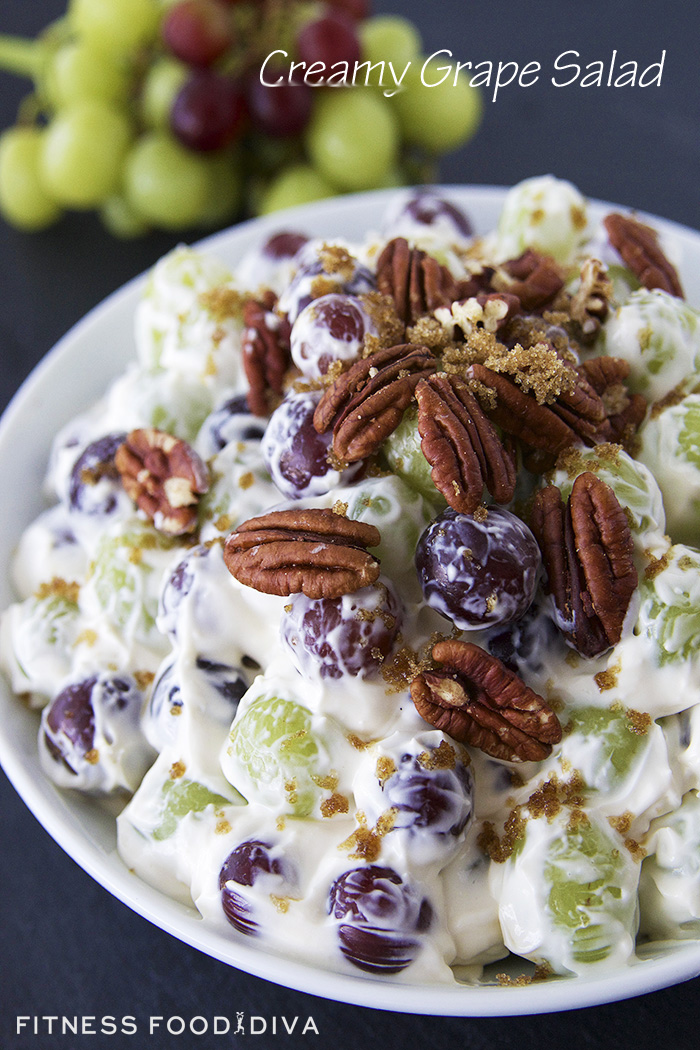 I kid you not, this Creamy Grape Salad is amazing. I had it for the first time a couple weeks ago when we had a work 4th of July BBQ. One our my co-workers brought this to the BBQ and I was addicted at the first bite. Seriously, you will not put your fork down, and you may even grab a spoon to shovel it in faster, hahaha.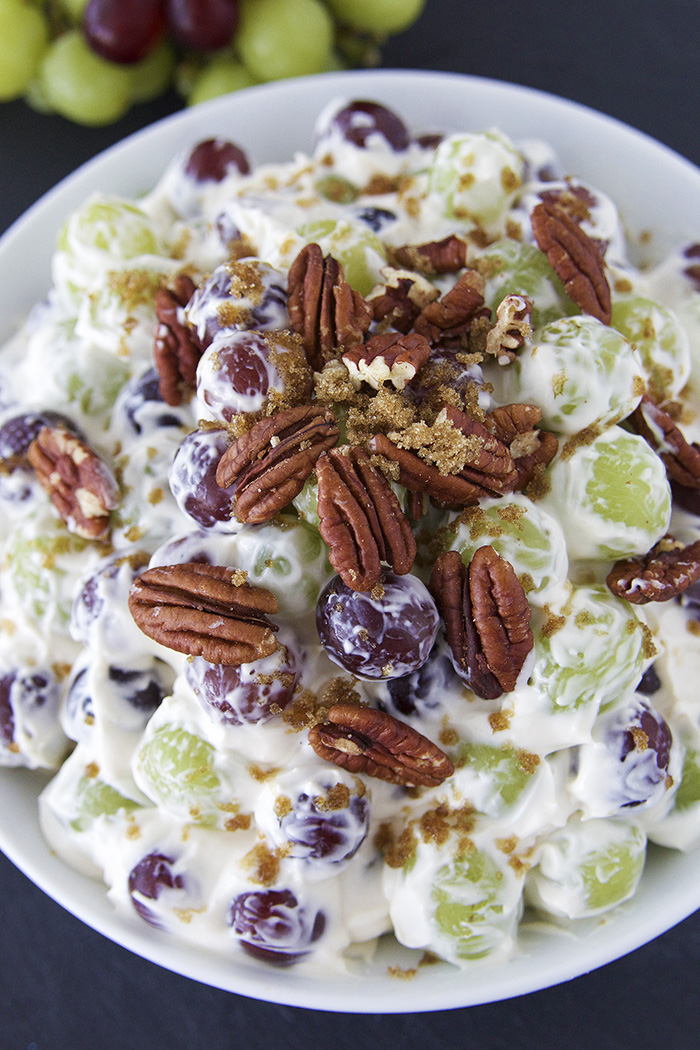 One of my favorite things is quick and easy recipes, and Creamy Grape Salad my friends is just that. I think the hardest part is pulling the grapes off the vine, but really it comes together in less than 20 minutes. Why is it that cream cheese just makes everything DE-LISH? The combination of the cream cheese, lite sour cream, and fat free cool whip is creaminess on steroids.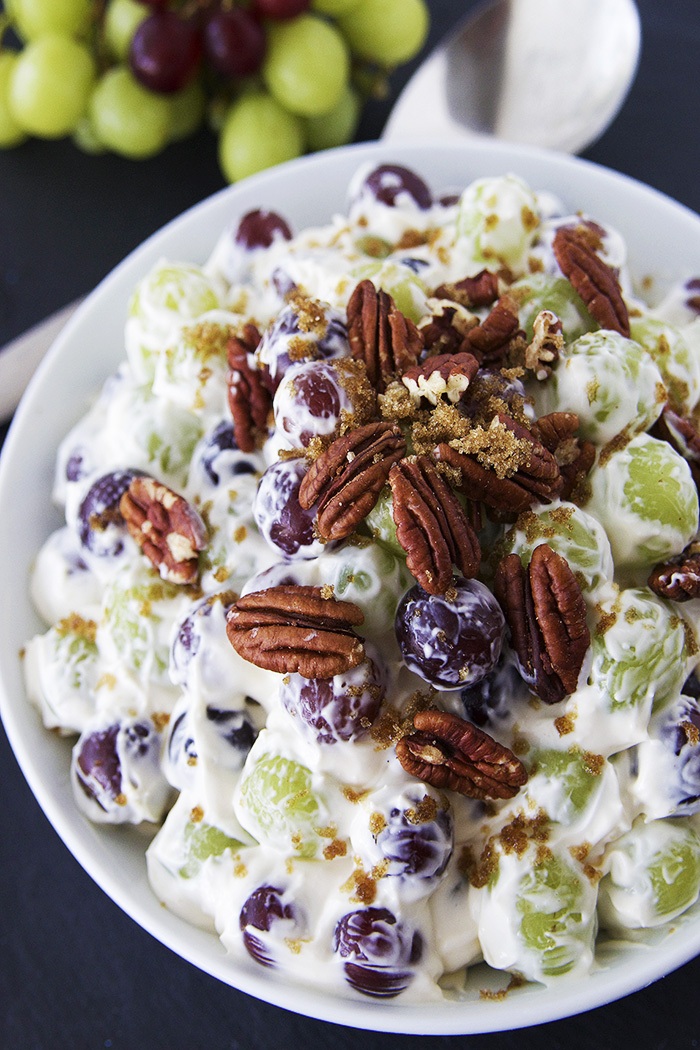 Creamy Grape Salad is the ultimate dish to bring to your next "whatever" and no one will be able to decide wether to eat it as their meal, as a side salad or a dessert, but this much I do know it will be devoured. xoxo